Earlier this week I shared an old tik tok video of the tomato sandwich I became addicted to last summer. After getting many follow-up questions, I wanted to share the classic recipe here so it would be easier to find!
Ingredients:
handful of basil leaves
1 small garlic clove
mayo
olive oil
2 pieces of bread – I like to use toasted potato bread
a few ripe tomato slices
salt + pepper
Directions:
Lightly toast the potato bread. Then I like to gently rub the garlic clove on the inside of the bread pieces.
Put your basil and garlic clove in a mortar and pestle (or a bowl and the back of a wooden spoon if not) and grind together. This allows more of the flavor of the basil to release. Add a dash of olive oil and a dollop of mayo, and mix together for your aioli.
Spread the aioli on both pieces of bread. Layer your tomato slices and sprinkle with flaky salt and fresh ground pepper.
Enjoy every delicious bite!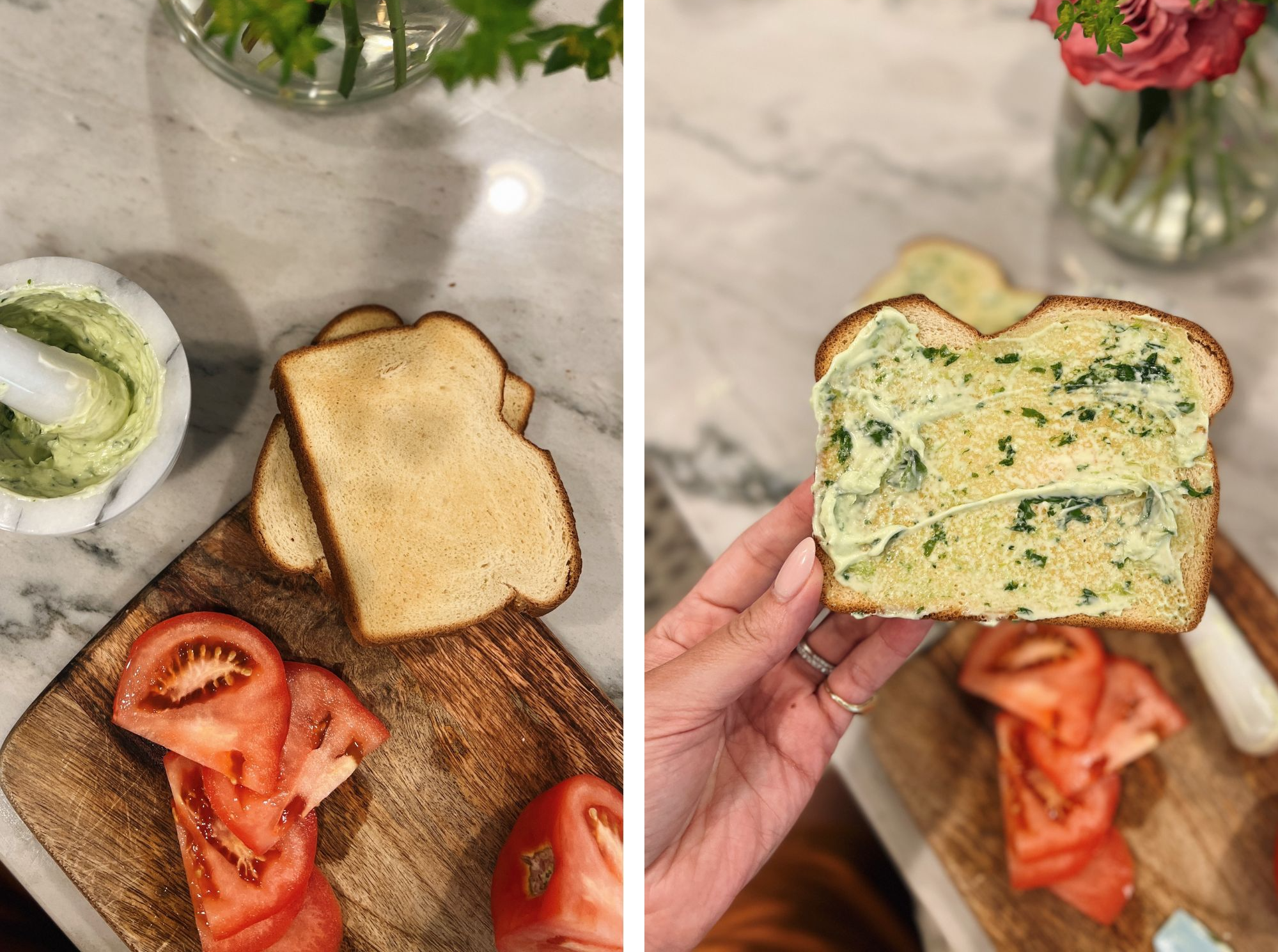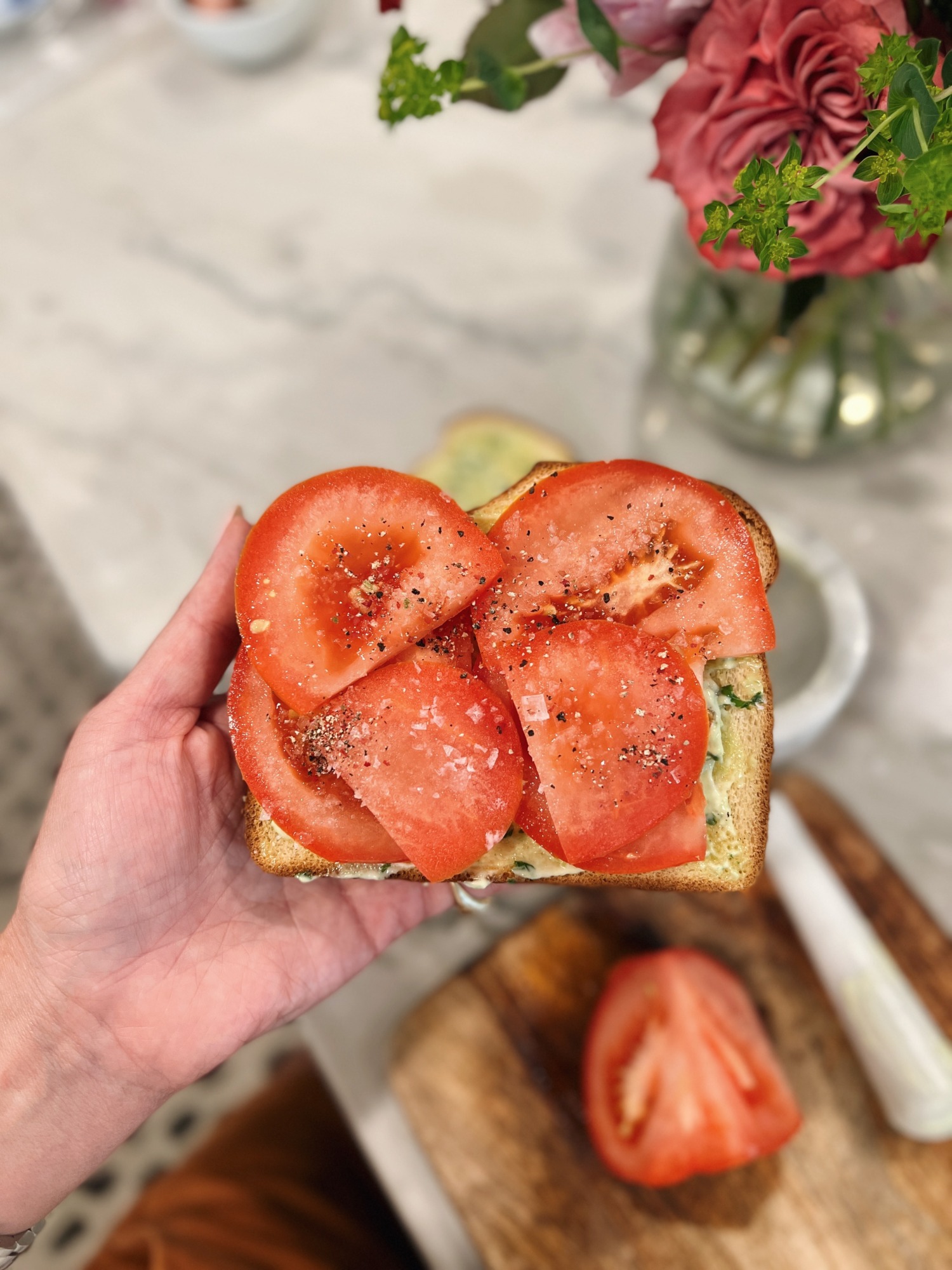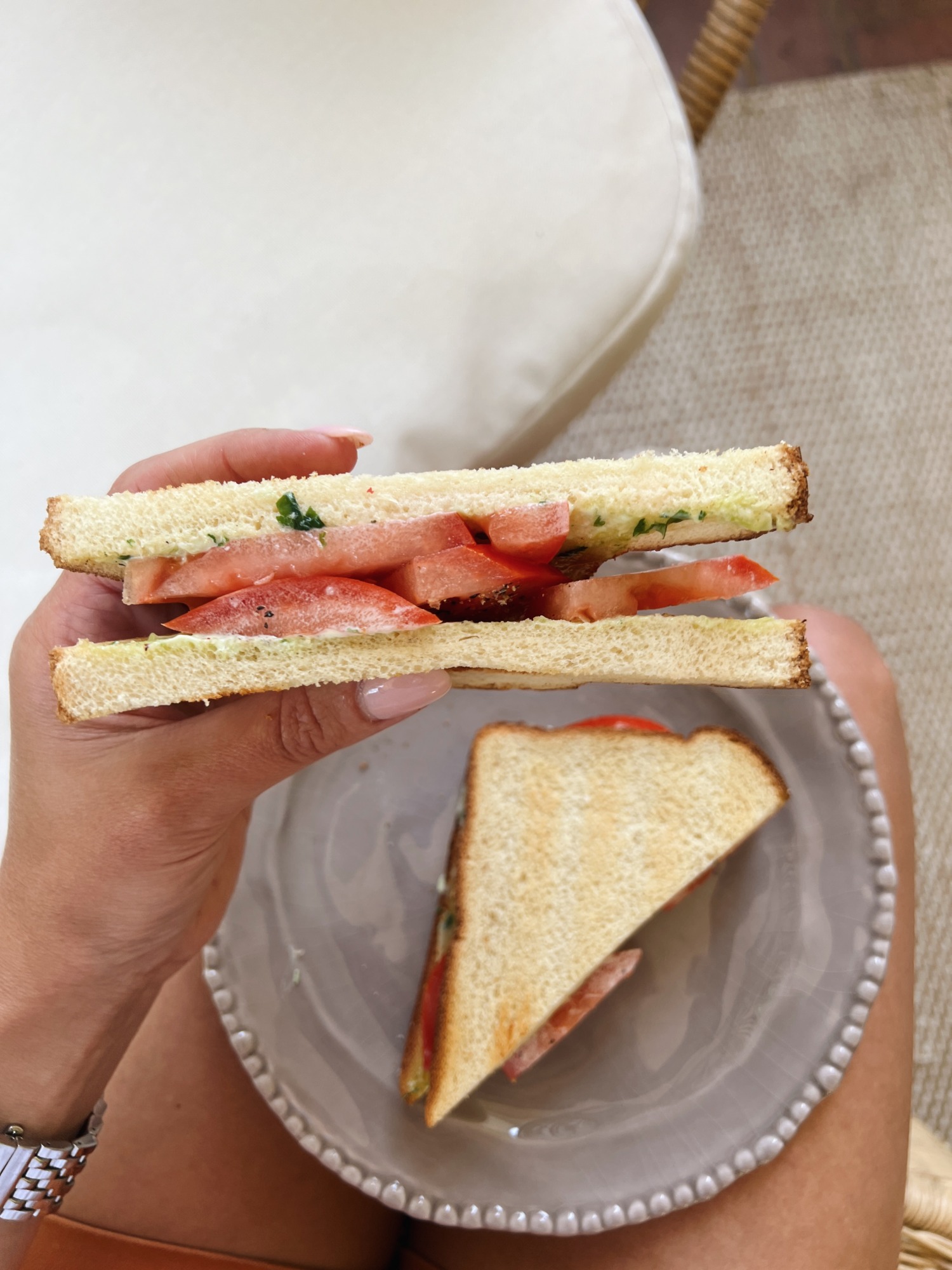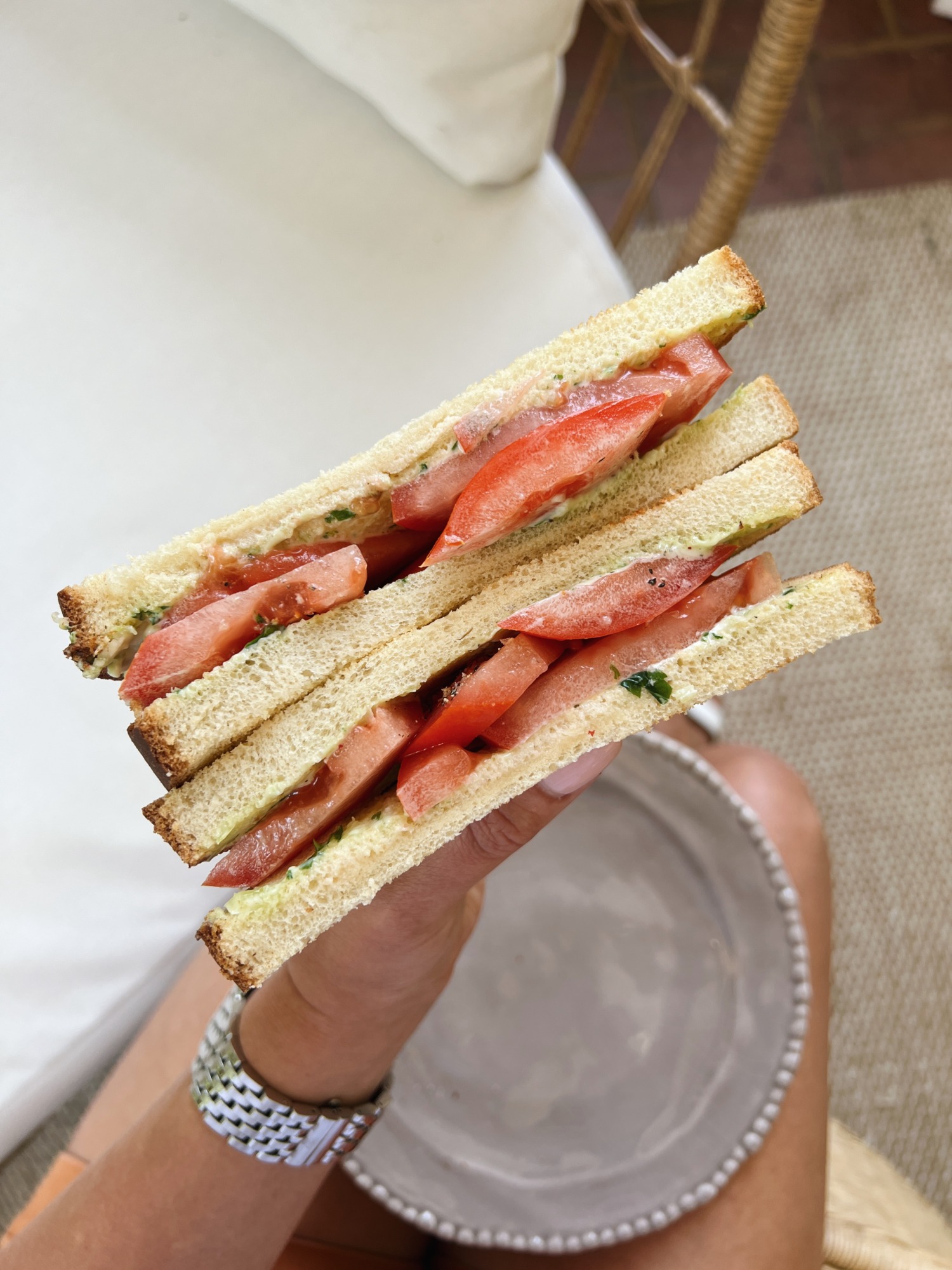 Thanks so much for reading and find more of my favorite recipes in the food + drink category! Have a great weekend – xo –