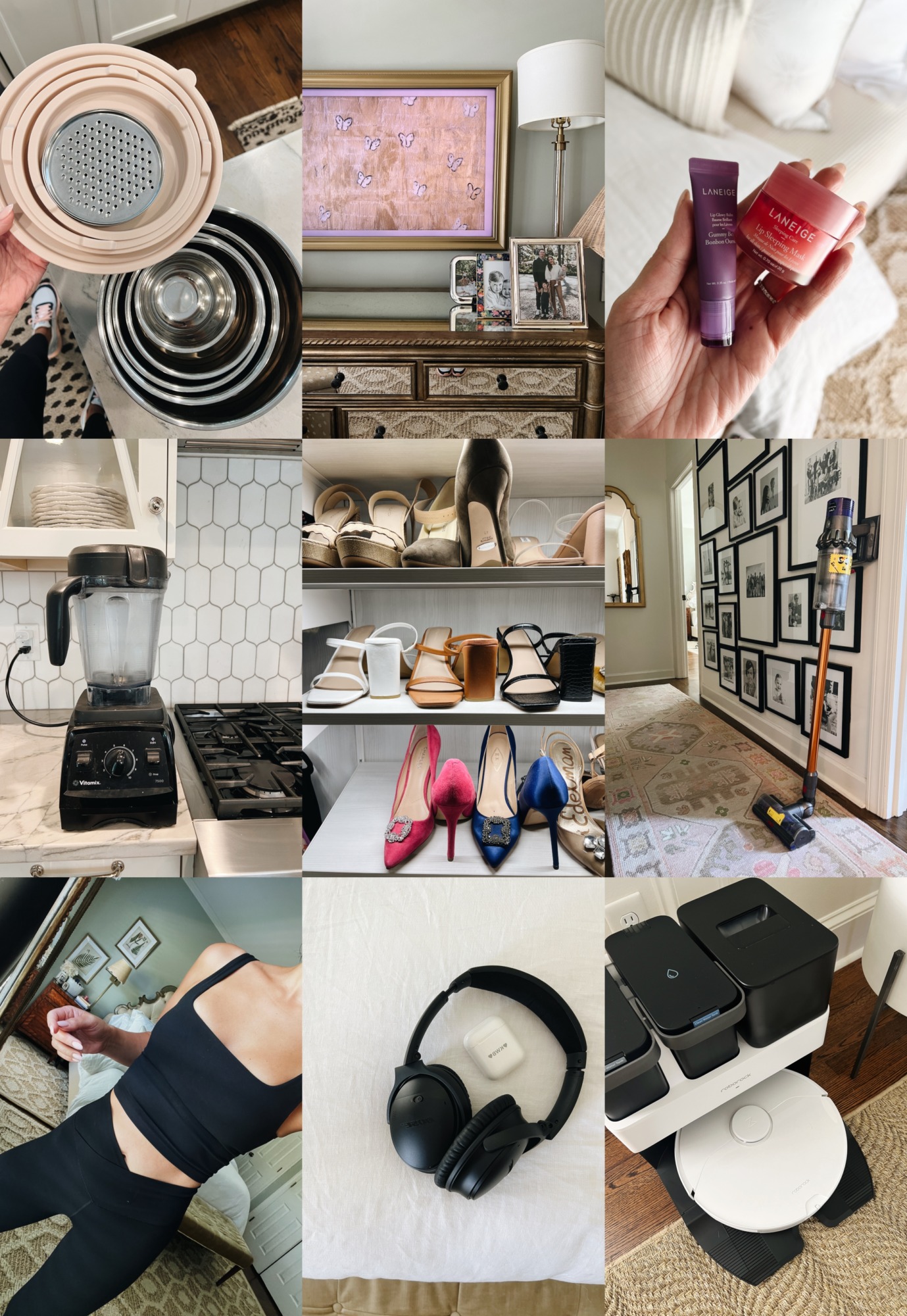 Amazon Prime Day is here! If you have two eyes and an Internet connection, you probably know this because of all of the pre-Prime Day hype. But I want to make sure you know to best take advantage of these two days of deals, so let's get into it!
To shop, click directly on the item below or find its associated numbers below the collage –
1 | 2 | 3 | 4 | 5 | 6 | 7 | 8 | 9 | 10
11 | 12 | 13 | 14 | 15 | 16 | 17 | 18 | 19 | 20
I don't go crazy during Prime Day personally but there are a few things this year that I think are great buys to consider.
This lip balm (squeeze tube here) is a cult classic. I keep the squeeze tube in my bathroom drawer and the jar in my bedside table. Love 'em.
I've shared this blow dryer brush with you guys in the past here, but it's such a great tool for the fastest, easiest blowout. I use it when I want to wear my hair straight.
I don't want to live without my robot vacuums. I love them, they are my assistants. I recently got this Roborock and it's awesome – it also mops!
I love this workout top. You can see it on here, but it's a sports bra and top in one. It's so flattering and works with any workout legging. I love from the same brand these for pilates. A+.
If I didn't think I'd lose them, I'd buy these AirPods pro. This is the time! I can't live without my Bose headphones. I've had mine for years and they prove their value time and time again.
We bought a Frame TV for our bedroom after Christmas, and I love it. It's so fun to rotate through art, and I even bought this gold frame for it. No regrets.
I have these heels in three colors. Now they have over 30 colors and patterns! They go with everything and are under $50. You can see them being worn here and here.
Dyson vacuum. Need I say more? It's the best. I don't ever want to live without it. There's absolutely no way I'd vacuum as frequently if I had a large, bulkier plug-in vacuum.
I'll be sharing other great finds on the LTK app, which you can also find under "shop my Instagram" in the menu bar of this is website in the top left corner.
Thank you so much for checking in and happy shopping! #NSALE covering come soon as well. xo –