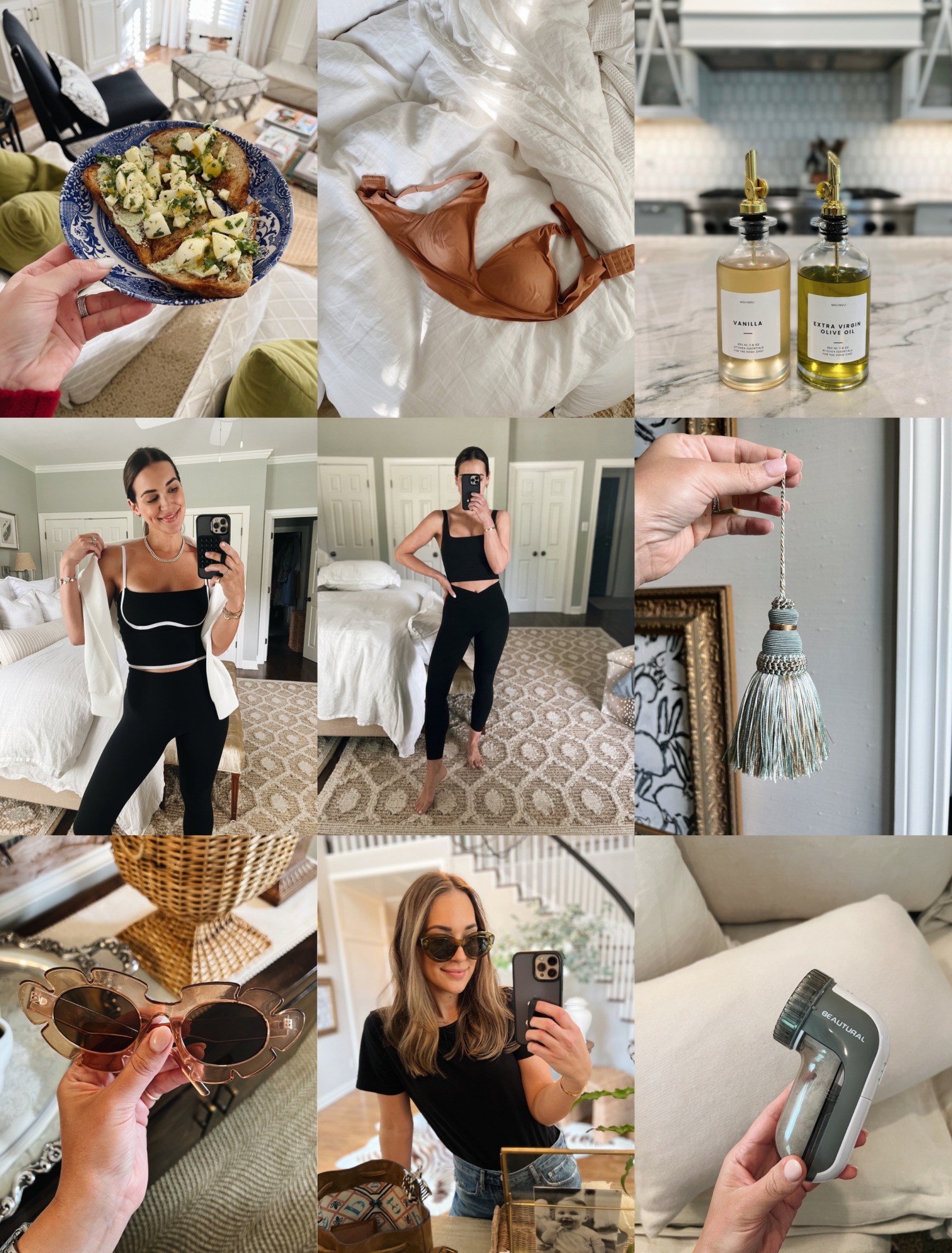 In thinking of this week's wish list coverage, I wanted to pivot to best buys. I always love reading people's best purchases – across the map. I want to see a mix of all the random things that make your life better and/or easier!
So below you'll find my best buys from Amazon of 2o23… for at least the first half of the year. More info is below the collage!

When it comes to workout clothes, Amazon really has it going on. Some of my most worn workout tops are this one, this one and this one (love the contrast piping).
Another area that I go to Amazon a lot for these days is trendy sunglasses like this pair and this pair. When you have a baby that likes to take your sunglasses off, put them on their own face, throw them in the pool, etc… it is much less stressful to know your shades cost $10.
When I realized I was going to have a step stool in our powder room for probably the next five years, I bought a nicer-looking once that is also translucent so it doesn't make the already small powder room feel smaller. No regrets!
These tassels look so expensive and they're $9. I don't know how, but I have them in our living room and dining room and they add so much to cabinet knobs or lamps.
The two sweaters I REALLY love from Amazon that I discovered this year are this cardigan (I have in 3 colors) and this striped half zip. Both look great on or draped over your shoulders for that classicly chic clean girl aesthetic.
These are the only Spode Blue Italian plates that I have, but I've been so tempted to expand the collection because I love them so much. They really make any meal look just a little bit prettier.
Do you have any buys this year that you really, really love? I'd love to hear. Thank you so much for checking in and reading! xo –