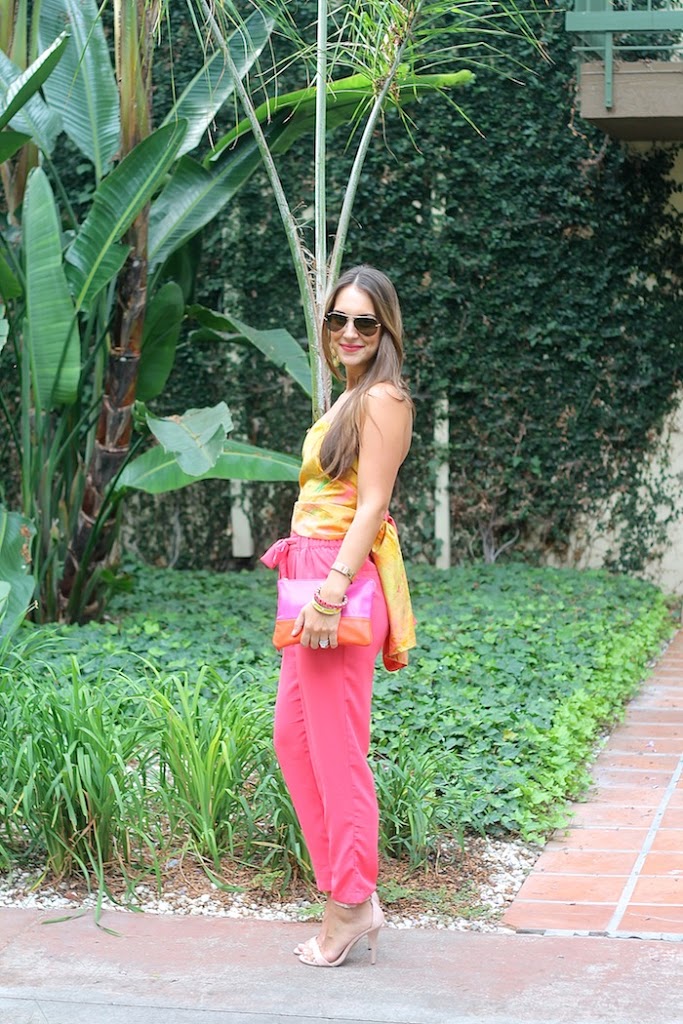 A few years ago I spent a summer weekend in Miami with some of my best girlfriends.  I was in awe of all the beautiful people in the city, the different languages being spoken all around me and the colorful everything.
This outfit feels so Miami to me – with another fabulous scarf top!  My first scarf top post was here, and I've really fallen in love with the concept and this colorful Olio Collection scarf.  It feels so easy and unique – which I'm finding is very "California."  I think that one of the biggest differences between my Southern style and California-girl style is that the stylish girls here have a very easy look.  Air-dried hair, natural makeup and an effortlessly put together look that is both unique and laid back.
A big bonus that this outfit is cool since we have no central air conditioning in the den/living area of our apartment.  Most days it's not a problem…but somedays it feels like summertime Miami in the den…and I'm not kidding.   Having been nicknamed the "ice queen" in college thanks to my love of air conditioning and below 70 degree temperatures, I might complain about the lack of AC a few times…daily.  Luckily I have lots of reasons to get outside and enjoy the breeze, and I find ways to do this often!
I love some big hair but my stick-straight locks rarely hold much volume – so the California style of long, no fuss strands are definitely working to my advantage!  What do y'all think?  Is the long, straight hair too plain on me?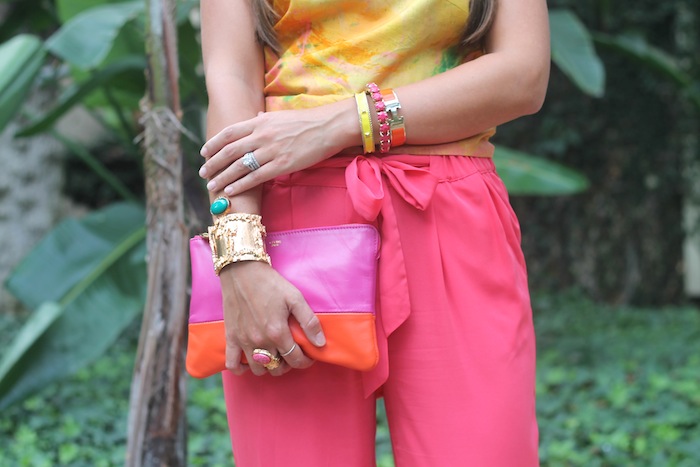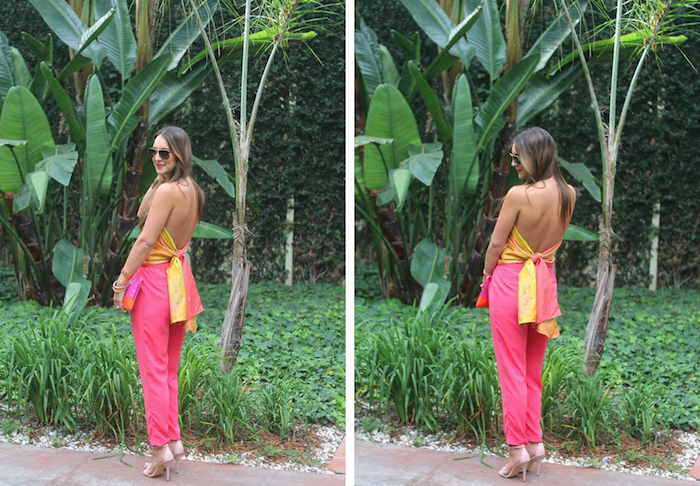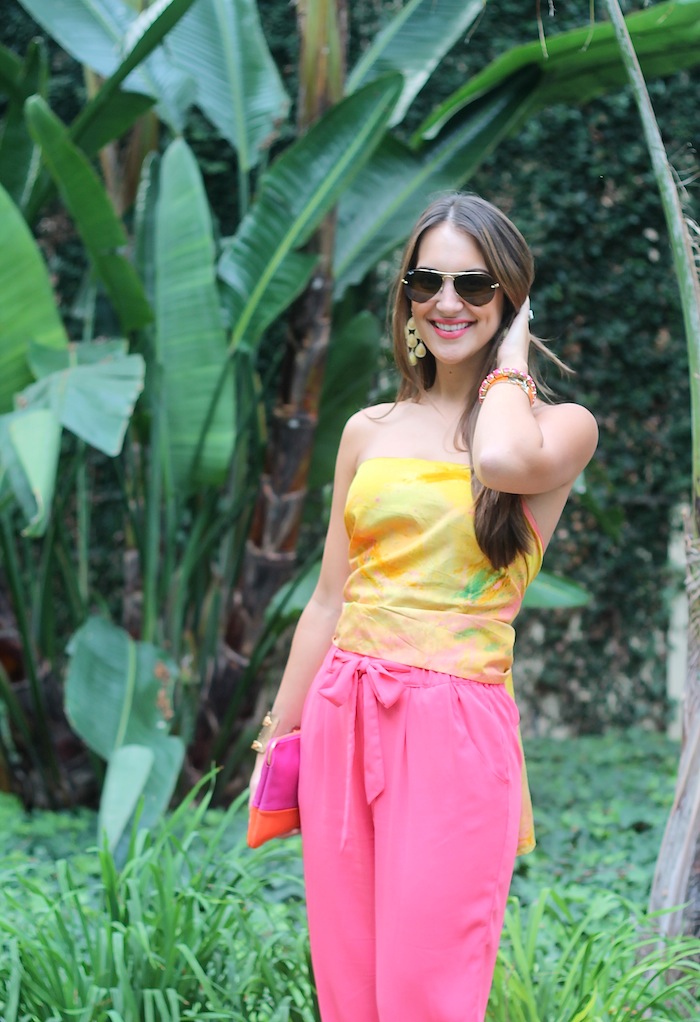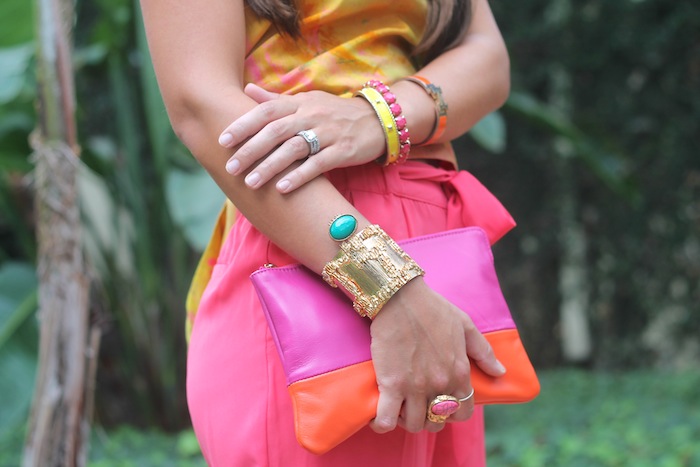 scarf top – Olio Collection (c/o) / pink joggers – Forvever21, similar here and here / heels – Michael Antonio / bag – Céline, similar here / cuff and arty ring – La Dama / enamel cuff – Hermés / earrings – boutique , love these and these / sunnies – Ray Ban
Thanks so much for reading! XO –