Finally!!  Some photos from my recent trip to New York.  This year was a different kind of Christmas in the city for me. Usually it's a quick flight from Mississippi and we are bundled up, drinking hot cocoa and feeling the cool breeze on my face while trying to keep up with my mittens.
This year there was a heat wave in the city following the earlier blizzard and it was actually warmer in New York than it was in California…go figure!  I had prepared for cold weather, so I was left sweating in my sweater, but it was still wonderful to be back in one of my favorite cities with my parents, admiring the beautiful Christmas decorations and really feeling the excitement of the holidays.
Below are some of the photos I snapped, Part II to come tomorrow!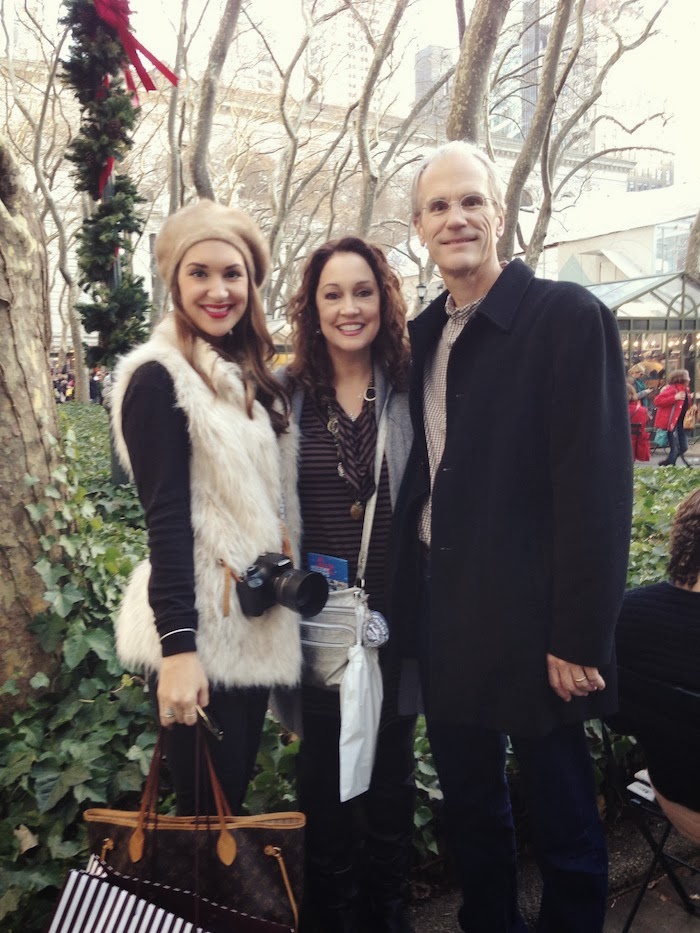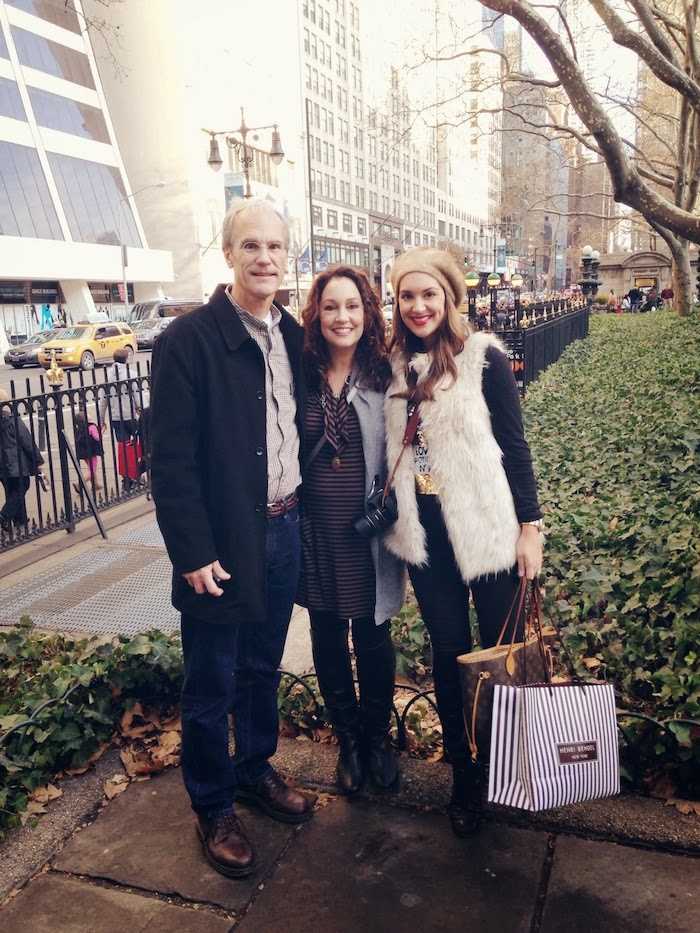 We always love seeing the Christmas window displays.  Our personal favorites are always Bergdorf Goodman, Saks, Tiffany's, Lord & Taylor and Henri Bendel.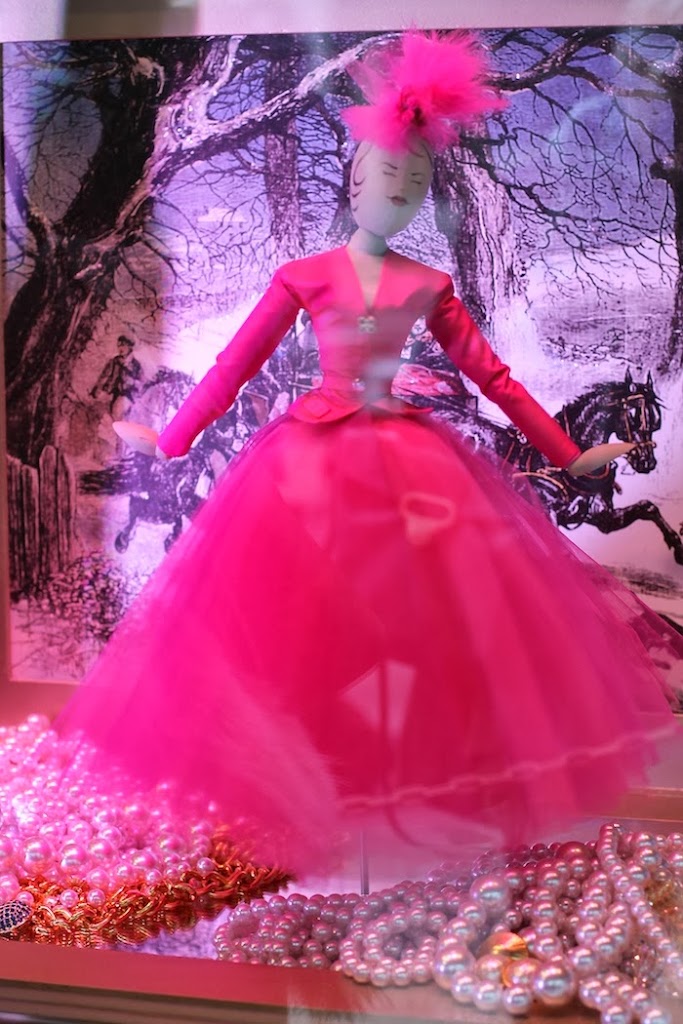 It's Buddy the Elf!!  I had to take this photo for Christian – he loves some Elf.
My cute parents –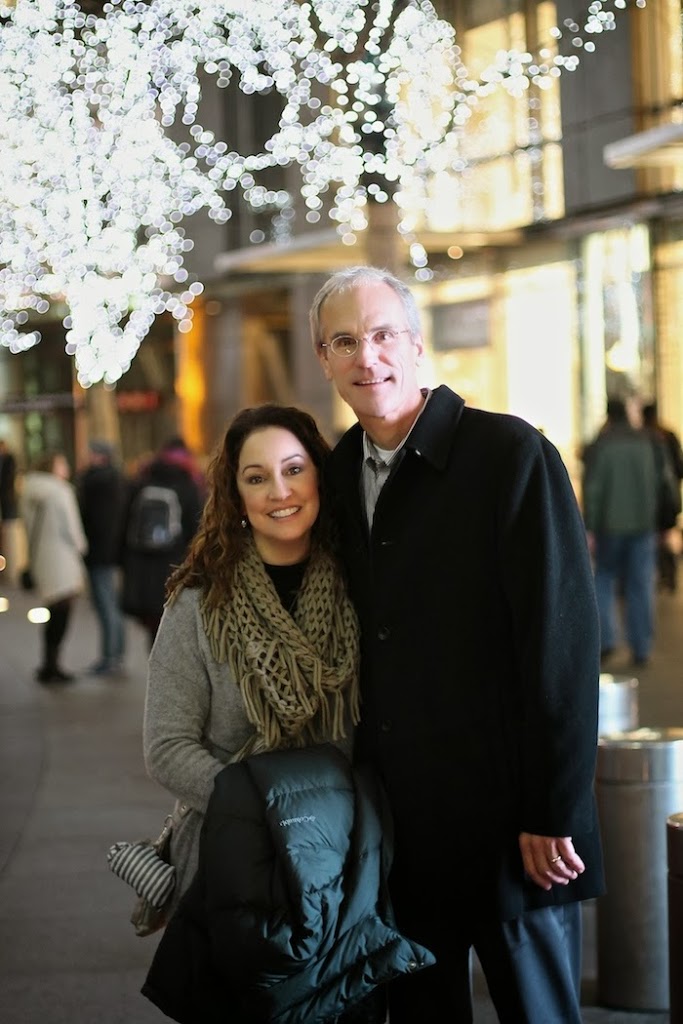 Going to St. Patrick's Cathedral and lighting a candle for my nieces and nephew –
 As you may have seen here, we saw Kinky Boots and Pippin.  Both were great shows, but Kinky Boots was amazing.  I would love to see it again!!  Pippin had some seriously jaw-dropping acrobatics and athleticism.  Talk about killer bodies in that show.
Lunch at L'Ecole, one of our favorite spots for lunch downtown.
Our favorite Bryant Park booth – Studio Manhattan Vintage.  Every year they have a new chandelier, this spoon one was amazing!
A lot of you left comments that you were also traveling to New York for the holidays.  To those of you – what were some of your favorite things that you did?  I would love to hear!  Thanks so much for reading and don't forget to enter the Stella & Dot giveaway!  XO –