– this color combo that I cannot get enough of –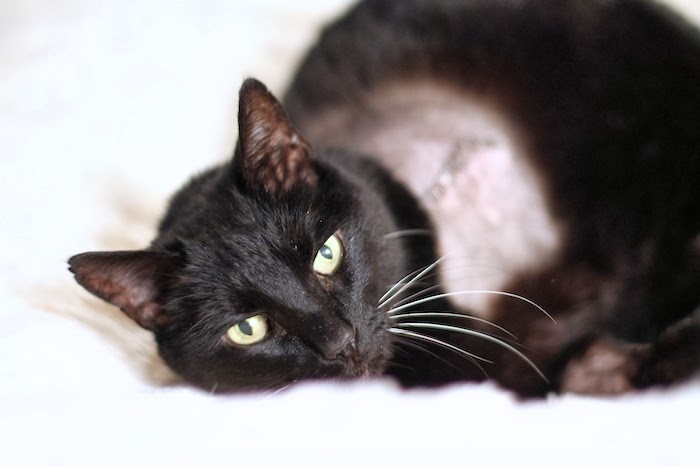 – being back home with this love bug –
I'm so thankful for all of the Lula love I've received from y'all, so I wanted to share our most recent news.  We received news from the oncologist and pathologist that the tumor that was removed with Lula's front left leg was in fact cancer.
It does not appear to be aggressive and our oncologist and surgeon feel they got all of the cancer with the surgery, however we can never be 100% sure.  We don't need to proceed with chemotherapy at this time, but will have monthly visits with the oncologist as well as the occasional x-ray to monitor Lula's health.
Lula has had her staples removed and is recovering so well – I am so proud of her and so amazed at how loving and warm she is to us, knowing that we are the ones who dropped her off to have her poor little leg amputated!  She is actually purring more now than ever – so loud that it has actually woken us up.  I love her more than ever and while hearing the word "cancer" is never good news – I am hopeful that all of it was removed in the surgery.  I've only had her for 2.5 years since I rescued her and I just need so much more time with her than that.
Please continue to pray that Lula is indeed cancer-free and will continue to bring her sweetness and sass into our lives.
Have a beautiful weekend and Happy Valentine's Day to each of you!!
XOXO –