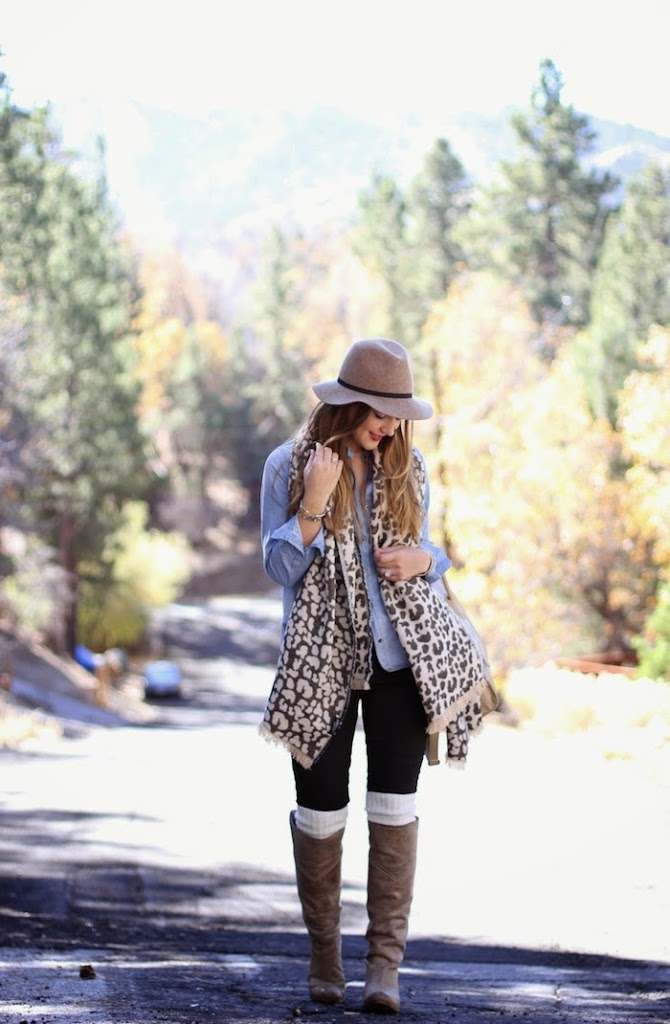 I've recently stumbled into a new blog crush, these gals, and saw Brooke had purchased this leopard scarf and it looked so cute on her… so I had to have one for myself.  Combine blanket scarf with leopard and it's basically a no-brainer.
Bailey and I coordinated our outfits before having brunch in Big Bear and I was cozy as could be. There is a 80% chance this is almost exactly what my Thanksgiving day outfit will look like. Christian has the day off this year (last year he was working and I had a Friendsgiving with other out-of-state friends), and we plan to go to LA to spend it with my brother's family and a Dermatology resident.  I'm bringing the sweet potato casserole, a pie (you will see the recipe tomorrow!), a green bean casserole and stuffed squash.  My sister-in-law is prepping her first turkey and I have total confidence in her!
But back to shopping… today I'm teaming up with some adorable blogger gals for a giveaway valued at $400 – scroll down to check it out!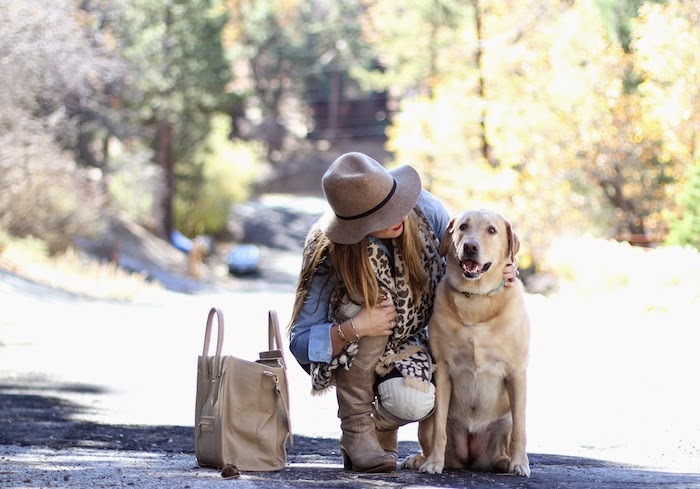 scarf – Zara, love this one | coated denim (marked down to $26.99 in both black and oxblood!) | boots | leg warmers – c/o L.Mae Boutique | chambray top – Forever21, old, love this one and this one | hat, love this one too | bag | sunnies | cuff – c/o Brahmin, love this one (on sale!) | assorted David Yurman | gold cuff – c/o TAudrey | lipstick

Let's chat about this giveaway! I'm teaming up with some seriously adorable ladies to give away a pair of Ray Ban Aviators ($150) and any Rakani Watch (up to $250), for a total value of $400, just in time for the holidays.  The giveaway runs through midnight, 12/5.
Thanks so much for reading and entering… and good luck! XO –
PS – I'll be sharing more info tomorrow, but today is the last day to get 25% off a Nespresso!  I'm addicted, and if you're a coffee-lover, you're going to need one of these for a Christmas gift… to yourself.  More to come but the sale ends today!