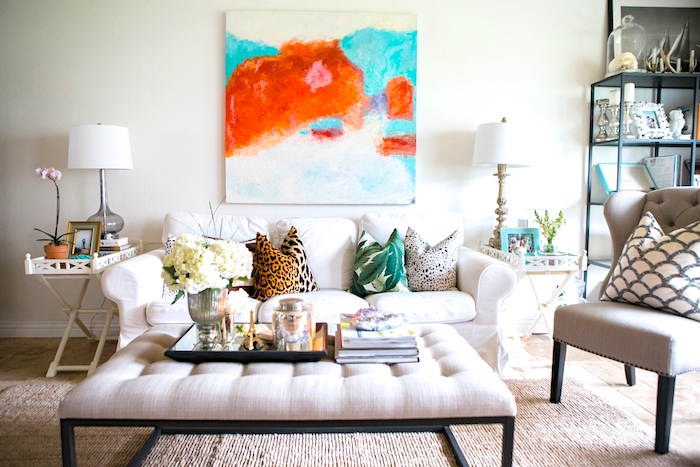 – sharing our full townhouse tour on The Everygirl, more about this feature on CBL on Tuesday! –
– new shades c/o People by People –
– the fact that I am incapable of being normal in a photo booth (and that Golden Globes viewing party was really fun!) –
– surprise! an exciting mention in People StyleWatch (and thank you so much for all the sweet notes/comments on this – love you guys!), the outfit being worn can be found here –
– making a chess pie for my dessert-loving husband –
Second week back in the swing of things and I GUESS it's not so bad being back in my regular routine… but I mean, not having to wake up to an alarm was real nice.
Also, I tend to eat more when I have more free time.  Is anyone else like that?  You would think when you have more free time, you can prepare healthier meals but instead I just dream of my next meal.  I work in corporate retail, so the months leading up to holiday are busy.  Very busy.  Rather than gain weight during all the holiday indulging, I actually lost weight because I was too busy to stop for lunch.  No worries, I made up for with all of the time off, so now it's nice to be back in the grind because I have less time to dream of bbq, pasta, pizza and all things Mexican food.
On the note of food, I made this chili this week and it was the perfect January dinner.  White bean & chicken chili was one of my favorite dishes at the Chi O house when I was in college, so it definitely hits home whenever I make a batch (I had to leave out the jalapeno because Christian is a weenie).  Make it.  You won't regret it.
Last but not least, it was quite an exciting week spotting a mention in People StyleWatch and The Everygirl (I'll be sharing more about this feature and some extra photos on Tuesday)!  These are two fun little projects I've had in the works for a few months, so it was definitely a fun moment to share with everyone.  THANK YOU from the bottom of my heart for all your feedback, encouragement and support about both of these surprises!  I am so humbled and honored, honestly, I don't even know what to say besides I'm sending out Internet hugs and high fives to all y'all!
Lastly, I also have to share some great BaubleBar sales going on right now:
Take 15% off 2 items with code STASH15
Take 25% off 3 items with code STASH25
Take 30% off 4+ items with code STASH30
Have a beautiful weekend and don't forget to enter the Nordstrom giveaway – XO –