I've always enjoyed a caesar salad or house salad at restaurants as my meal, but in the past few years, I have somehow come to appreciate a really good chicken caesar salad. A simple dish that always hits the spot. I always make my own salad dressings (they just taste so much fresher), and have tried this lightened up caesar salad dressing before. It's good, but lacks that creamy texture that traditional dressings have.
This recipe – this is the winner. It is so good, so rich and spot on – and I love that it uses Greek yogurt as the key ingredient! I would never think to try that but it is exactly what I was looking for in mastering a lower-calorie version of the flavorful dressing.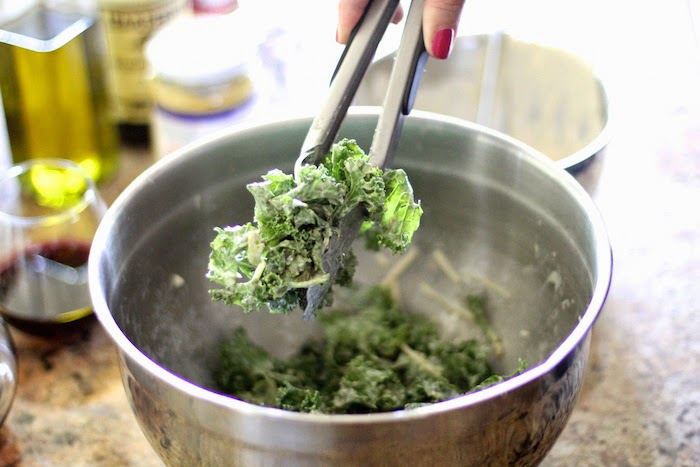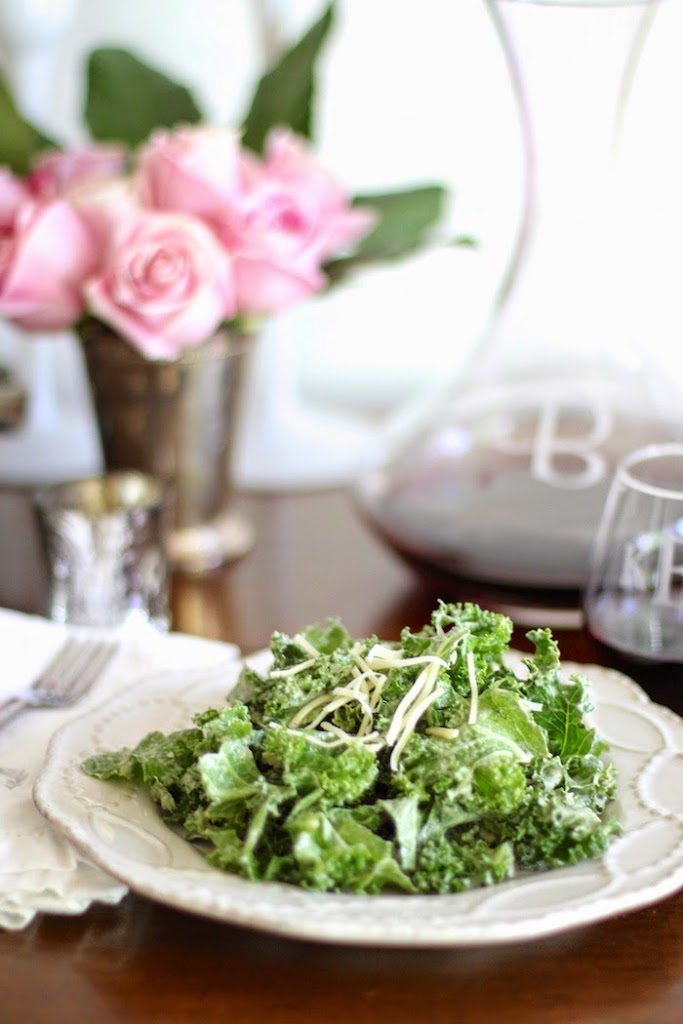 And what pairs better with a classic caesar salad than a good glass of wine? This decanter and these monogrammed rocking glasses from Personal Creations have been some of my favorite kitchen accessories lately. I've been wanting a decanter, and Christian and I have loved using this one as our weekend happy hour enabler. 🙂 We read this article and have really loved seeing how letting your wine breathe can really enhance the taste. We tested it out with one of our favorite bottles, and I definitely felt like I could really taste the richness even more so having let it breathe in the decanter beforehand.
Thanks for reading – and if you try this recipe, let me know what you think. A big WELCOME to any of you coming from our super fun Everygirl Home Tour today!  And don't forget to enter the Nordstrom giveaway! XO –