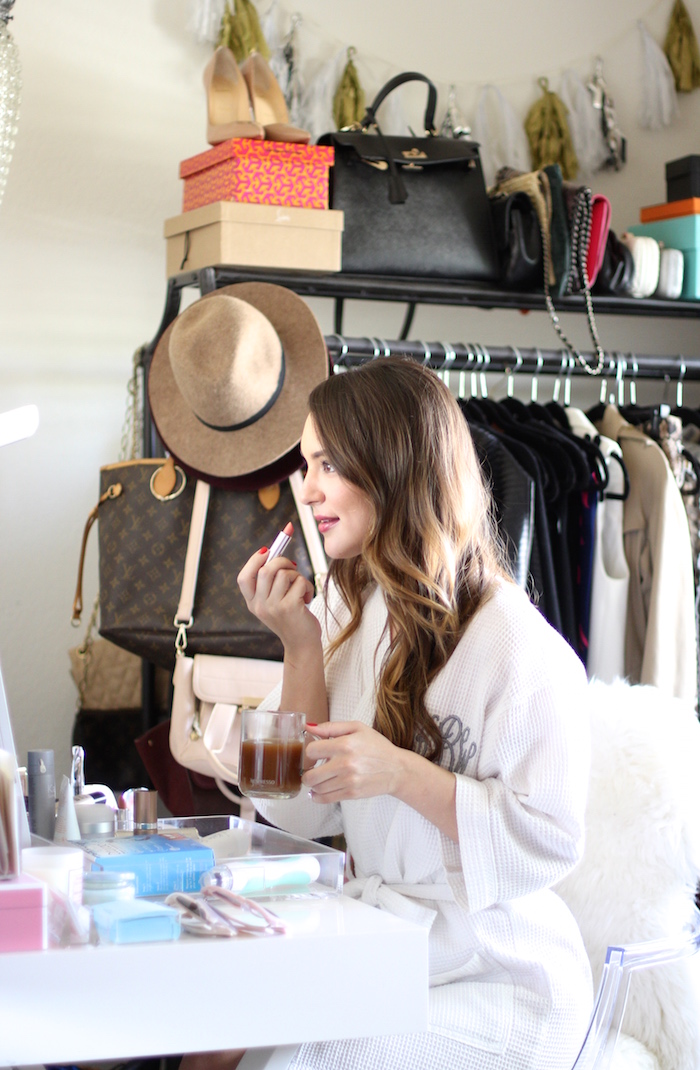 I've been trying out some new beauty and skincare items lately, and I wanted to share my thoughts with you guys. Even though I work full-time in cosmetics, I'm actually not a beauty junkie. Never have been. I'm more of a clothes and accessories girl (big surprise there), and I usually keep my hair and makeup routine quite simple. But today I've got some products that are definitely brag-worthy to share.

1) bareMinerals Complexion Rescue + Smoothing Face Brush and Eyeshadow Palette.
This formula is hydrating with more coverage than a tinted moisturizer and less coverage than a foundation.  This is my new go-to for weekday work makeup when I need a little coverage but nothing too heavy for daytime. Their eyeshadow palette is also the perfect travel eyeshadow – a little bit of everything in a small package.  I brought that to Palm Springs this weekend and it was absolutely perfect!
2) Smilepacks 7 Day Whitening System
Who doesn't want a brighter smile?  I'd like to think that I could give up red wine and coffee to have pearly whites, but we both know that's never going to happen.  Enter this whitening system.  In just three days I could see a difference, and after a full week my teeth were noticeably whiter.  I only experienced teeth sensitivity once (due to my keeping the trays on too long), but once I started setting my timer I never experienced any sensitivity or pain like I usually due when whitening my teeth.  Normally $129.99, Dazzlepro is offering CBL readers a huge 70% off discount with the code Smile4KB, bringing the final cost down to $39 with free US shipping.  Steal!
3) PMD – Personal Microderm Device
One of my blogger friends, Corrine of Mint Arrow, was promoting this handy tool around Christmastime and I was sold.  I have a simple skincare routine for my face that I maintain, but she was sharing she used this device on her arms to smooth them out and couldn't live without this baby.  I've been using it on my arms because I've always had these little bumps (I believe the official term is Keratosis Pilaris), and I thought this could help.  After just one time using it, I could definitely tell a difference.  With this PMD + my beloved Clarisonic – I think my entire body is set!
I love a good lotion and this oil-free moisturizer and corrective eye cream feels amazing.  It's lightweight and smells and feels so luxe. After using the moisturizer at night, I wake up with the silkiest, smooth skin.  The skin on my face has always been pretty sensitive (salt water from the ocean makes my face burn and I'm then digging through the cooler to put ice on my face – true story), so I rarely branch out of Oil of Olay for my face in fear of irritation.  But this stuff is good guys, real good.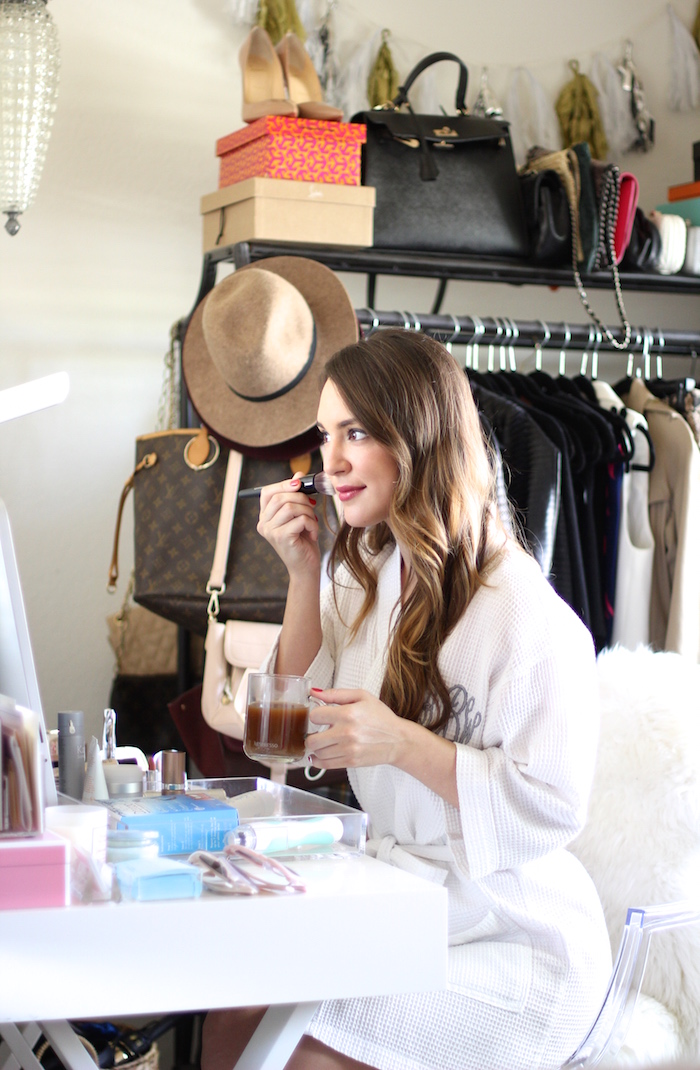 Do you have any new beauty tools you've experimented with lately?  I'd love to hear!  Thanks for reading y'all – XO