– packing these beauties for our Valentine's weekend in Palm Springs –
– having my nails done on a vintage airstream (I mean… so adorable), thanks to the gals at The Nail Truck and my friends at P.J. Salvage HQ and Shout PR –
– I mean… does a more accurate mug even exist? And this card from my girlfriend Amy, hilarious and 100% true –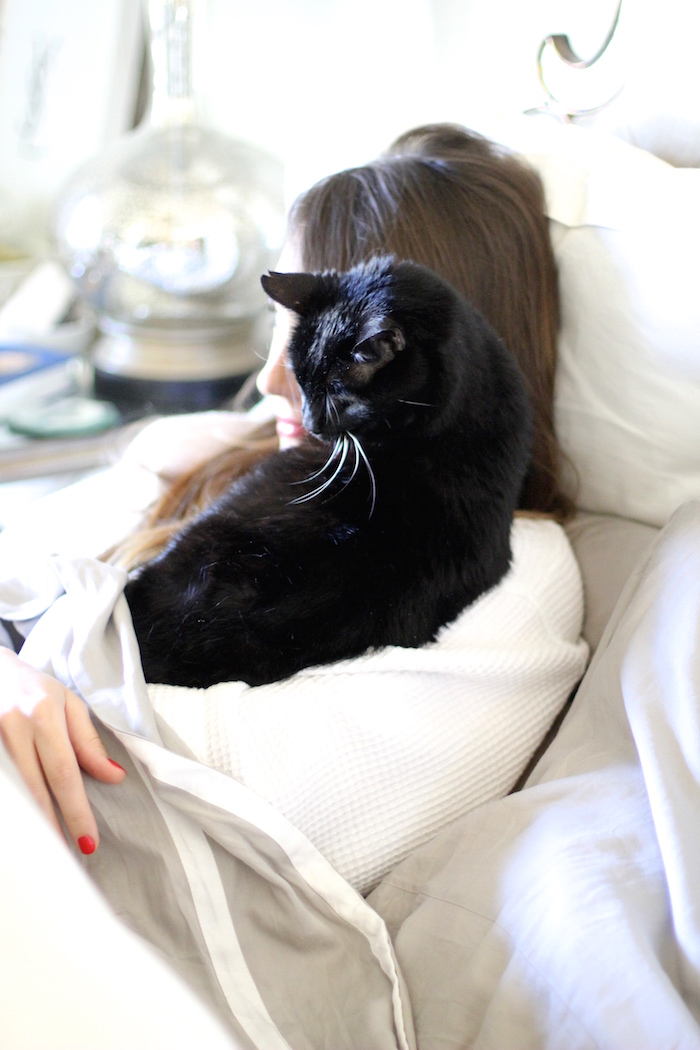 – weekend snuggles with Lula –
– a new set of incredibly soft sheets (seriously – even Christian is addicted) –
We are heading to Palm Springs for the long weekend (!!!), and I'm ready to order room service, lay by the pool and binge-read.  While this may sound like a romantic Valentine's weekend away, we're actually going because Christian has a medical conference, and I'm the tag-along.  I was originally planning on going to Fashion Week, but after going back and forth I decided to opt for warmer weather.  I've only been to Palm Springs once (recap here, coincidentally in February of last year), so I'm excited to visit again!
I'm halfway through my two-week run with Lanakin for longer lashes (mentioned last week) and I have to admit I can really see a difference.  I curled my lashes and was like, well hello there, where have you girls been hiding?  I'm looking forward to sharing my thoughts with y'all when the full trial is complete.
I hope y'all have a wonderful weekend filled with roses, chocolate and red wine (because those are all of the important ingredients for my perfect weekend). #treatyoself  And a big thank you for all your sweet words about our little Valentine's Day Lookbook shoot.  I'm still so impressed Christian went along with it for me!
Happy Valentine's Day and thank you always for reading – XO –