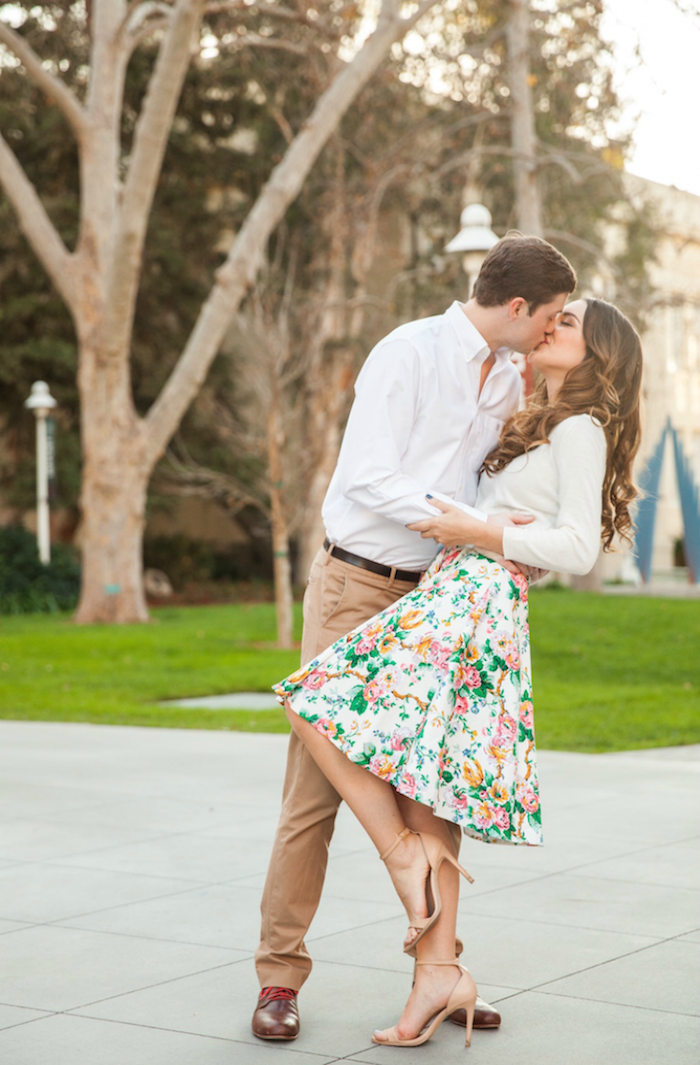 Christian and I were recently photographed by Morning Lavender Boutique and Lace & Lock's adorable, ridiculously talented Kim Le for a Valentine's Day Lookbook. It was such a treat to be photographed where we live. We took these anniversary photos in Malibu right when we moved to California, but something about these capturing the areas where we ride our bikes and walk every weekend feels extra special.
So here is a true and corny story.  When I first laid eyes on Christian, I thought he was super cute.  I was interested, but then I found out he was incredibly smart.  One of these National Merit Scholars/full scholarship kids.  Then I was mega interested.  Nice, smart AND cute is the trifecta in my book!  I told my girlfriends it was my mission to make him my boyfriend by summer.  Christian used to be pretty quiet (my constant yammering has changed this now), so at the time, simply talking to me was flirting in his mind.  A couple months later, Valentine's Day of 2007, he texted on my pink Motorola Razr (you know you had one) and asked me to be his Valentine.  It was like being asked to prom for the first time.  I was at the breakfast table with my girlfriends eating heart-shaped pancakes made by my fabulous BFF Shallon, and I announced his text to the table.  The entire day I was floating on a cloud.
And that night I ate a heart-shaped pizza with my friends.  In fact, I don't know if I even saw Christian that day, but I definitely remember my meals which shows my true colors.
This, combined with my other Valentine's Day confession, makes this Hallmark holiday a little extra fun for us (mostly me) because it reminds me of those butterflies and his February proposal five years later.
Cheesy story – but I mean – those beginning butterflies (and heart-shaped pizzas) are the BEST, right?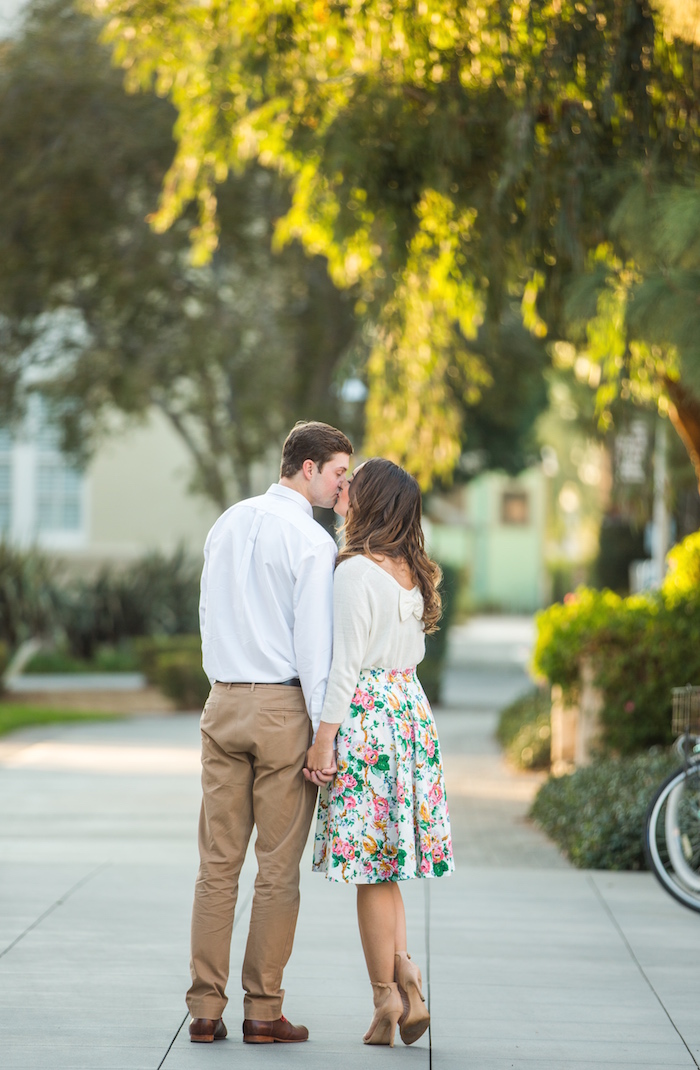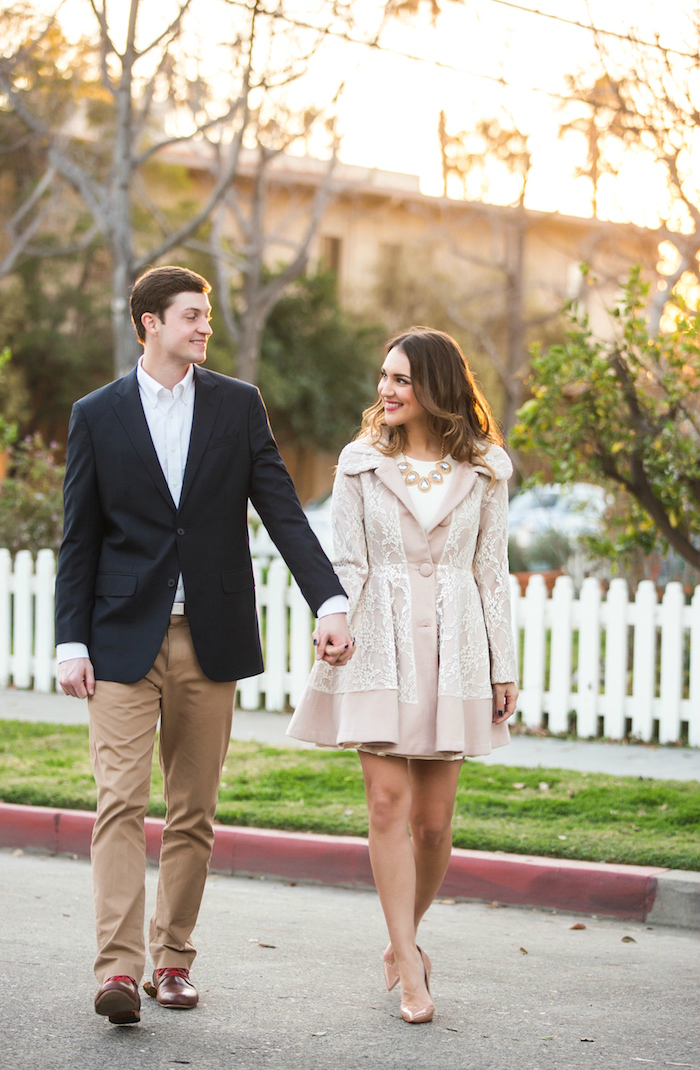 – all clothing worn by me is from Morning Lavender –
The best part about these photos?  Christian takes amazing candids, but I feel like I often look like a stiff robot. He was reciting lines from my favorite commercial on TV right now to make me laugh ("44 LADIES THAT'S ME!"). Seriously, he's just my favorite person in the world.
Happy Valentine's Day y'all – thanks for enjoying my cheesy post (literally and figuratively – I love those heart-shaped pizzas)! XO –