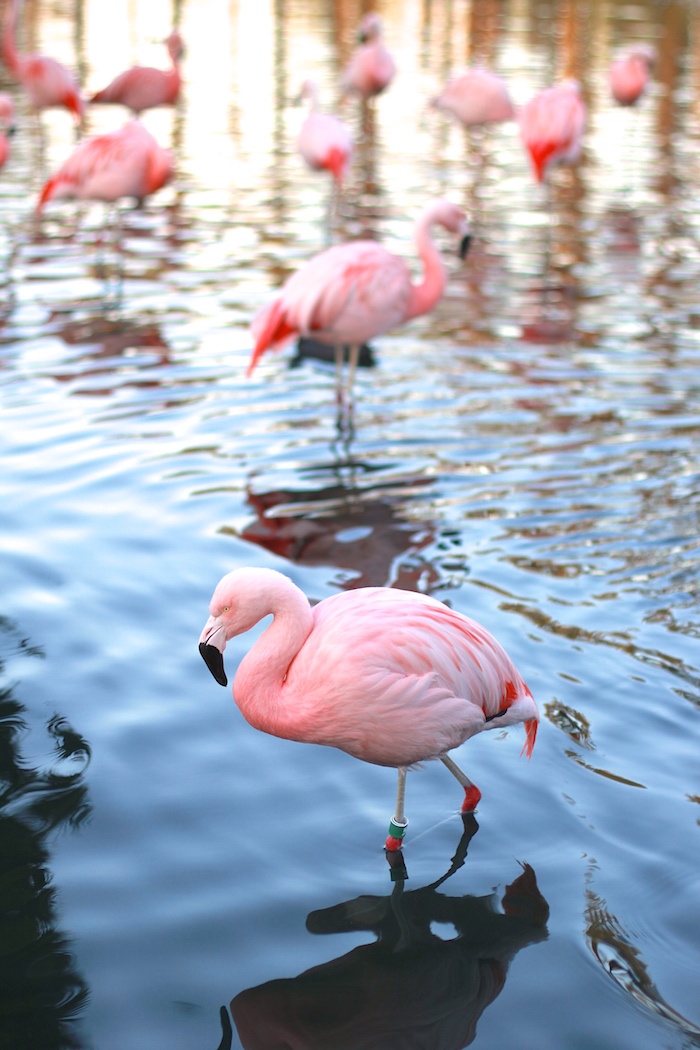 – enjoying watching the flamingos last weekend, and convincing myself if I was a bird I would be a flamingo (tall, pink, a little goofy) –
– the best kind of breakfast – Shop Sucre macarons and King Cake –
– someone's still offended she didn't get an invite to Disneyland –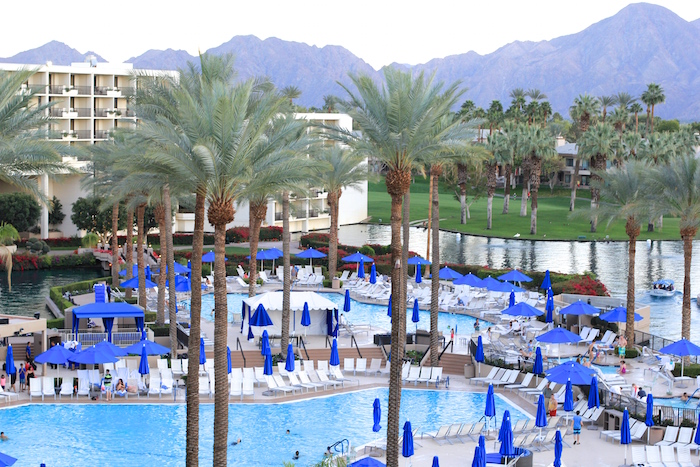 – reflecting on a relaxing weekend in the desert –
– a touch of pink –
February has brought some fun weekends this year that I'm all about after a quiet January. Last weekend we enjoyed some R&R (more like I enjoyed considering C was in conference meetings during most of the daytime) in the desert and this Sunday Christian kicks off a week of vacation. Tonight, my brother-in-law (C's little brother) arrives from Mississippi to take part in a California vacation. Christian and his brother are really close and it blows my mind we've only see Timothy twice in 1.5 years. They are in constant contact though, and C has been working to plan the perfect week of bro time.
Tomorrow night we're stealing my brother and sister-in-law in LA and the five of us will head to the Clippers vs. Kings game.  Sunday I'll head back to LA for an Oscars viewing party and C and Timothy can prep for their week of camping/hiking/surfing (and maybe visit a winery on the way).  They'll ditch me and I'll work during the week, joining them on Wednesday for a weekend of skiing in Mammoth.  Basically just a week jam-packed with sports and outdoor activities… which is definitely a week planned by brothers.  Stuff like this always makes me feel sorry for my brother, who grew up with only sisters meaning we would take him to the spa and shopping, when really he would rather be golfing and skiing. The guy loves a hot stone massage though.
Lastly, I've finally completed my two-week Lanakin trial and my lashes have actually gotten longer!  They're not lash extension or Latisse long, but they have gotten a little extra boost which I'm always up for.
Have any of you been skiing in Mammoth?  We went to Deer Valley last February, but didn't want to make Timothy fly again after flying all the way across the country. Would love to hear your thoughts or recommendations!
**Update: the original giveaway that was posted has closed.  Thank you to those of you who entered!**
Have an amazing weekend, y'all.  Thanks for reading! XO –