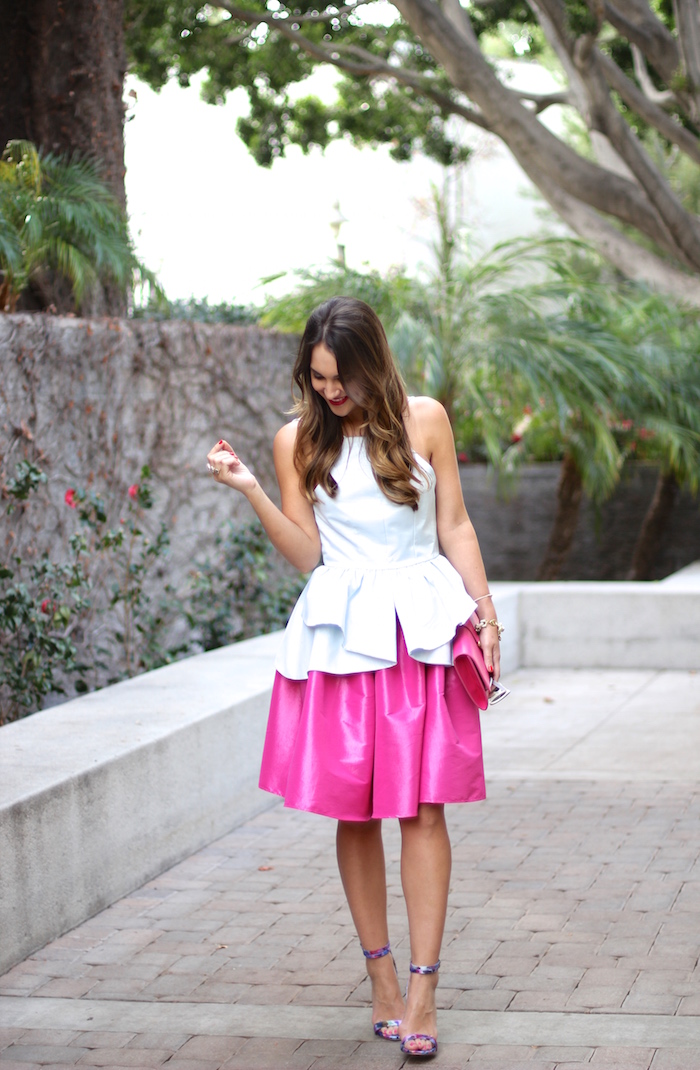 This is most definitely a "what would Carrie Bradshaw do" moment in my closet.  I originally paired the peplum top with the hot pink skirt and tossed in the floral sandals, looked in the mirror and thought, "is this too much?"
What would Carrie Bradshaw do?
If she felt great, she would rock it.  And I thought it was adorable, so even though I got a raised brow glance from Christian, I didn't care.  I felt like a cotton candy cupcake, and I'm into it.  That's what's fashion is all about – taking risks and seeing how it works out.

top c/o Style Revel (sign up here to shop this top from their Instagram!) | skirt c/o | heels c/o | earrings c/o Candy Ice | sunnies c/o | chainlink bracelet c/o | arrow cuff c/o | clutch
Do you have moments when you're pairing something together and you think, "this might be considered 'too much' but I feel great and therefore I'm wearing it."  Because I have this moment often, and I think the most important accessory of all is confidence. If you're uncomfortable, you'll look uncomfortable.
If you feel great, own it.  Thanks so much for reading! XO –