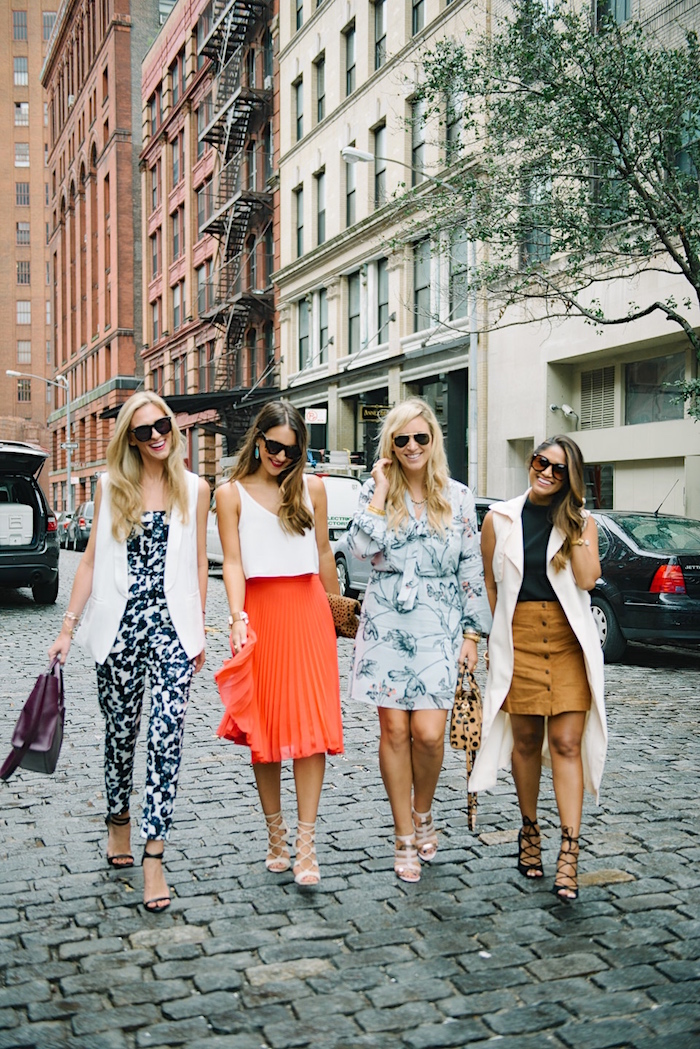 L to R: A Pinch of Lovely | yours truly | My Style Diaries | Haute off the Rack
When we were in New York for Fashion Week, we were hosted by Oasis Clothing for a fabulous brunch at Sarabeth's Tribeca.  I'd never been to this location, and I was amazed at how fabulous (and large) the restaurant is!
Before brunch we snapped these photos and you know I got excited feel so Sex and the City-chic! I am amazed at how blogging has introduced me to some girls who are now such close lifelong friends.  We just understand each other on a unique level and it's such a special relationship to me! And a great reminder of how the Internet can be used for good.  Women supporting women – one of my favorite things to see!
photos by McKenzie Thompson
You can get all the details on what I'm wearing here, and for what the other gals are wearing be sure to check out their blogs! Thanks so much for reading and if you've eaten at Sarabeth's, I'd love to hear what you ordered! I'm heading back to the city in December and might be back! XO –