This year we will be heading somewhere snowy on Christmas Eve so my outfit will probably include a North Face jacket and some ski boots, but I feel like I usually forget to think about my Christmas Eve and Christmas Day outfits until the last minute.  This clearly isn't that big of a deal because we all know outfits are absolutely not what Christmas is all about, but, I'm going to be honest – Christmas Eve parties in your hometown and the Christmas Eve service at church is where you often bump into people you haven't seen in years, so you want to feel comfortable and confident in what you're wearing!
Growing up, we would go to the Christmas Eve service as a family, and then to my parents neighborhood party that was always held down the street (always so fun!).  So I wanted to look appropriate for both but also, festive.  A pop of red and/or green is sure to do the trick, and I loved pairing this chambray shirt underneath this turtleneck dress for a contrast in texture.  A small detail but I love what it adds to the look!  Nordstrom has everything you could possible need – sequins to beanies and boots.  Casual or dressy, you can find something to help you feel your best during one of the most fun times of the year!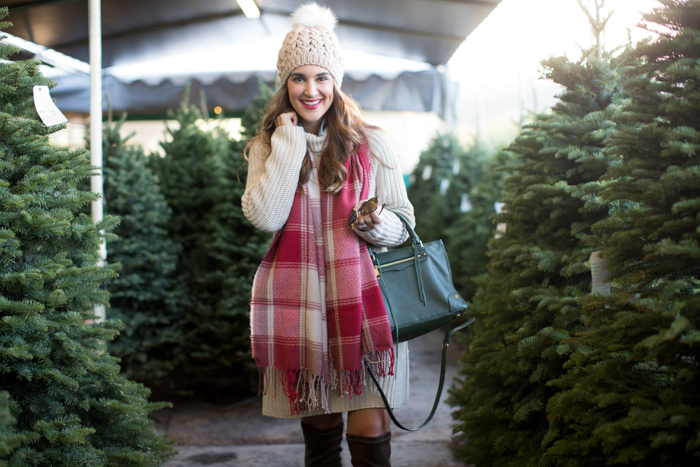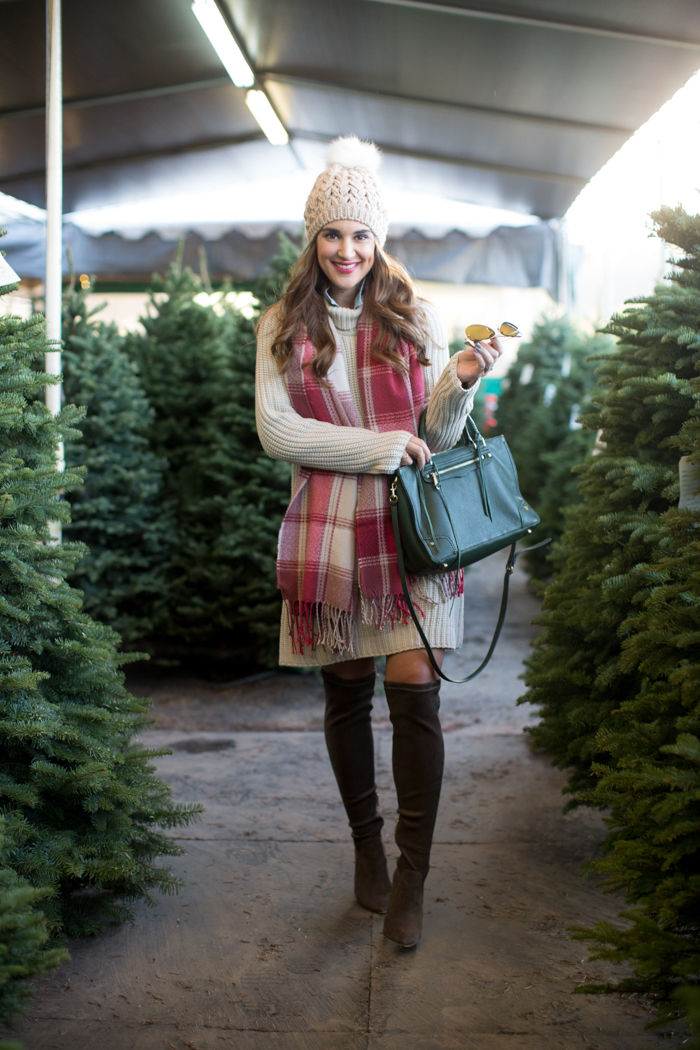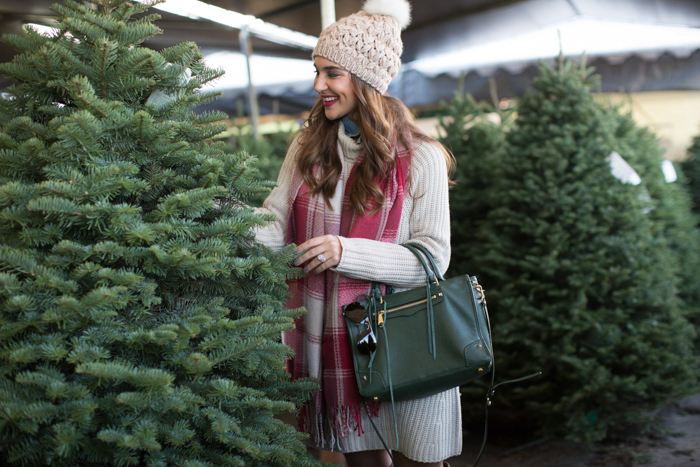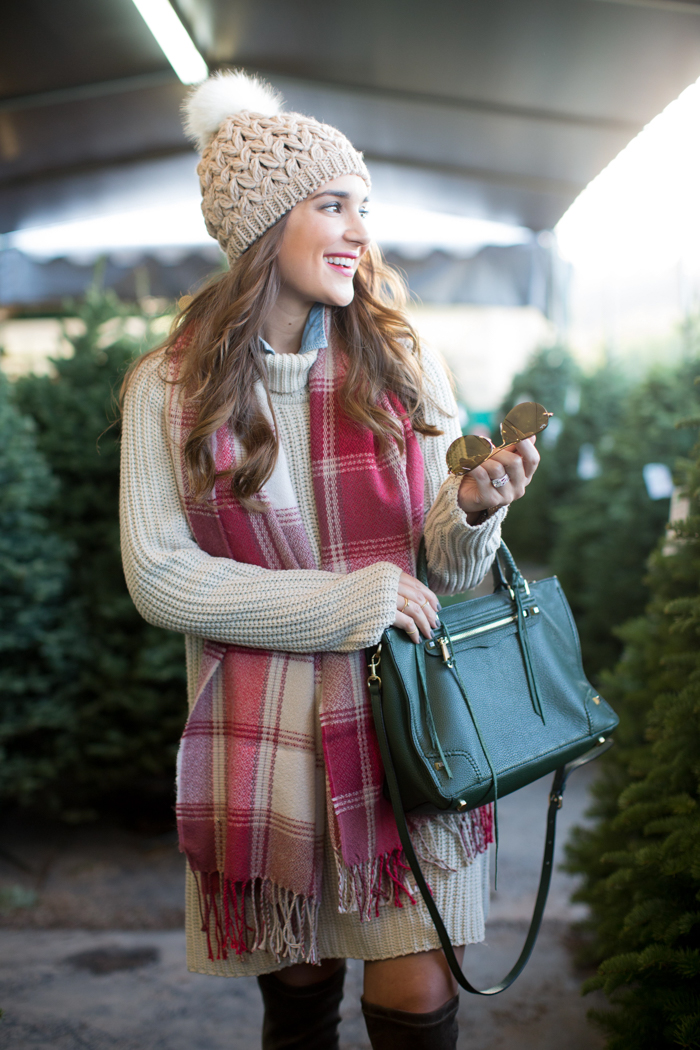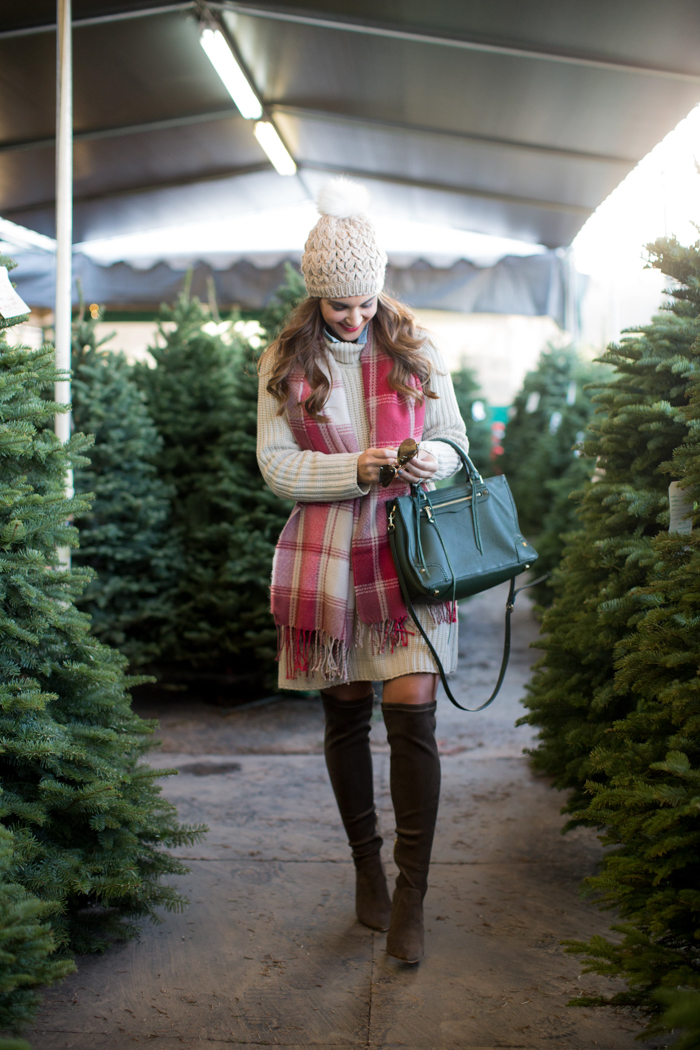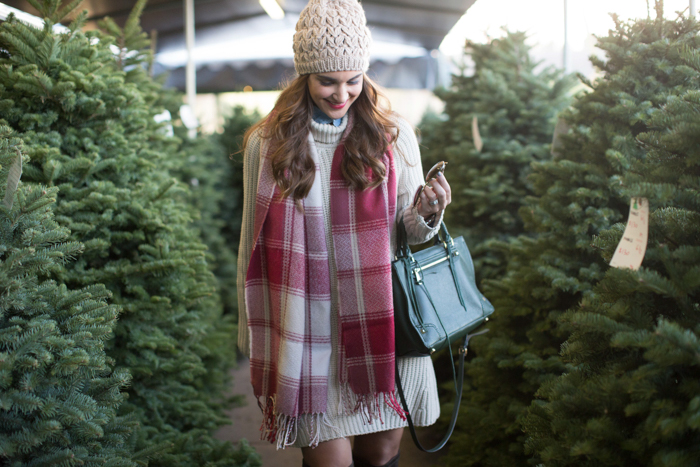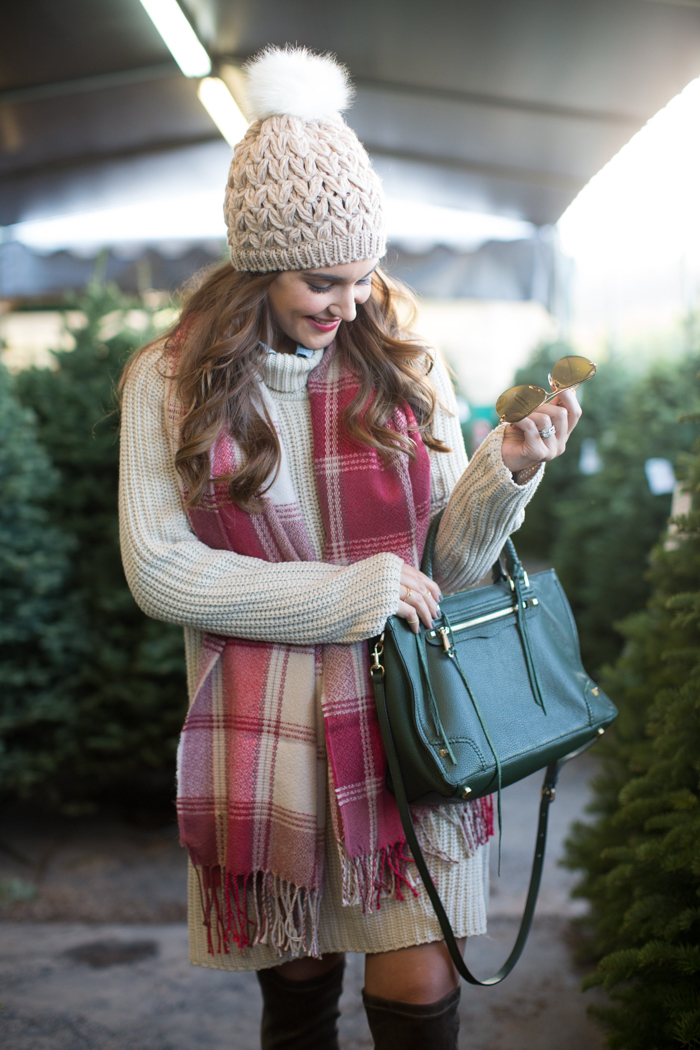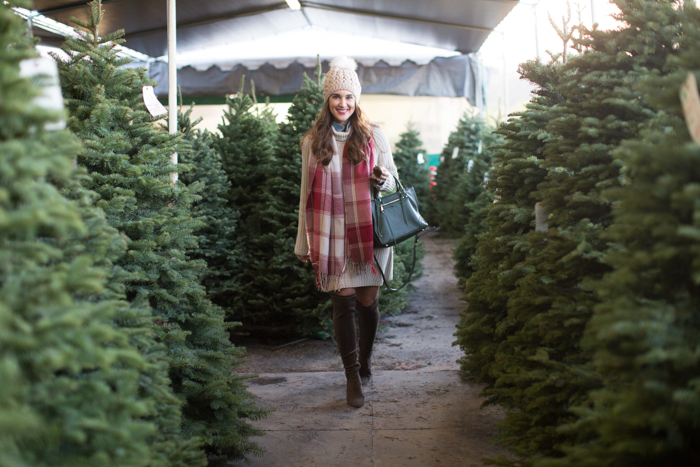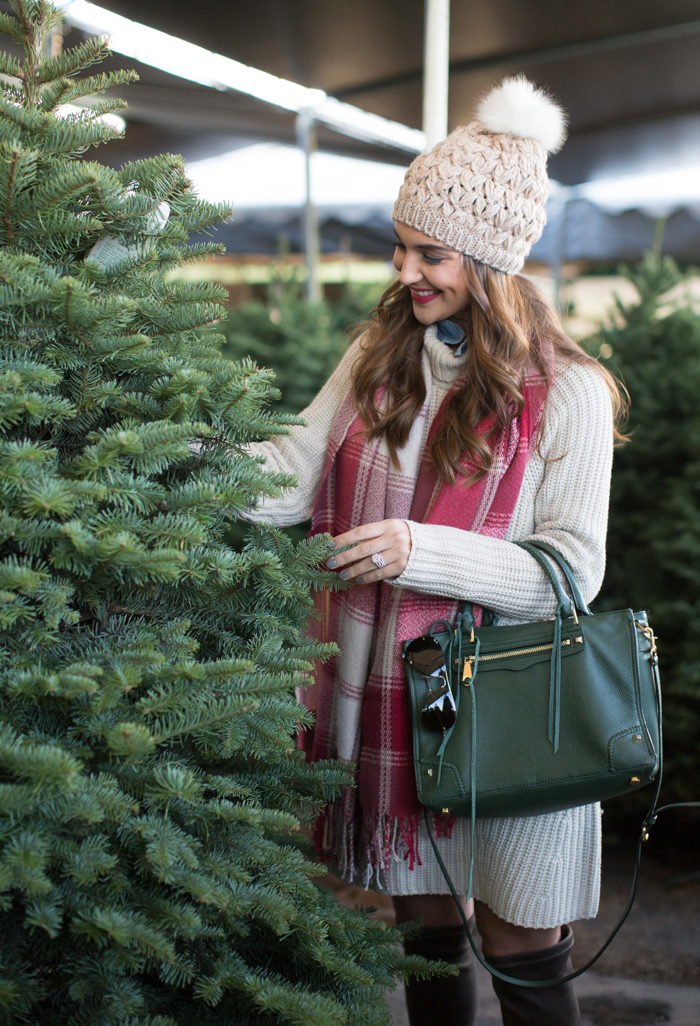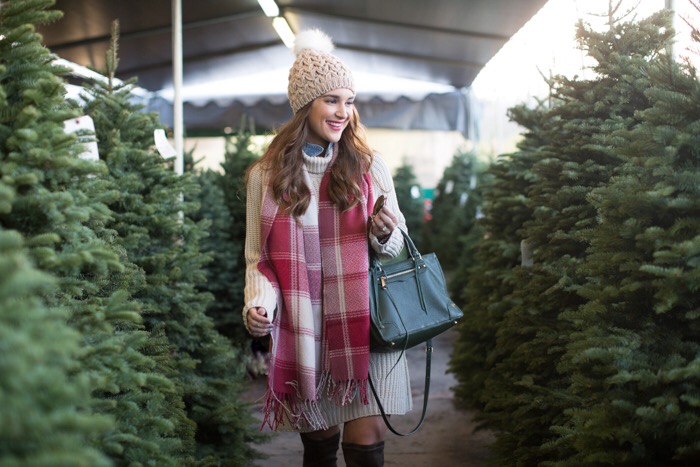 photos by Taylor Cole Photo taken at Tanaka Farms

turtleneck dress, also love this sweater dress and this one | chambray shirt | scarf | boots – Joie, love these and these | bag | beanie comes in 6 colors and is $28! | lipstick in Bad Blood | sunnies
What do you usually wear on Christmas Eve? Do you go formal or casual? Have you checked out the adorable holiday selection at Nordstrom? Or do you use it as a reason to put on your Christmas jammies by 8PM because I 100% support that.  Thanks so much for reading! XO –
Sponsored by Nordstrom.