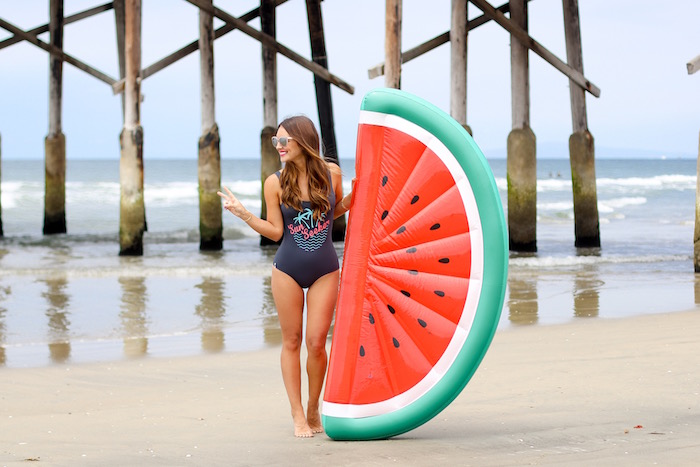 Giant watermelon slice in the hooouuuuusseee! Lately Christian and I have made it a habit to try to make it to the beach on Sundays, and this past Sunday we definitely called some attention to ourselves as we walked to the beach with a giant watermelon pool float ("whoa – look at that huge piece of watermelon!").  God bless dearest Christian, he's such a good sport!  I look forward to floating on this adorable melon all summer long.
But let's talk about this ModCloth swimsuit, shall we? I've been all about the one-piece this year. I am a huge Pilates-lover, but all my favorite studios are in Costa Mesa and Newport where I used to work.  Now that I'm working from home, it's a little too far to go (mostly because of traffic) just to exercise.  I can't seem to find a studio I love here in Orange SO that means the majority of my exercise this year has been walking Bailey while listening to podcasts.
Thanks to this year's wave of adorable one-pieces, I can feel confident and stylish in something that fits my lifestyle while still being super fun.  Shopping for a swimsuit isn't easy, but when you have a versatile selection of styles, it makes a huge difference, and ModCloth has you covered!  I love how many unique styles and patterns they have, not to mention their size charts offer something for nearly everyone (insert praise hands).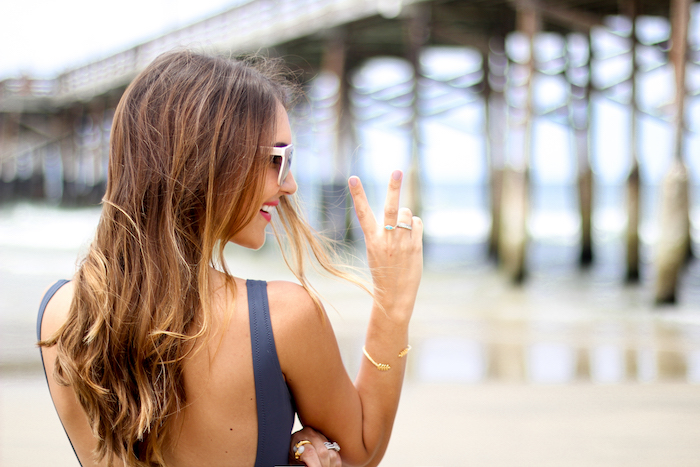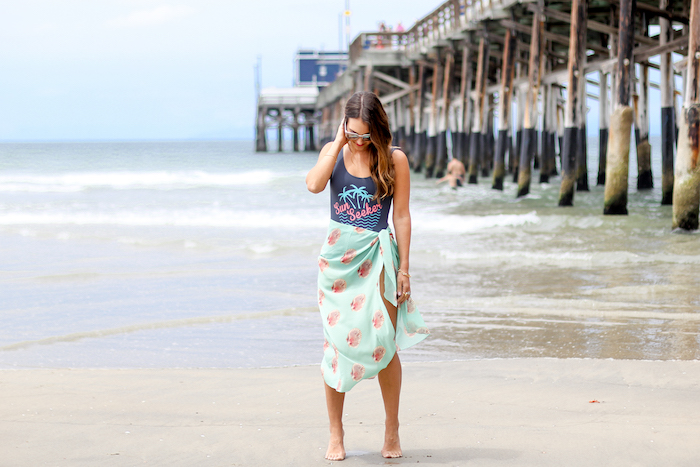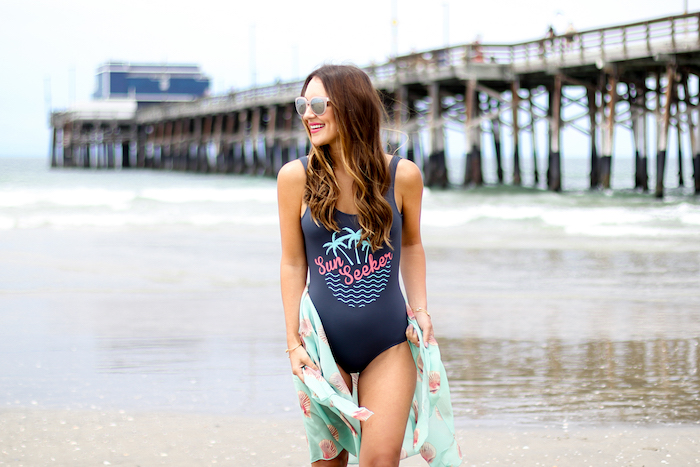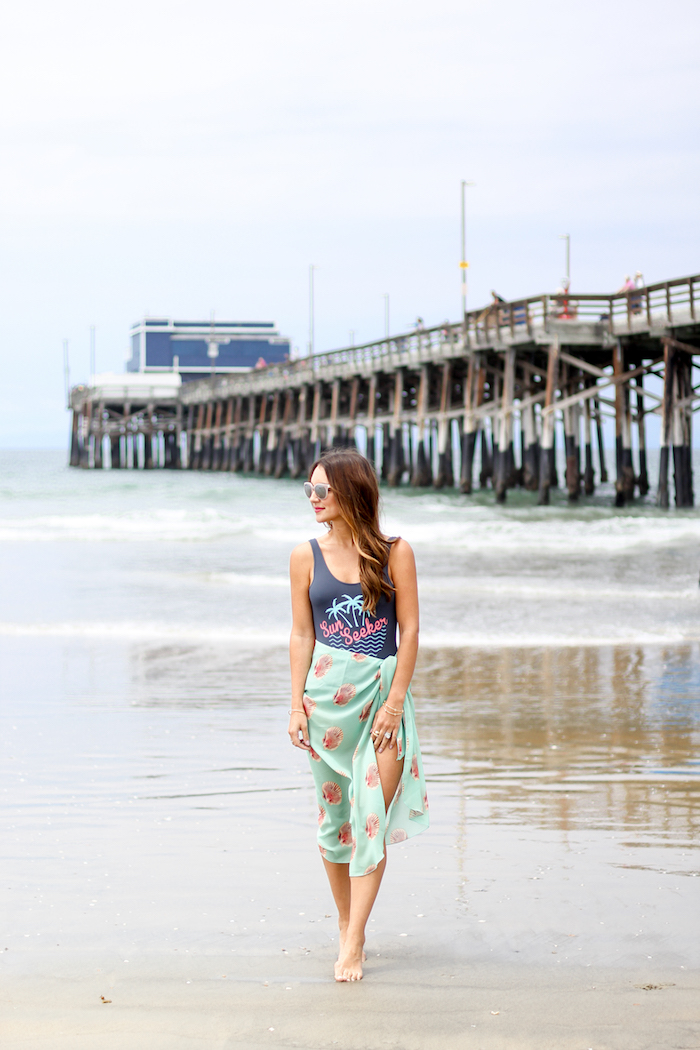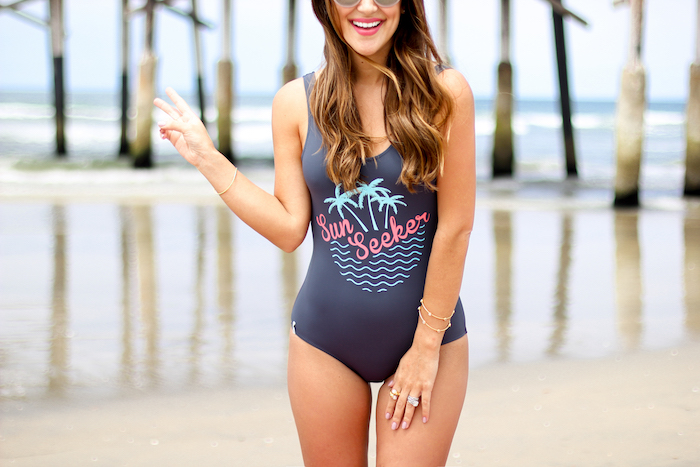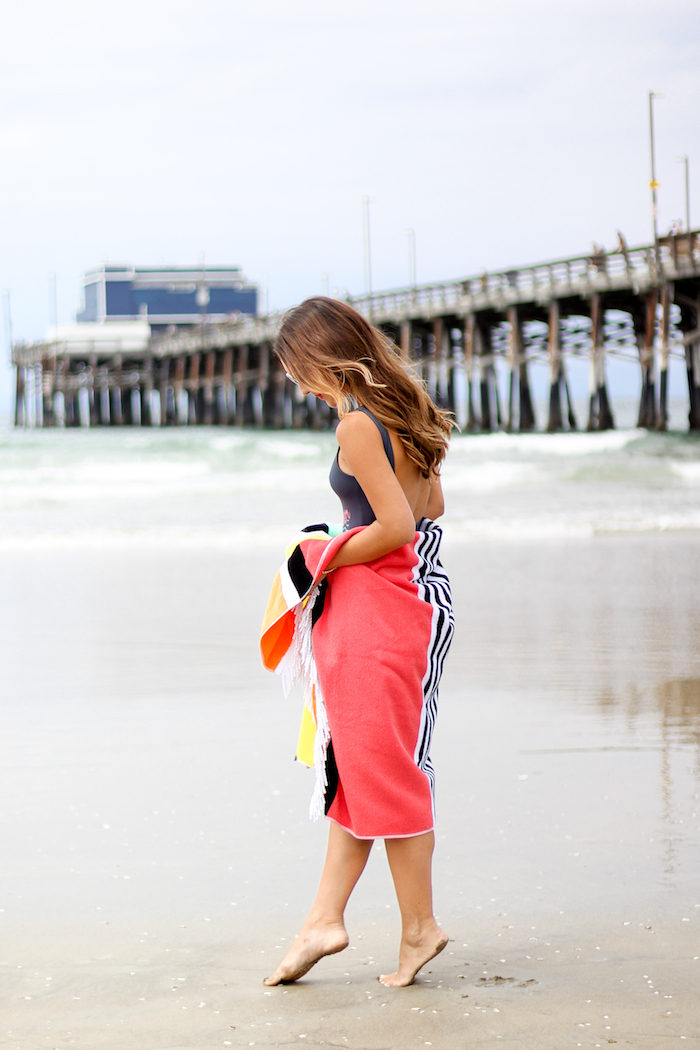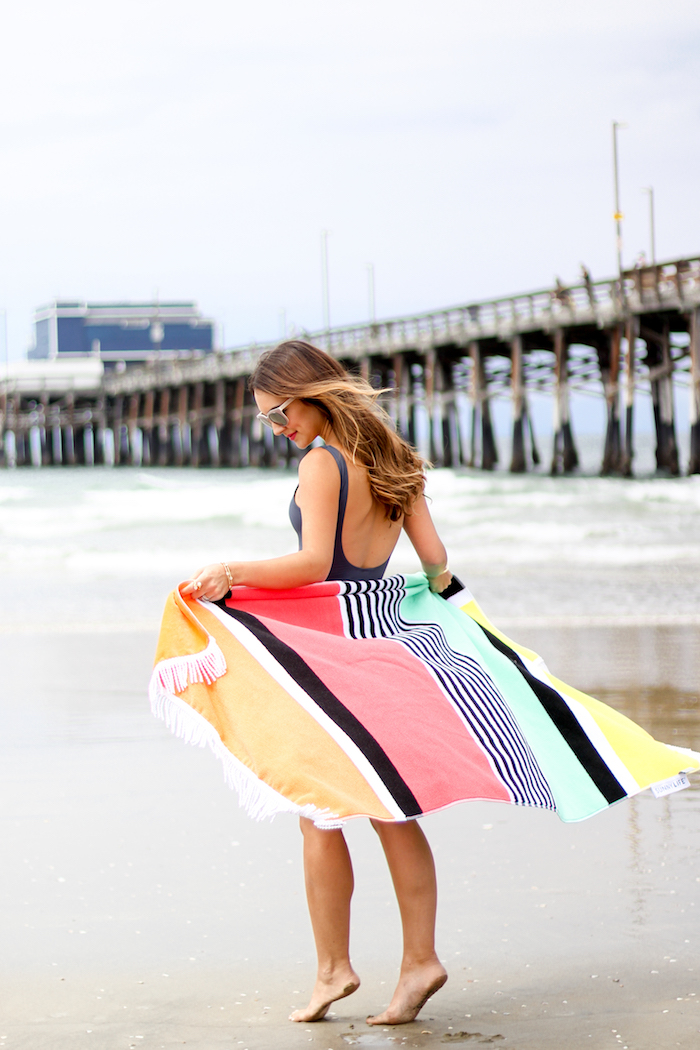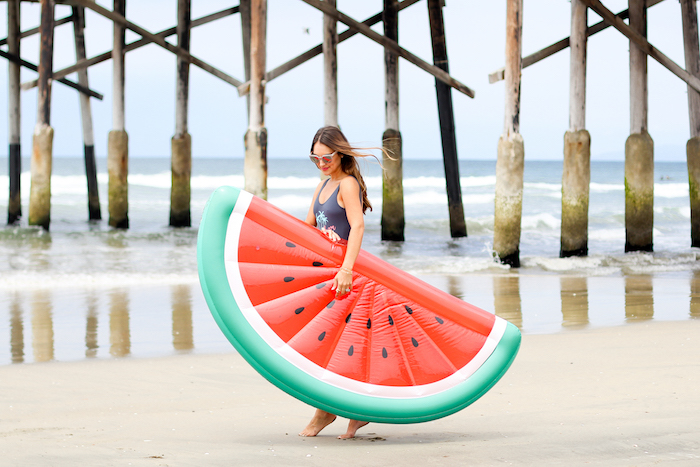 swimsuit (true to size), really love this one, this one and this one, watermelon float – so many cute summer accessories here, seashell coverup (40% off!), towel, love this one and this one – c/o ModCloth
So who else is addicted to the lifeguard-style swimsuit? I now want one in every color. This is not a drill. Thank you guys so much for reading! XO –
Brought to you by ShopStyle and ModCloth