I knew this look had to be a part of the #CBLxML collection because if this doesn't remind you of a Carrie Bradshaw outfit, I don't know what does.  I was having a Carrie moment as soon as I slipped on the skirt for the first time, and I'm already thinking of all the other ways I'd like to style it!
What's great about a skirt like this is that it really can be worn year-round. You could pair this with pumps and a black turtleneck or a casual tucked in or knotted tee.  Anything fitted on the top to balance out the fluff and you're set.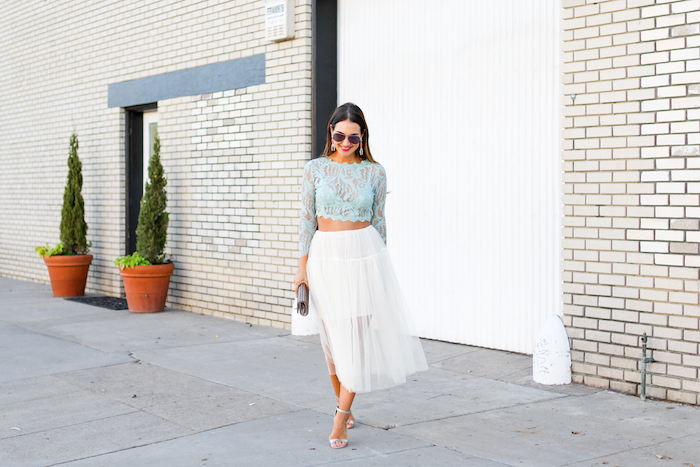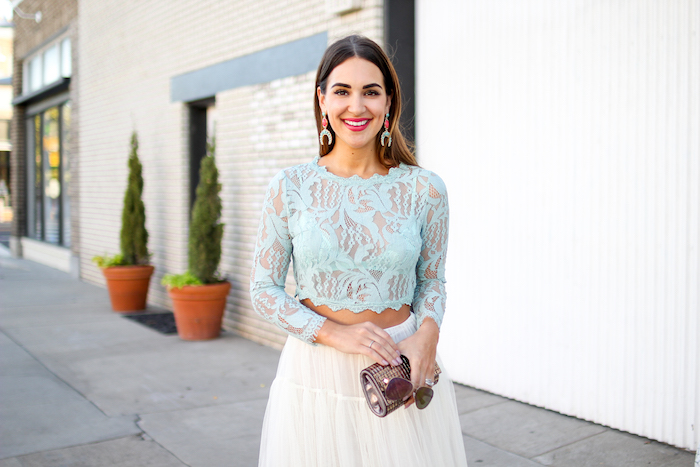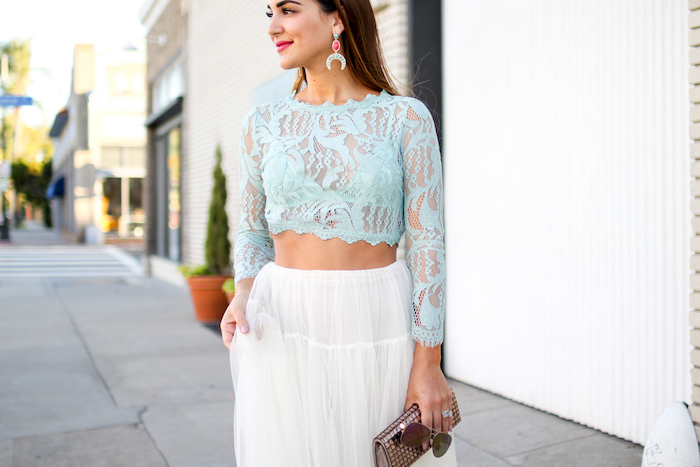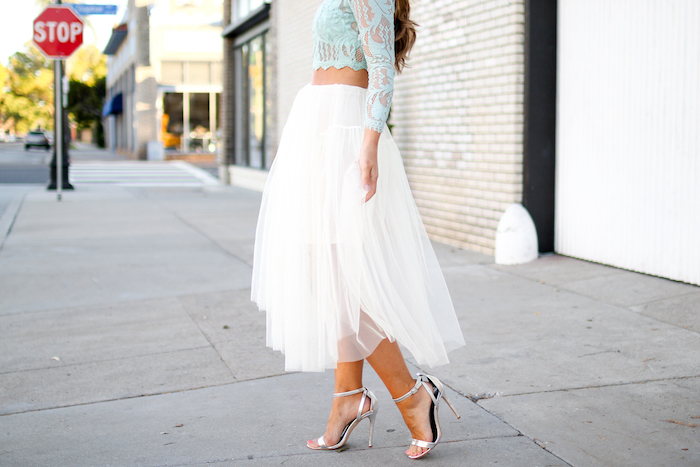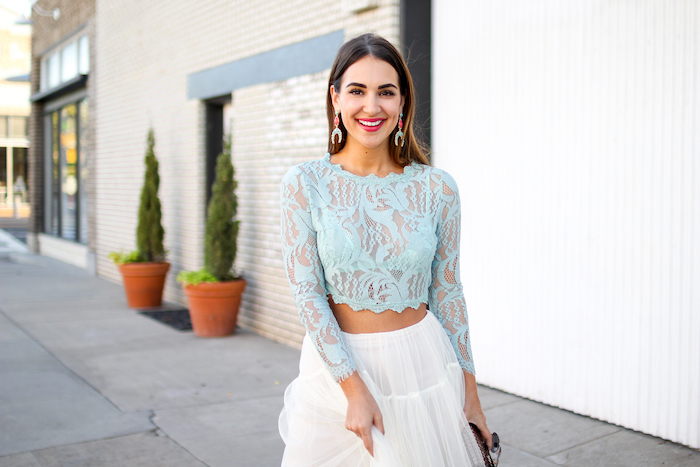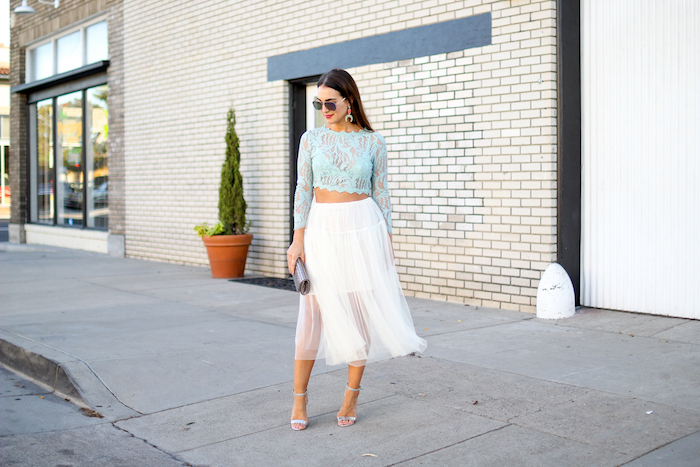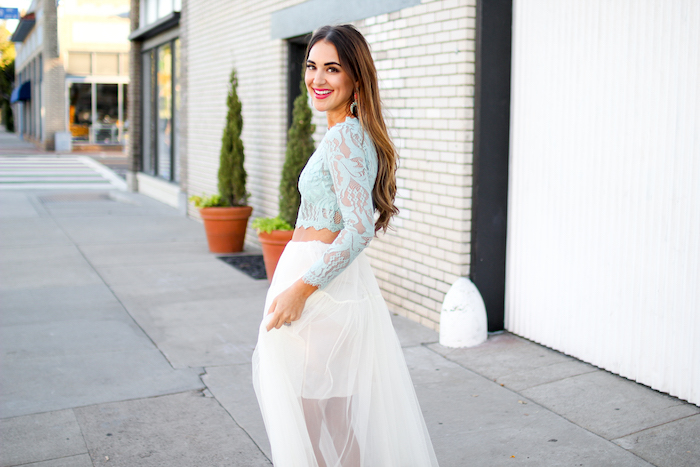 skirt & top, a part of the curated CBL collection for Morning Lavender – I sized down in the skirt, top runs TTS | bralette | similar clutch here and here | sunglasses | similar heels | earrings – I think these look so luxe and they are only $34! | Khaleesi hair extensions via Bellami, get $5 off your set with code Kathleen5
Is there a piece in your closet that gives you a Carrie Bradshaw moment? I'd love to hear about it!
Thanks so much for reading – XO –