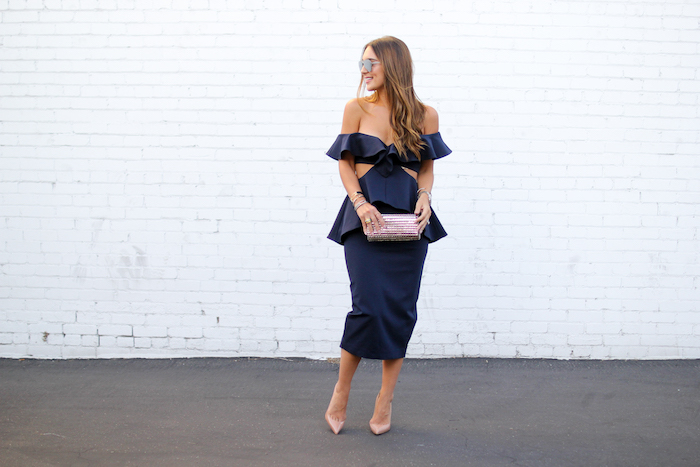 A unique question I actually get pretty often is, "how do you know what your style is?"  While it's a loaded question, it's actually a really good one to think about.  When I am bored, I will literally go through my closet and mix and match new pieces, finding ways to extend the versatility of my wardrobe. Obviously, I recognize most women are not this way!
My sister and I had a long conversation several months ago about her wardrobe, and she basically said she wanted to look put-together, not necessarily stand out for her clothing but not have to "think" about putting together outfits. So I asked her:
1. Who is your celebrity style crush?
She hadn't really thought about it, but I asked her to think of who she thought always looked polished with just enough style.  Together, we came up with Jennifer Aniston! She always looks great, but sticks to solid colors and neutrals – maximizing her closet and making what appears to be an entire wardrobe of easily mix and matched pieces.
When you're cleaning out your closet and get to a piece that you're not sure if you should keep or not, think, "would ____ wear this?"
2.  What words do you think best describe your (aspirational) style?
In this case (for Jen Aniston), I would say classic, tailored and neutral.  Remember these words when you're putting together an outfit.
3.  Organize your closet by color, and take note of what you have too much of.
For me, this is white shirts and navy/white stripes. It's because I love wearing these pieces, but I try to remember this takes up the majority of my closet when I see these pieces in my shopping cart!
4.  Know your body.
I have a (relatively) slender torso, so I know that I usually look and feel most like myself if I'm wearing something that accentuates it.  For example – I'm better off wearing this dress rather than a miniskirt and loose sweater that hides my waist.  If you've got great legs, own 'em! If you have toned arms, show them off! Know your strengths and confidently play them up.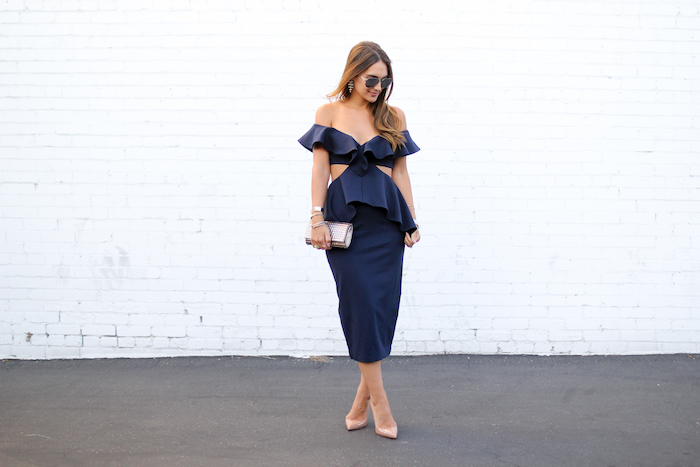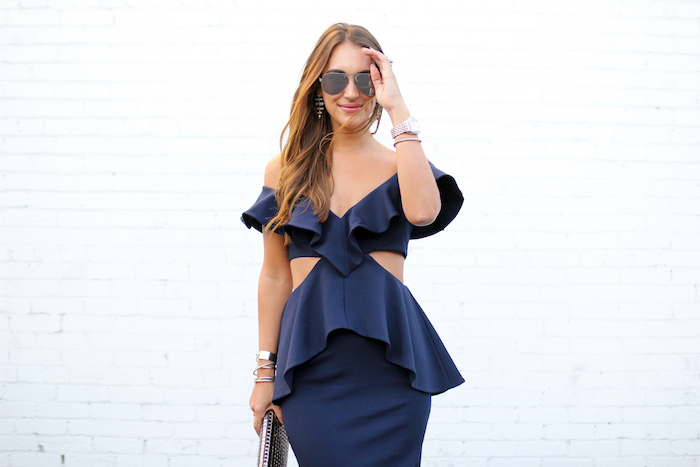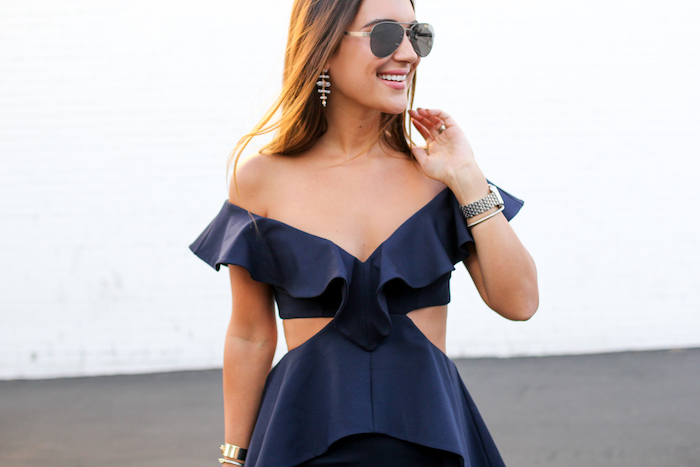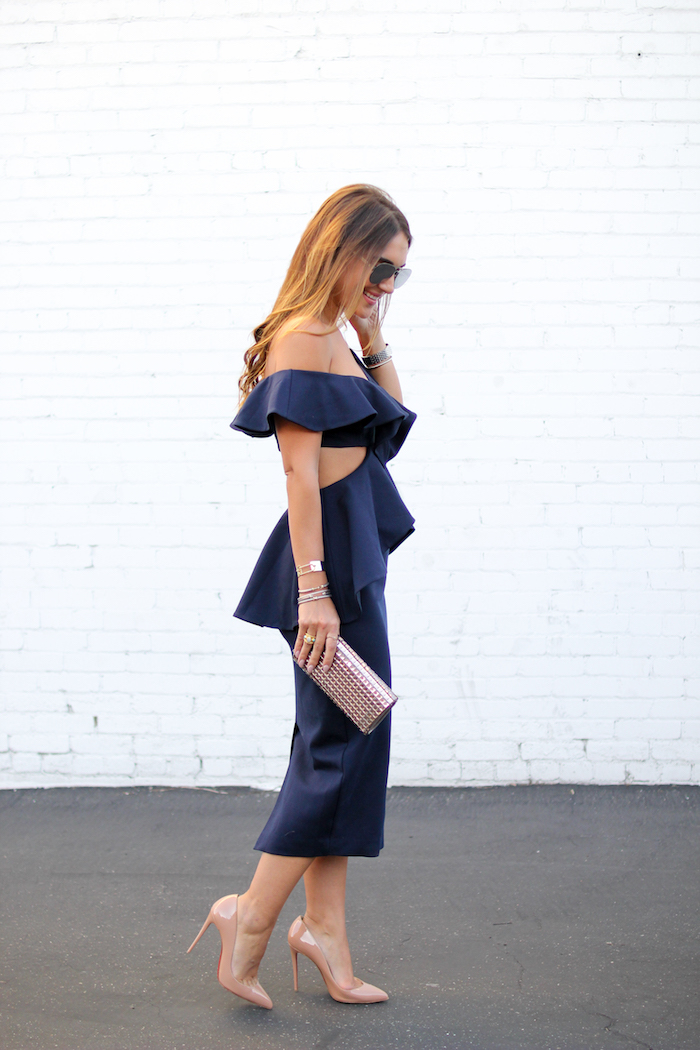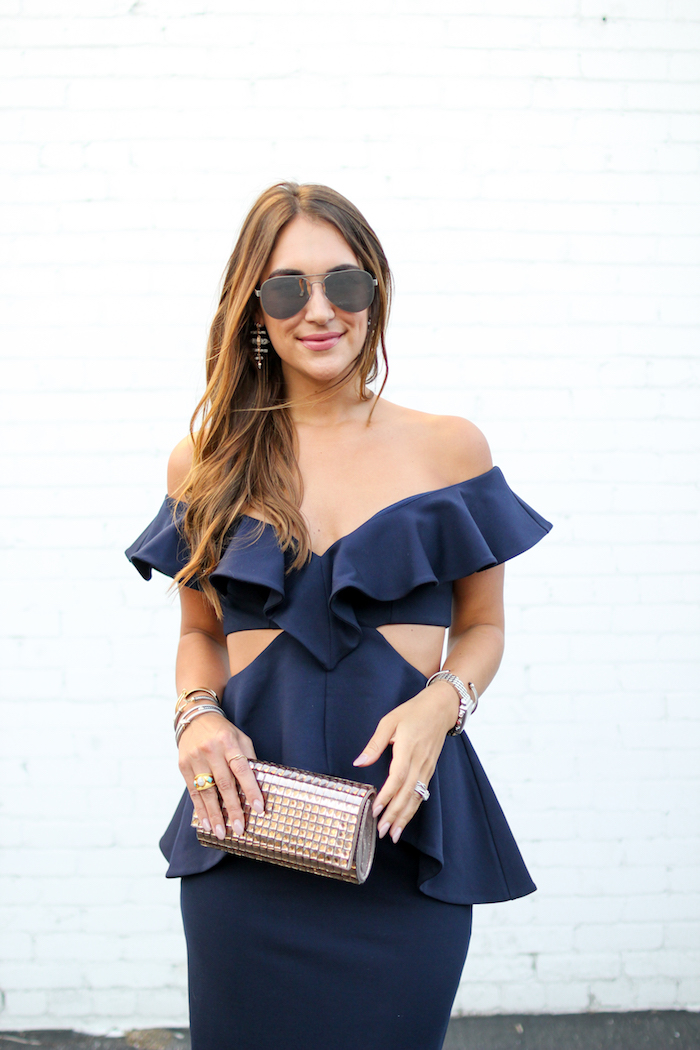 dress c/o | heels, similar style for less here | clutch – TJ Maxx, similar clutch here, here and here | earrings, have and love this matching cuff too! | gold cuff bracelet | watch | cable bracelet 1, 2, 3, 4 | sunglasses
Do you have any tips I missed? I'd love to hear! Let me know if there are any other topics like this you'd like me to share. Appreciate you guys reading! XO –