I had never seen the "maxi jumpsuit" until a few months ago, and I thought it was the most brilliant combination I'd ever seen! It reminded me of elementary school when my friends and I would all wear shorts under our uniform skirts so we wouldn't be restricted in dodgeball – true story.
To have the flow and femininity of the maxi skirt but with the comfort and flexibility of the shorts. What's not to love?  So I was so excited to include this piece with the CBL collection for Morning Lavender, but of course it has already sold out for the second time.  BOO! But if you're loving this trend, there's another amazing maxi jumpsuit in the collection (I wore it here) that is still available.
And don't mind the bruises on my shins… I'm always collecting bruises and not knowing where they come from. It just shows how ever graceful I am!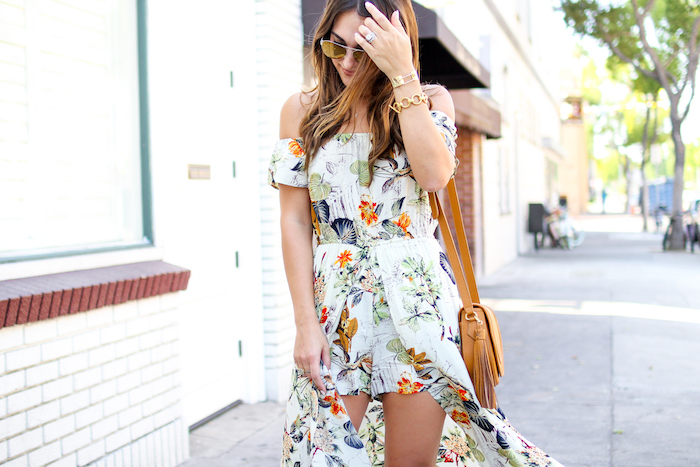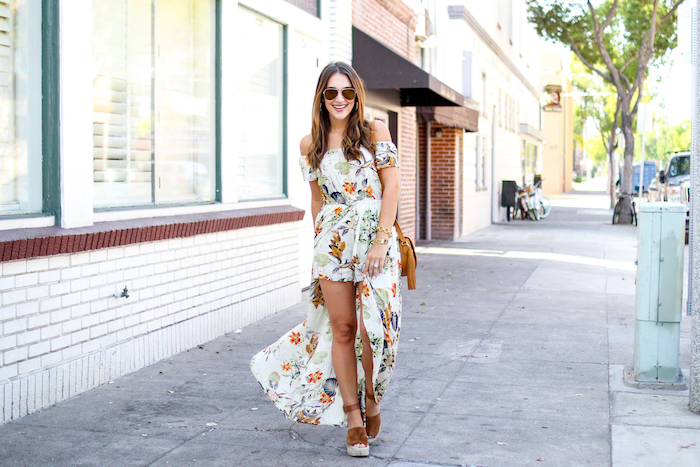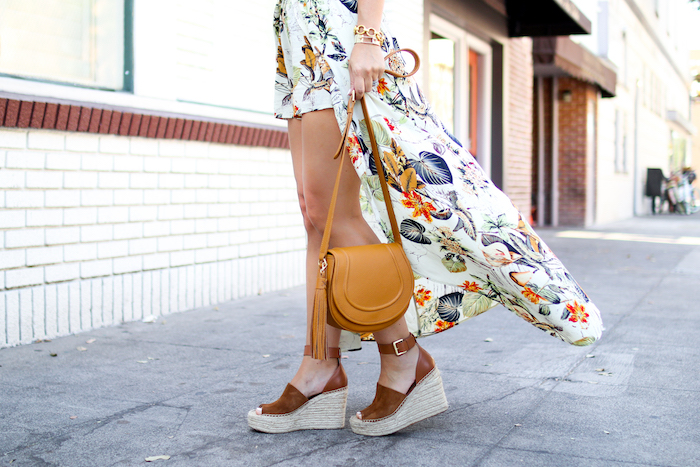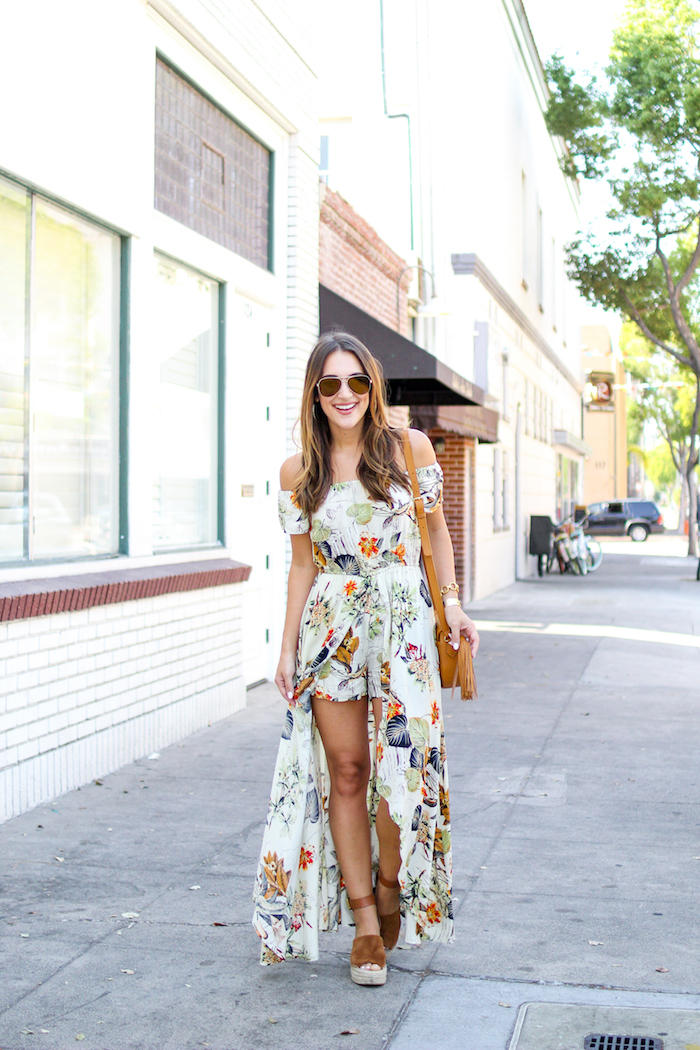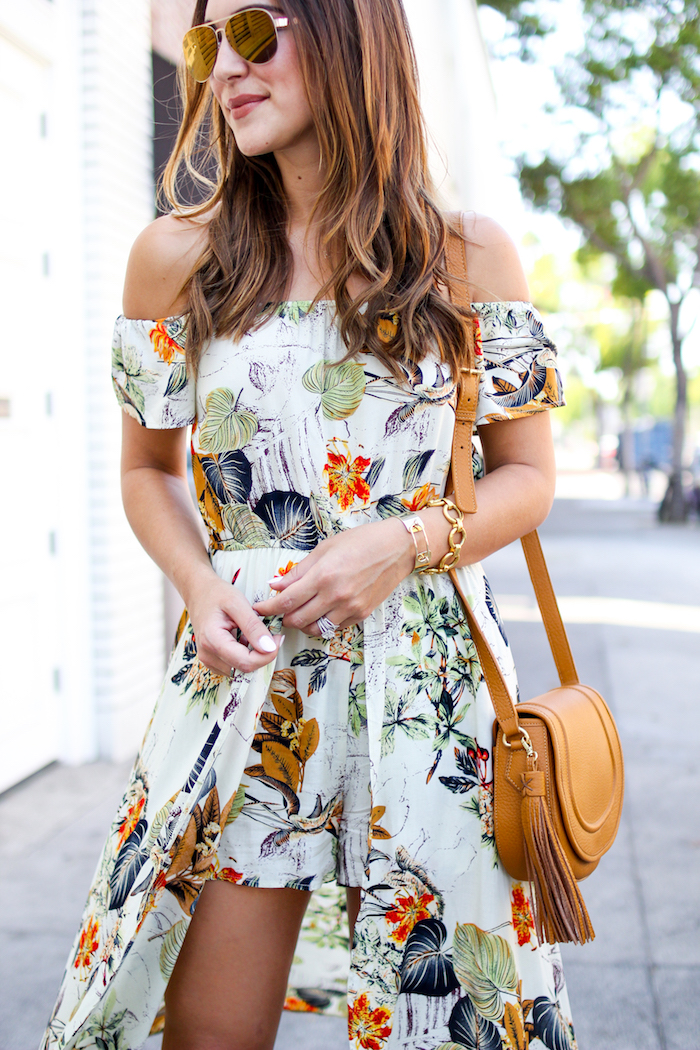 maxi jumpsuit – sold out (again), similar style here and similar print here | wedges available here and here, also love these | bag – 20% off with code HAUTE20 | sunglasses | chainlink bracelet | gold cuff | gold hoop earrings
Thank you so much for reading! XO –