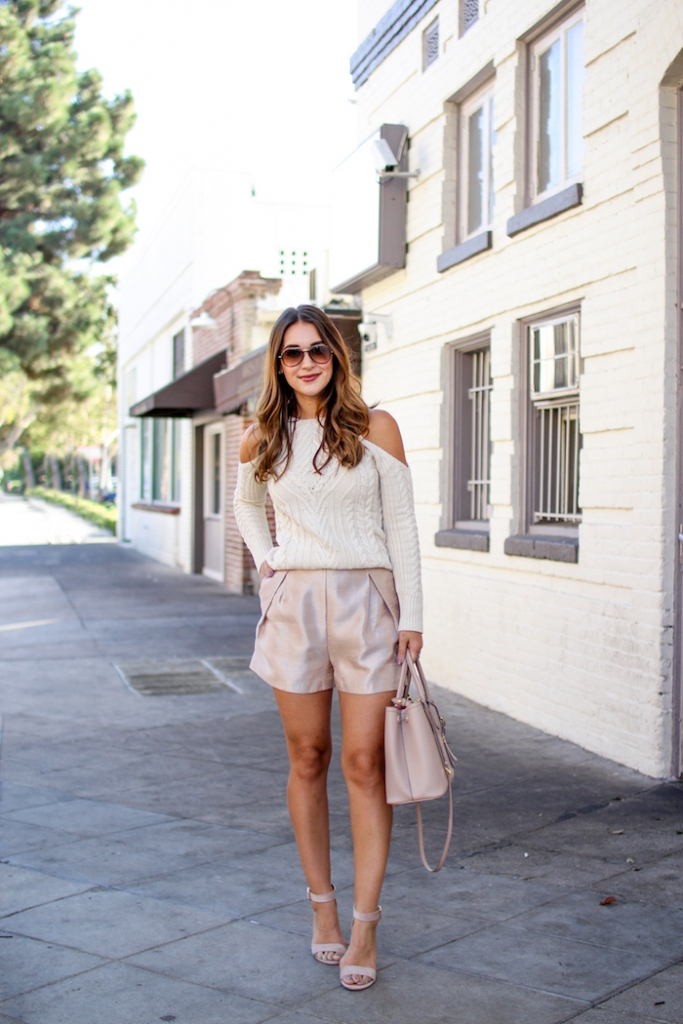 All dressed up and nowhere to go?
Not so fast.
Sometimes we see pieces we love and think, "but where would I wear that?"  That's what I love about not only this look, but also the LC Lauren Conrad Runway Collection.  It combines luxe sophistication, a little bit of edge, and everyday textures to create looks that you can wear to a date night with your guy, movies with the girls or even to work.
When I lived in Mississippi, there was a Kohl's not far from work and I would pick up pieces from the Lauren Conrad collection for the office all the time. I love all the soft pastels and florals – five years later, I'm still loving this collection.
Getting dressed has always been fun for me – I love playing in my closet and trying new things. There's no reason it shouldn't be that way for everyone! Take a versatile sweater like this one, and add some fun with these raw silk shorts or this slinky, feminine skirt. Try combining some of your closet staples with a more fun, eye-catching piece.  AND if you remember the advice from my tv host girlfriend Emily Loftiss here, wearing a statement piece is a great conversation starter (and memorable for those who meet you).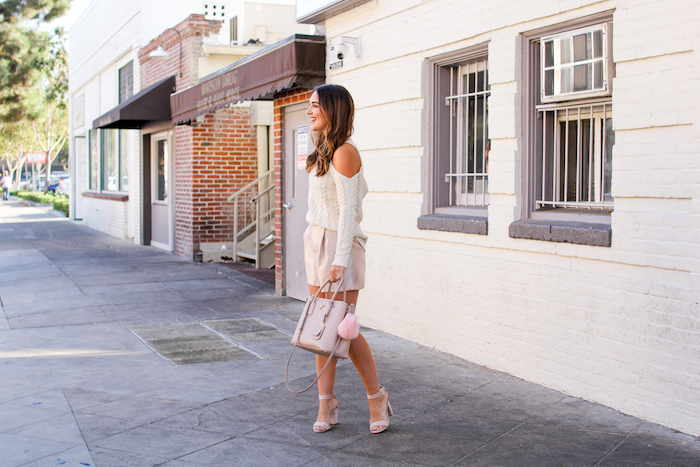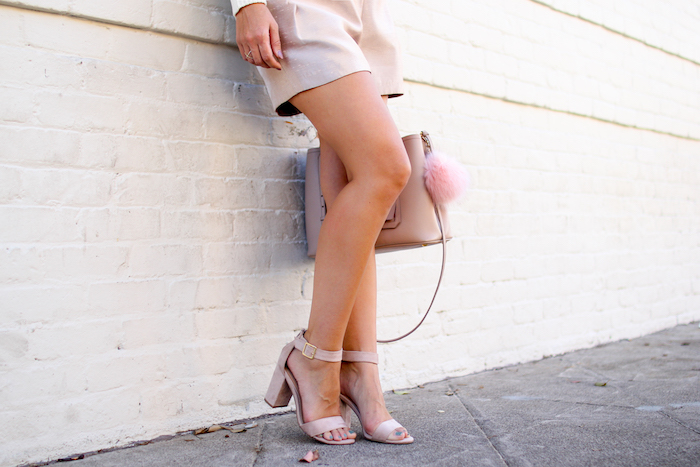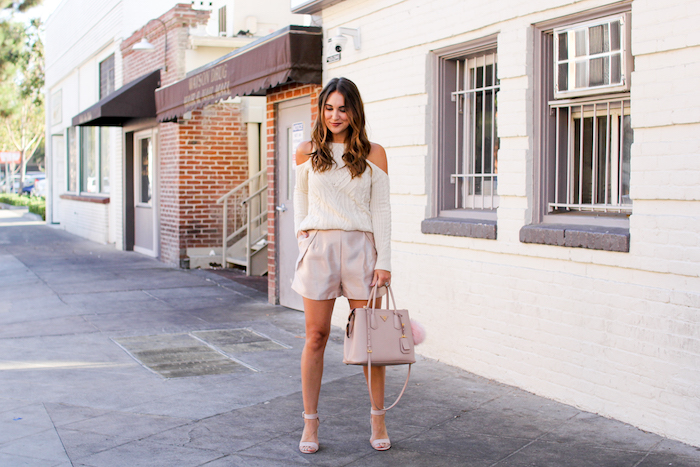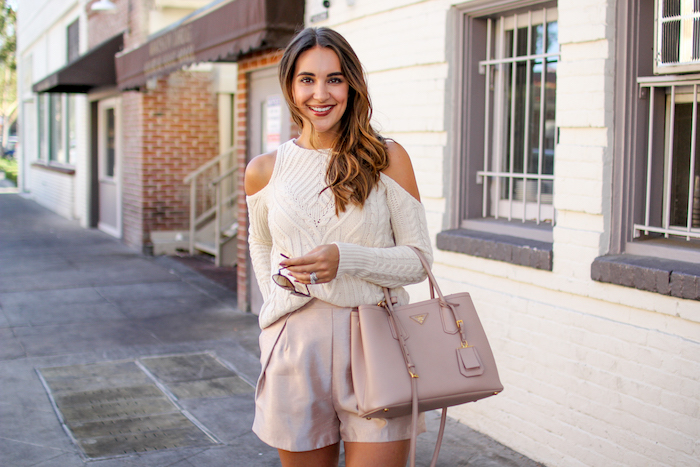 sweater c/o, also love this one | shorts c/o, romper version here, also got and love this skirt | heels | bag | sunglasses
A few promo codes going on right now at Kohl's…
9/15 – 9/25 – $10 off select women's fall styles $50 or more with code RUNWAY
9/15-9/25 – 15% off with code SEPTFALL15
9/15-9/25 – 20% off $100 with code SEPTFALL20
PS – the RUNWAY promo code is stackable with SEPTFALL15 and SEPTFALL20!
Thanks so much for reading! XO –
Brought to you by Kohl's