Sometimes there are outfits in your closet that you seriously cannot wait to wear. That's how I felt when I snagged this look at Nordstrom last week! Now that I'm back from traveling for quite a while, I wanted to pick up some new cozy fall pieces for November and December. I had my eye on this scarf, but I was hoping to find a few more clutch pieces.
Lo and behold, when I saw this turtleneck (in four colors, what whaaatttt), I was 100% sure it would be "in the basket." I sized down one size, and it's still super roomy and cozy – perfect for a day of Halloween candy-eating (I look down and suddenly it took my four mini kit kats to write this blog post, #noshame) or even Thanksgiving weekend!
I layered it over a striped collared shirt, and I think this might be my favorite outfit I've worn in quite a while. While I was at Nordstrom stocking up on fall staples, I had to snag this sweater too. Those sleeves. So good!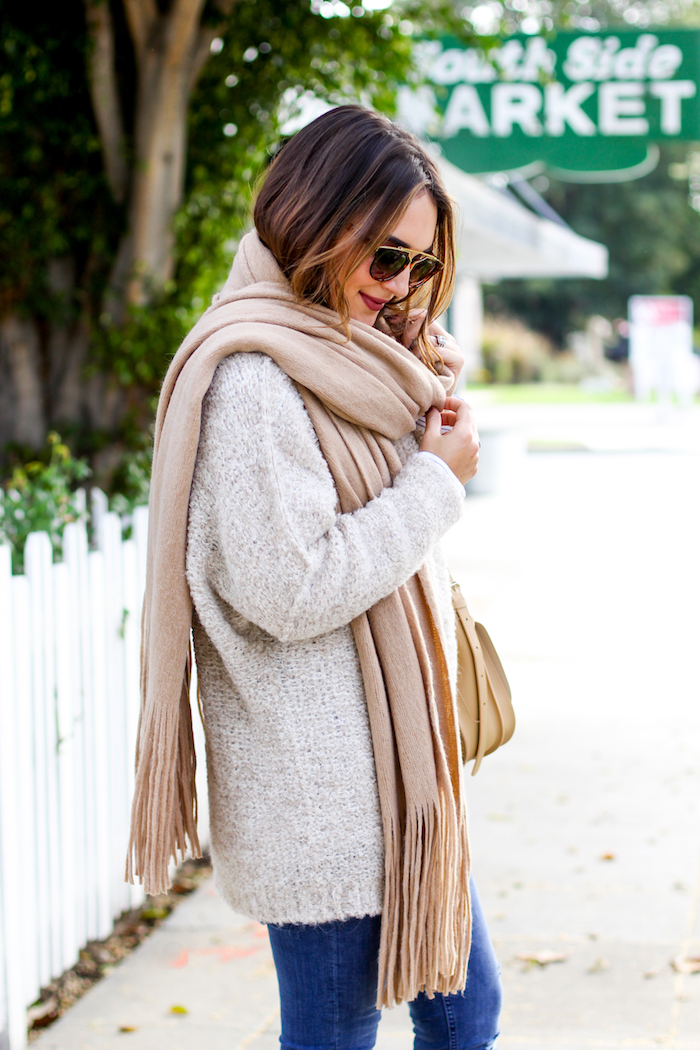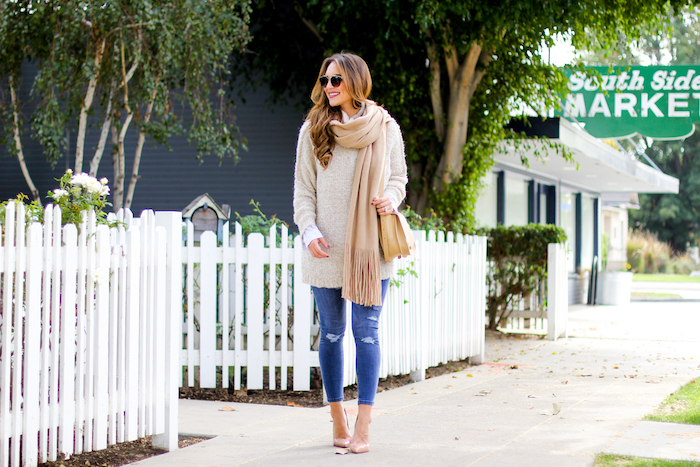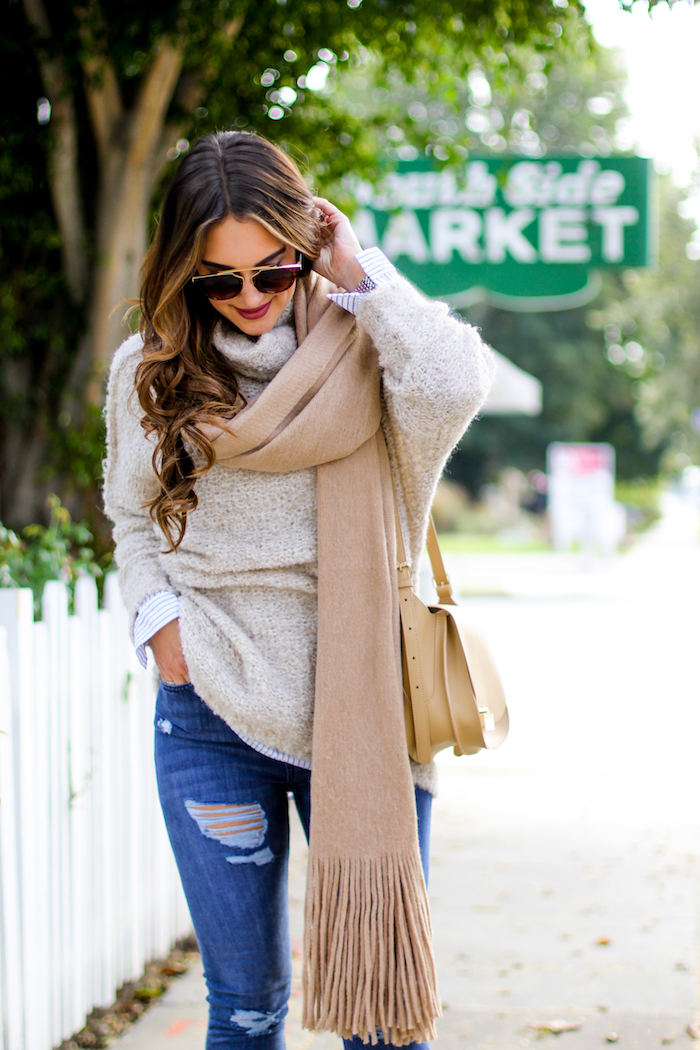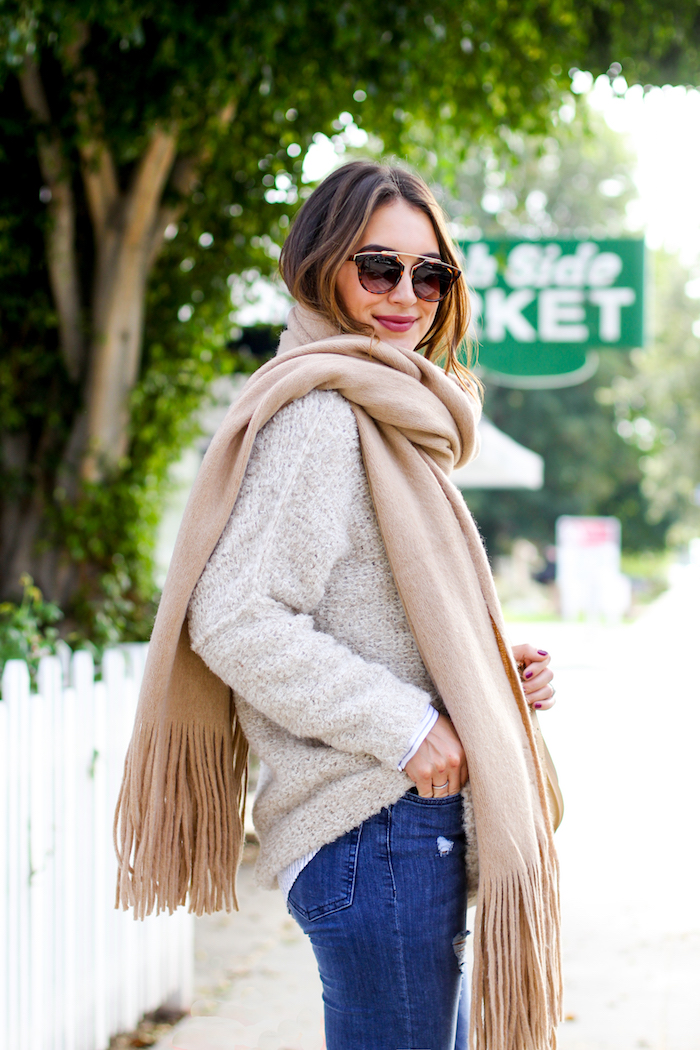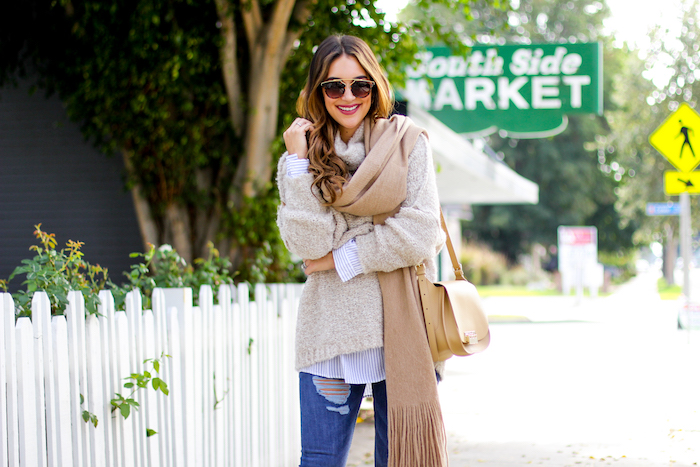 sweater – comes in 4 colors (I'd recommend sizing down), also bought and love this one | scarf – comes in 3 colors! | denim – these are the Jamie high waisted ankle grazer jeans. I got them in this color and black in-store! The most similar ones I see online are here and here, but look in your local store! | heels, similar look for less here and here | sunglasses – only $12 | bag, also love this one | similar shirt here, here and here | lipstick in Safe Word Matte (loooooove this new lip collection)
Thanks so much for reading! And if you've picked up some sweater perfection this fall… you need to tell me about it. Seriously! XO –
And PS – Happy Halloweeeeeennn! If you guys have little ones, I hope they have some great costumes! I have 9 nieces/nephews under 9 and so far my favorite costume I've heard about is my three year-old nephew Wilson as a dinasaur. He has the "raaawwwrrr" down with it!
Brought to you by Nordstrom