– keeping my pumpkins around through Thanksgiving –
– a box of goodies from dermalogica, which is extra fun because I've been using this brand since high school –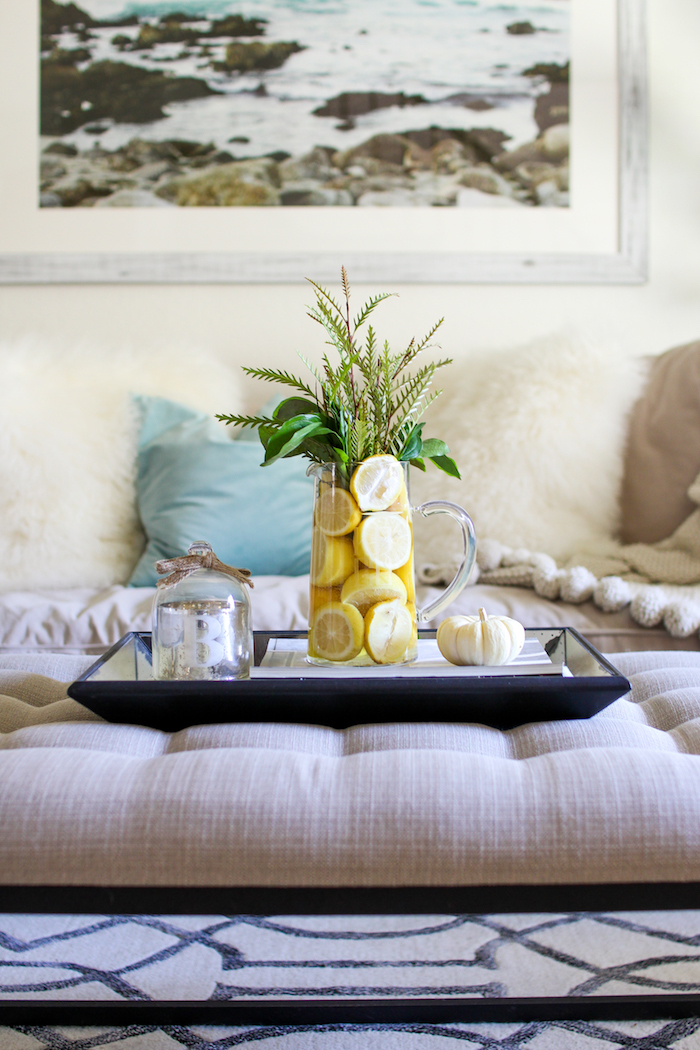 – using lemons to jazz up a pitcher vase –
– a fridge stocked with suja Juice – the Probiotic & Greens is my favorite! –
– a new addition that I can't wait to hang, this pretty mirror! –
Happy Friday guys! After having several peaceful weekends at home, Christian and I are excited for a little staycation in Laguna this weekend to celebrate our four year anniversary (thank you for all of yesterday's sweet words!). This is Christian's first time to not be on call in almost three weeks… so I think he's looking forward to it most of all!
I do have a favor to ask from you. Some of you have kindly shared that while you were subscribed to CBL via email, you weren't receiving the posts to your inbox. The tech team I work with was able to look into it, and people were receiving emails again but then some said that the photos wouldn't show up. They show up for me, BUT I wanted to ask for your help! IF you're signed up to receive emails and they are displaying oddly, could you please screenshot what it looks like for you and email it to me at kathleen@carriebradshawlied.com? I know this sounds kind of bizarre, but we've been trying to look into it, and without knowing what exactly it looks like, it's hard to solve!
The beauty giveaway winner is announced in the original post! MORE fun giveaways to come!
Thank you thank you thank you always for your help and support.  I hope y'all have a beautiful weekend!  XO –