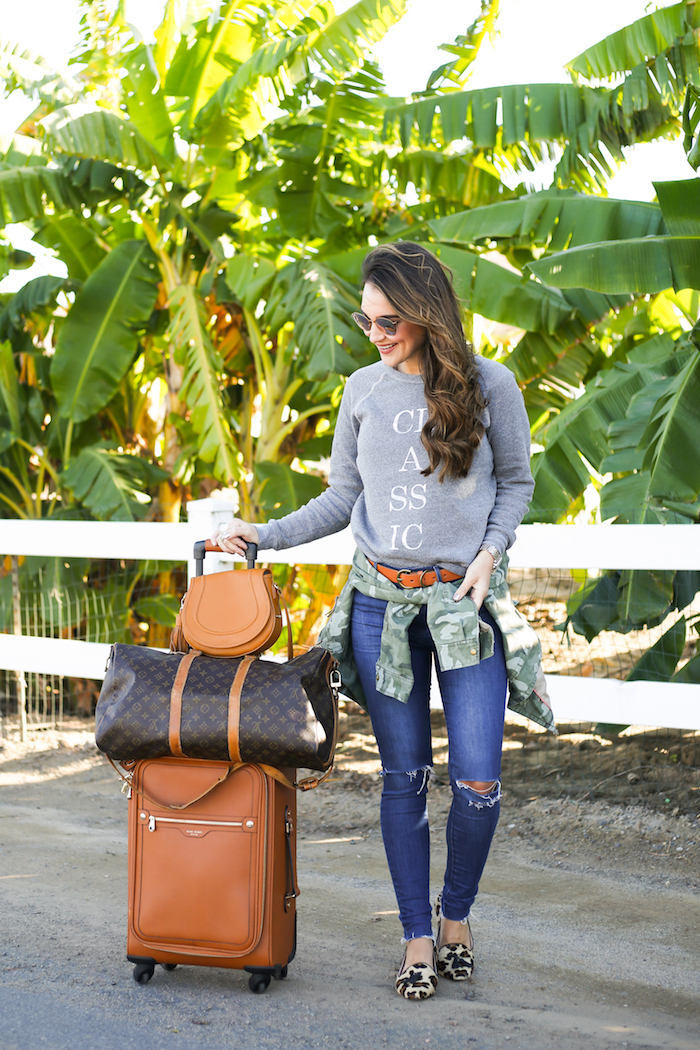 This time of year is definitely a busy travel time for many, and while I can't make it back to the South for the holidays, I'll be traveling with Christian and my brother's family for our own white Christmas adventure! We've had fun creating our own little traditions during these residency years, and this year I'll be packing for a long weekend in the mountains.
I shared this pre-owned Louis Vuitton Keepall  from The Lady Bag in Friday's blog post here, but these kinds of trips are exactly what I love this bag for. When I'm packing, I like to put all my clothing in a rolling suitcase and reserve a duffel for my makeup, toiletries, hair tools, laptop, mophie, etc.  When I need some hand lotion, a hair tie or lip gloss, I hate having to go to the trouble of opening my rolling suitcase and dig through everything. This vintage bag is such a timeless travel accessory – I know I will be using it forever!
My 5 best travel tips for the holidays –
Wear your heaviest layers to save room (and luggage weight). I love a jacket around the waist! And try to weigh your bag at home if you can remember. I will step on the scale myself, then carry the bag and step back on the scale to subtract the difference. I hate feeling rushed moving things around at the counter.
Bring an empty water bottle.  You can't get through the security with water, but they don't care if the bottle is empty! Then you can fill it all day to keep with you instead of rushing around trying to purchase another bottle.
Pack one day ahead.  When I have layovers and winter weather conditions ahead of me, often it pays off to pack some pj's and the next day's outfit in your carry-on. I've spent the night in quite a few hotels c/o airlines after flight cancellations. No fun!
Cell phone battery pack. I have this one and it charges over 4 batteries worth. A life saver!
Ditch the wallet and bring a small coin purse.  You don't need that extra weight in your purse and even worse – if it got stolen what a nightmare! Pack the few cards you need, cash and coins and #liveyourlife.
You can find more of my travel recommendations here!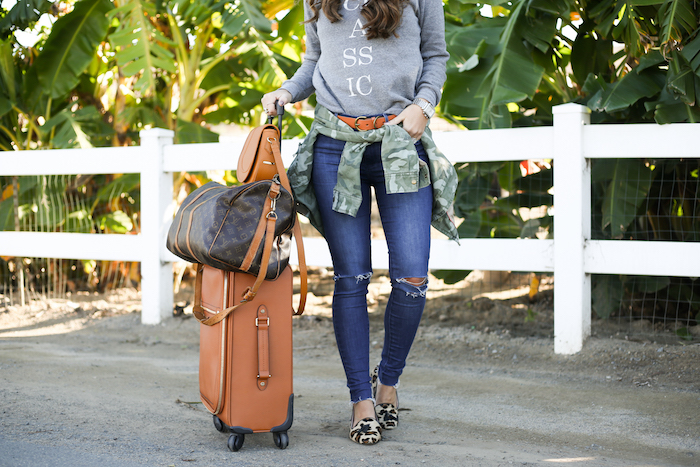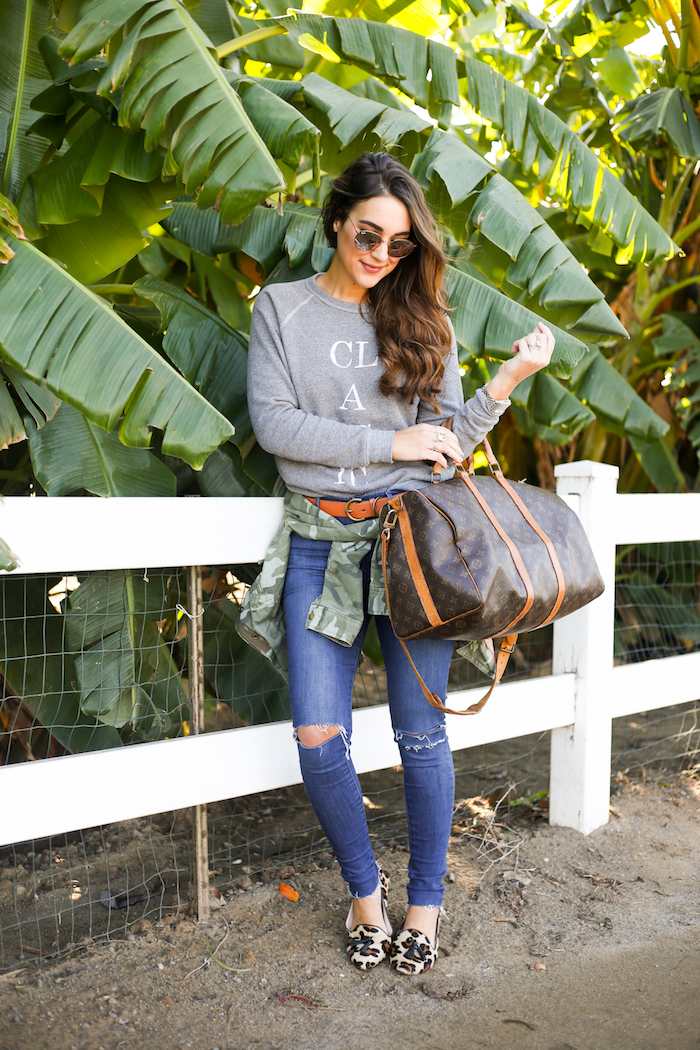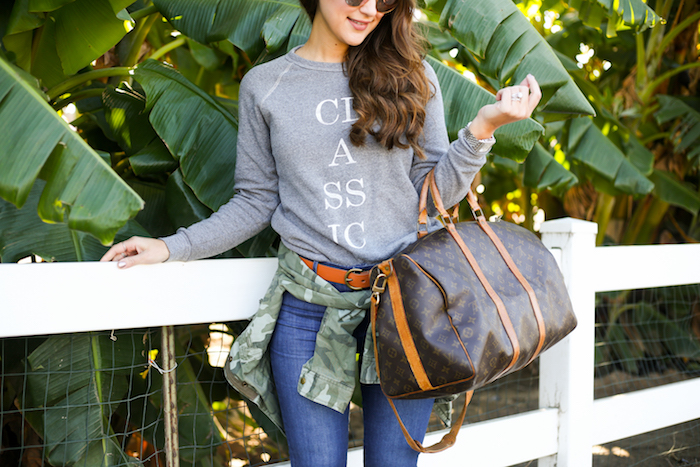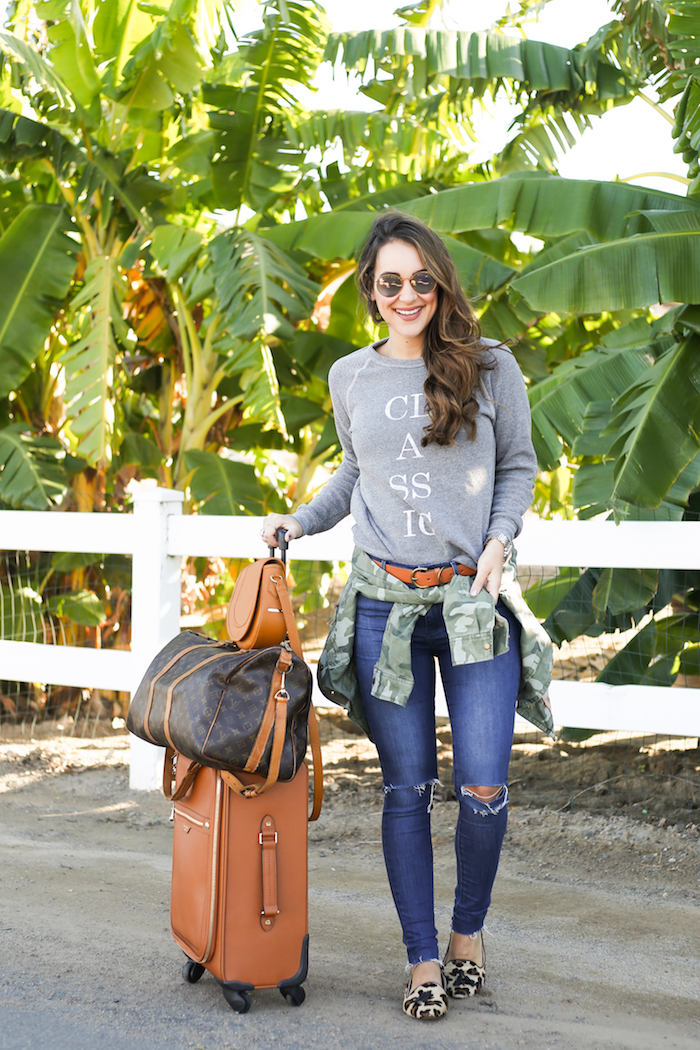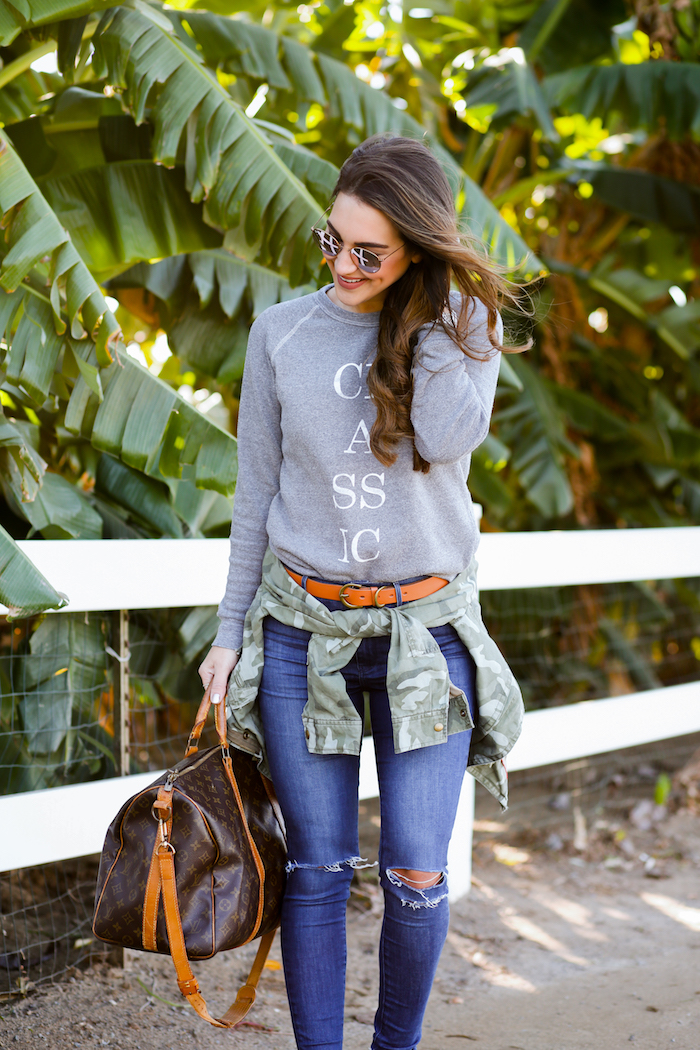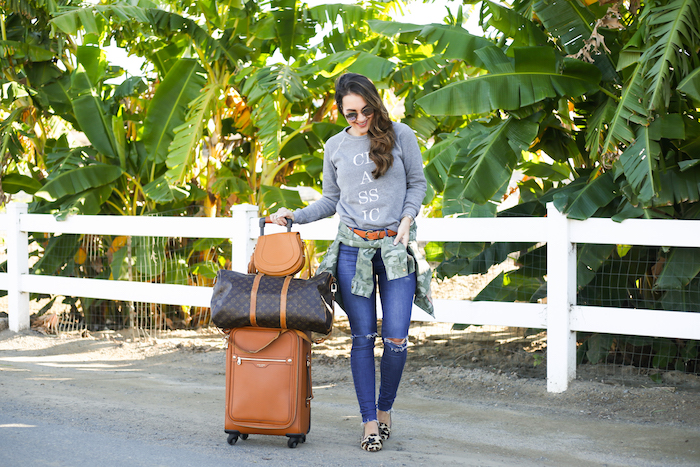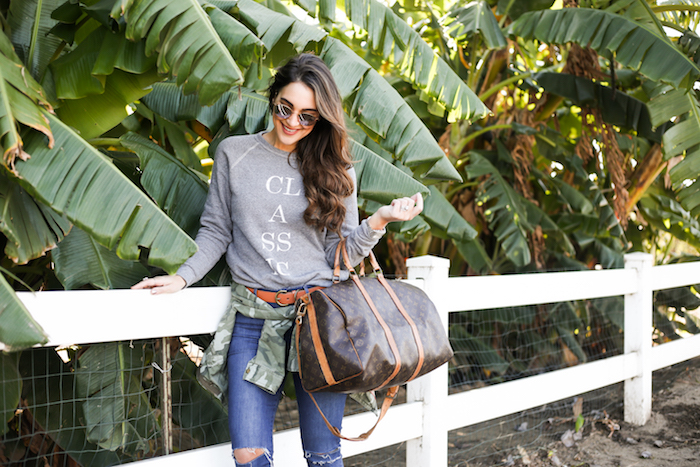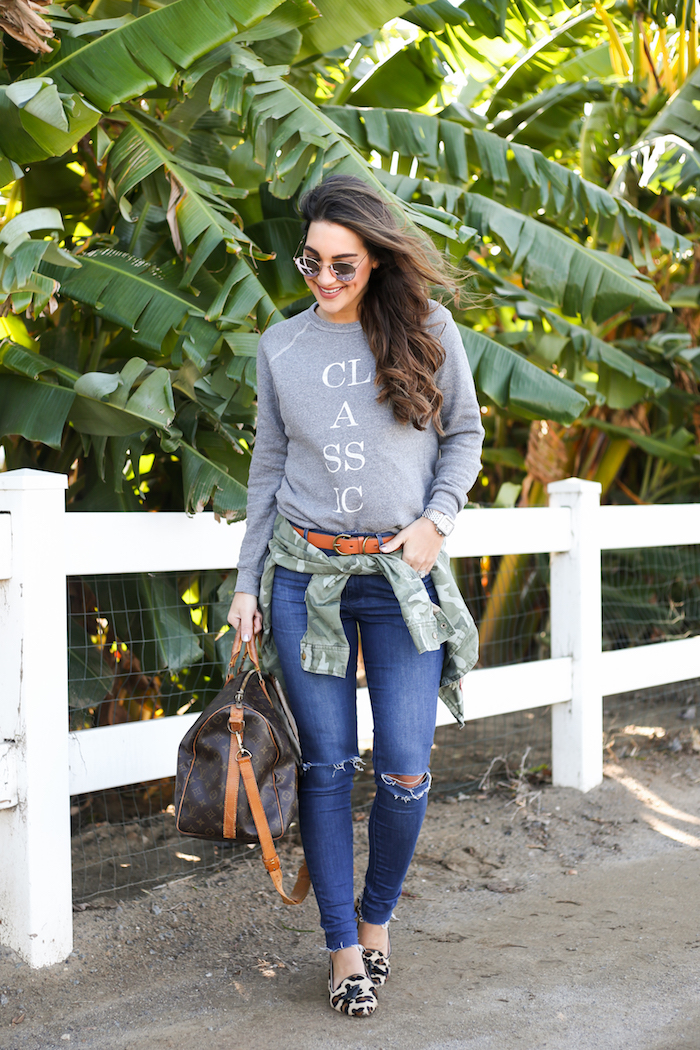 photos by Vincent Elejorde

Louis Vuitton Keepall c/o The Lady Bag | rolling suitcase | crossbody bag | denim | sweatshirt here and here | camo jacket | similar belt | sunglasses | similar loafers here and here | watch
If you love luxury items like Louis Vuitton – The Lady Bag is such a great place to shop your dream bag. You can snag it pre-loved at a major discount with 100% authenticity guaranteed.  A great time to put a little something special on your Christmas list (hint hint to the hubs)!
Lastly, I've been placed in a poll for "Favorite OC Blogger" by Locale Magazine. I'd really appreciate it if you would vote for me! You can vote once day (although I certainly don't expect anyone to do that). Thanks so much for reading! XO –