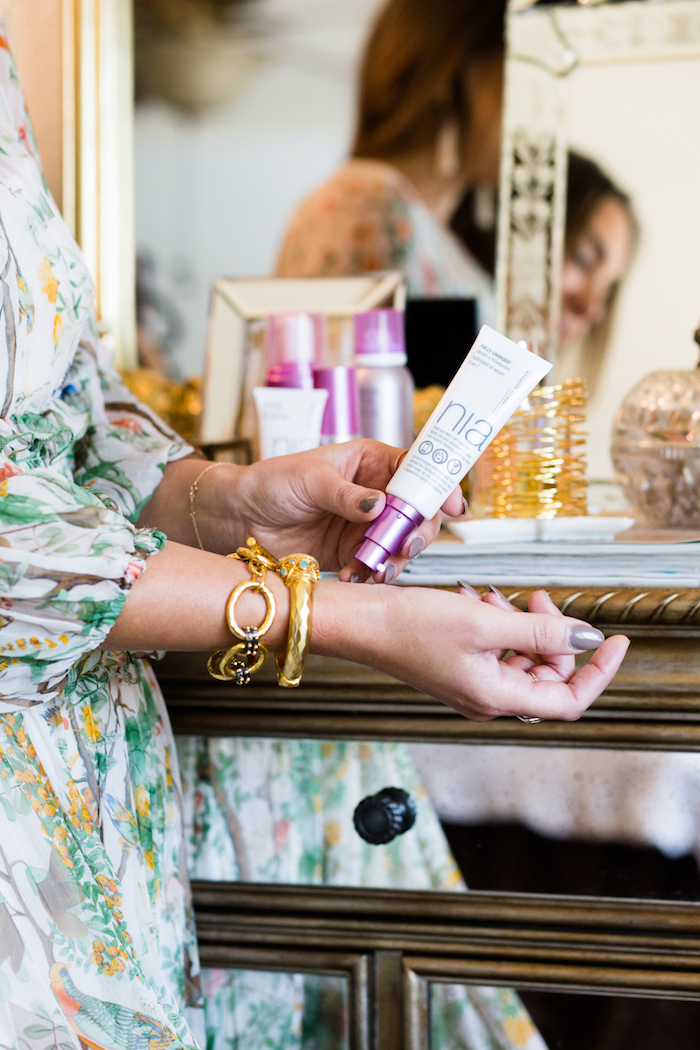 I think we would all agree that taking care of your skin is always a good idea. The OCD girl in me has always been pretty good about washing my face twice a day, not sleeping with makeup on, wearing SPF and just shielding my face from the sun whenever I can.  I remember purchasing my first anti-aging skincare product in college after one of my roommates made me feel like I was already behind (!!), and I've been using different preventative aging products ever since.
Today I'm sharing a brand new line that I've been using called Nia. It stands for "not into aging," and is a skincare line created by millennials for millennials (which I love!). Their products, which just launched at Ulta, target situational stressors and their impact on skin, like wear + tear from putting on makeup and late night weekend benders. The six products are also each uniquely designed to visibly counteract even the earliest signs of aging.
I'm no chemist, so I'll keep it short and sweet, but the science behind the line is from NIA-114™, which is a patented molecule that fortifies and protects the skin.  It gives these products a little extra fighting power, and personally I really love a product that not only smells amazing (seriously… amazing), but also wakes up my skin and helps it feel smooth, soft and dewy.
My current favorites are the cleansing foam, illuminator (great for a makeup primer as well) and the neck smoother. I'd never even heard of a neck smoother but I love the concept! It's so easy to forget to take care of our necks, but we really should be just as attentive.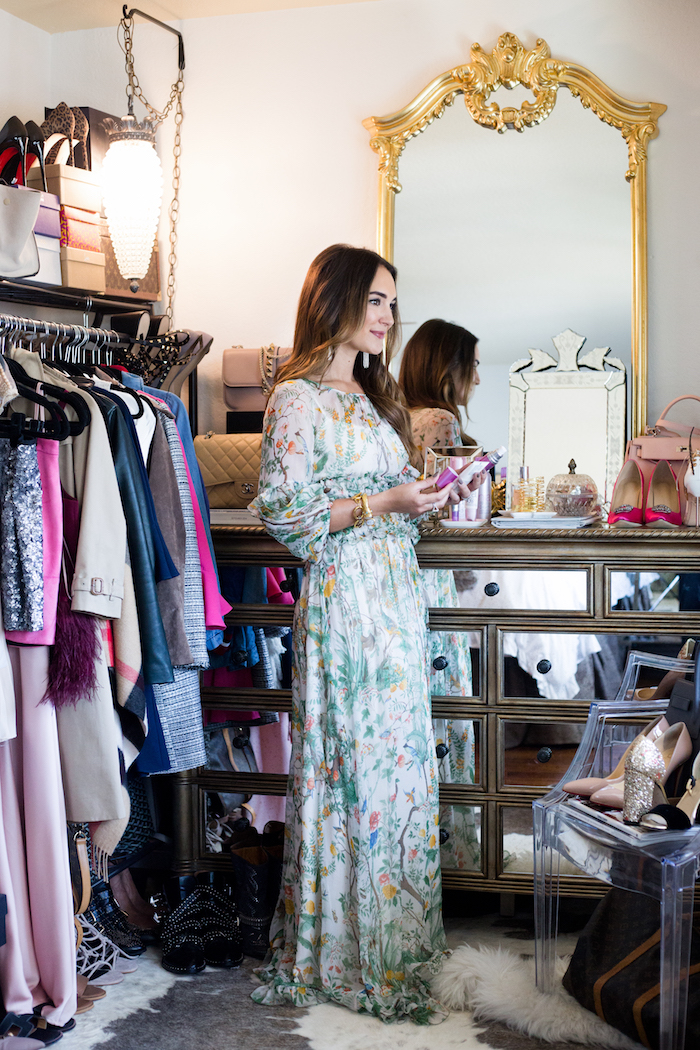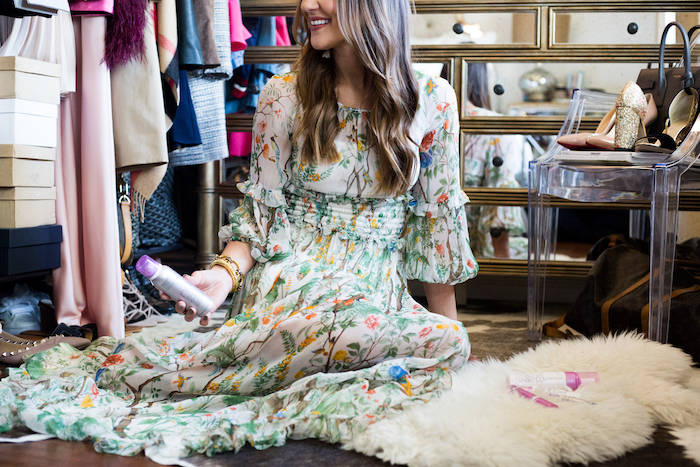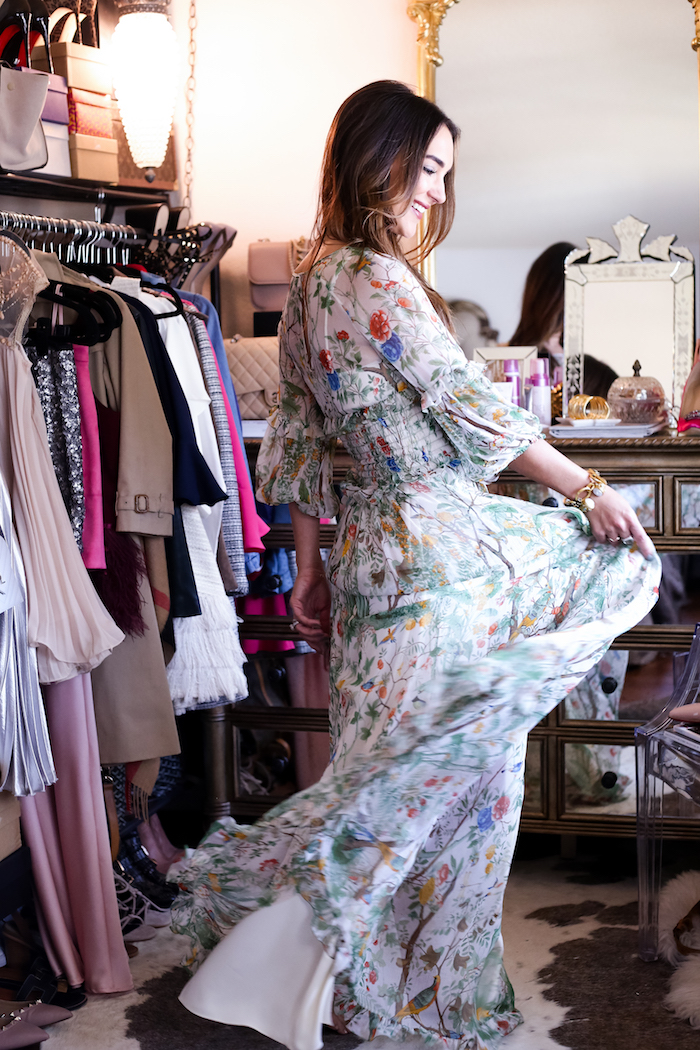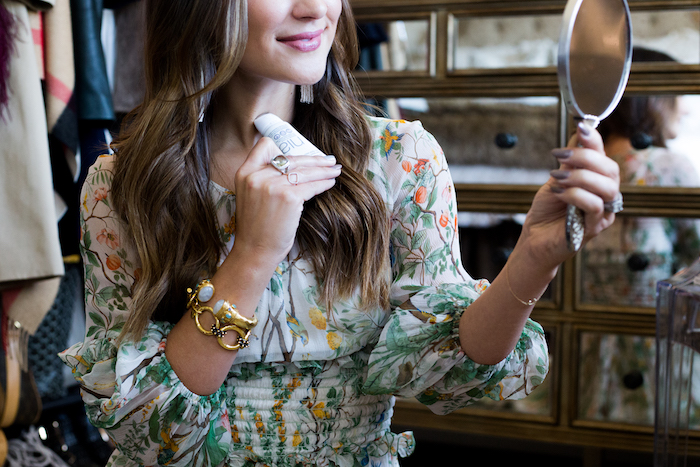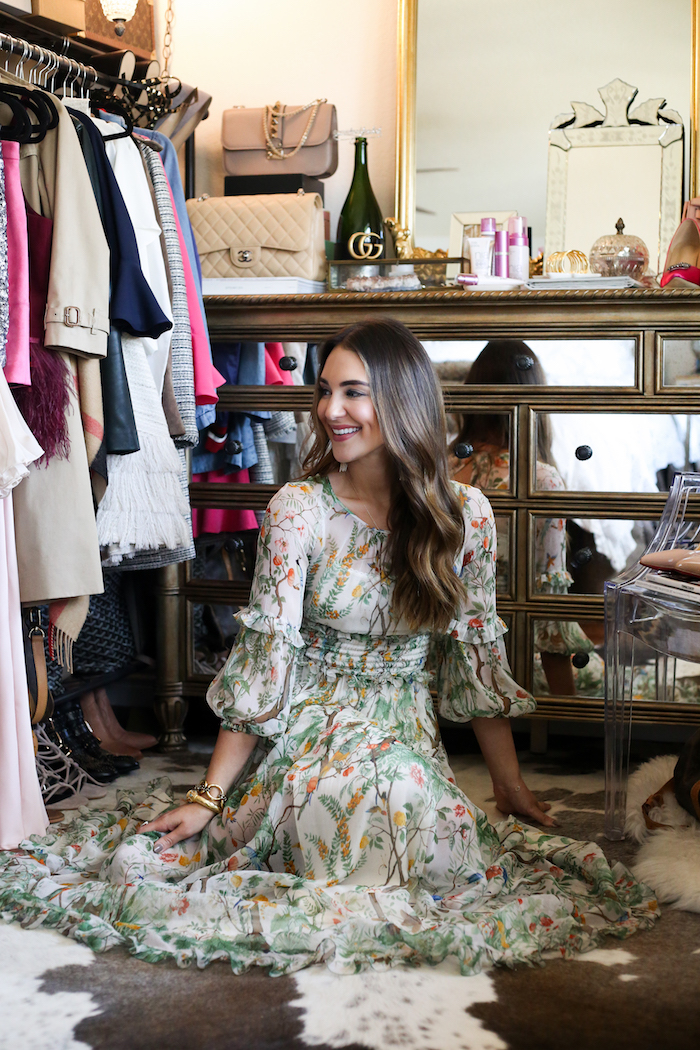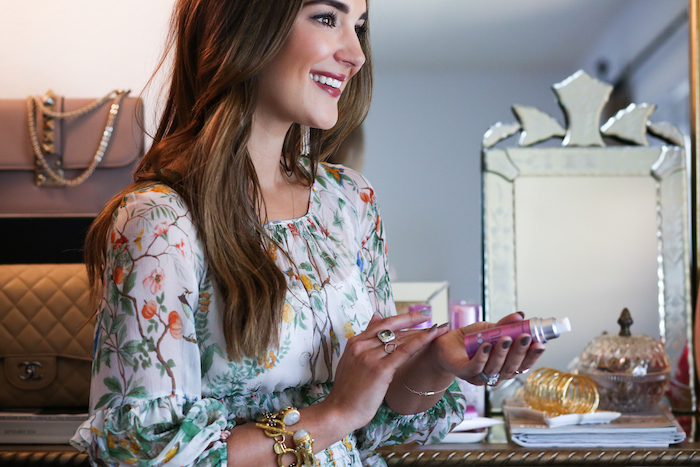 photos by Vincent Elejorde

Nia Tech Neck Line Smoother | Nia Face Awake Triple-Action Eye Gel | Nia Sunday Detox Whipped Clay Peel-Off Mask | Nia Glow On Demand Energizing Illuminator | Nia Fully Charged Serum x Moisturizer | Nia Wash + Glow Hydrating Cleansing Foam | dress via Max Studio
If you've tried these products, I'd love to hear what you think!  And tell me I'm not the only one who has been wearing anti-aging products since they were 20!?
If you would like to see more of this little "cloffice" space, you can check it out here.  Thank you so much for reading! XO –
Brought to you by Nia