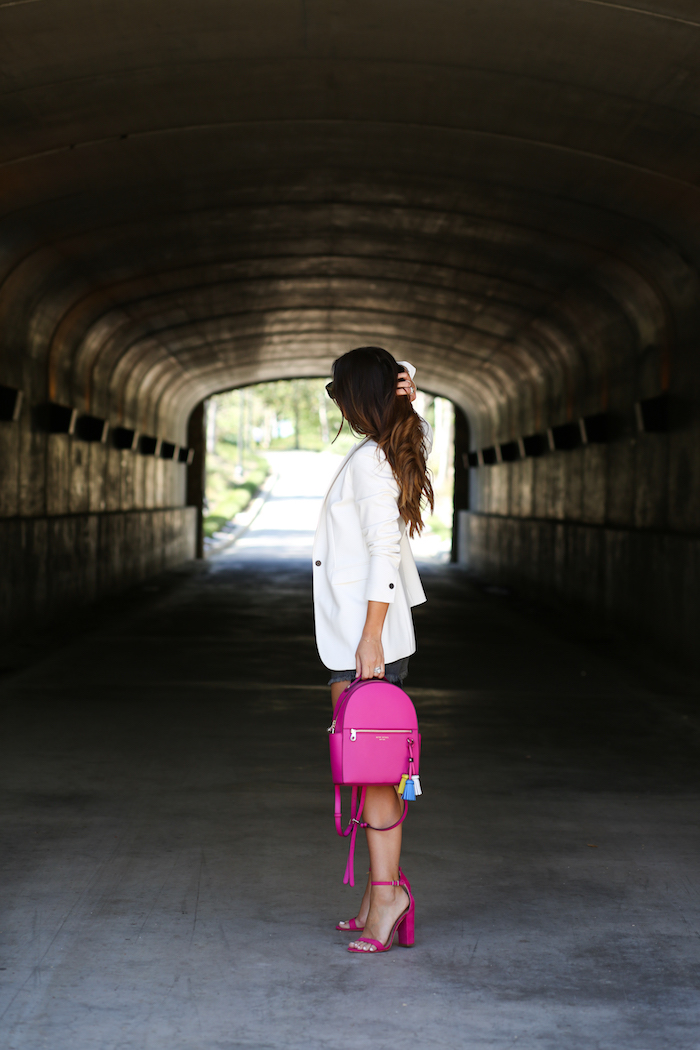 I tend to lean on neutral accessories (especially in winter), but sometimes a pop of color is just what I need for a cheerful change and a welcome of a new season. It might sound crazy but wearing a little color, whether it be a bright yellow handbag or a hot pink lipstick, can make me a little more friendly and upbeat than an all-black ensemble.
This year Henri Bendel's spring handbags and accessories are packing some serious color, and when something has pink or tassels… you know I'm fully onboard.  I've shopped at Henri Bendel for as long as I can remember because my mom has always been a big fan, and over the years my collection has grown from laundry and toiletry travel bags to luggage, accessories and more.  Their unique and fun pieces always make me happy!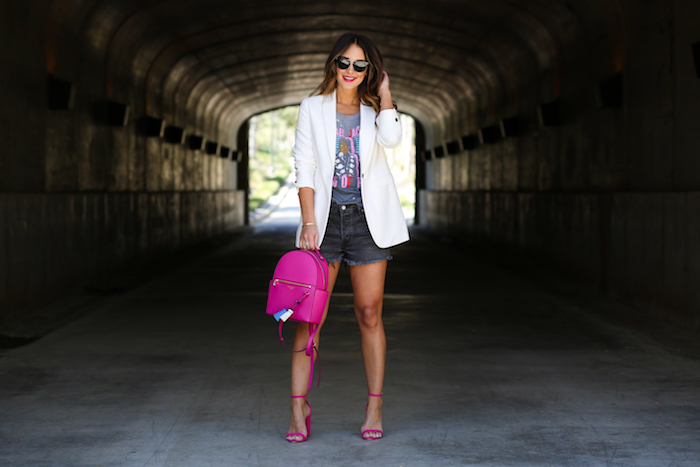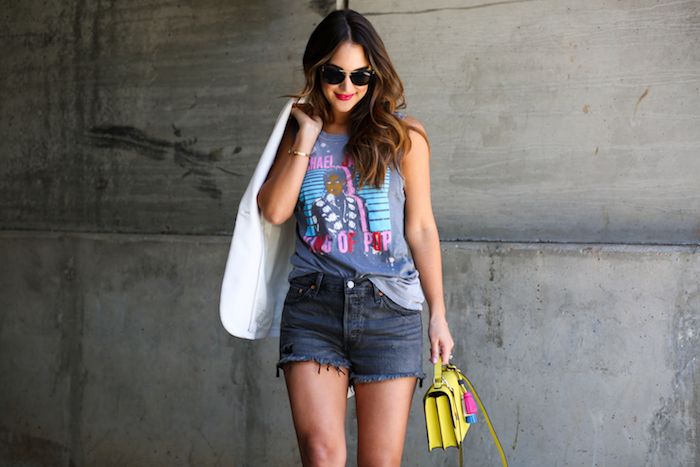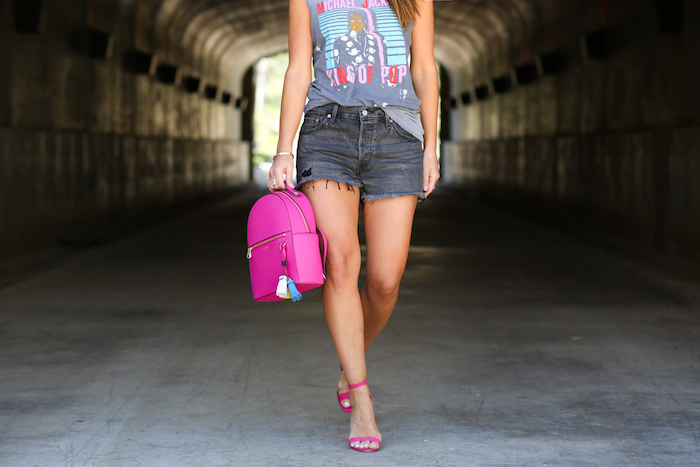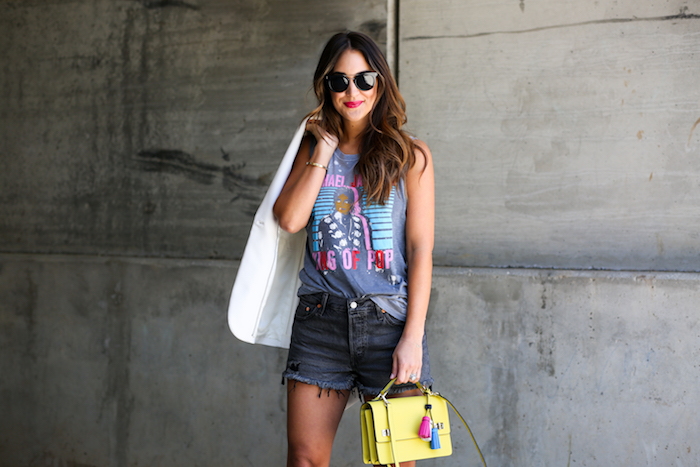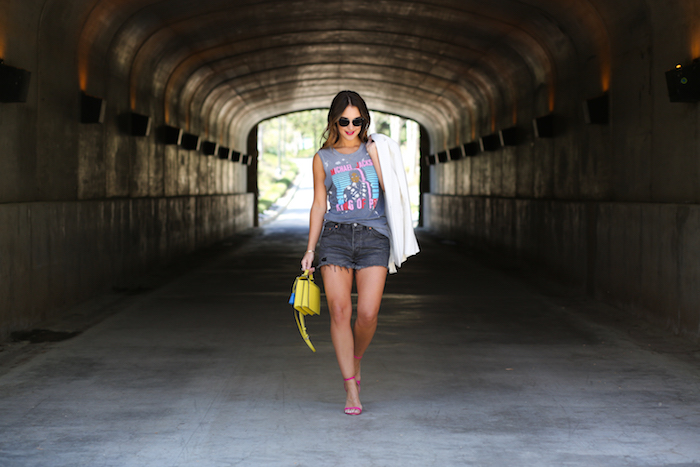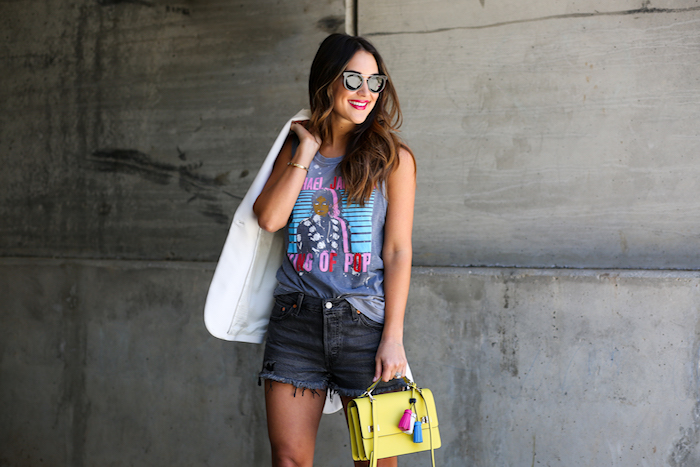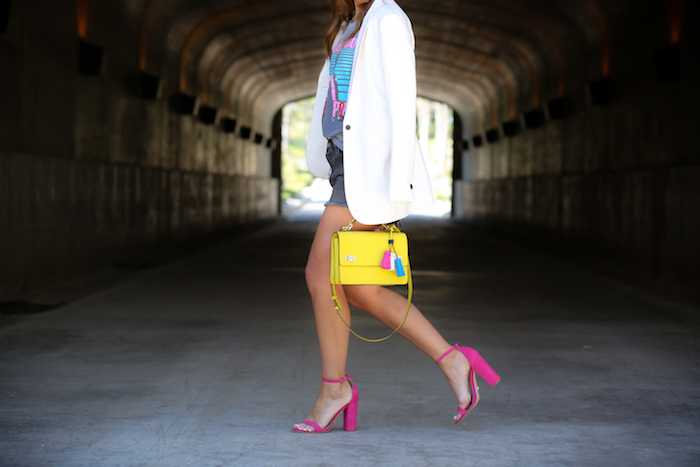 photos by Vincent Elejorde
schoolbag, backpack, sunglasses, gold bracelet c/o Henri Bendel, love this bag and this scarf! | tee, love this one and this one | shorts | heels | lipstick in PDA | similar blazer here and here
I had to pair this hot pink backpack with my new favorite tee, because fun fact: I've been a huge Michael Jackson fan ever since I was in elementary school. I have the vinyls, every single album, tshirts, etc.  So this shirt feels perfect!
Thanks so much for reading – and tell me, are you a color lover or do you tend to keep it neutral? XO –
Brought to you by Henri Bendel