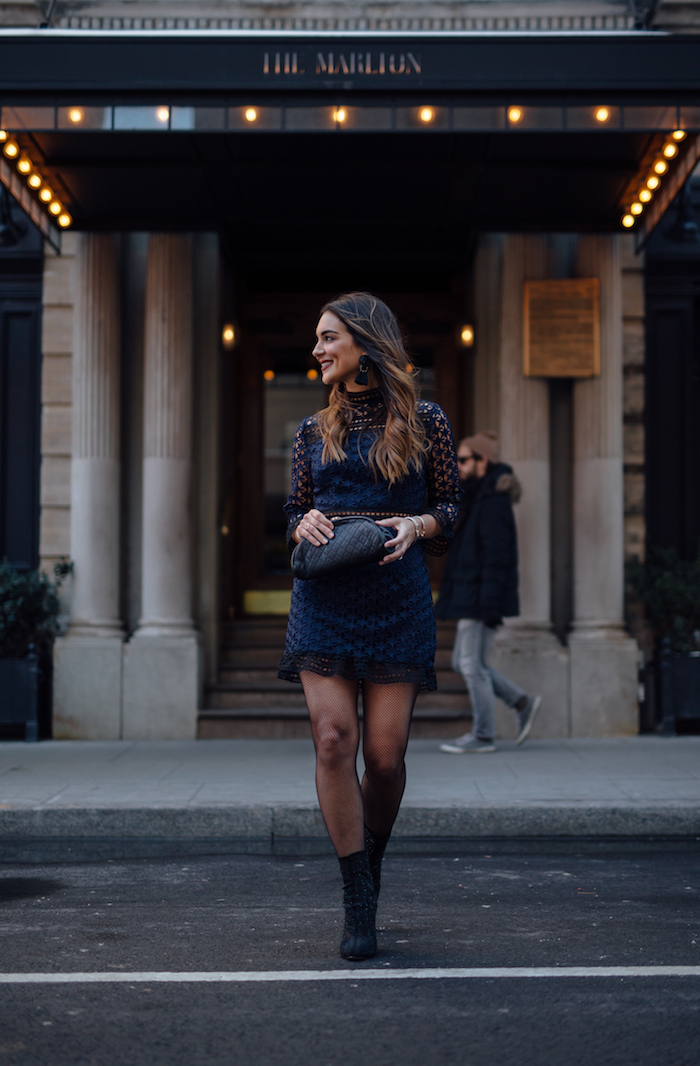 I had a lot of questions about the boutique hotel we stayed in when we recently visited New York for a long weekend, so I'm excited to share the details!  Truth be told, Christian has never been a big fan of the big apple. He's been three times (two of those three were interviews for residency and fellowship so they were slightly stressful), and he's just more of an outdoorsy, land-lover kind of guy.  His family owns a farm and he's happiest at the beach or camping in a National Park.
SO, for this trip I was determined to "wow' him with NY's beauty! I've always loved this city and have been visiting with my family for years, even living here for a summer in college.  We've had Thanksgiving dinner in Central Park, ice skated in Rockefeller Center in the snow and stood with the crowds for the Macy's Thanksgiving Day Parade – so I have countless wonderful memories in this magical city!
I wanted to stay downtown in a charming and unique hotel, so after some research I discovered The Marlton Hotel.  It looked very European and nestled in the heart of Greenwich Village, which was exactly what I was going for. For the record, this is not sponsored whatsoever – I wasn't even really planning on talking about the hotel but I got so many questions I wanted to share the details!
The hotel reminded me so much of the darling spot we stayed in when my sister and I visited Paris, and breakfast and coffee was complimentary each day which was really nice and convenient. It's certainly not spacious (I don't think any hotel downtown is), but it was everything we needed and I will absolutely be staying there again.  The bar in the hotel is also really cute, they have fireplaces and a restaurant as well.  A great spot for a chilly New York visit!
I also loved the marquee lights of the awning because it was so easy to locate once we turned on the street, bonus!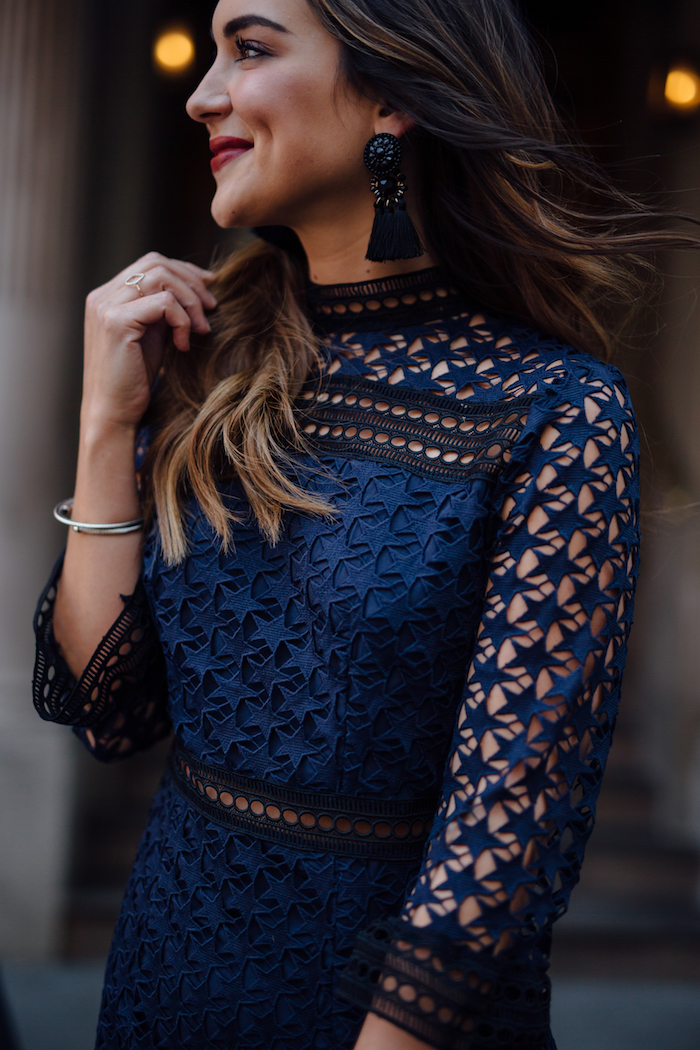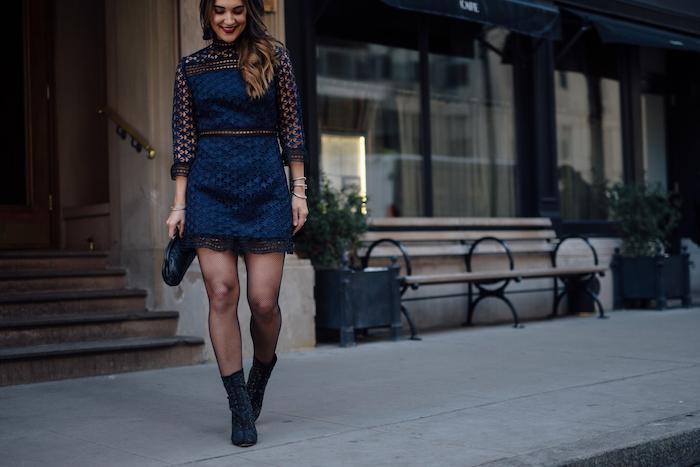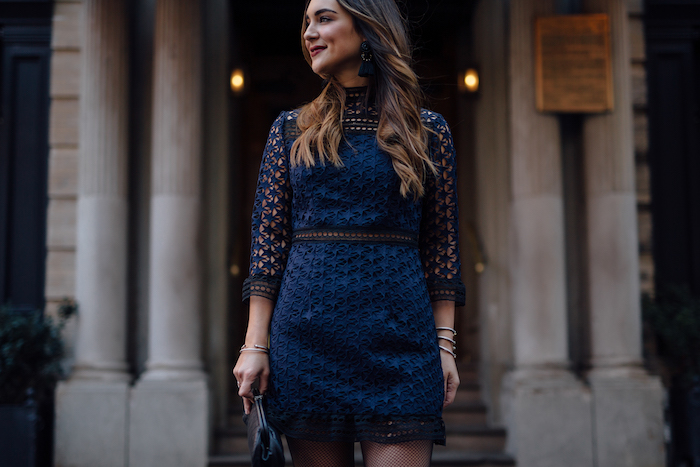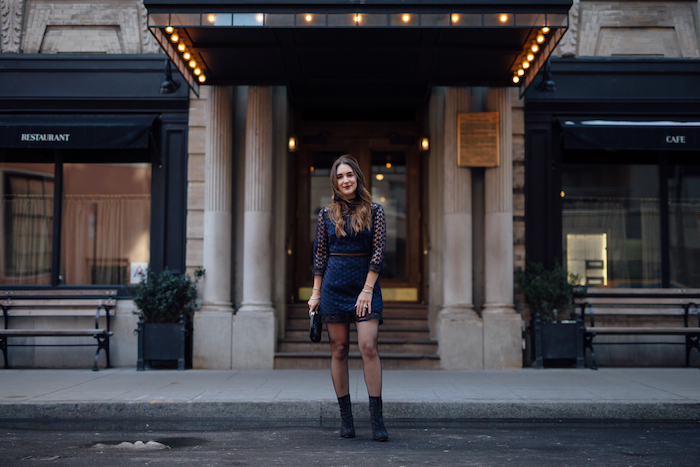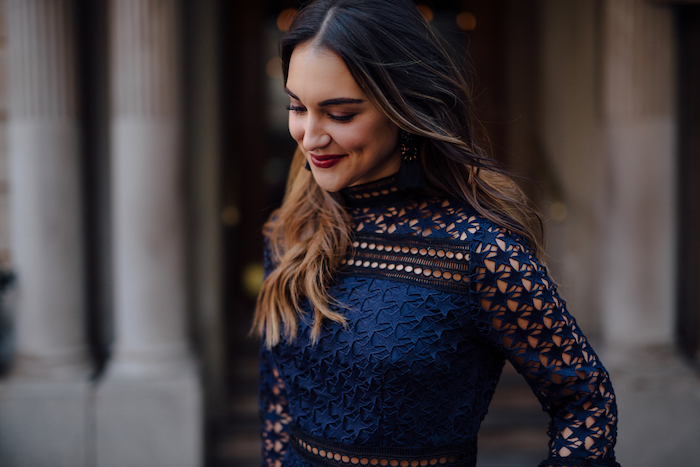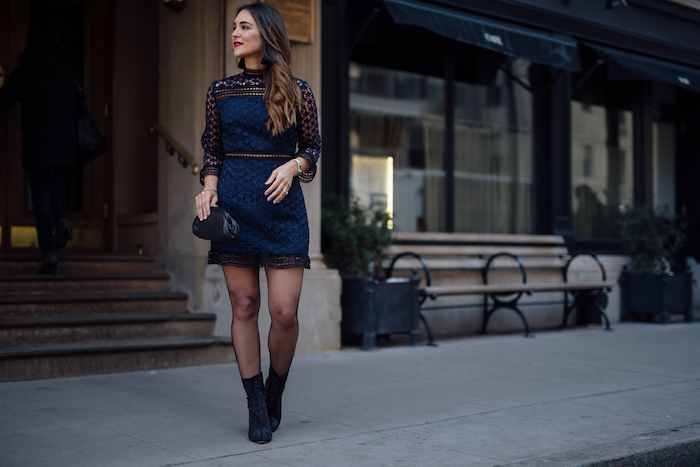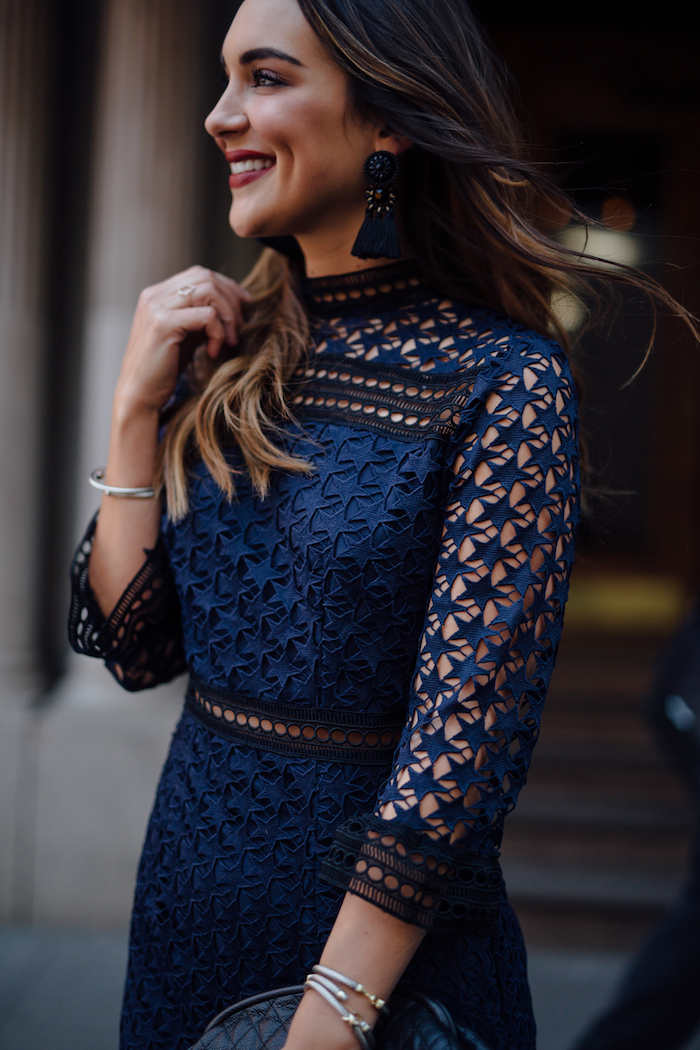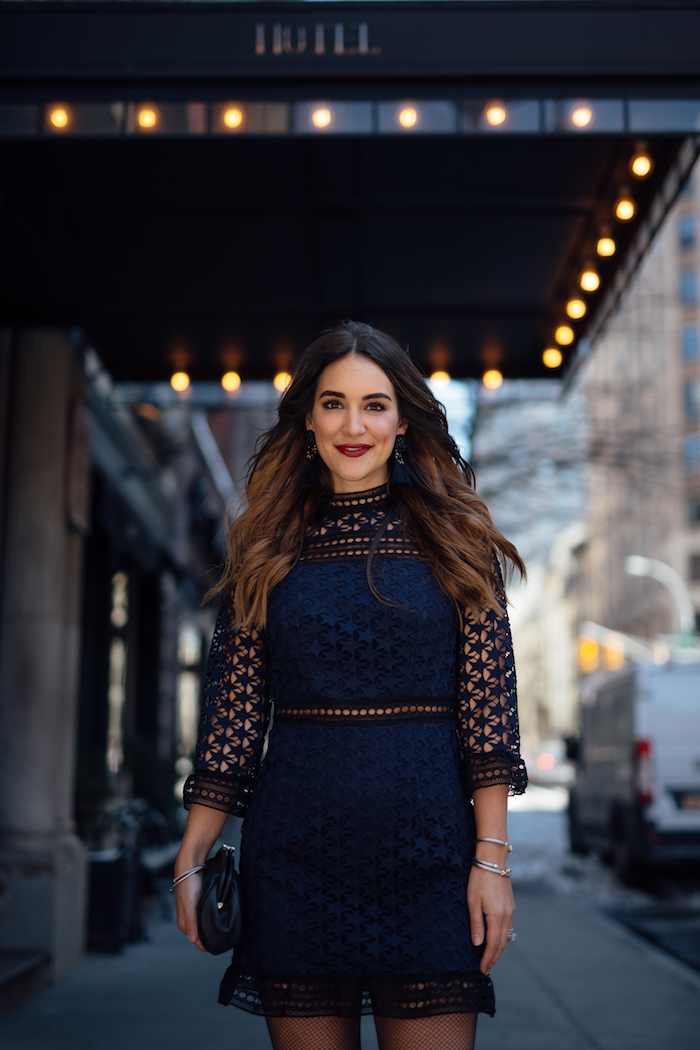 photos by Paige Campbell Linden
dress – not available, love this one, this one (splurge) and this one | fishnet stockings | earrings – H&M (old), similar style here and here | booties | similar clutch here
And of course to mention the dress, I was gifted this dress and have been trying to find it everywhere online! No such luck, but I found a lot of great similar styles!
Thanks so much for reading, and if you have your own NY love story (or favorite hotel), I'd love to hear! XO –
PS – the winners of the Votivo giveaway have been announced in the original post!