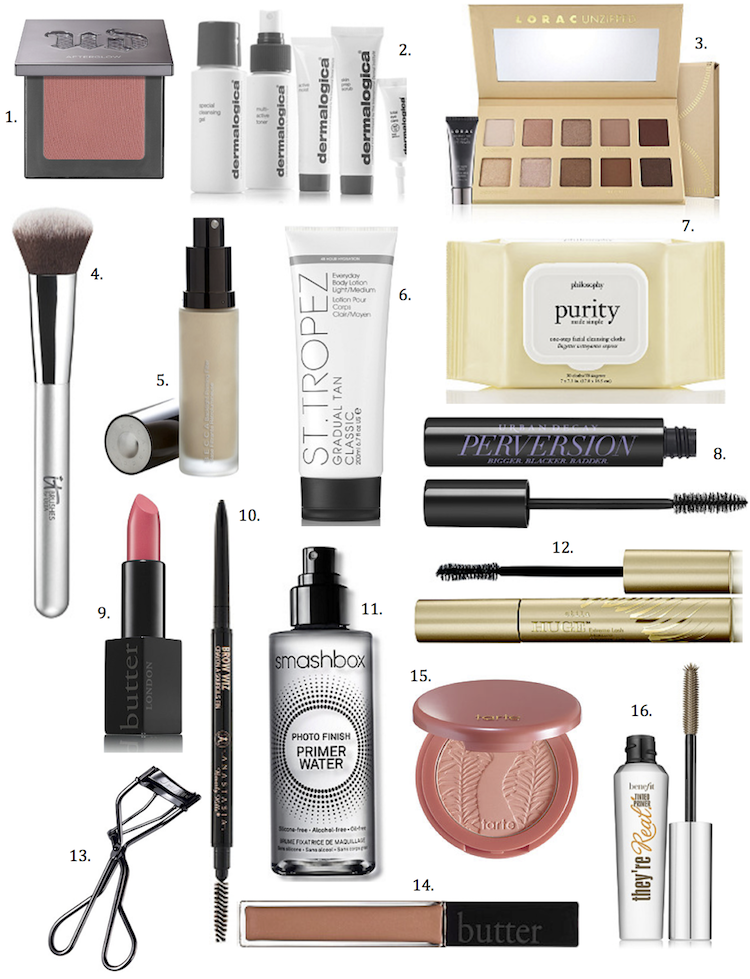 1 | 2 | 3 | 4 | 5 | 6 | 7 | 8 | 9 | 10 | 11 | 12 | 13 | 14 | 15 | 16
Ulta's 21 Days of Beauty has started, and this is such an amazing time to try some of those products you've been hearing about!  Some of my favorite makeup items are included in the sale, so I'm excited to tell give you my input and why it's worth taking the plunge.
This and this are two of my favorite mascaras. I use this one during the week for a soft, natural lash and this onewhen I want to really amp it up for date night or in photos.  I read once that Jessica Alba uses this eyelash curler, and since she is #beautygoals, I bought it myself. It's amazing and I'll never go back to a drugstore curler!
This is one of my favorite blushes (I have it in Rapture and Score), and we all know this one is an OG (I have it in Blissful).  Dermalogica has been one of my favorite skincare brands since an esthetician recommended it when I was in jr. high – I've been using it ever since!
I discovered this tanner (I know I'm late to the game), and it's everything everyone says it is. Don't forget to use a mitt!
Have you guys been shopping the sale? I love that Ulta does this every year – such an amazing time to try some of their best-selling products! Thanks so much for reading – XO
Brought to you by Ulta