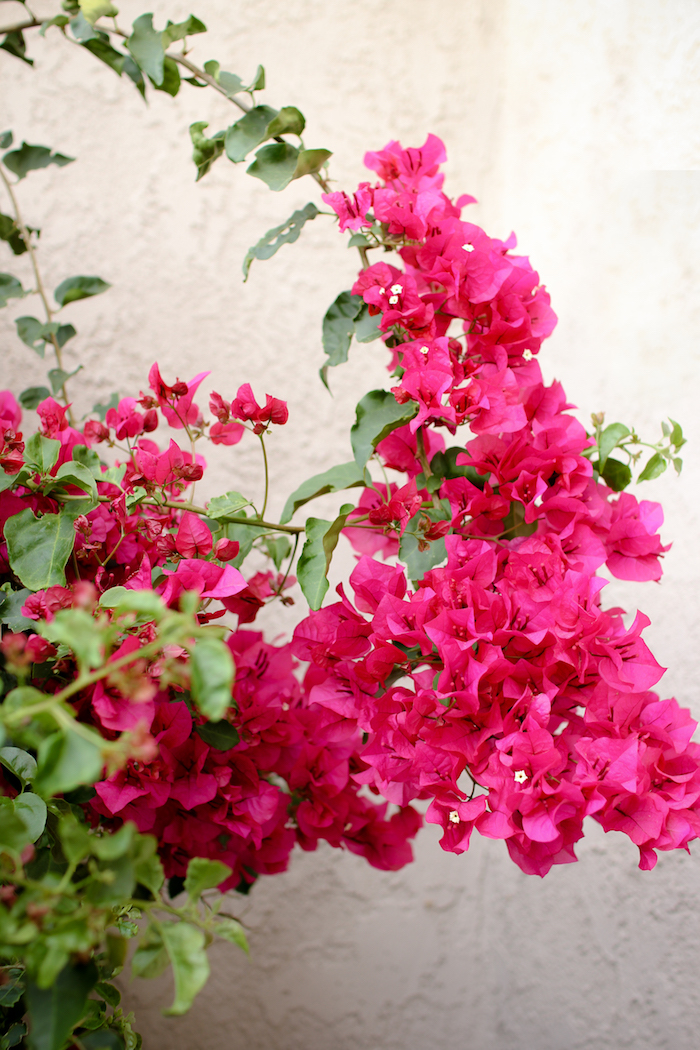 – hot pink bougainvillea blooms on the patio –
– some new brow products that are seriously amazing, this pomade is my new addiction –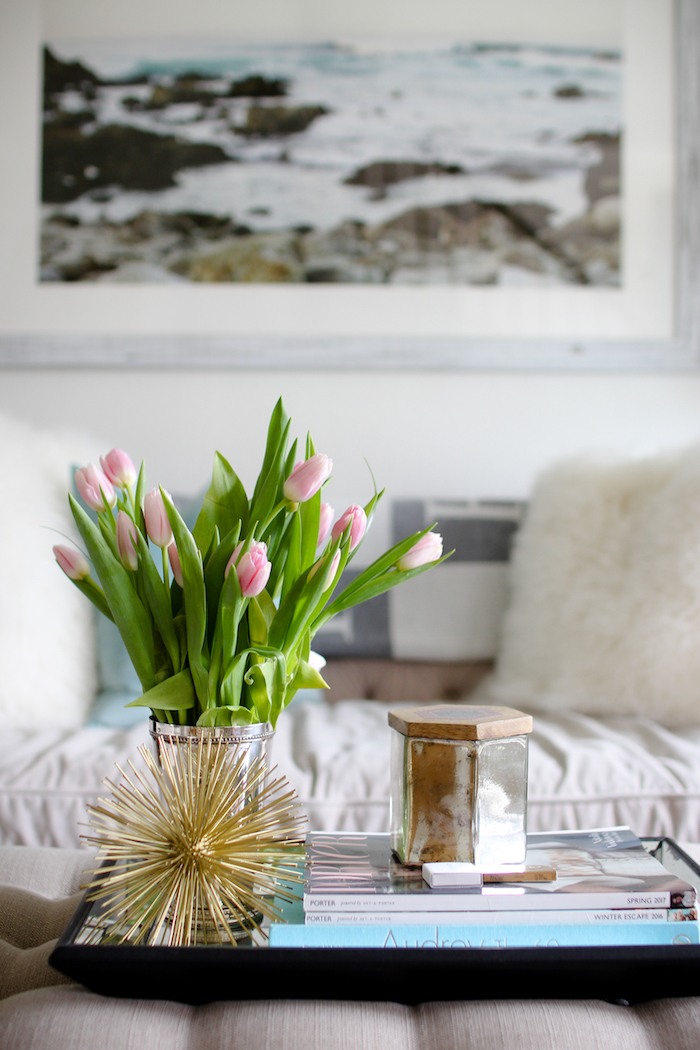 – a new batch of pink tulips after the last bouquet did so well  –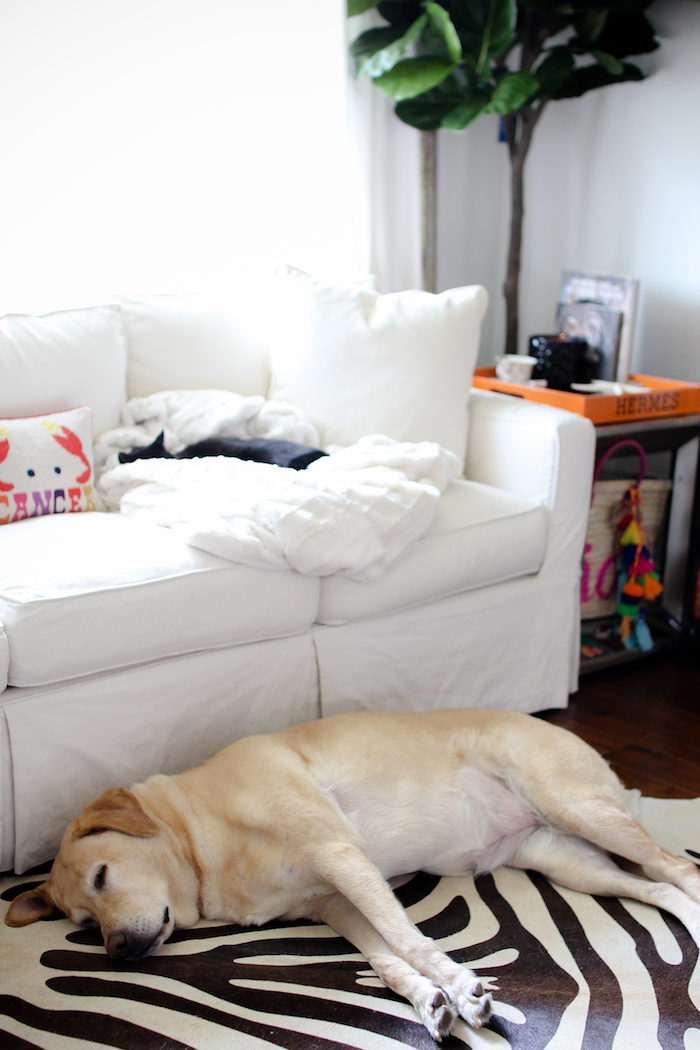 – when the rumba runs and the animals follow me from room to room trying to escape it –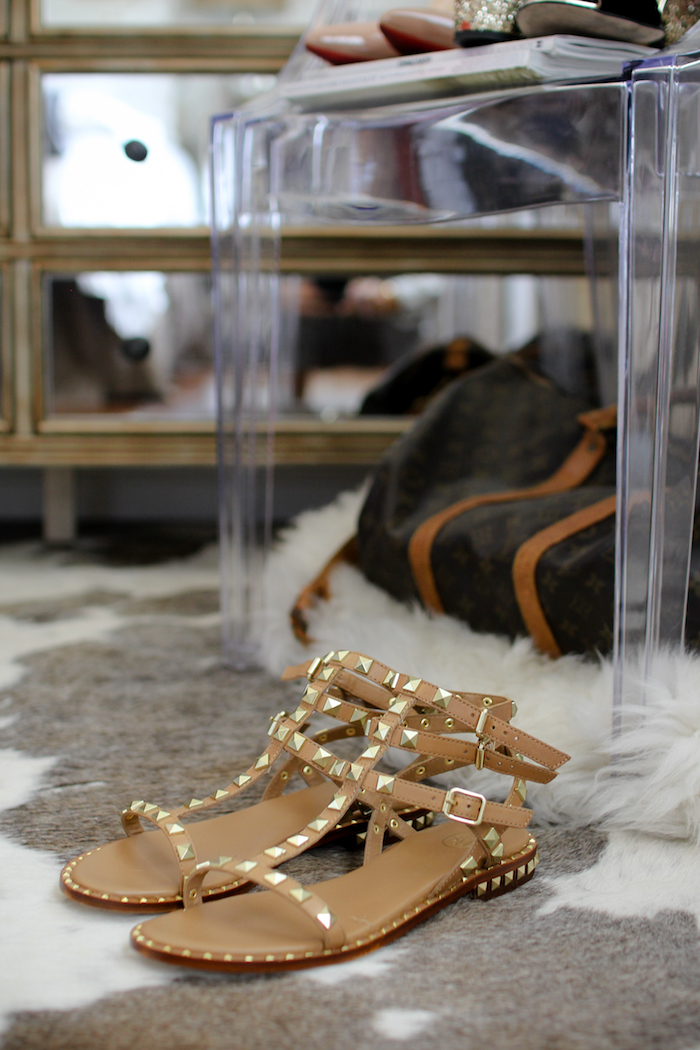 – Valentino rockstud dupes that I'm going to live in this summer –
Happy Friday! We are spending this weekend in California and enjoying the sunshine before I head back to New York next week.  This time I'll be sans Christian and traveling for CBL, so I can't wait to share more details soon!
I've been trying to eat clean this week after living my best life for a long weekend – eating pasta, drinking wine and waiting in line to get Magnolia Bakery cupcakes. #NoRegrets. When it's cold outside I seem to think all of my clothes are yoga pants and bring. it. on. When I'm feeling puffy, one of my favorite (and fastest) healthy way to de-bloat quick is to make a big batch of green smoothies each morning.  I'll sip on it all day and snack on veggies, unsalted almonds or if I'm craving something more savory I'll make guacamole with sweet bell peppers or have a few boiled eggs with truffle salt.  As long as I don't have events or travel, I can easily be healthy – but I'm all about that YOLO life when I'm traveling!
I also am heading to Mexico in less than two weeks so there's some motivation. Swimsuit season is upon us… can you believe it!?
I will be working this weekend and Christian is on call, so nothing too exciting happening over here but I hope you have some fancier plans! Thanks so much for reading and entering the Votivo giveaway! I plan to announce a winner next week so stay tuned. XO –