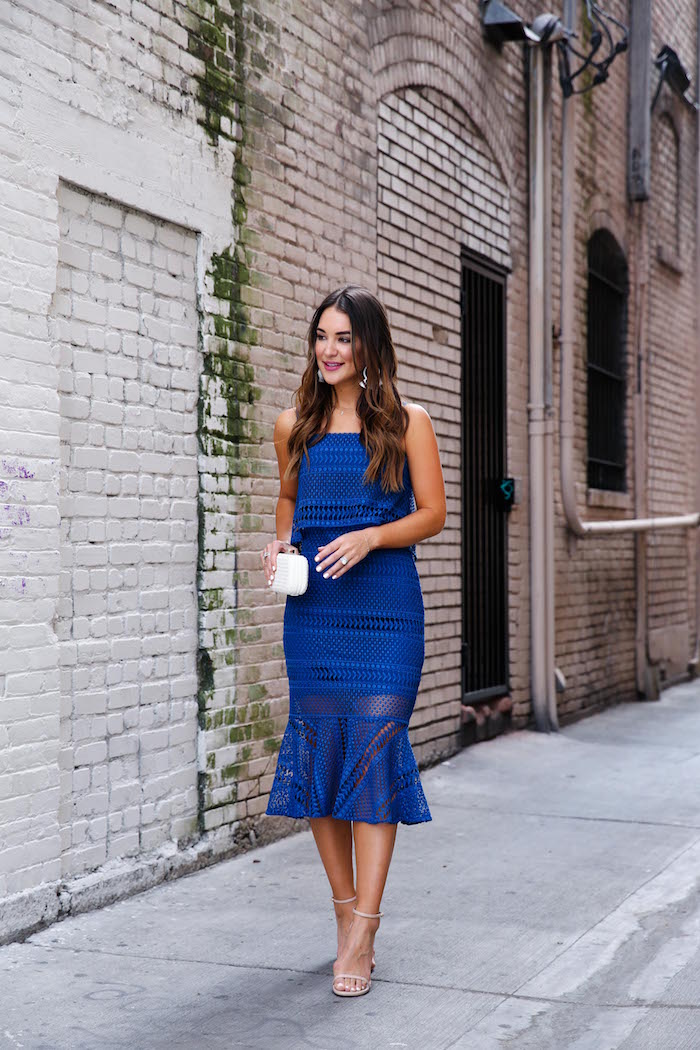 I never met a midi dress I didn't like, and this one is no exception. I love the flirty hem at the bottom and the tasteful peekaboo of skin that makes this dress perfect for a spring or summer wedding. It comes with straps, but I think you could even tuck them in and make this number strapless!
But today I'm going to dive a little deeper than fashion. I'm honored to have the opportunity to combine this blog, my love of fashion and a cause that is so near to my heart.  If you've been following my blog for some time, you've heard me talk about my niece Edie who passed away last summer at only four years old due to a rare genetic disease. When she was born we knew her life would be short, but our hearts were still broken to see her in pain.
Mila is a 6-year-old girl in Boulder, Colorado, suffering from Batten disease—a rare, neurodegenerative condition causing seizures, vision loss, cognitive impairment, and early death. There is no cure… yet. Her parents are forced to make excruciatingly painful decisions as the disease takes its course.
Eventually, families with children suffering from Batten disease are left to face life without their child. But Mila's mother has decided to make a difference and raise $4M to fund research and start a gene therapy trial to halt degeneration in children facing Mila's type of Batten. The foundation aims to help find a cure to Batten disease and to fund scientific advances, which can be used to combat additional genetic diseases affecting hundreds of millions of people all over the world.
SO how can you help!? This weekend, 4/28 – 4/30, 10% of all sales on Tuckernuck.com go to Batten research.  By doing what some of us do best (myself included), you can help support this cause to help children like Mila.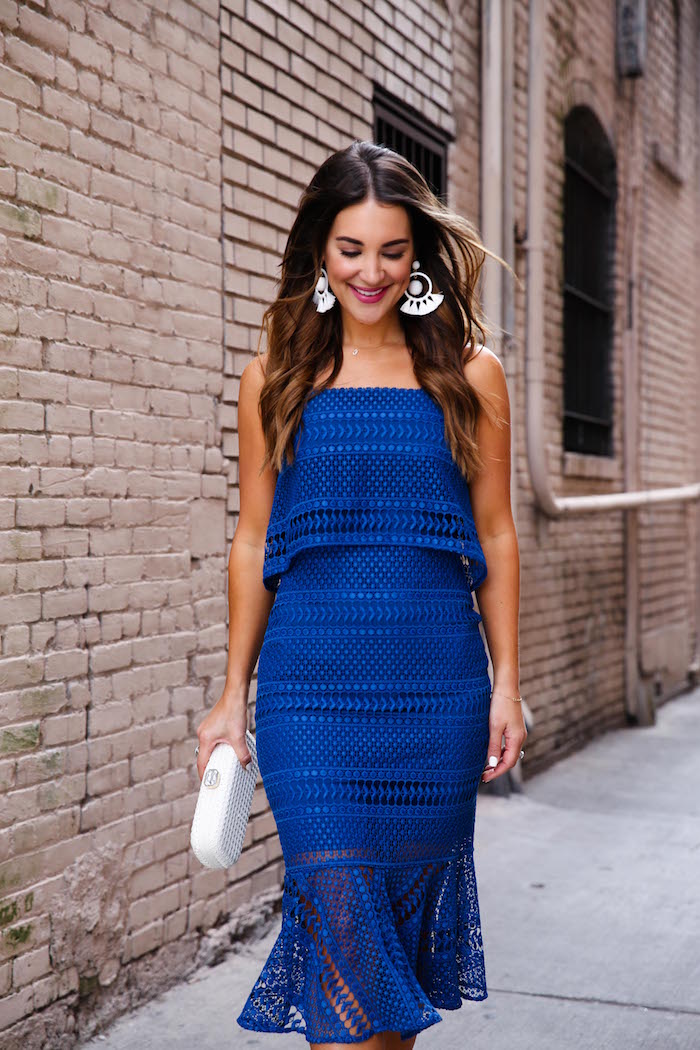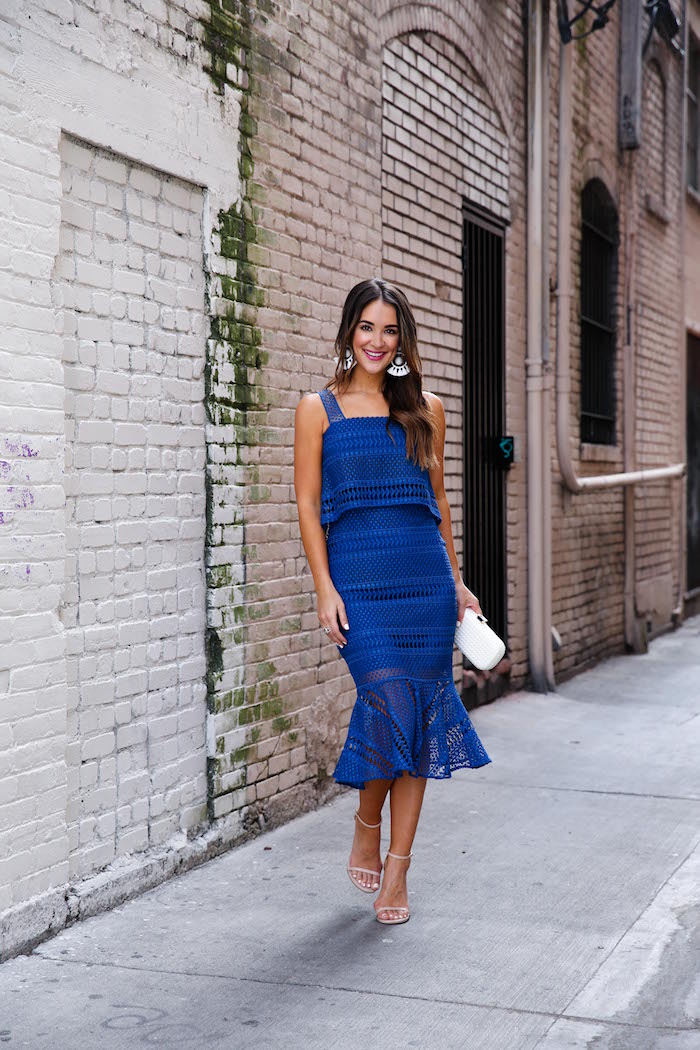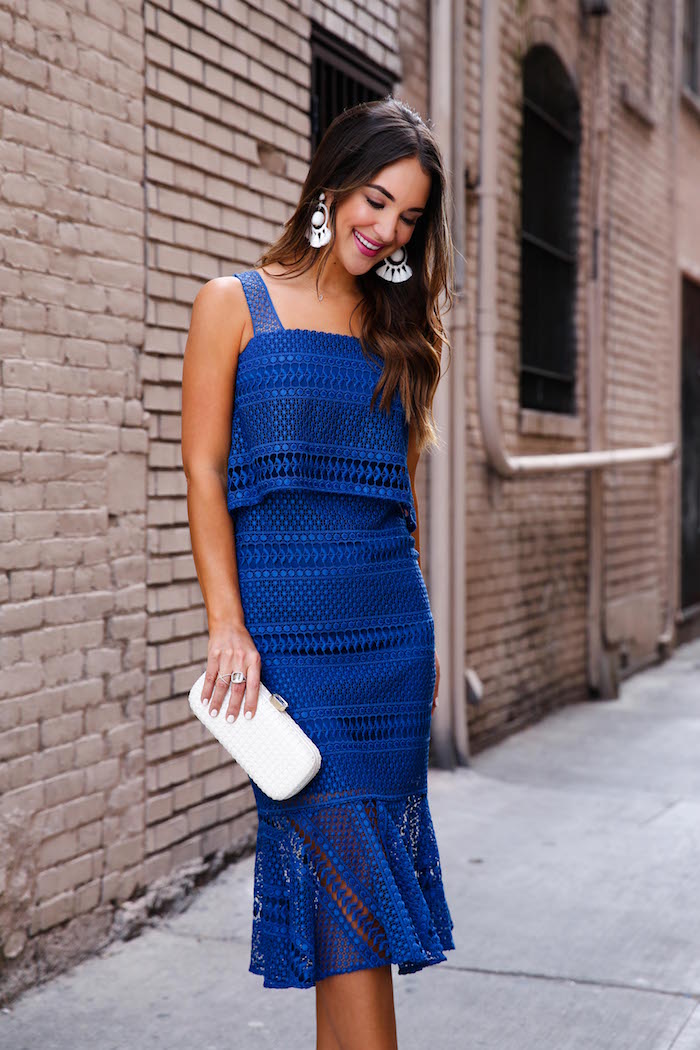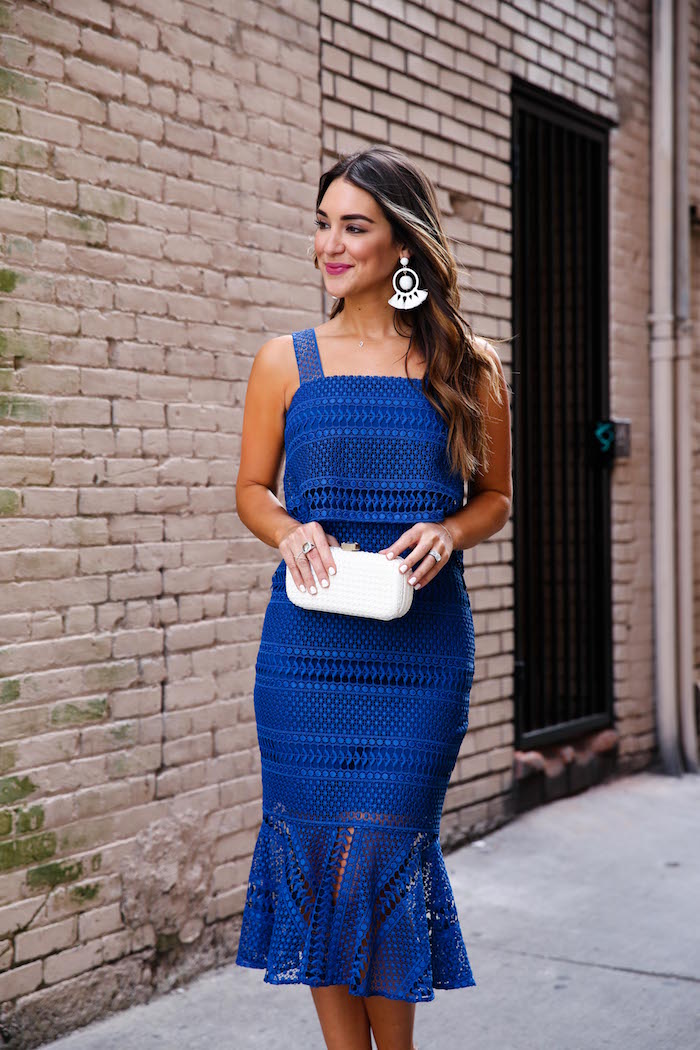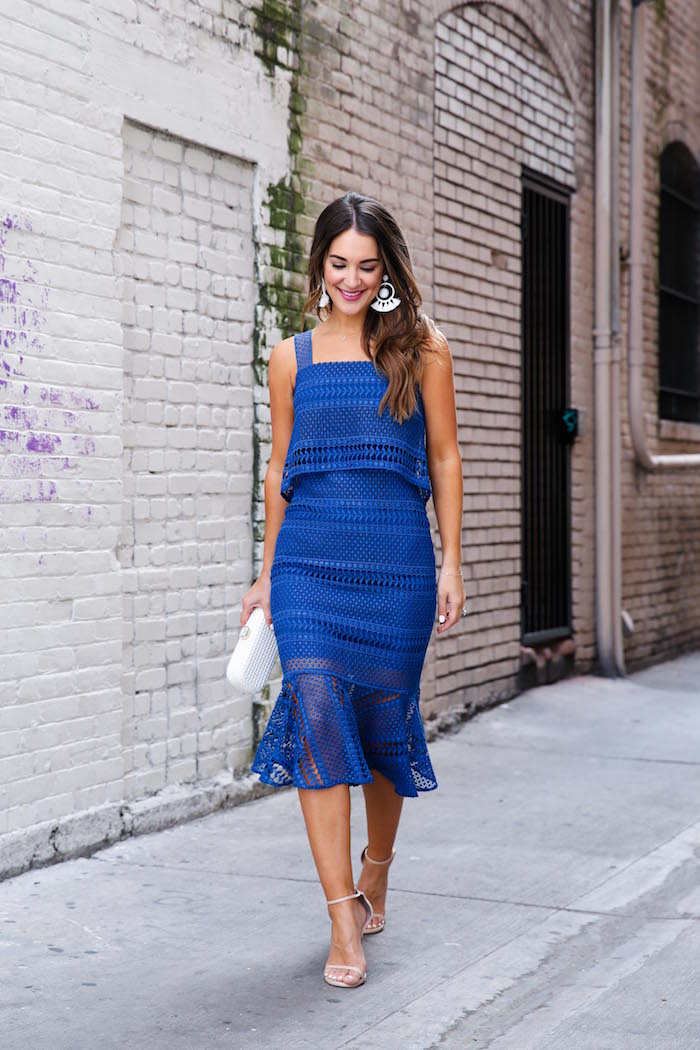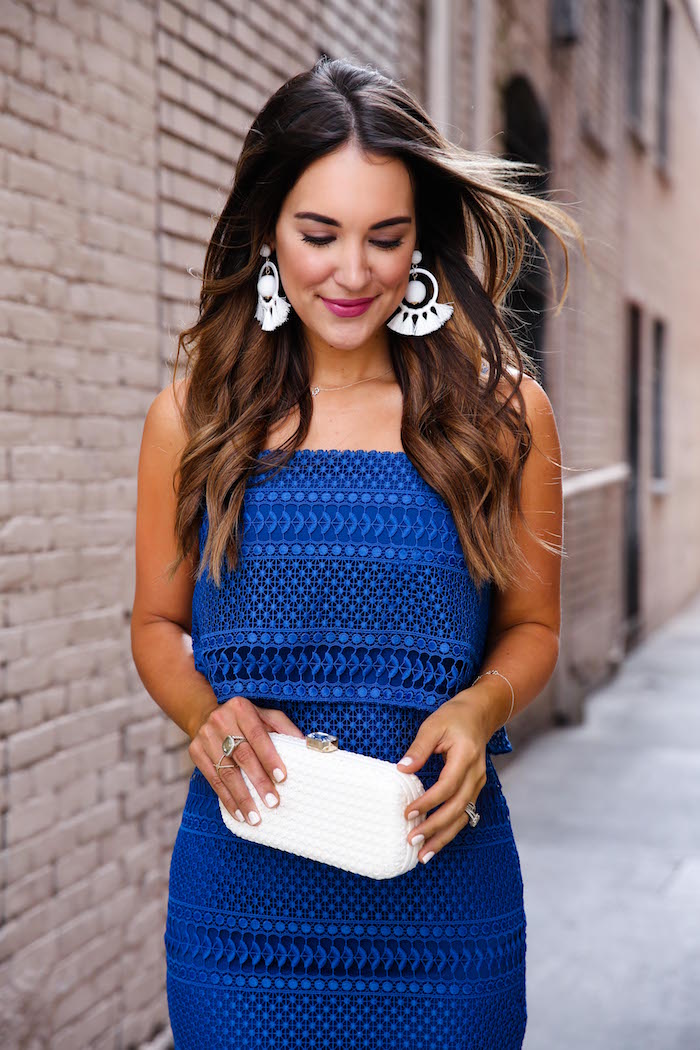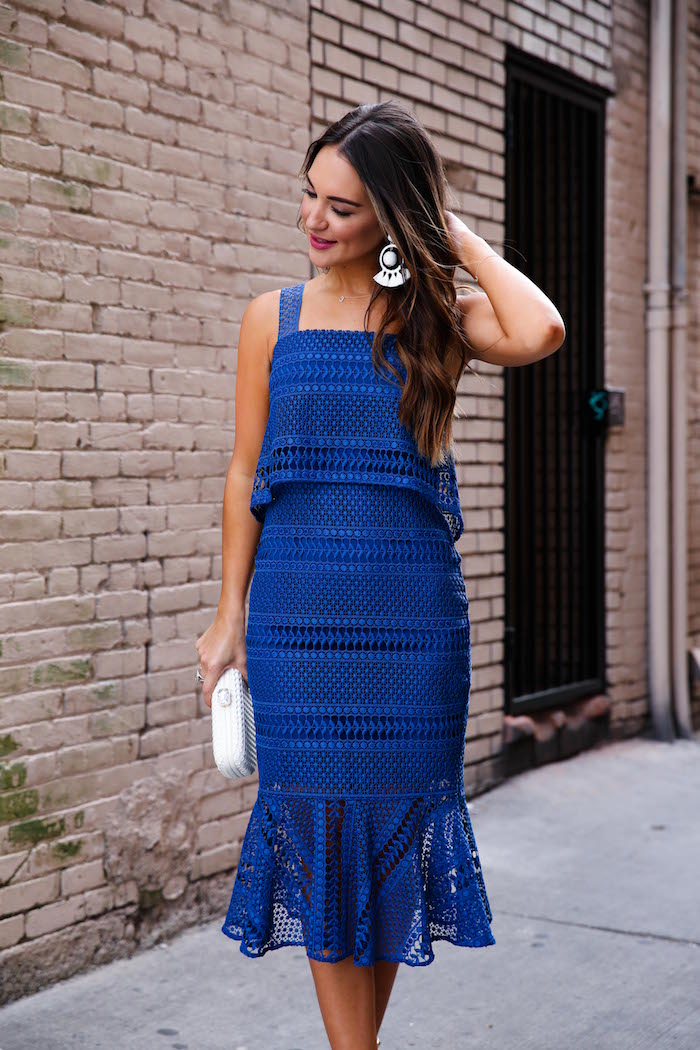 photos by Vincent Elejorde

dress c/o Tuckernuck, also love this one (on sale!) and this one | earrings c/o Tuckernuck, love the navy ones too | heels, similar look for less herehere | similar clutch here and love this one and this one | albion ring | "3" necklace, "c" bracelet and x ring
Thanks so much for reading and for supporting such an incredible cause.  It's amazing what we can do when we band together.
Read more about Mila's story here. Thank you so so so much for reading and have a beautiful weekend! XO –