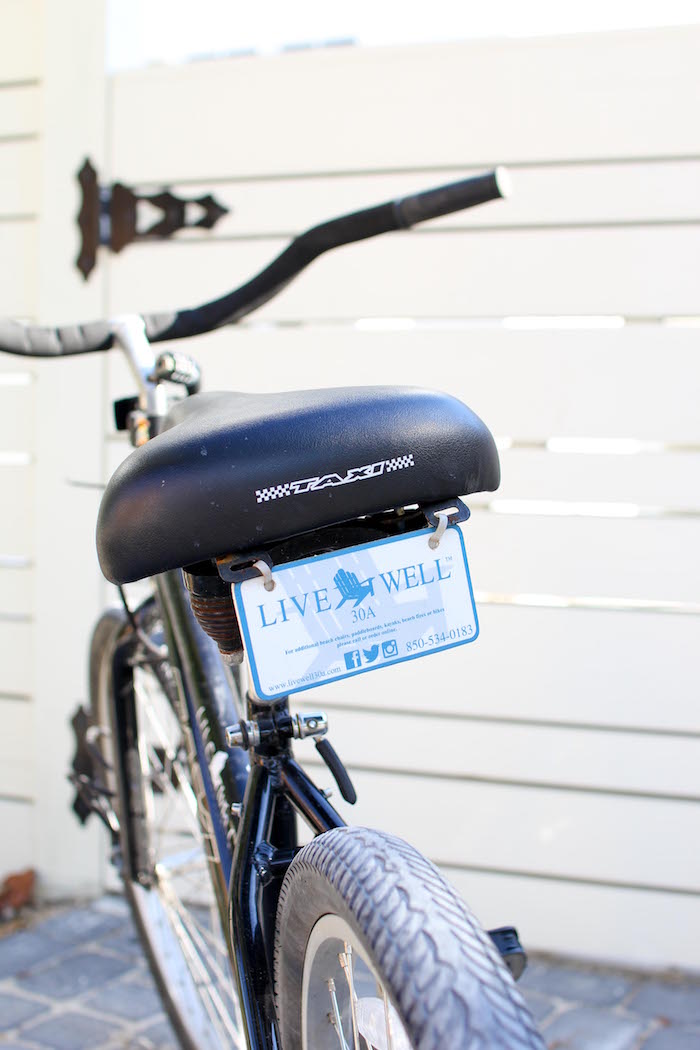 – cruisin' around 30A –
– my brother's dog who flew with him from California #queenbee –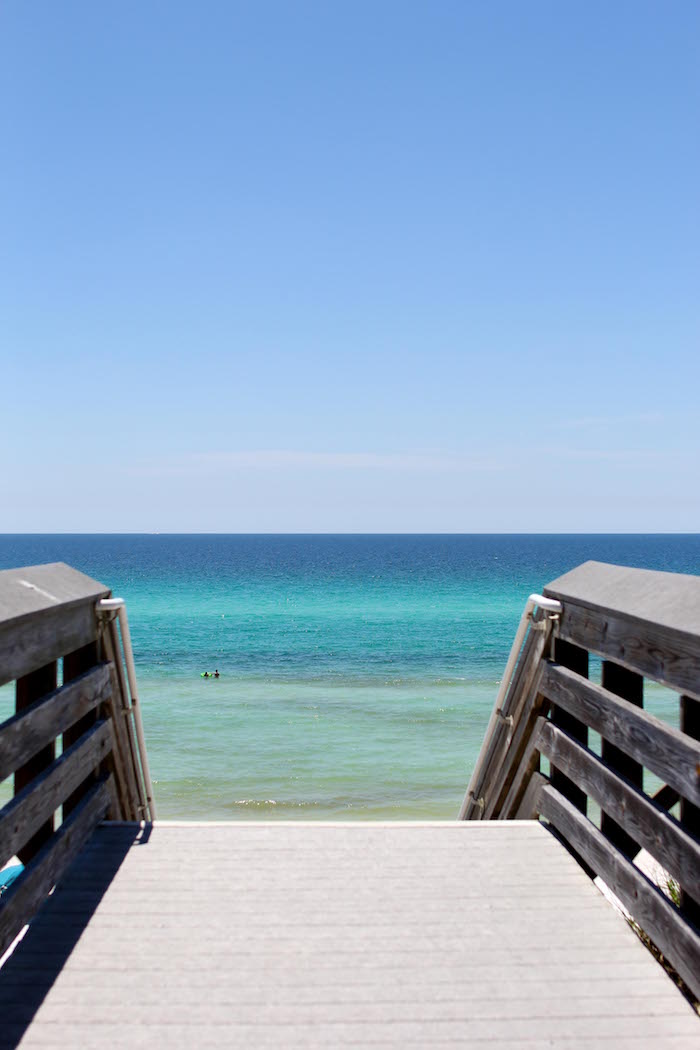 – this week's morning walk –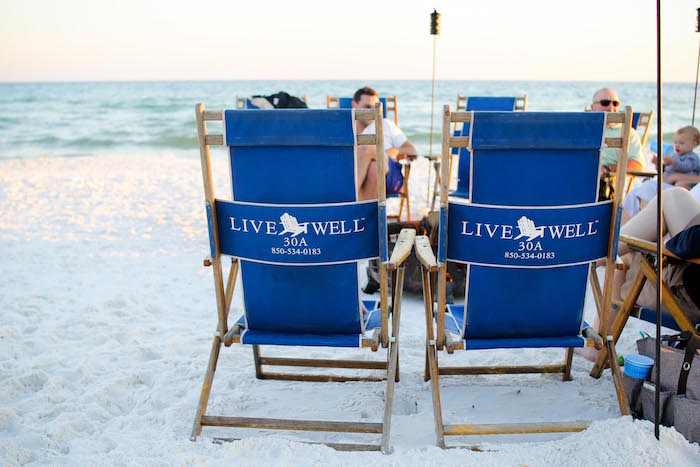 – a bonfire, tacos and s'mores on the beach –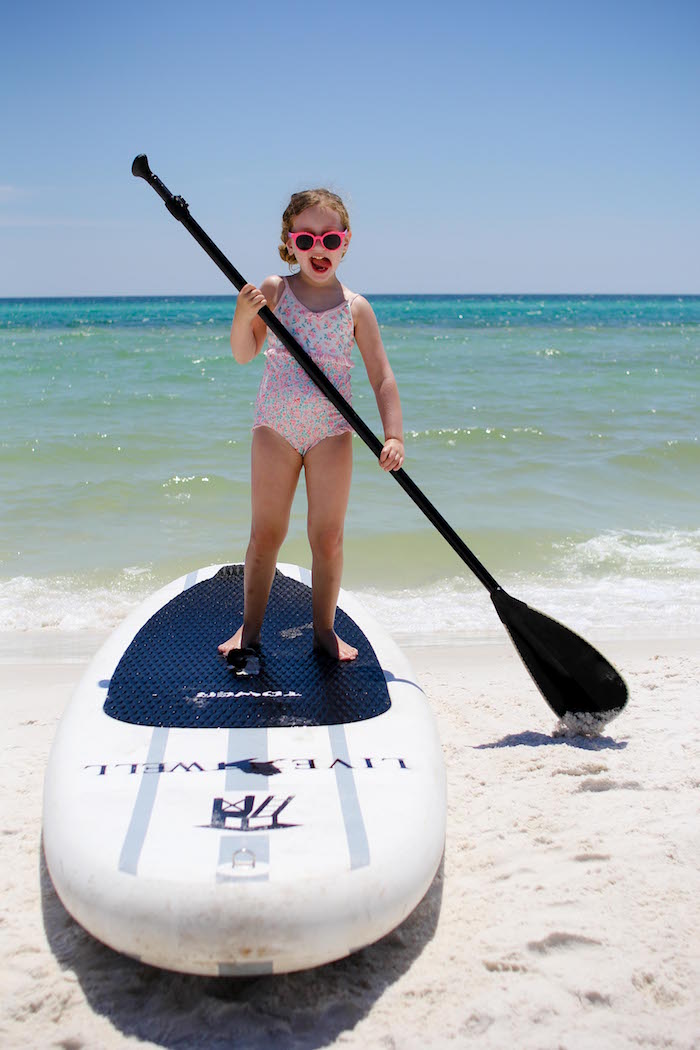 – using these paddleboards on the still turquoise water (and on the sand if you're Harper) –
I've been in Florida all week on a family vacation, and after four years of not visiting 30A every summer like I've done since I was a baby, it's been so sweet to be back.  California beaches are beautiful, but I've loved being back in the silky white sand of Santa Rosa Beach and actually being able to paddleboarding out into the ocean (without a wetsuit). Gorgeous!
One of the highlights of the week was a beach bonfire with tacos and s'mores. Everything was set up for us by the team of Live Well 30A, including chairs and tiki torches, and we sat there for hours roasting marshmallows while the kids searched for crabs with their flashlights. So much fun!
Live Well 30A provides all kinds of services and rentals (like the bikes and paddleboards we've been using all week), and the concept is beyond brilliant. A one-stop shop for all your beach needs (where was this 10 years ago?! We needed this!) and so easy!  You can also find your beach rental using Rent 30A, so literally in two websites you can get basically everything you need – including catering or an in-house chef. AND if you're traveling to this area and use code CBL30A, you can get 10% off your order!
I plan to share another blog post in the next week or two with what we did, where we stayed and some of my 30A recommendations, so stay tuned for those details.  Thank you so much for reading (and for all of your recs on Instagram), I hope you guys have a beautiful weekend! XO –