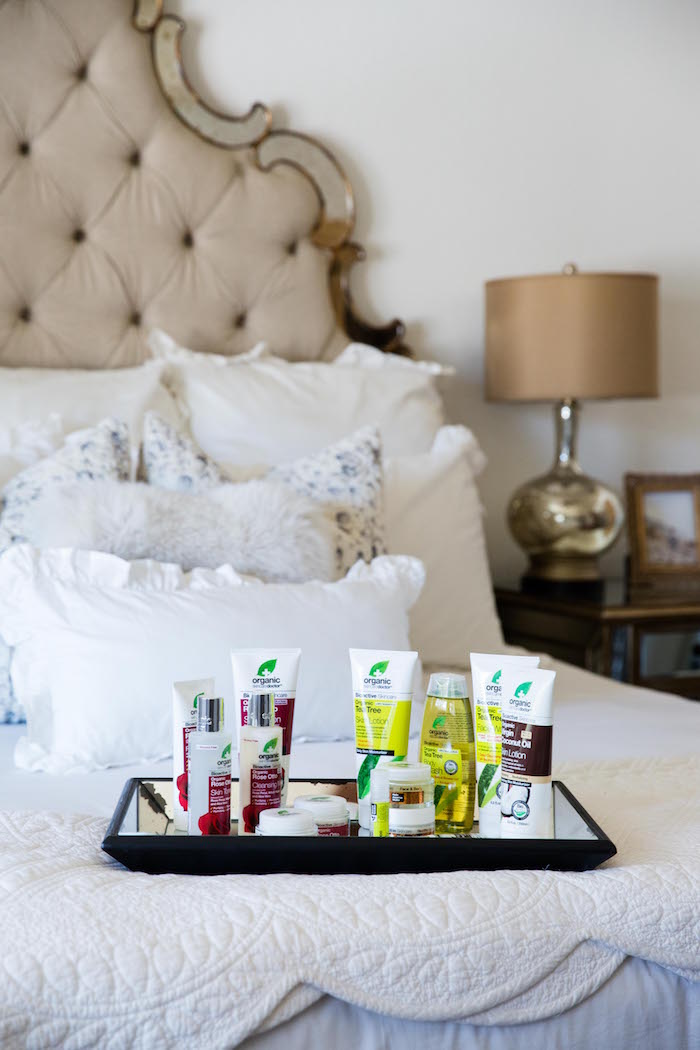 I'm excited to share some skincare that I've been using lately (and Christian might also be dipping his fingers in) that I think you guys will love.  When I'm taking care of my skin, I want to feel beautiful inside and out.  I like to know that what I'm putting on my body not only smells and feels good but is good for me.
Organic Doctor® skincare products are a new skincare line from Britain that just launched in the U.S. in over 3,000 CVS stores nationwide and on Amazon. I love that it's a clean beauty solution that is accessible and affordable.  Plus it's free of parabens, petroleum, SLS, synthetic colors and silicones. They source natural ingredients from all over the world!
Truthfully, I didn't really pay that much attention to the ingredients in my shampoo and skincare until Christian started ordering his own sulfate-free shampoo and chemical-free body wash.  It made me wonder about the ingredients I was using.  Now I've discovered a new collection that we can both use, and we've actually had a lot of fun trying the different collections together.
Sometimes it's just the scent of a product that starts your morning right or ends your day peacefully.  The coconut oil and rose otto collection smell absolutely incredible (my personal favorites), and I love knowing the coconut oil is sourced from organic farms.
I've been reading about the magic of tea tree oil for your skin for quite a while, so I've been using this Tea Tree Blemish Stick and it's amazing! I made sure to bring it with me on my beach trip to help with blemishes that sunscreen will sometimes create.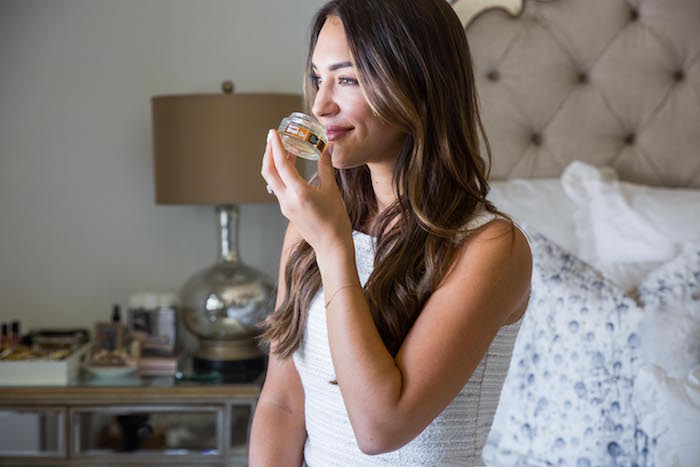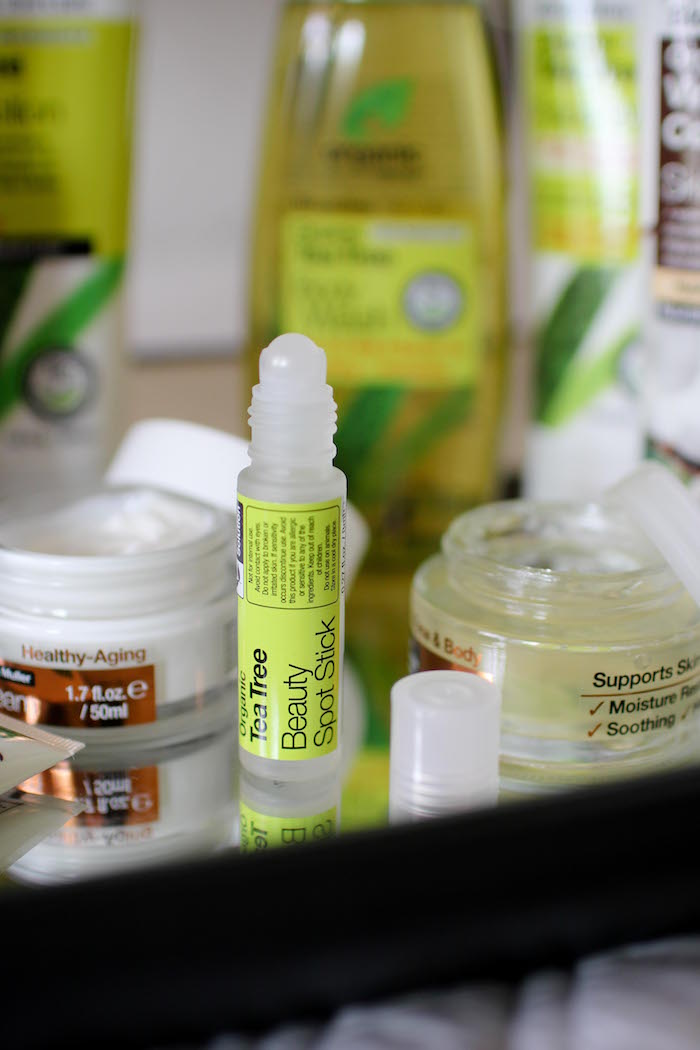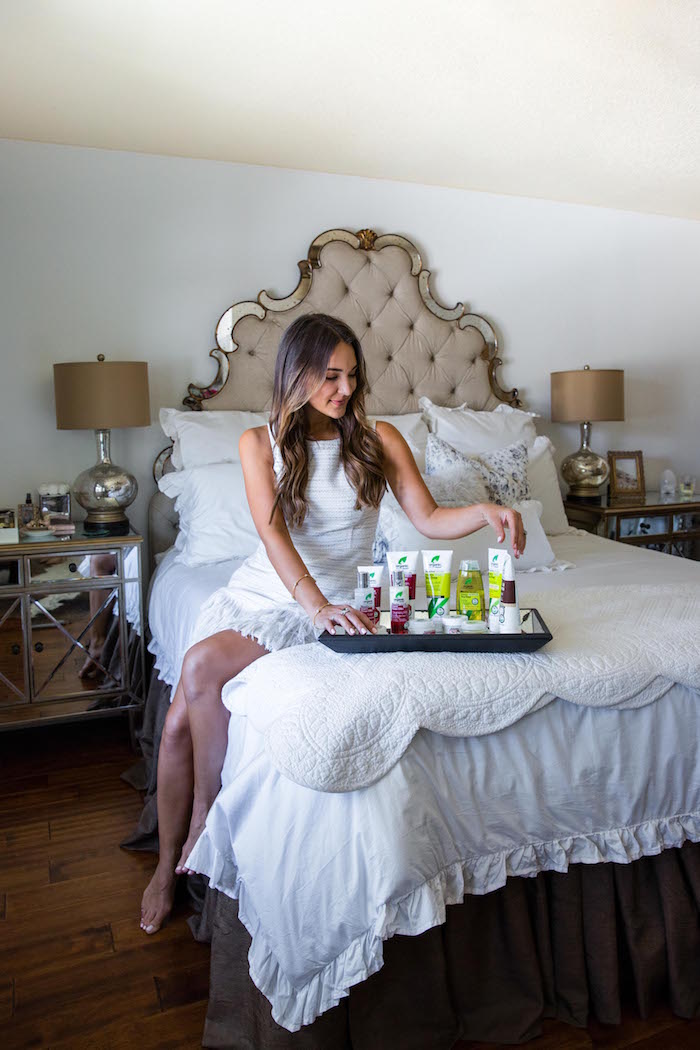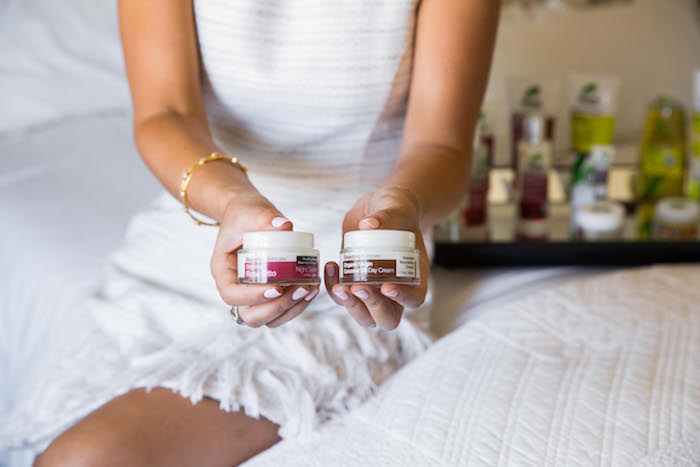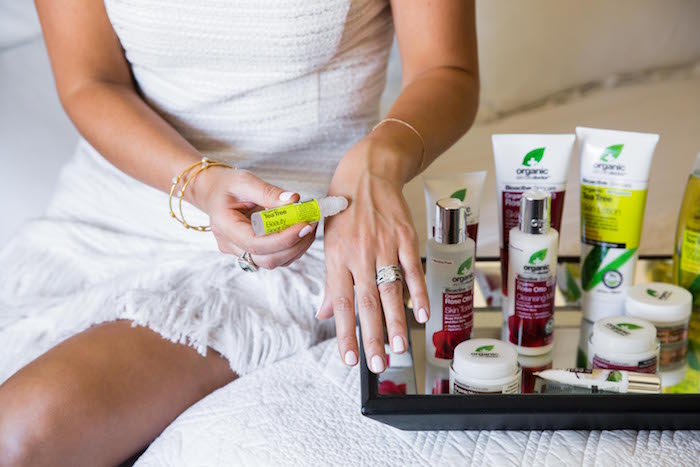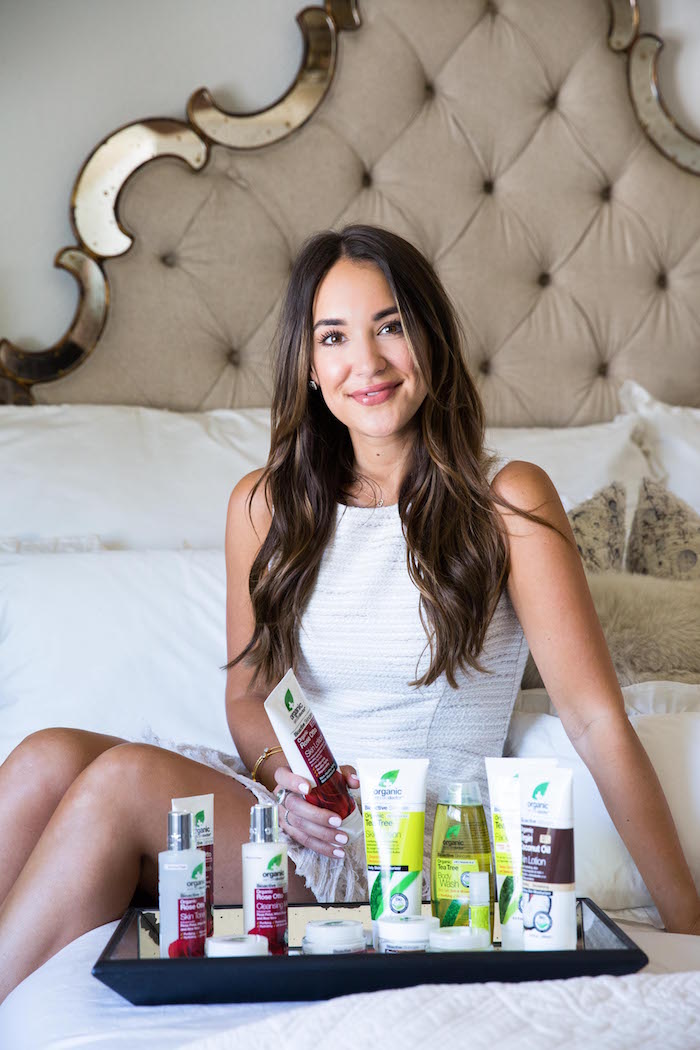 photos by Vincent Elejorde
headboard (on sale!), also available here | bedding, also love this (on sale!)| dress | gold bangles | albion ring and earrings | similar lamp | similar mirrored chest | mirrored tray
Some of the products I've been using:
Rose Otto Cleansing Milk | Rose Otto Face Mask | Rose Otto Night Cream | Rose Otto Toner | Rose Otto Skin Lotion
Tea Tree Blemish Stick | Tea Tree Skin Lotion | Tea Tree Body Wash | Tea Tree Face Wash
Coconut Oil Eye Perfect | Coconut Oil Day Cream | Coconut Oil Skin Lotion
Have you tried organic skincare products before? I really think once you do you won't go back. I love knowing what I'm putting on my skin and with a line as vast as Organic Doctor®, you're covered head to toe. You can find these products online at Amazon and at CVS!
Thanks for reading and sharing, and you can find Organic Doctor on Facebook here and Instagram here. XO –
Brought to you by Organic Doctor®