One of the most common questions I get (see all the most asked question on the FAQ page!) is about my skincare routine. First and foremost, I do think a large portion is thanks to my parents who both have always had great skin. However, I learned how to take care of my face early in the game.
If you're into skincare, you've probably heard people talk about serums, a product you put on freshly washed skin before your moisturizer. Today I want to share with you why serums are so amazing and WHY you should be using one!
Clarins new Double Serum is two powerful anti-aging serums combined into one product. Referred to as the "next generation wrinkle treatment," it has over 20 potent plant extracts including Turmeric (known for it's mega-beneficial anti-aging properties for lines and wrinkles).
It's mineral oil-free, lightweight and helps firm and even your skin tone. I have pretty sensitive skin and have notoriously tried products and then immediately tossed them aside because they burn or irritate the skin around my eyes.  If you're like me, this serum is really gentle and a perfect start to adding this step to your skincare routine.
Another thing I like about this product is that the pump gives you two options – a smaller portion vs. larger. So in the winter when your skin is dryer you can apply the larger pump. Currently the smaller portion is perfect for me and I've been applying it every night after I wash my face.  I try to pull out my jade roller afterward and roll my face (more about how to do that and why here).
So why should you be using serum?
Serums are made up of smaller molecules that penetrate deeply into the skin and deliver a very high concentration of active ingredients. This makes it a great tool for targeting specific skincare concerns, like wrinkles and fine lines. It's a quick and easy skincare step to nourishing your skin and preventing some of those aging concerns we all have.
For a deeper FAQ dive into serums, check out this article.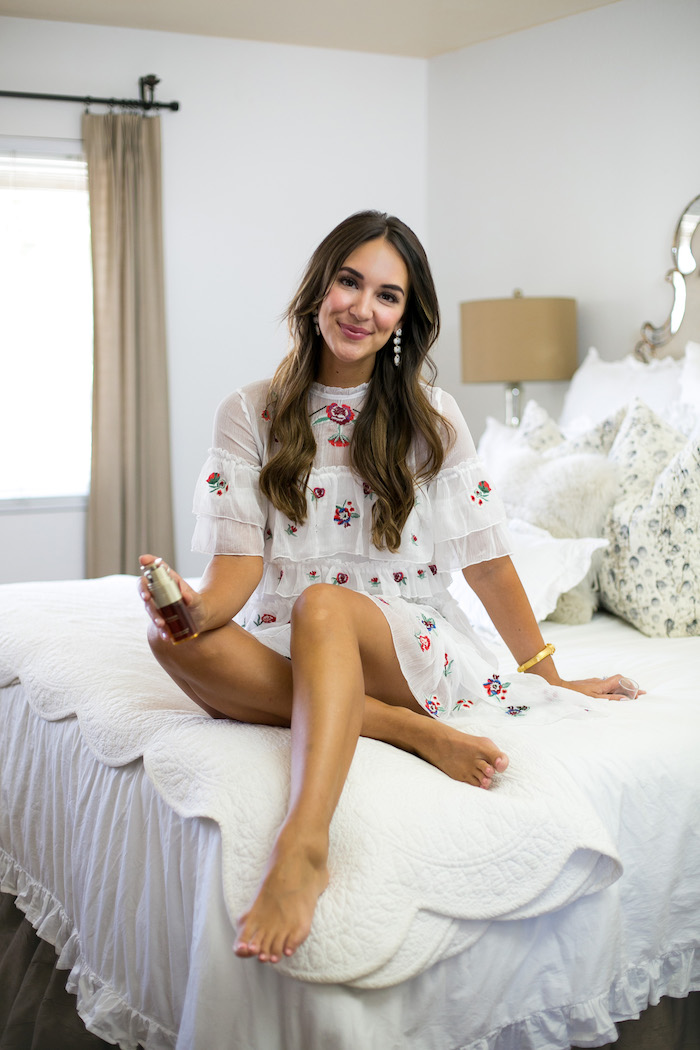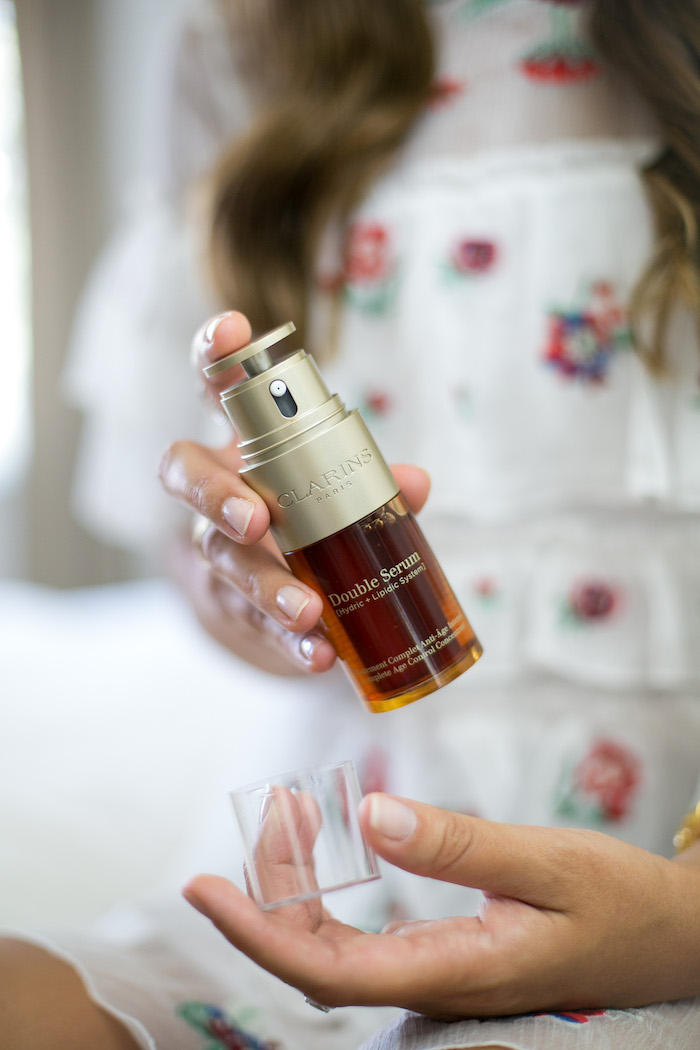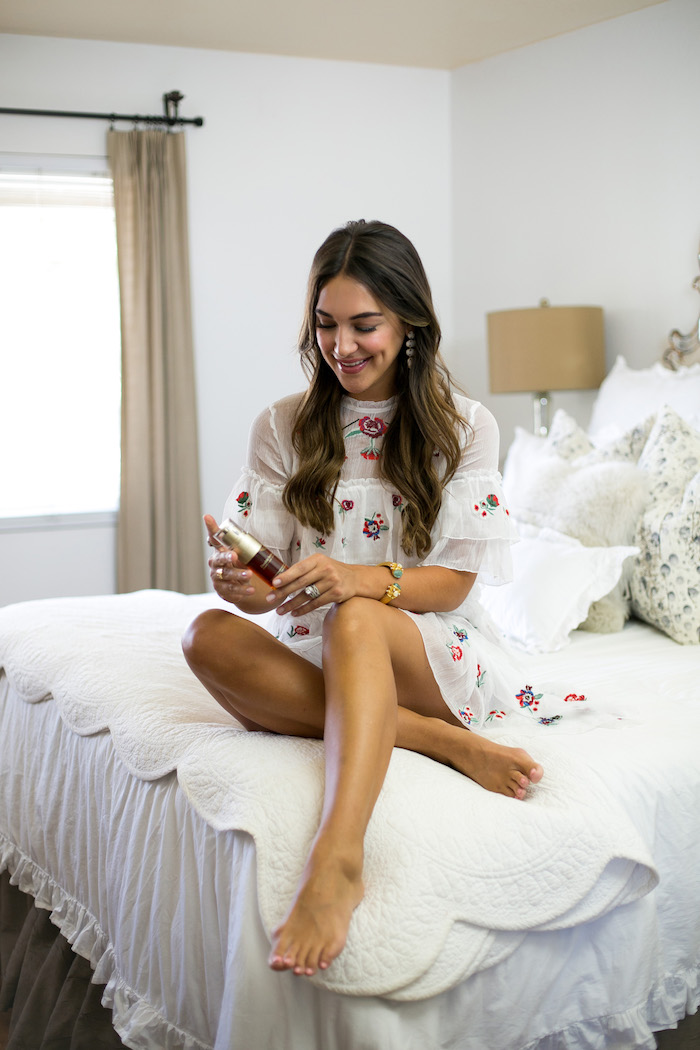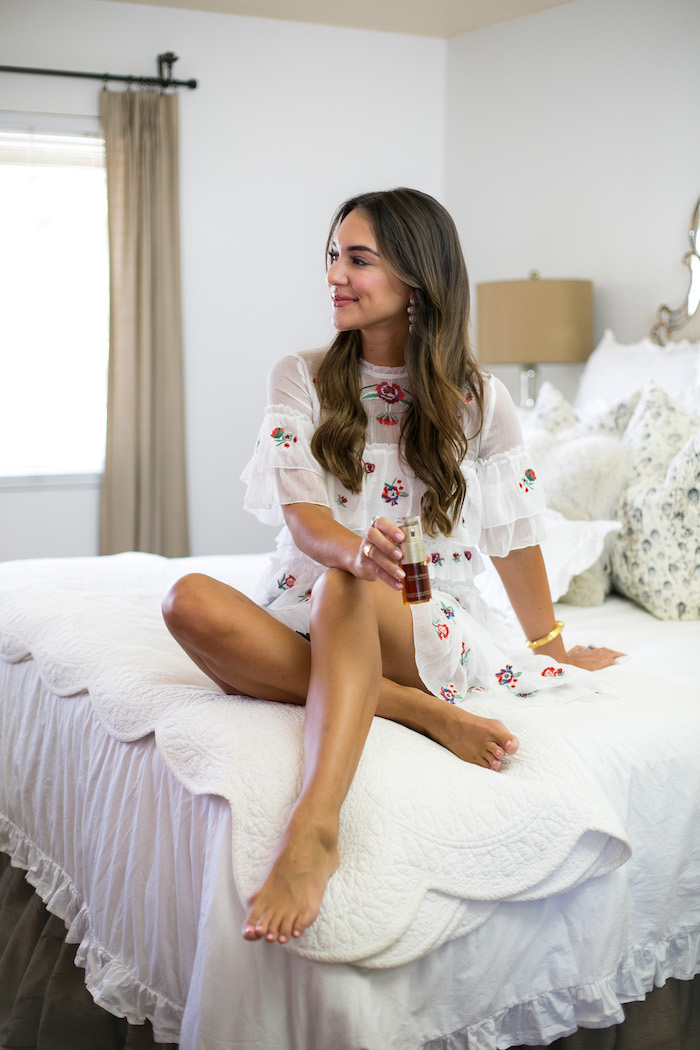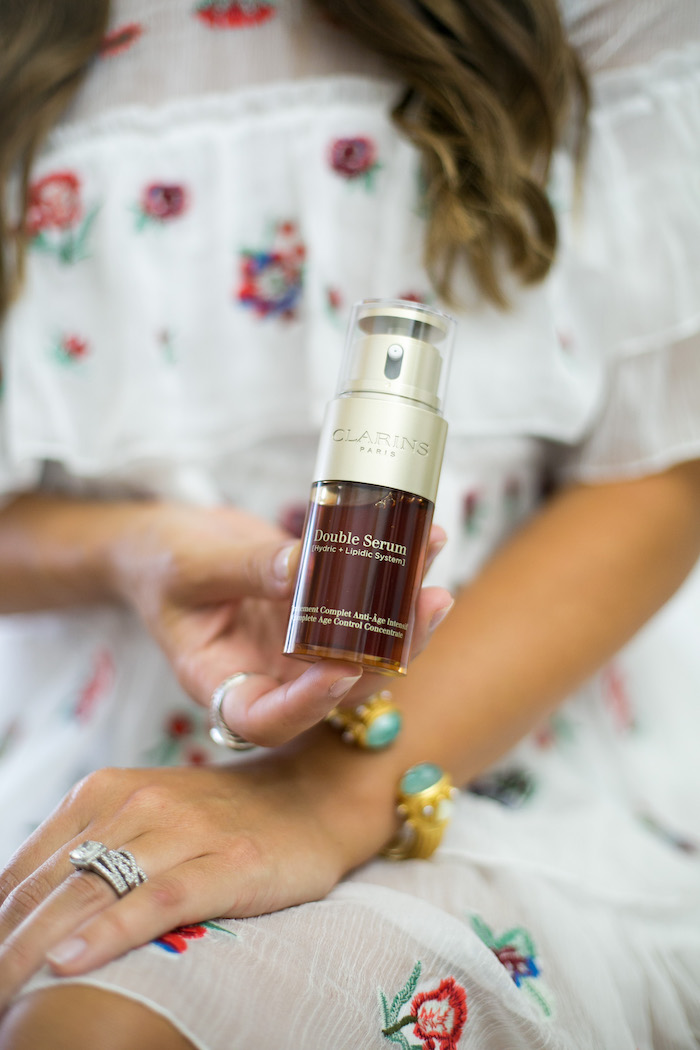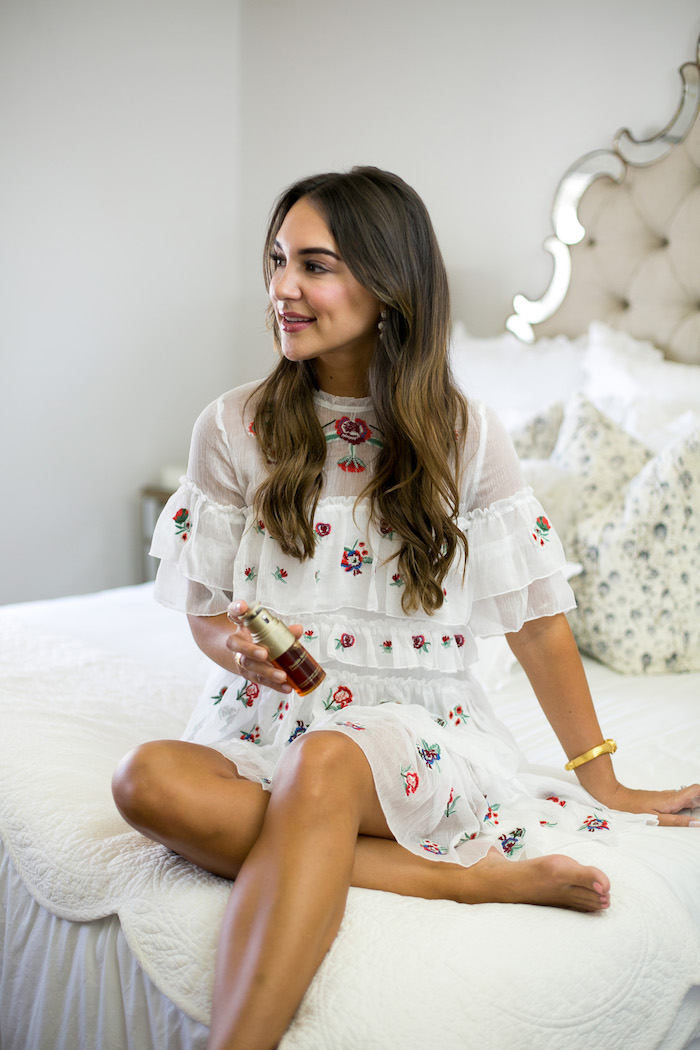 photos by Christian Barnes
Clarins Double Serum | similar bedding (on sale!) | headboard | similar lamp | dress, similar styles here and here, love this one | earrings | cuff | similar gold ring | statement ring
Do you currently use a serum each day? I'd love to hear your experience and thoughts! Thanks so much for reading – XO –
Brought to you by Clarins