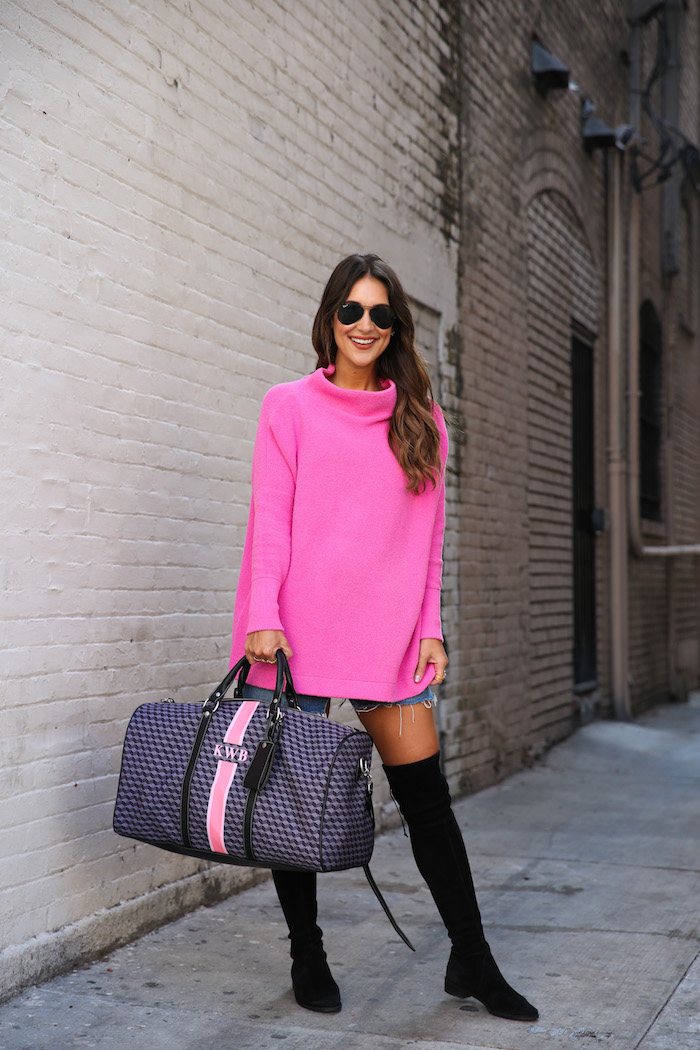 I've said it before, but one of my favorite things about living in California are all the quick weekend trip options we have. Christian schedule is much less flexible than mine, so if we can pack a quick duffle bag and spend a weekend away, we try to take advantage of it.
I recently personalized some travel bags with Barrington Gifts that are perfect for fall getaways. I am seriously loving them.  I also have a matching laptop case that isn't pictured, but I'll be sharing in a Friday's Five post with you guys. As soon as I got it, I immediately tossed my old cover because this beaut is a serious upgrade.
I love that you can customize the bags with numerous color combos, fonts, etc. It really allows you to put your creative touch on something personal, and I'm already thinking about all the weekend trips I'm going to be taking this duffle on. I actually took the tote with me to New York recently and it was the perfect carry on for my computer, headphones, etc.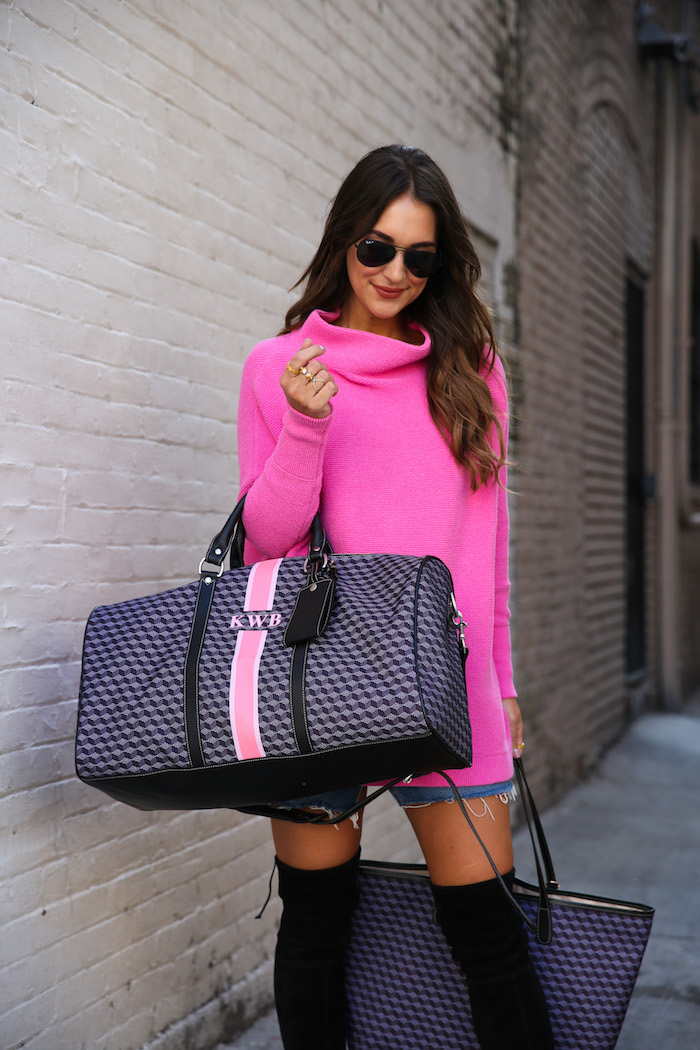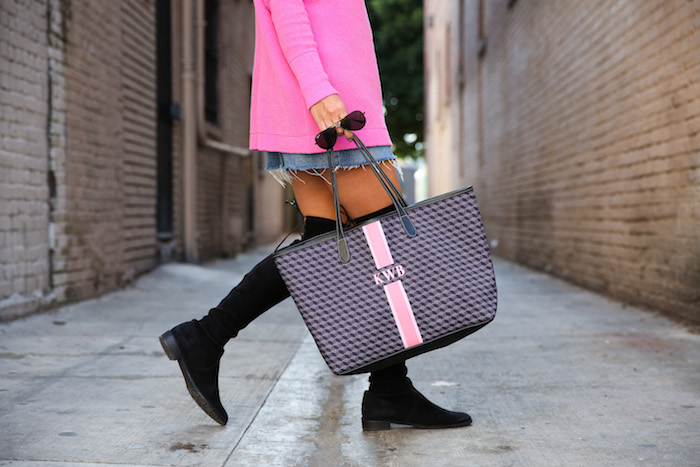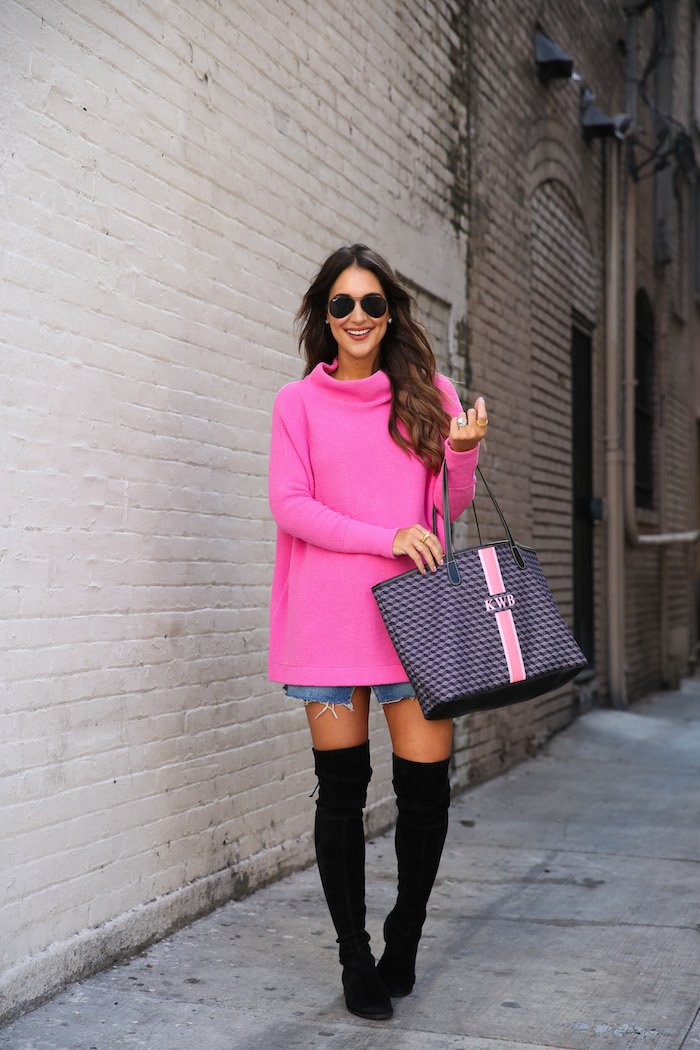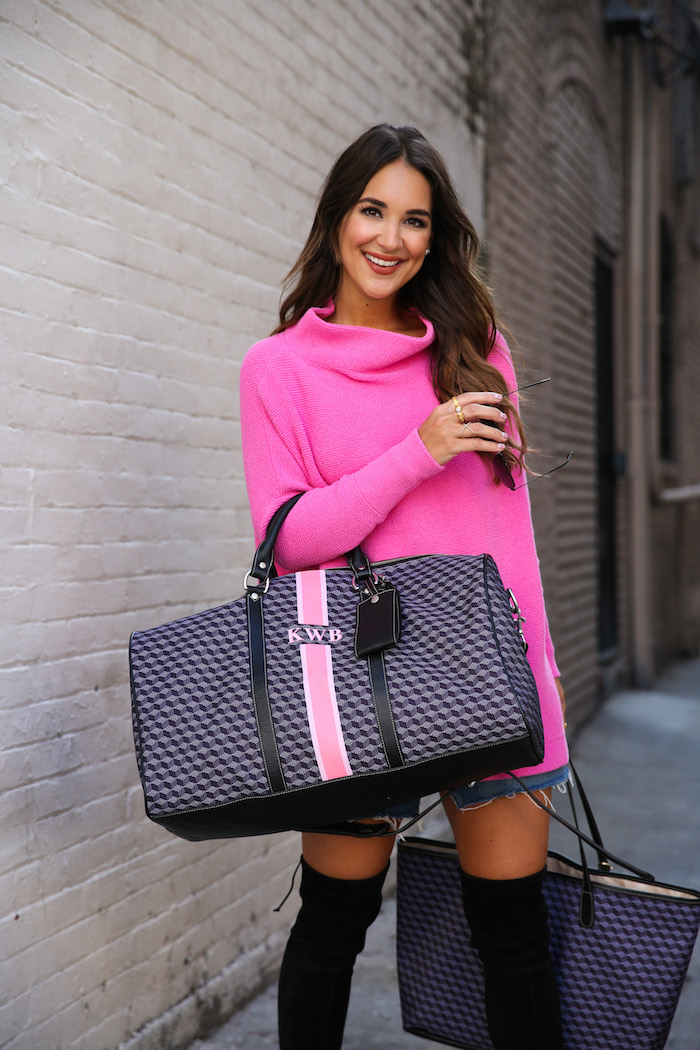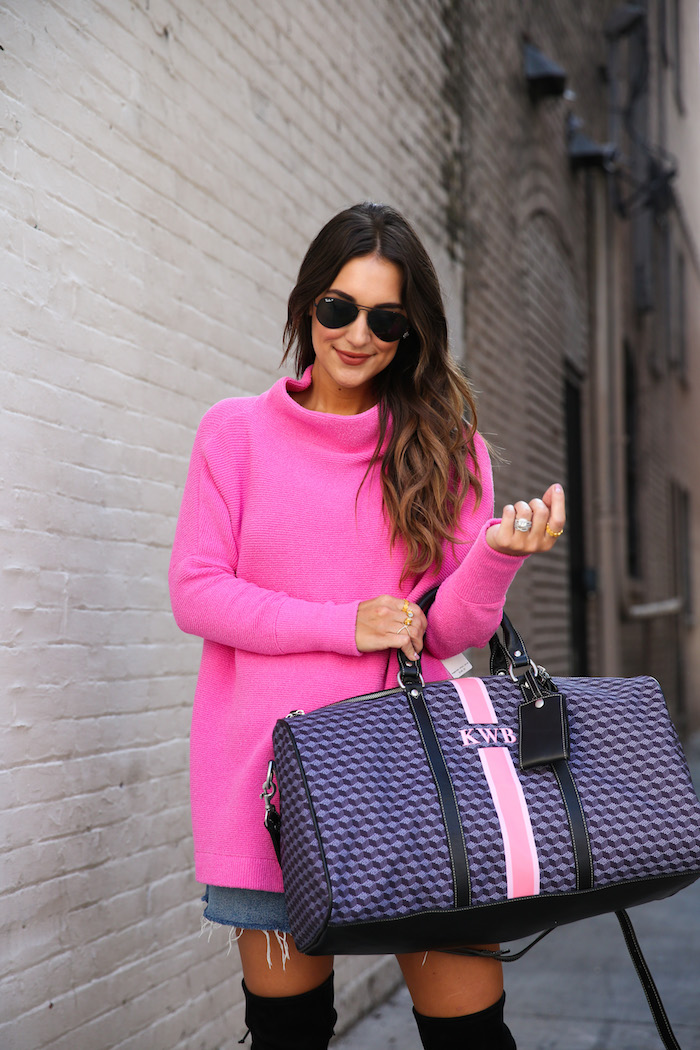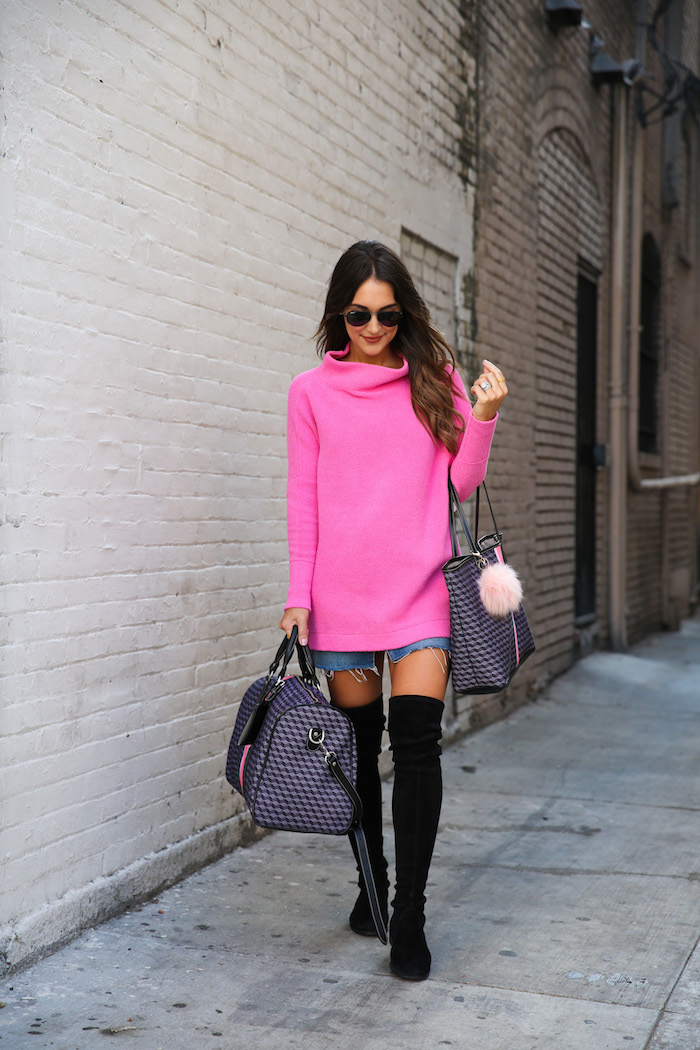 photos by Vincent Elejorde
Belmont Cabin Bag | St. Anne Tote | matching Buchanan Laptop Case | sweater | denim skirt | boots | sunglasses
Where are some of your favorite places to travel to on the weekend?  Have you looked at all the different patterns available for customization (you can check them out here)?  How cute would a personalized bag be for a holiday gift?
Thanks so much for reading – and if you're a Californian, I'd love to hear your favorite spots. Ojai is on our list! XO –
Brought to you by Barrington Gifts