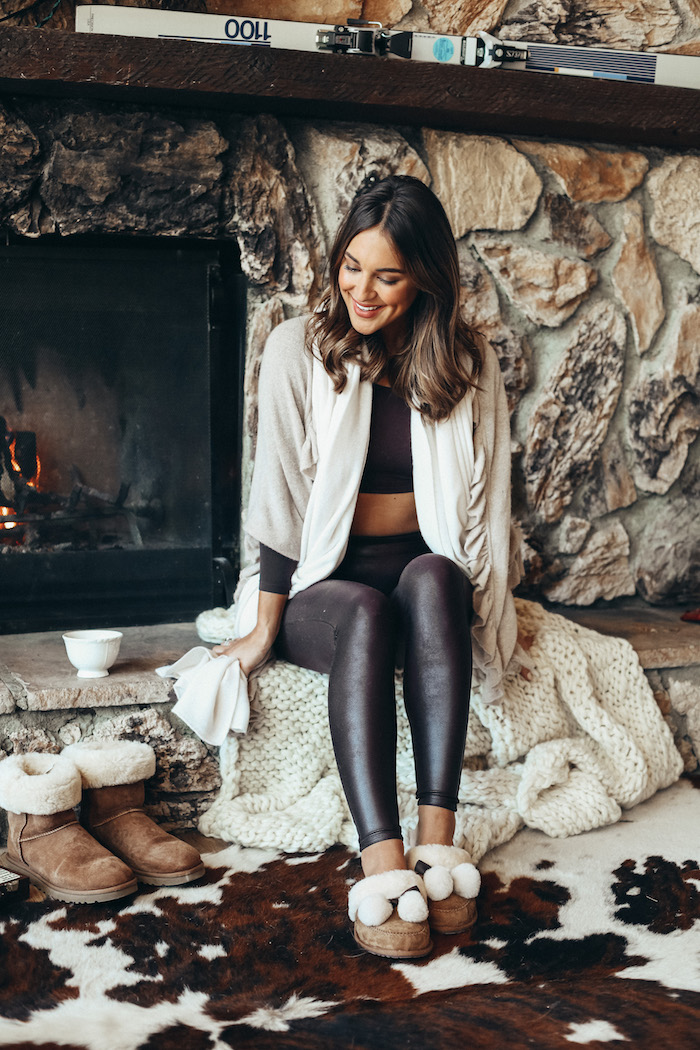 Christian and I took a mini anniversary trip to the mountains recently. You guys had a lot of questions about Big Bear so I thought I would answer some of those today!
Where to Stay:
We usually visit Big Bear in the fall for a taste of the season and both last year and this year we have snowy December visits planned. I think fall and winter are the best times to visit, and you'll want to find a cabin on VRBO or Airbnb (better selection than hotels and more nestled away in the woods).
What to Do:
My favorite thing to do in Big Bear is just this – cozy up in Ugg slippers, all the cashmere and drink coffee/hot chocolate/wine by the fire.  We play board games and watch movies. We usually spend the majority of our time at the cabin which is why C always spends a lot of time finding the perfect place.
I leave the fancy clothes at home and bring my Ugg boots (bonus points that they match Bailey's hair – lab owners, you know what I mean!) and comfy pieces.  I love the Ugg selection at Bloomingdale's, and they have some of the best cashmere pieces.
Where to Eat:
I was surprised on this visit to see a lot of new restaurants! On this particular trip we only ate out once, but in past visits we have visited the below –
The Old German Deli – this is a new sandwich spot and has really, really good meat. Warning: they do put mayonnaise on everything even though the description doesn't say mayo, so if ask for it without if you're not into that.  I say this from two people who don't eat mayo!
Grizzly's Manor Cafe – great for breakfast or brunch. Think coffee and gigantic pancakes!
Peppercorn Grill – the best place for a nice dinner…. but I still think you might be better off grilling steaks at your rental!
Saucy Mama's – great pizza and sometimes on the weekend they have music outside.
The Black Kat – for years I've said that Big Bear Village would benefit with a little wine tasting spot and now they have one! We actually sat outside on little couches with heaters and had a tasting on this trip, and it was lovely. Would definitely go back!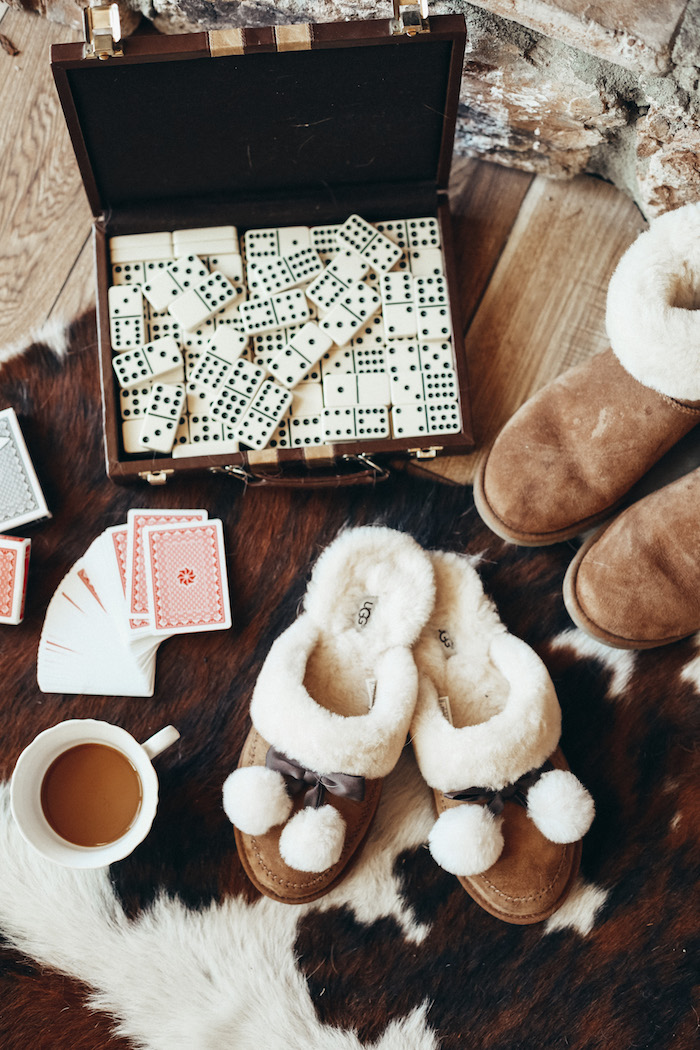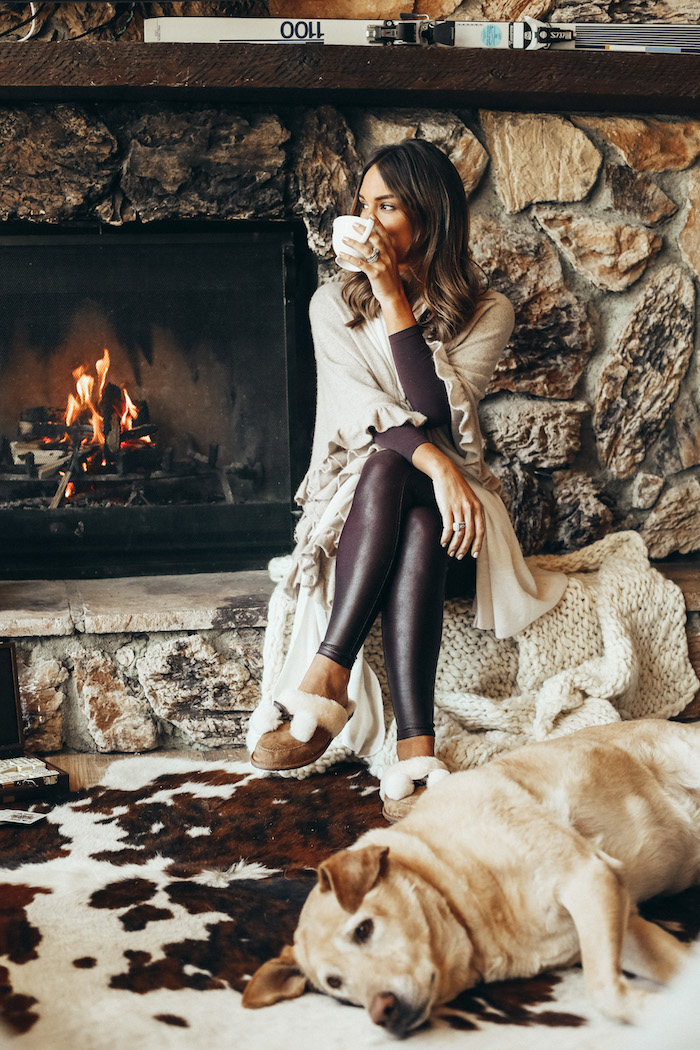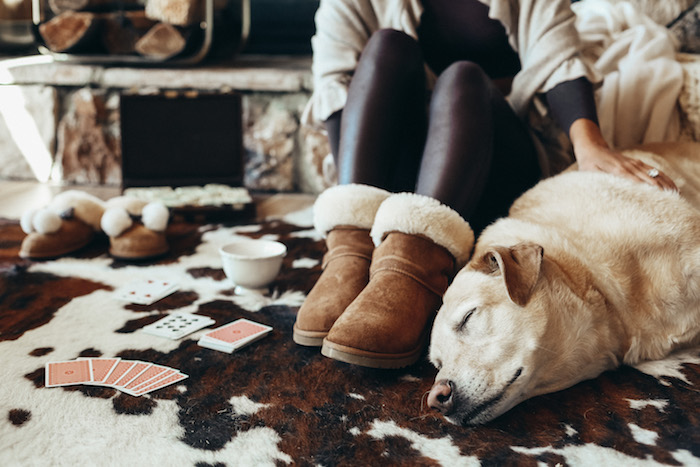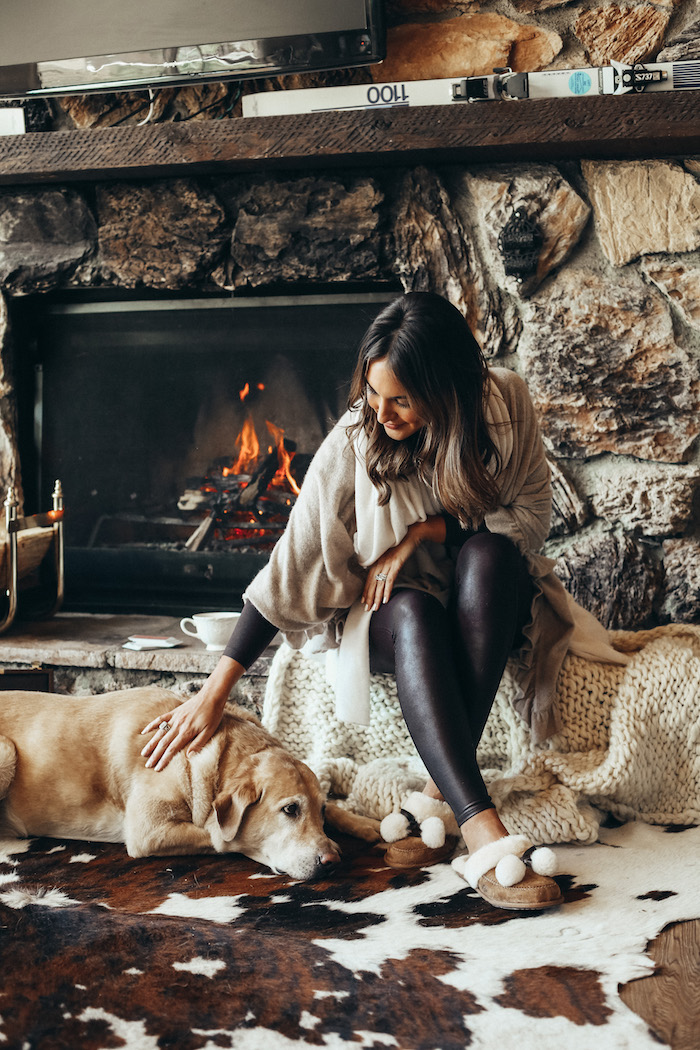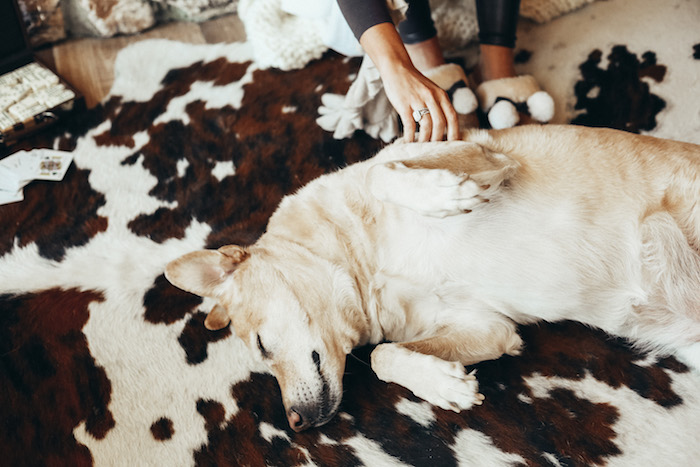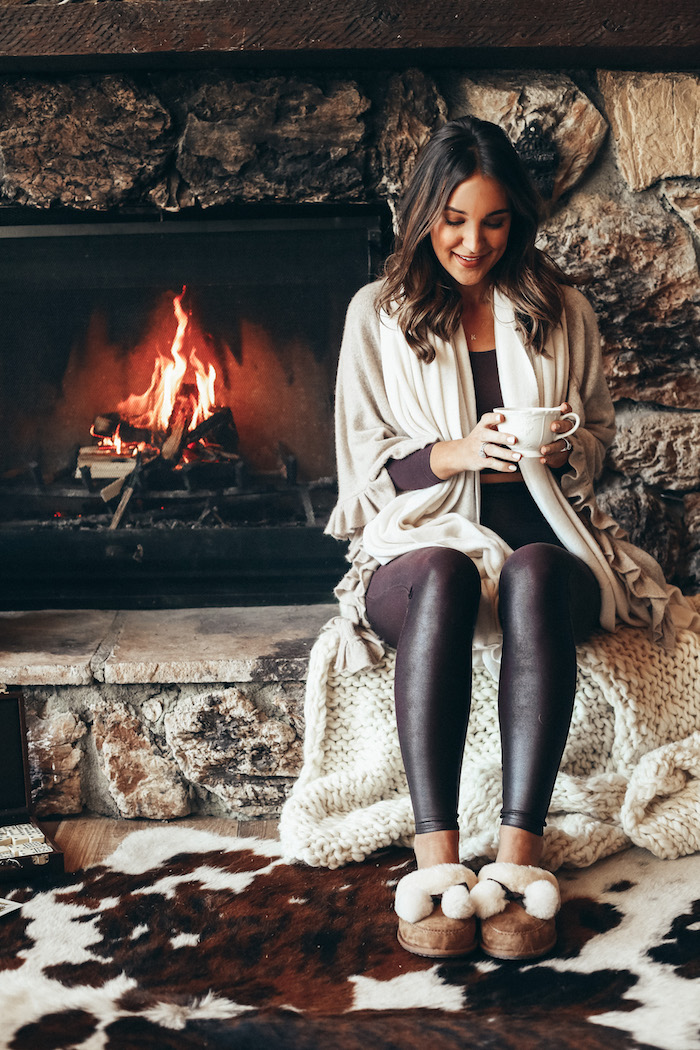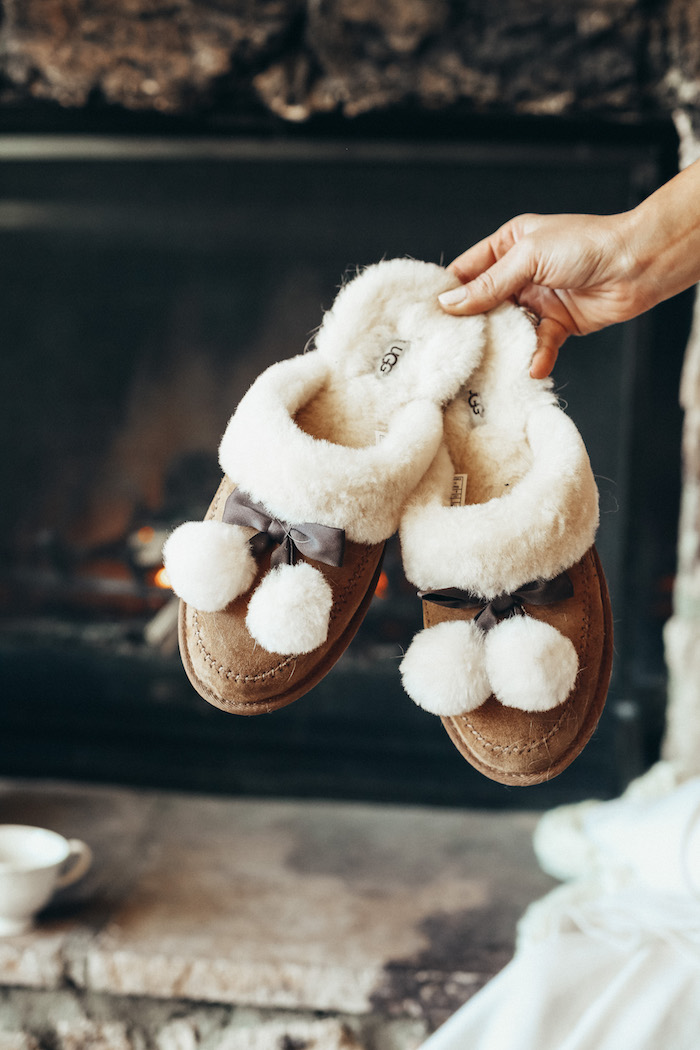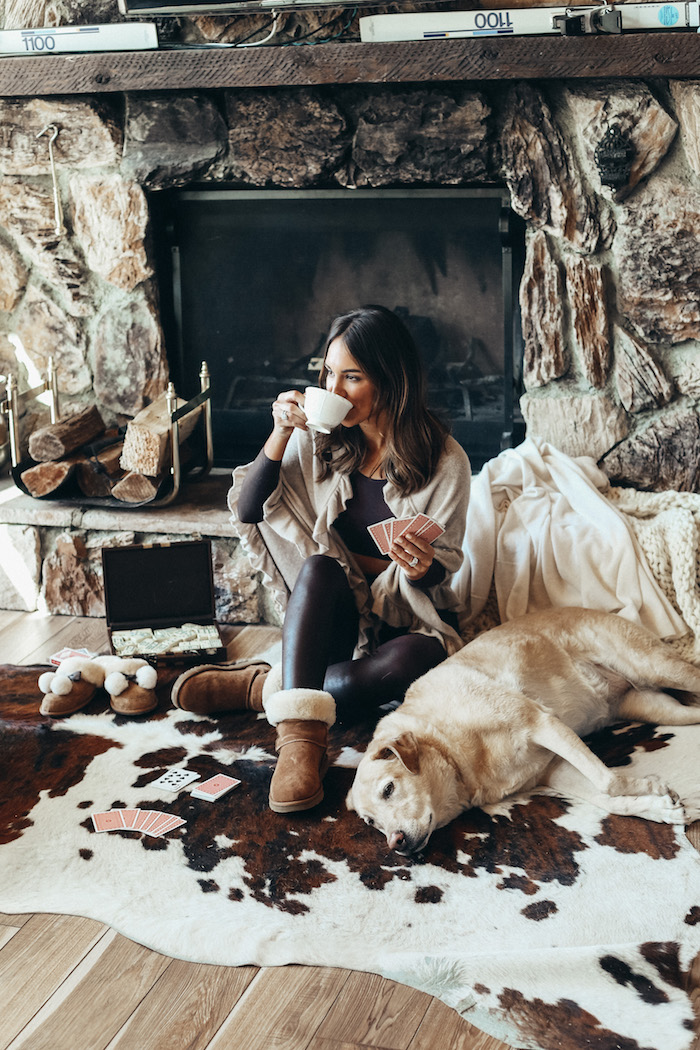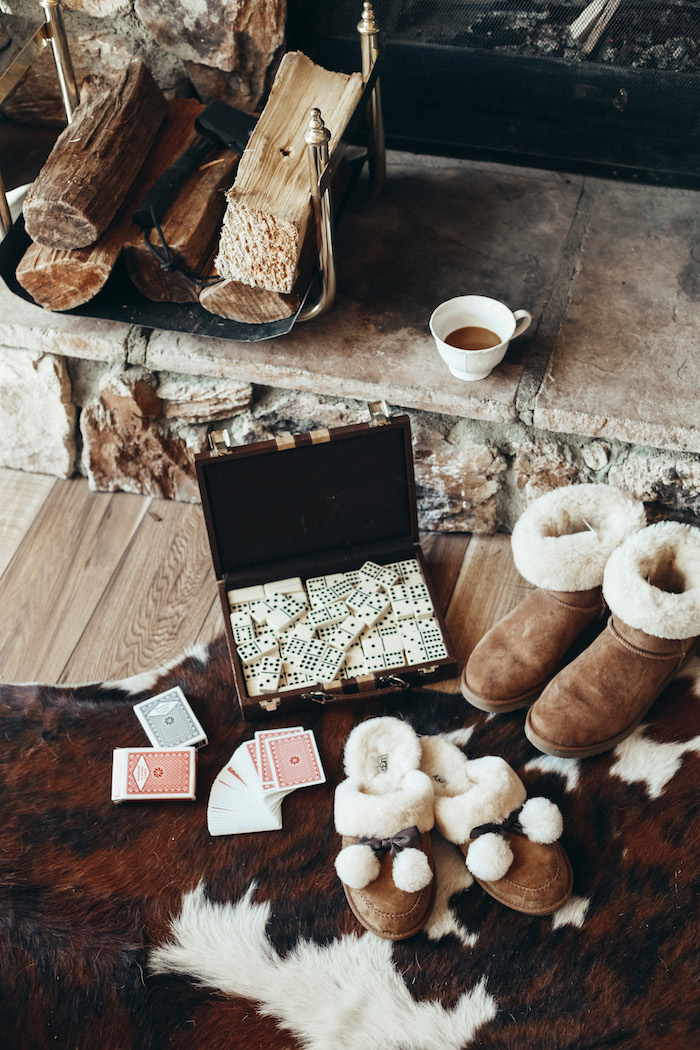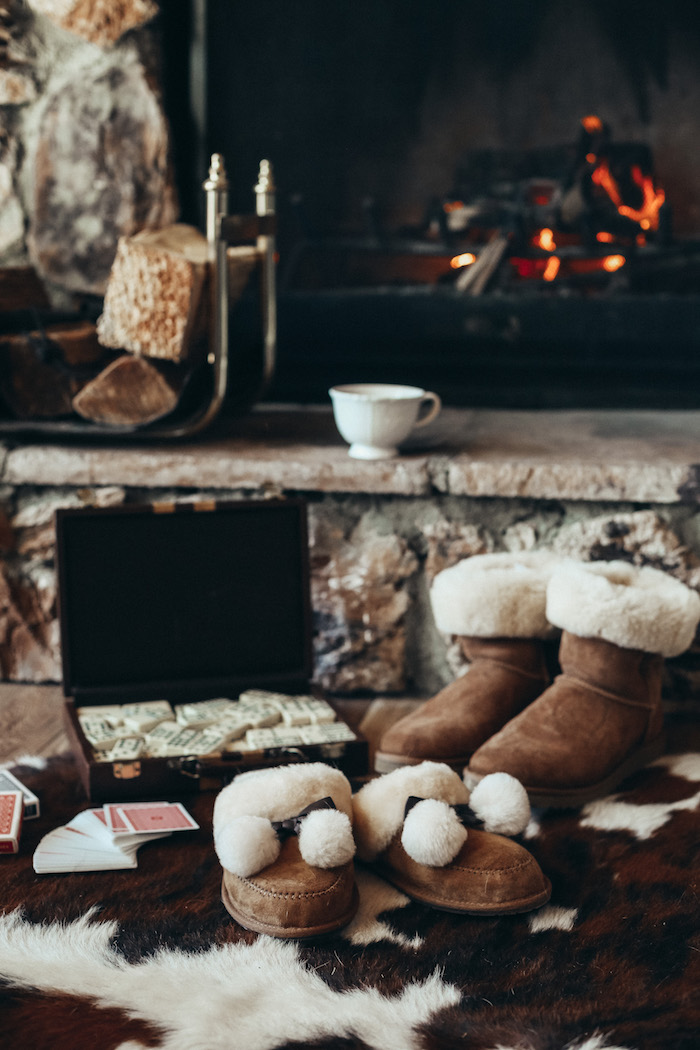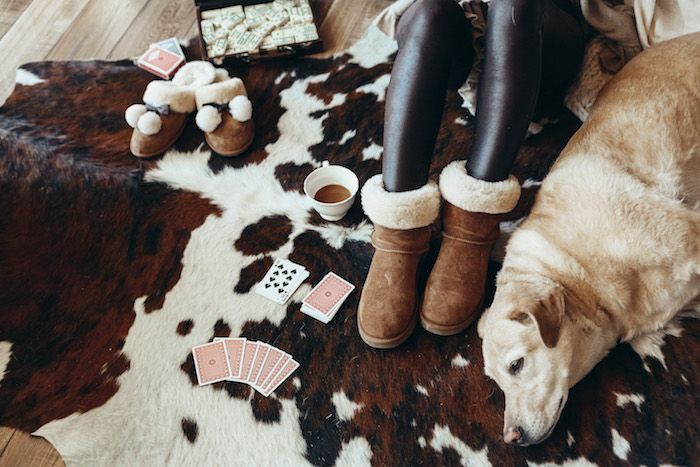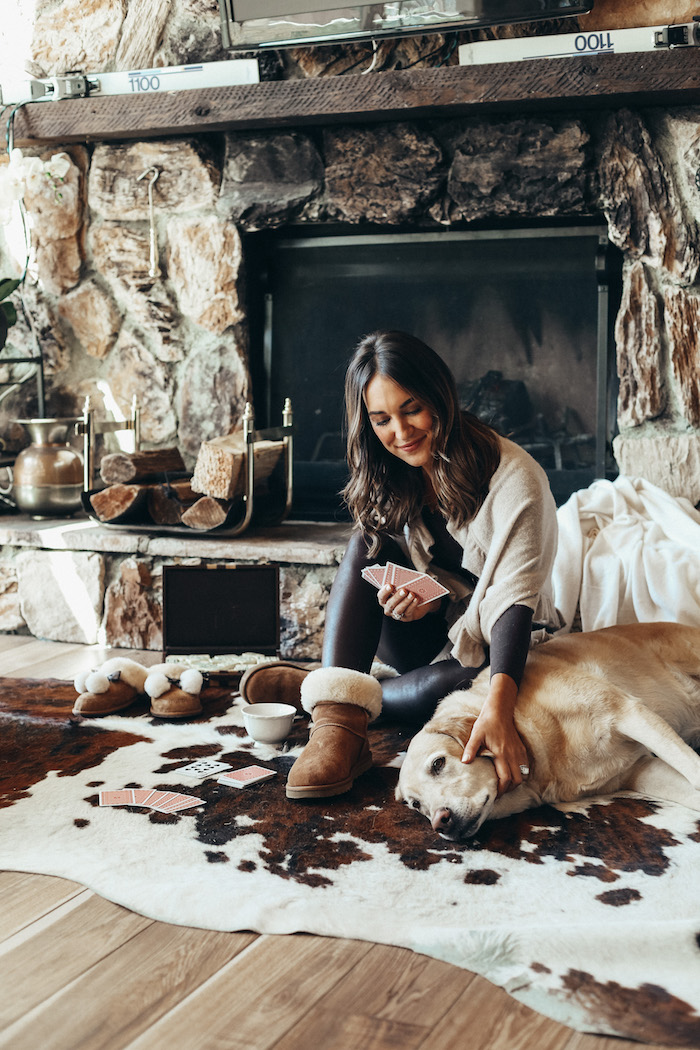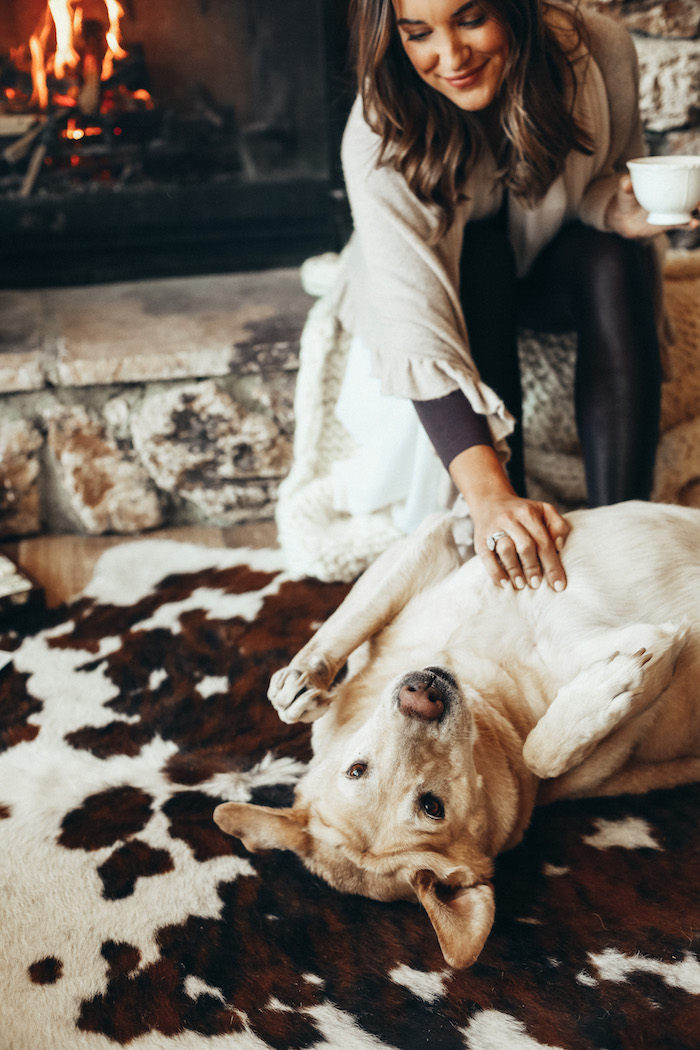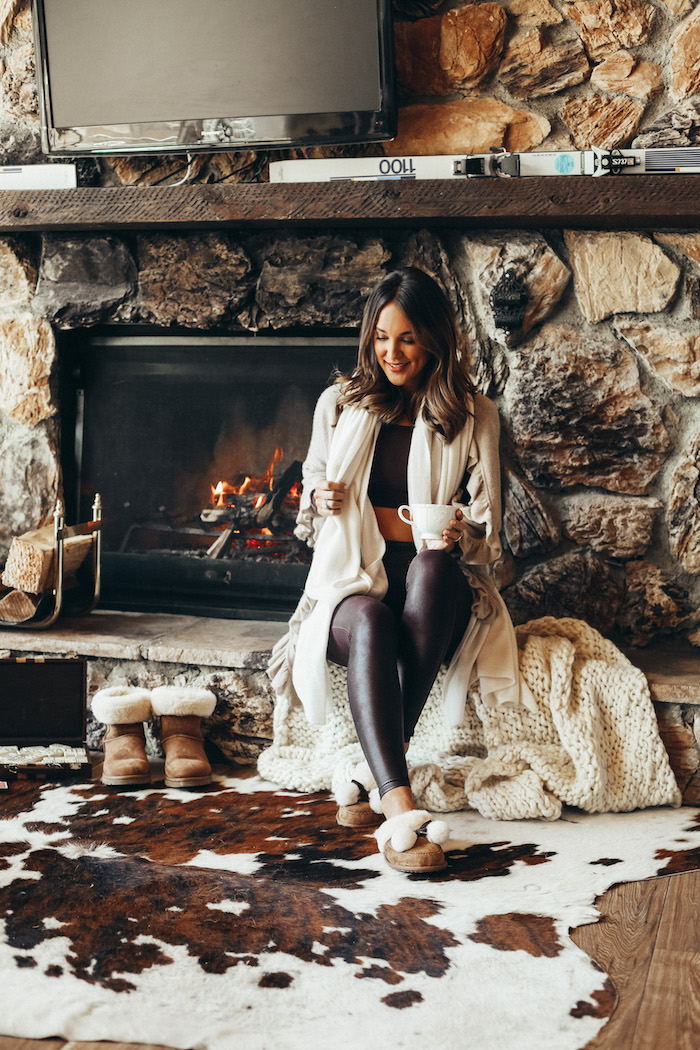 photos by Christian Barnes
slippers, also love these | boots | leggings – comes in 4 colors | crop top (intended to be worn underneath tops and dresses but I wore it as a top) | scarf – comes in 10 colors, also love this one | ruffled cape – comes in 5 colors
I hope this was helpful to some of you planning to head to the mountains!
And I definitely plan to pull this outfit back out over Thanksgiving weekend. Bloomingdale's has so many cozy pieces right now, I want to stock up on layers for some cold weather trips ahead.  Talk about comfy layers!
Brought to you by Bloomingdale's