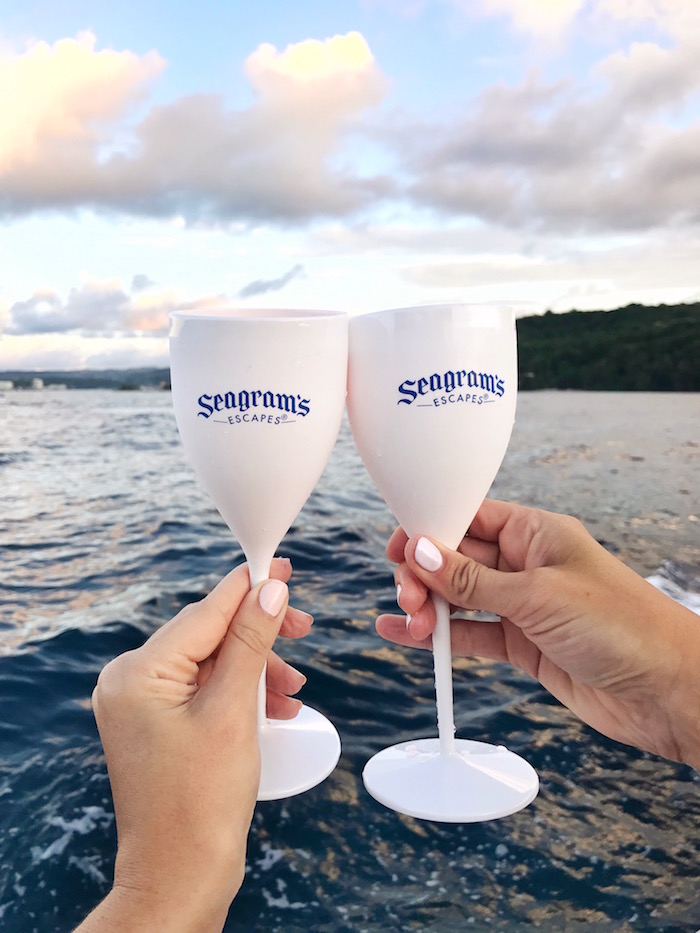 The weekend before Thanksgiving my sister and I went to Jamaica for the first time with Seagram's Escapes.  I have been to the Caribbean many times but never to Jamaica, so I was excited to see what the island was all about!
What I didn't look up ahead of time was how much time it would take me to get there. After about 10 hours on planes… I finally arrived!  I think after living in the South so long I tend to forget that pretty much everywhere is extremely far from California. BUT, there's no better place to relax than on the beach with warm ocean water and an open bar. Sign me up!
We went out to Dunn's River Falls on a boat, snorkeled in the ocean, got massages, watched fire dancers (I think my jaw is still on the ground remembering this) and listened to local musicians. One night they had the "Jamaican Whitney Houston" performing and she was incredible.
All while sipping different Seagram's Escapes cocktails. The resort made a rum punch with Jamaican Me Happy, coconut rum and a sweet & sour mix and it was SO good. The Calypso Colada is also quite delish.  Dangerously good!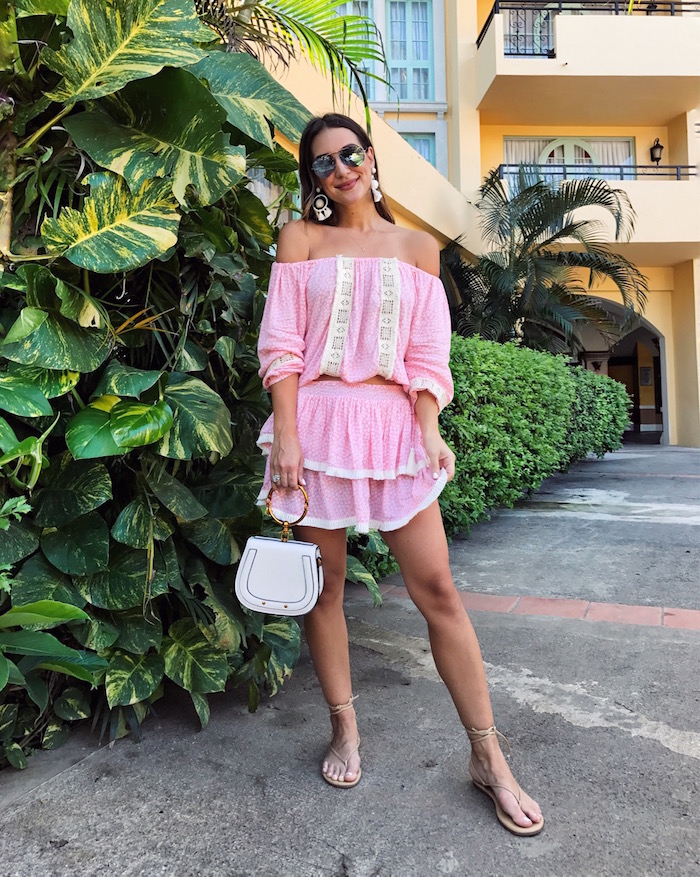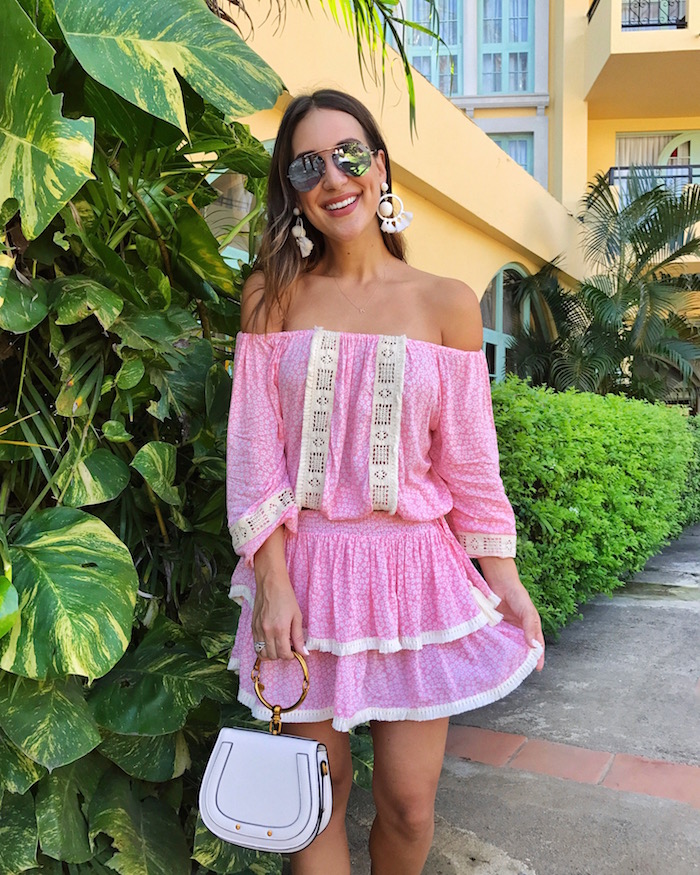 crop top (50% off) | skirt (50% off) – also available 50% off here | bag | similar sandals, also love these | sunglasses | earrings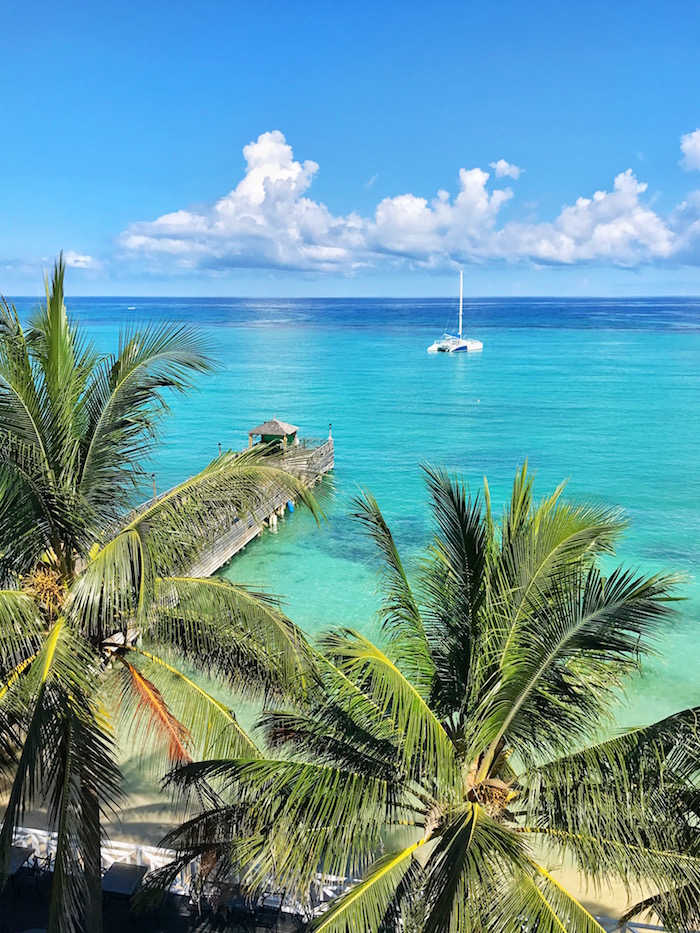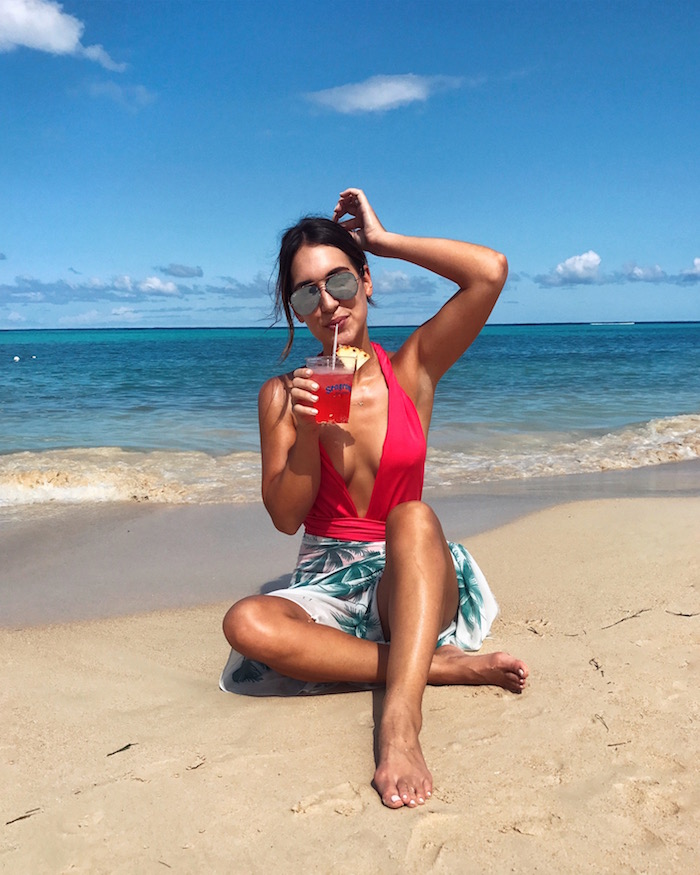 similar swimsuit here, here and here | similar sarong | sunglasses
dress, also available here | heels | bag | earrings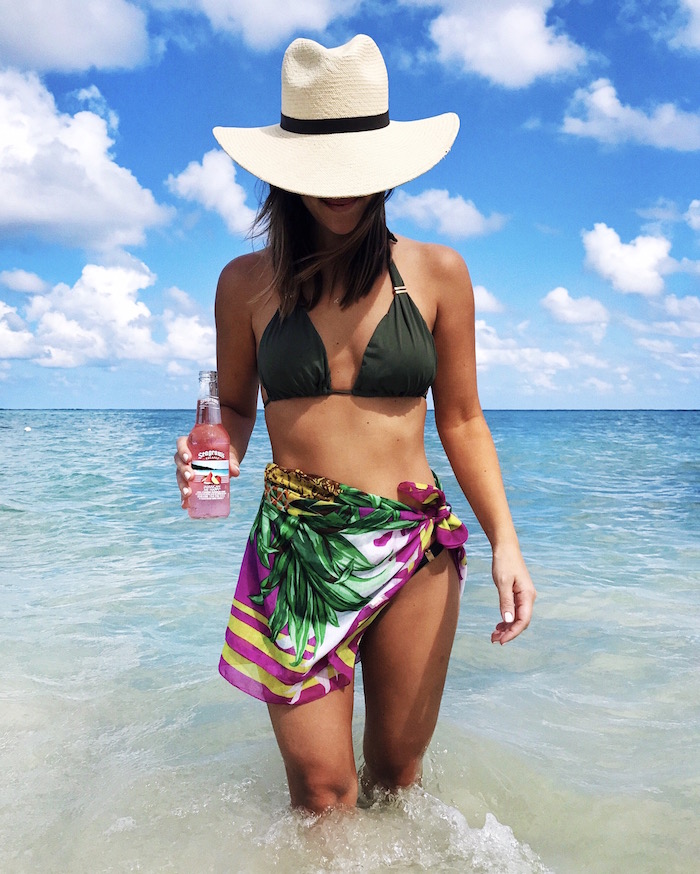 swim top | bottoms | similar sarong here, here and here | hat, also available here | pineapple float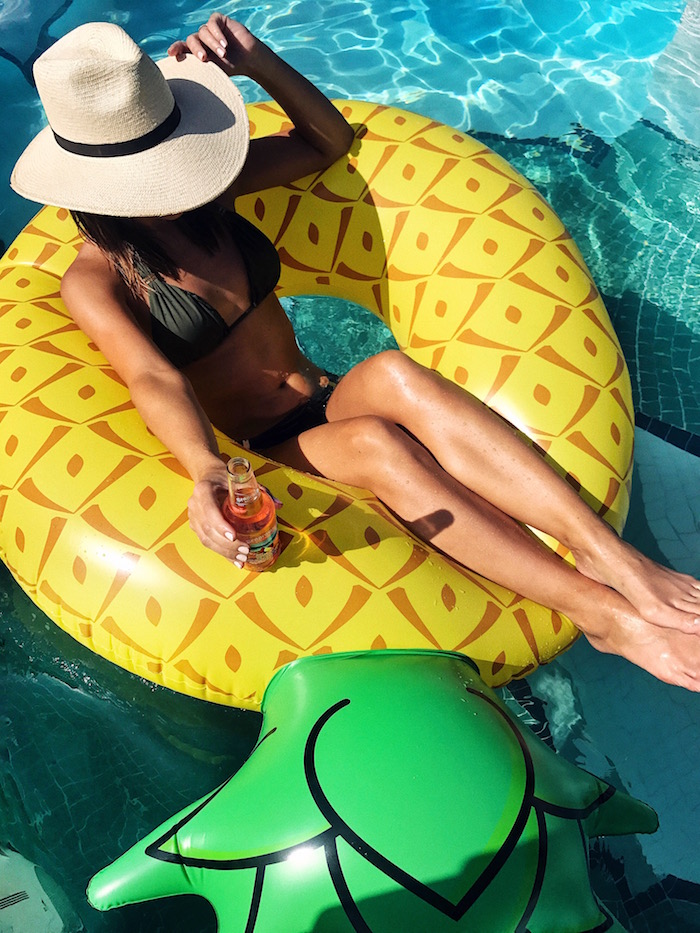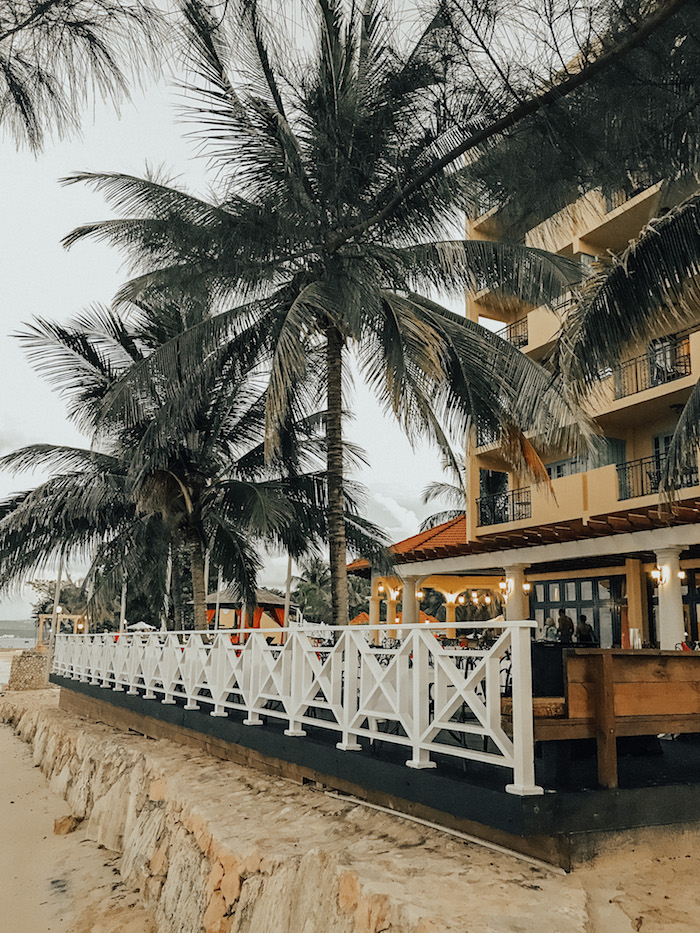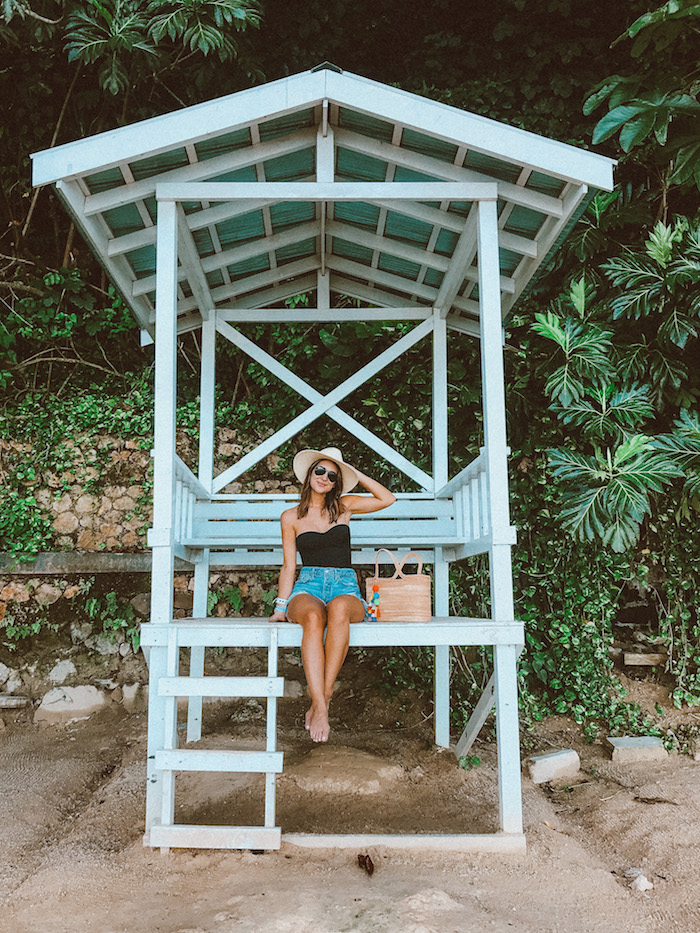 hat, also available here | shorts, also available here (run TTS) | similar suit here and here | sunglasses | similar bag here and here
Have you been to Jamaica before? Christian went in jr. high for a mission trip that involved sign language, and he still remembers a decent amount of signing.
Thanks so much for reading! XO –