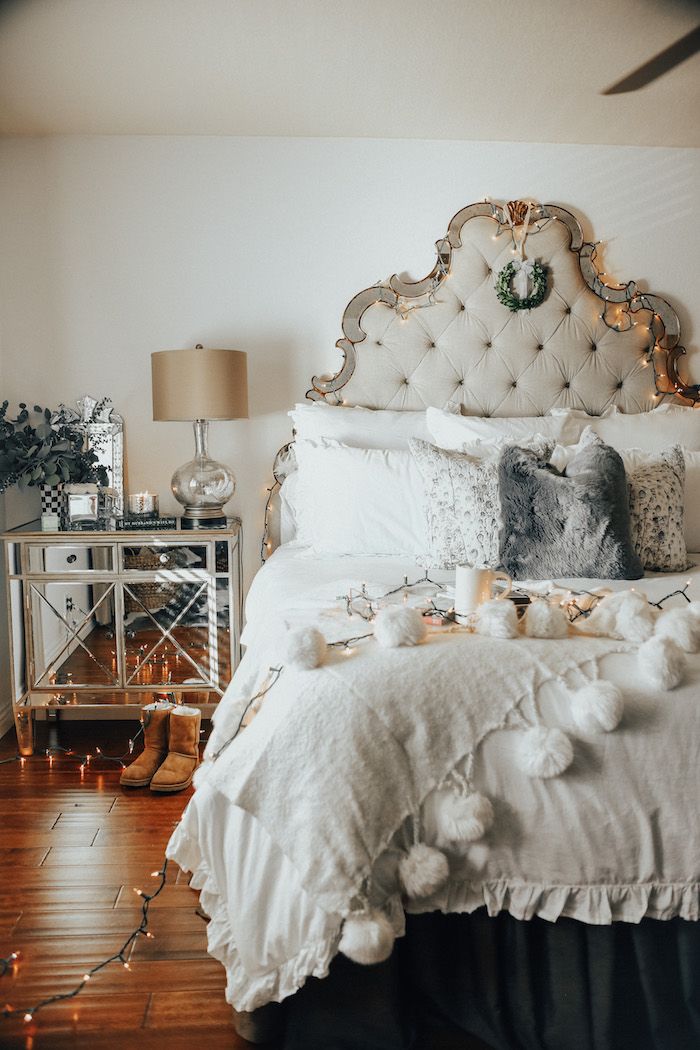 I don't really know why, but this is the first year I've taken holiday decorating to the bedroom.  Now I'm thinking… why on earth haven't I been doing this every year!?
It's so easy to add a few special touches to make things feel that much cozier, and I want to share three quick and subtle tips to transforming your bedroom to a magical holiday fairyland (too much, too soon?)!
1.  Add some soft textures.  Bonus points for pom pom or faux fur!
I have different blankets I use at the foot of our bed depending on the season. So in the summer and spring I have a cotton quilt vs. in the fall and winter I had a faux fur or pom pom blanket like this one to add some extra texture and softness to the room.  I also added a faux fur pillow this year that is SO soft and a great size! Nordstrom has so many great home decor items, and with super-fast shipping, it's such an easy way to try out some new pieces.
2.  Toss in some greenery.
This is frequently a decor tip of mine, but it's amazing what some greenery can add to a room – whether it's real or faux.  In this case, I added eucalyptus from Trader Joe's along with a mini faux boxwood wreath to the headboard that I snagged at Nordstrom.
3.  A strand of twinkle lights will change everything – hang 'em up girl!
Our first Christmas we had a real tree.  Then I was one of the many who got a pre-lit faux tree (details here), and was like… ok this is way too easy.  So we have a few sets of Christmas lights from our first year, and what better way to use them than to drape them over your headboard? Instant magic! We used the second set to wrap around the stairway banister.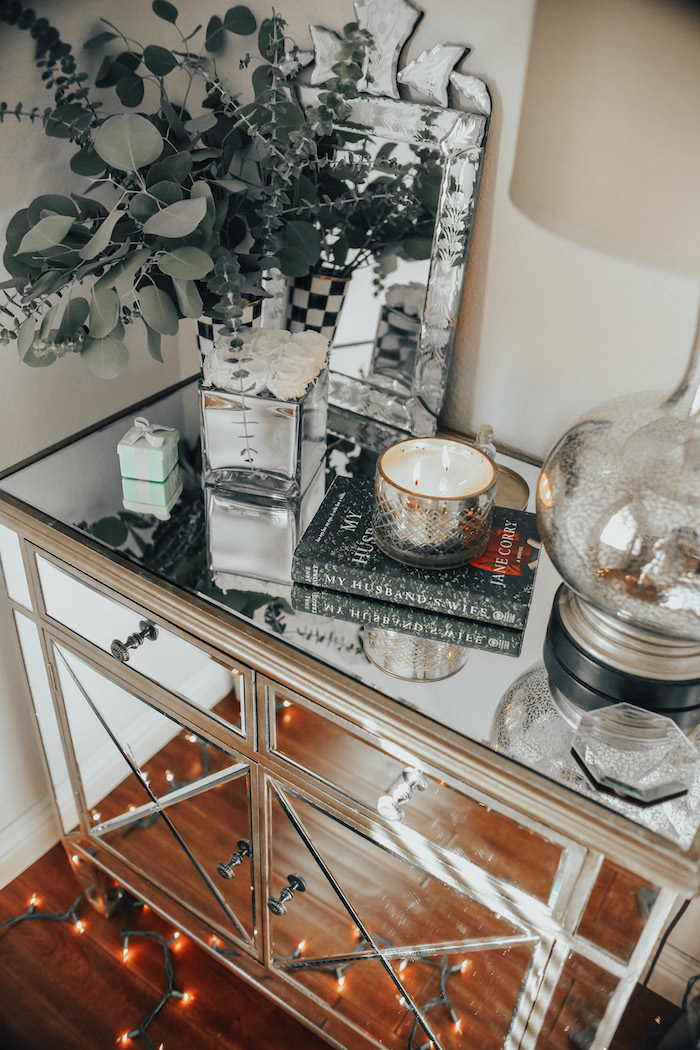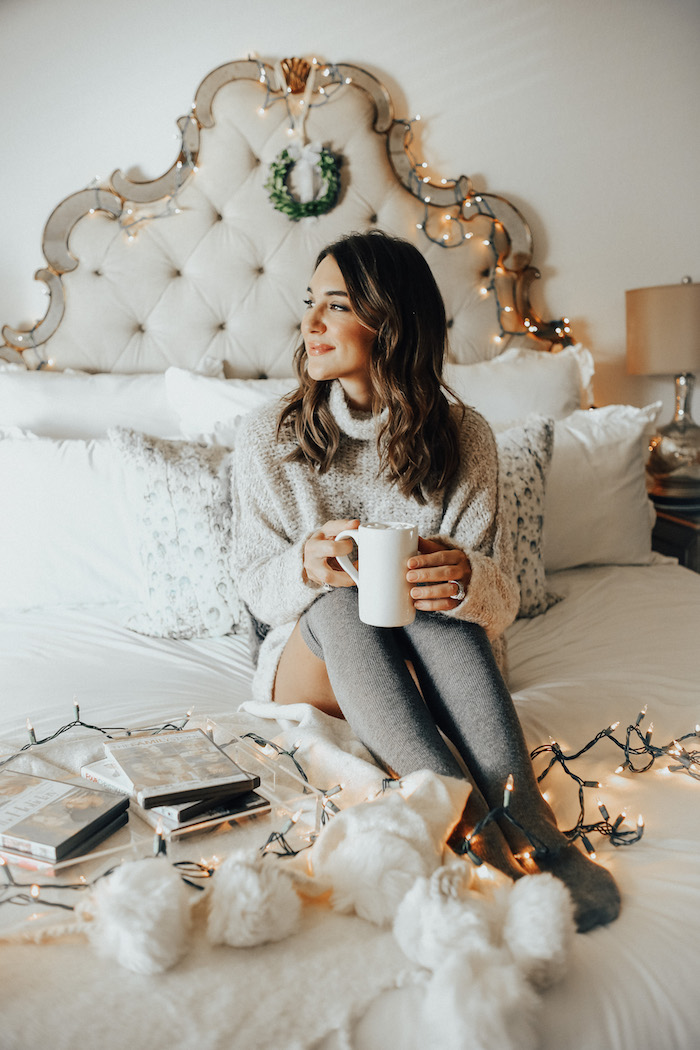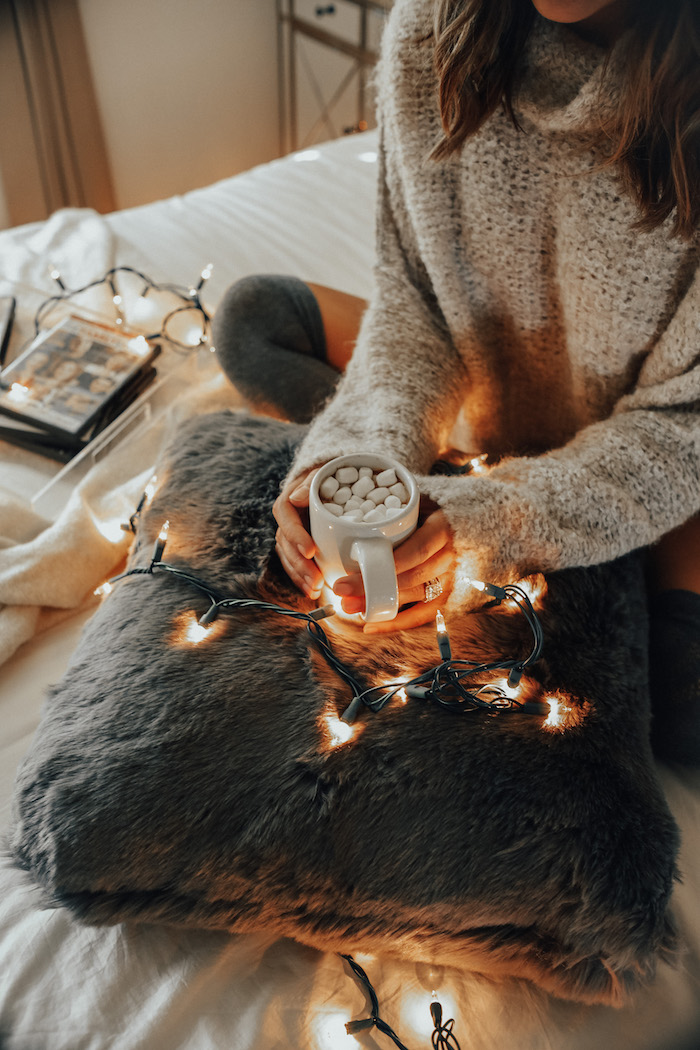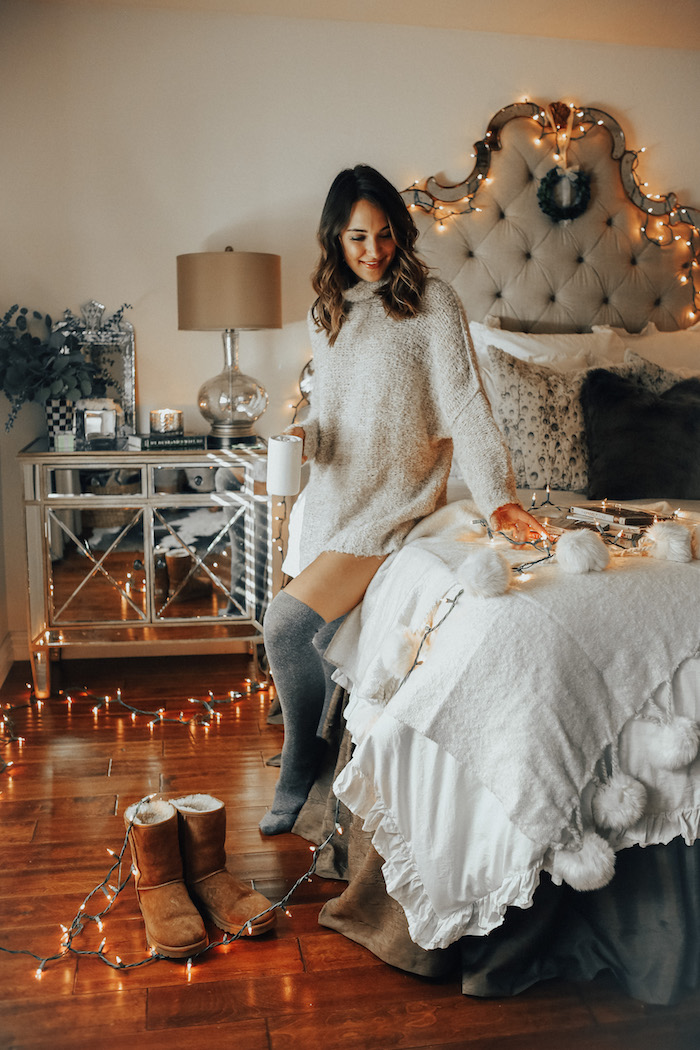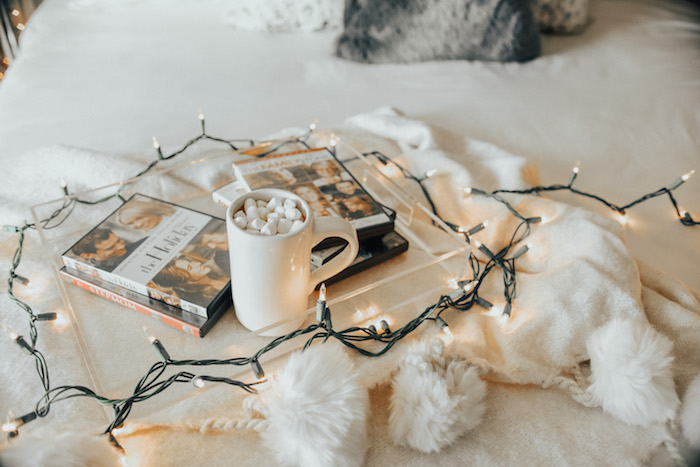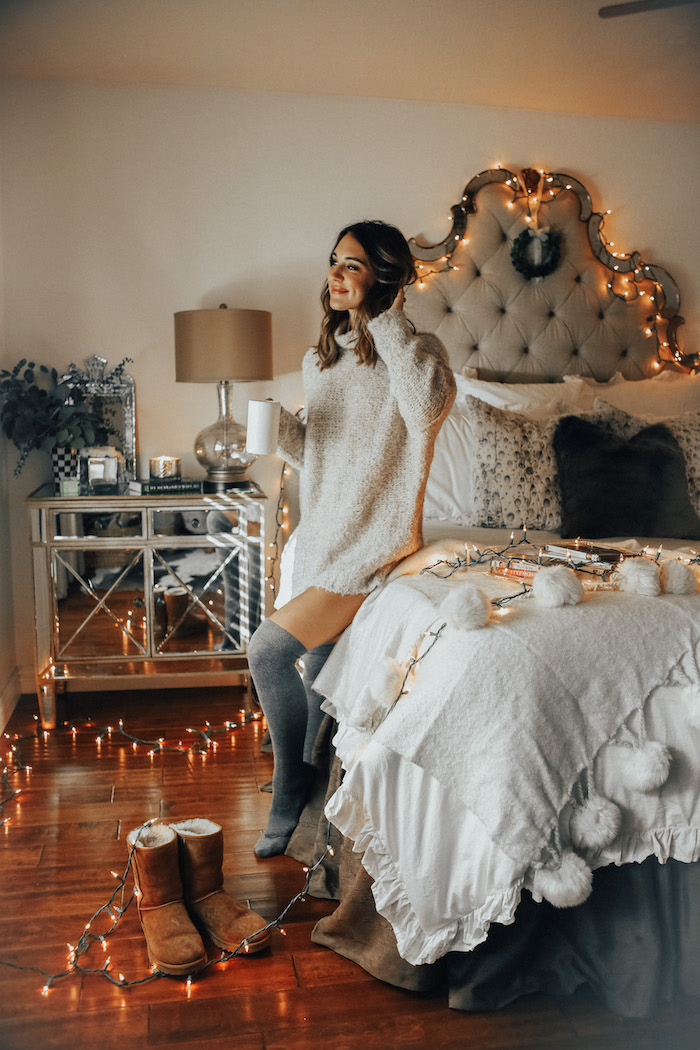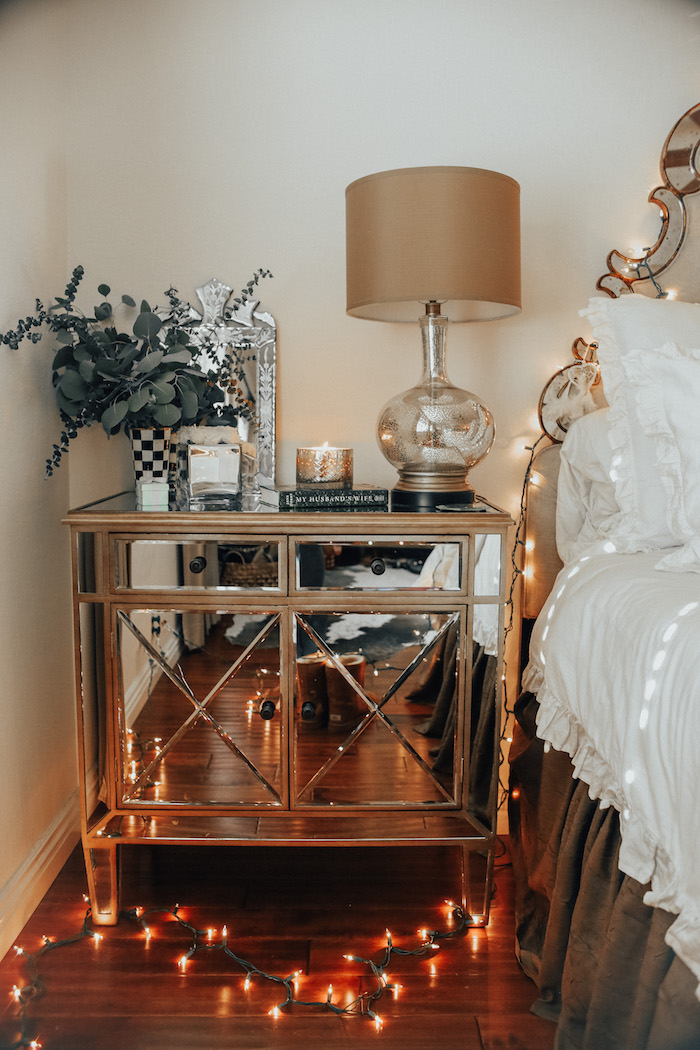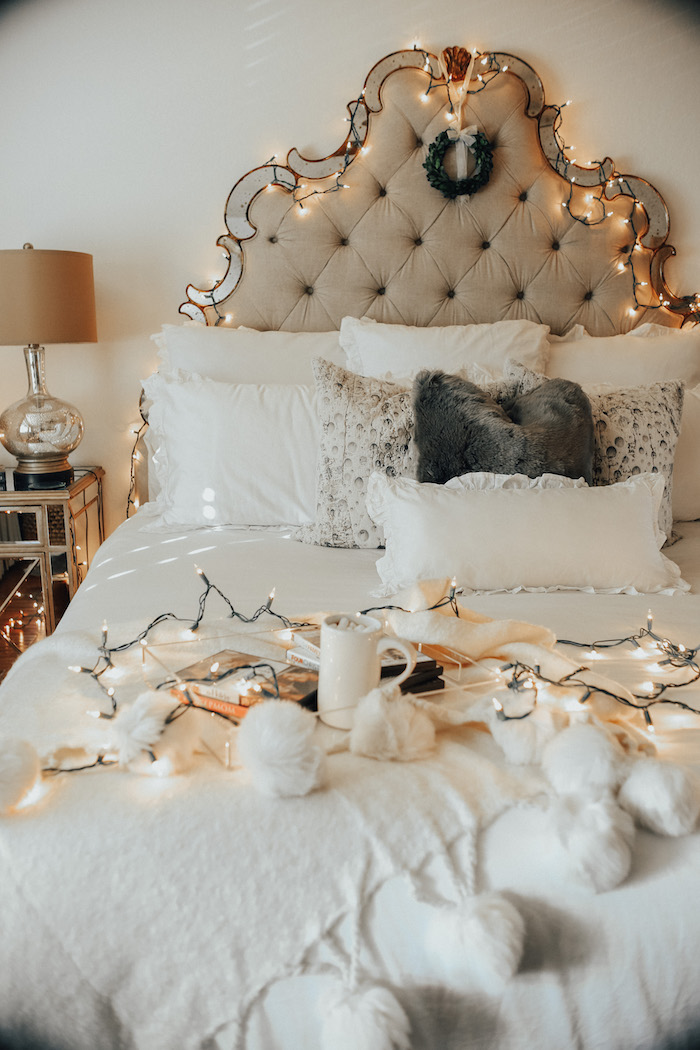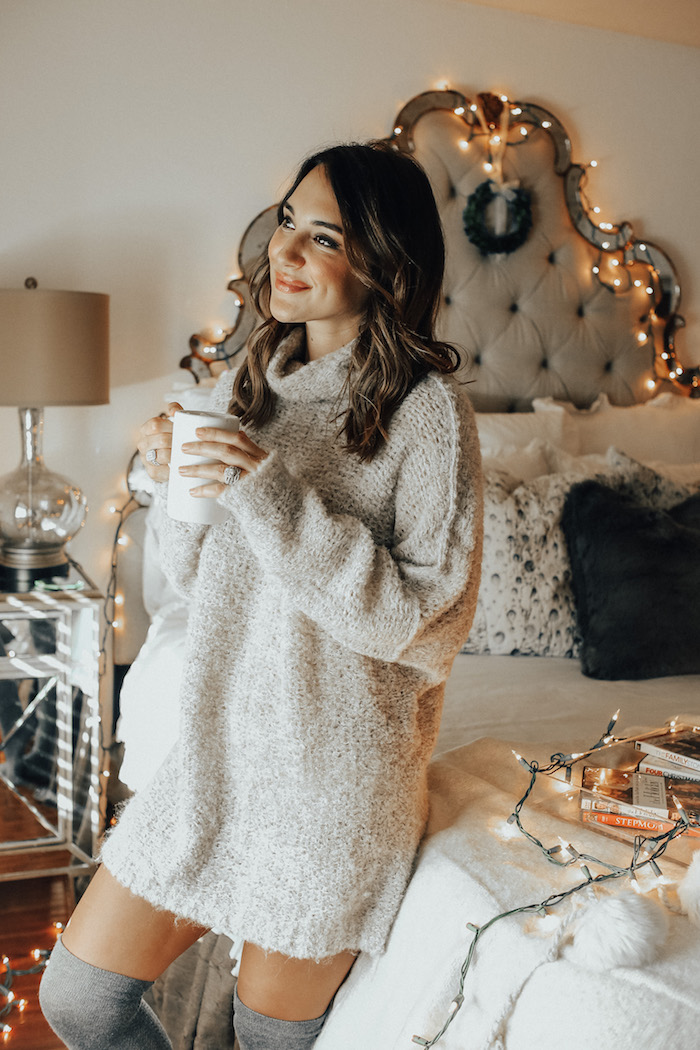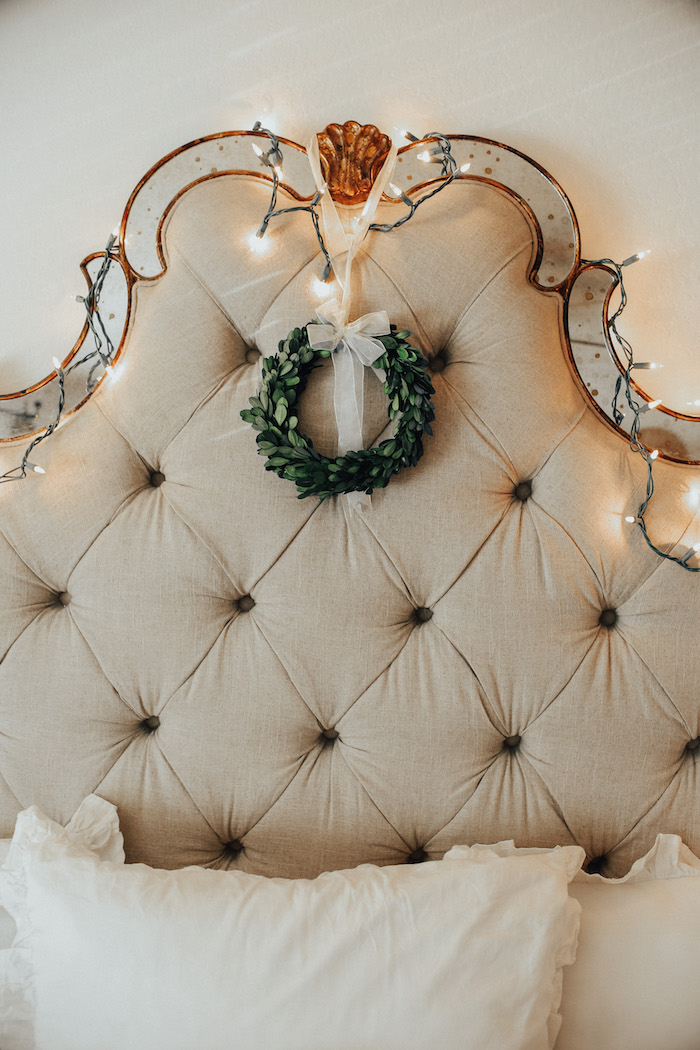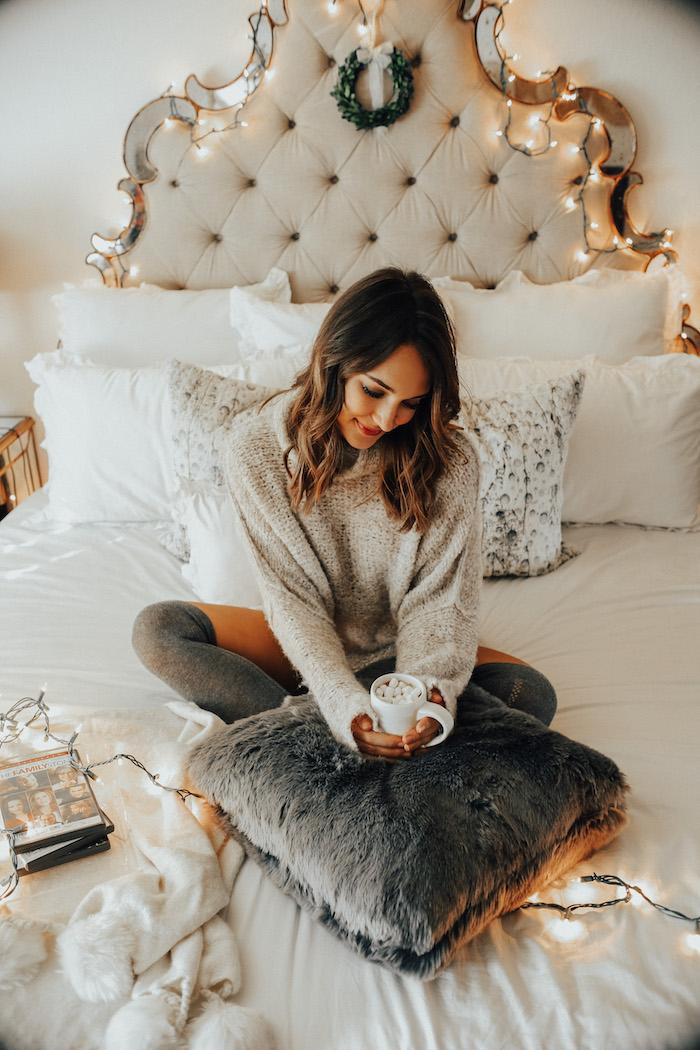 photos by Christian Barnes
mini wreath | similar throw blanket, also love this one and this one | faux fur pillow, also love this one and this one | similar bedding | candle | boots | sweater | similar socks here and here
You can find other bedroom details in this post.  Do you decorate your bedroom for the holidays? I'd love to hear any tips you have! I wish we had room for another mini tree in our bedroom but it's just too small for now. Le sigh – maybe one day!
You can find so many great holiday decor items right now at Nordstrom – some would make great gifts. I have my eye on this ornament! Thanks so much for reading and sharing – XO –
Brought to you by Nordstrom