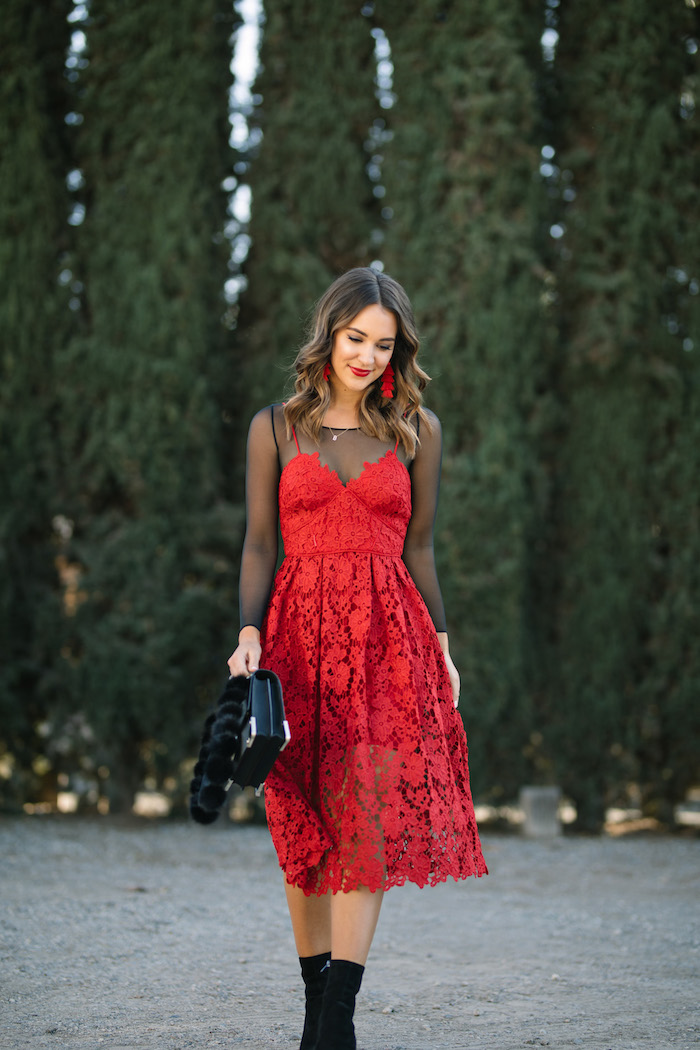 We all have holiday parties, weddings and festivities this time of year. It's easy to pull out something red or a classic LBD (like this one). But sometimes, if you feel like getting a little creative, there are ways to amp up your holiday look to create something that is fun and unique!
I talked about how fun this sheer bodysuit is in this post, but I wanted to try to style it in other ways. I've seen some girls wear tees under spaghetti strap dresses, but why not a bodysuit? I thought some sheer sleeves and booties were a fun way to take this classic lace dress to something a little more "styled."
Of course it would also look fabulous on its own with simple strappy heels. But when you can maximize the pieces you have and try to challenge yourself to wear them different ways, you can really get so much more out of your purchase!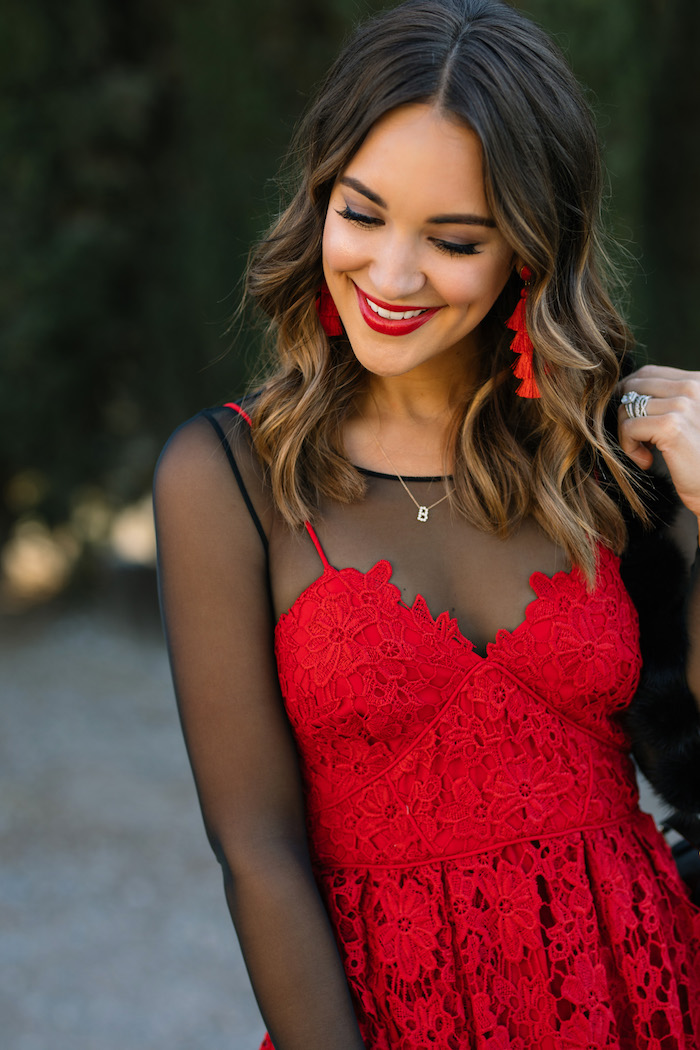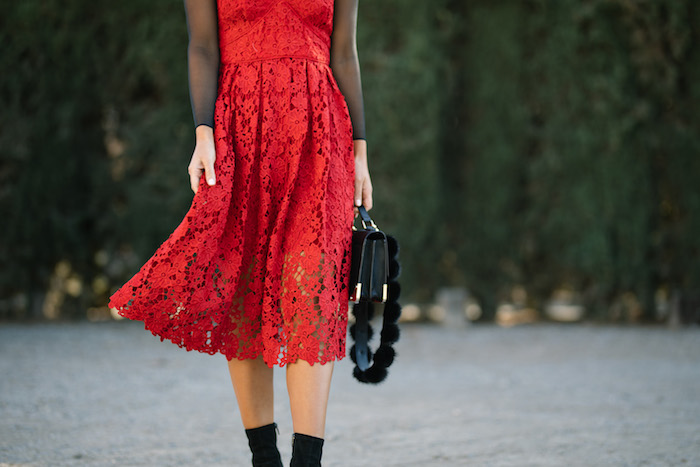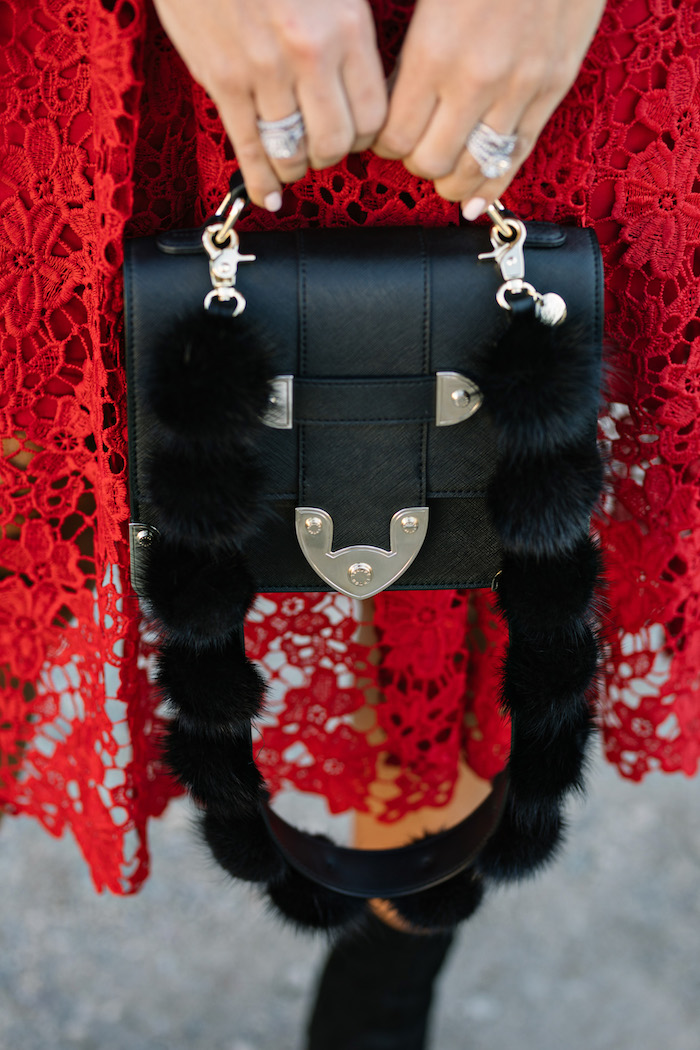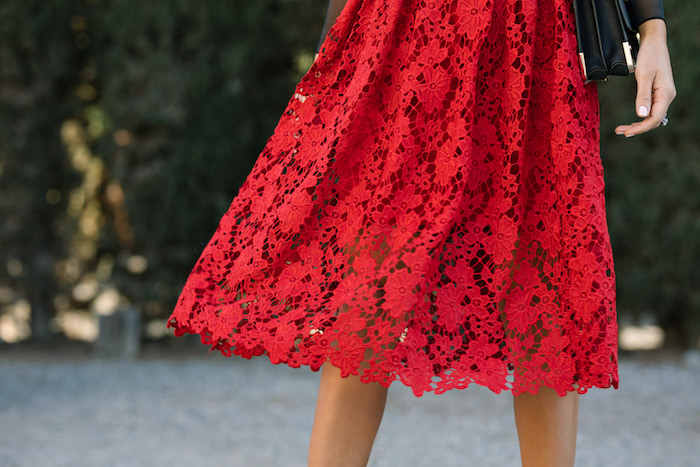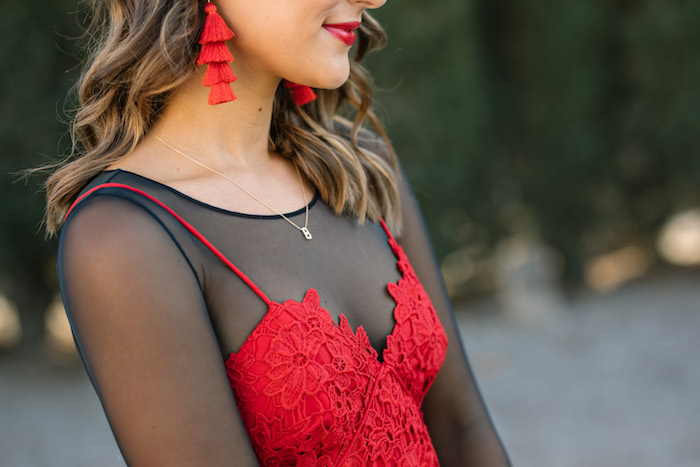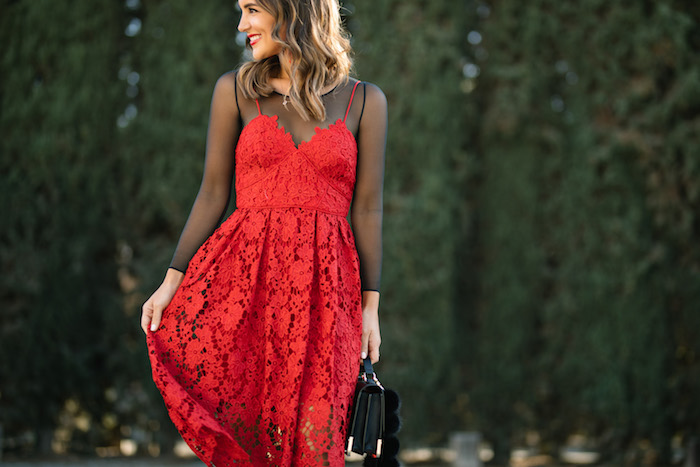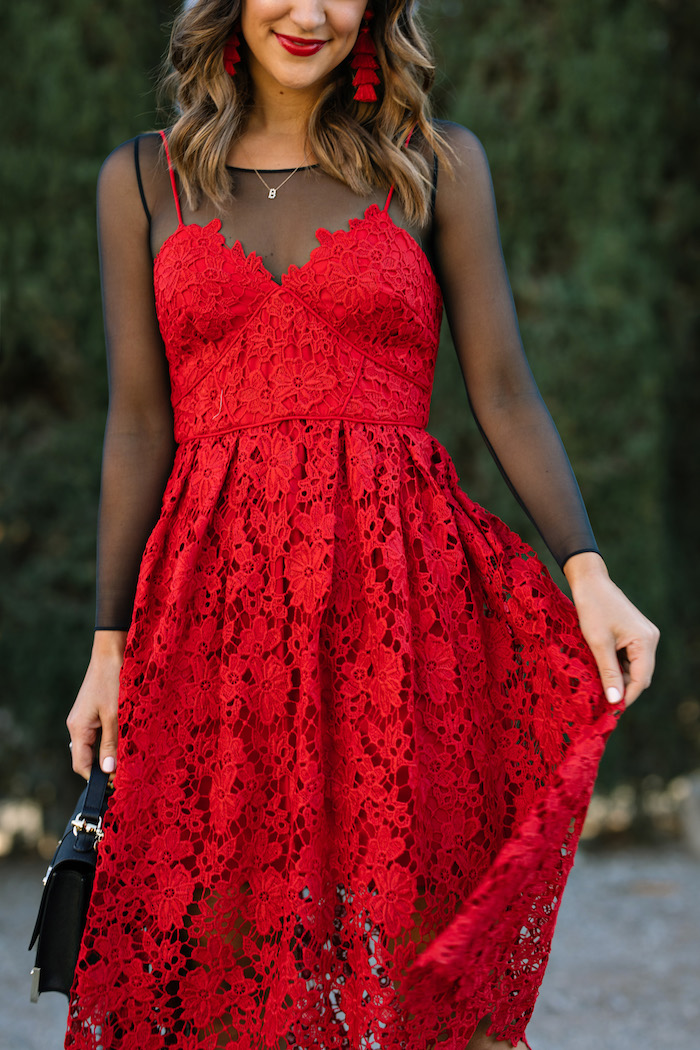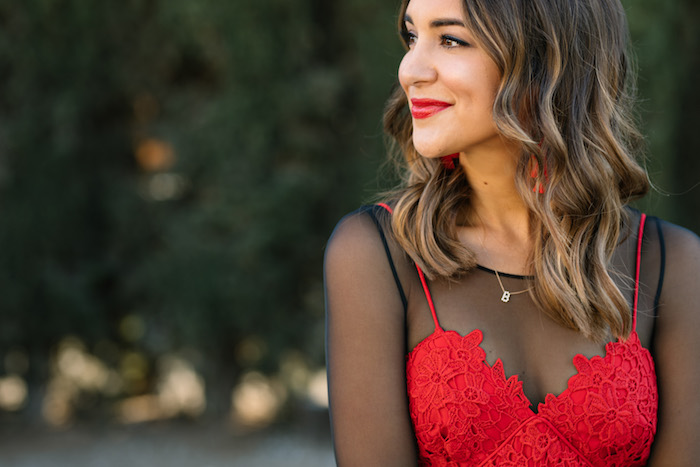 photos by Jason Huang
dress (40% off), also available here, here (20% off), here and here (runs TTS) | sheer bodysuit (also styled here) | earrings | bag (50% off) | pom pom strap | booties (40% off), also love these (30% off) | "B" necklace | lip in F-Bomb
 Thanks so much for reading!  Do you like to layer looks or are you more of a classic kind of gal?
For more holiday looks, you can click the "holiday" tab at the top of this site. XO –