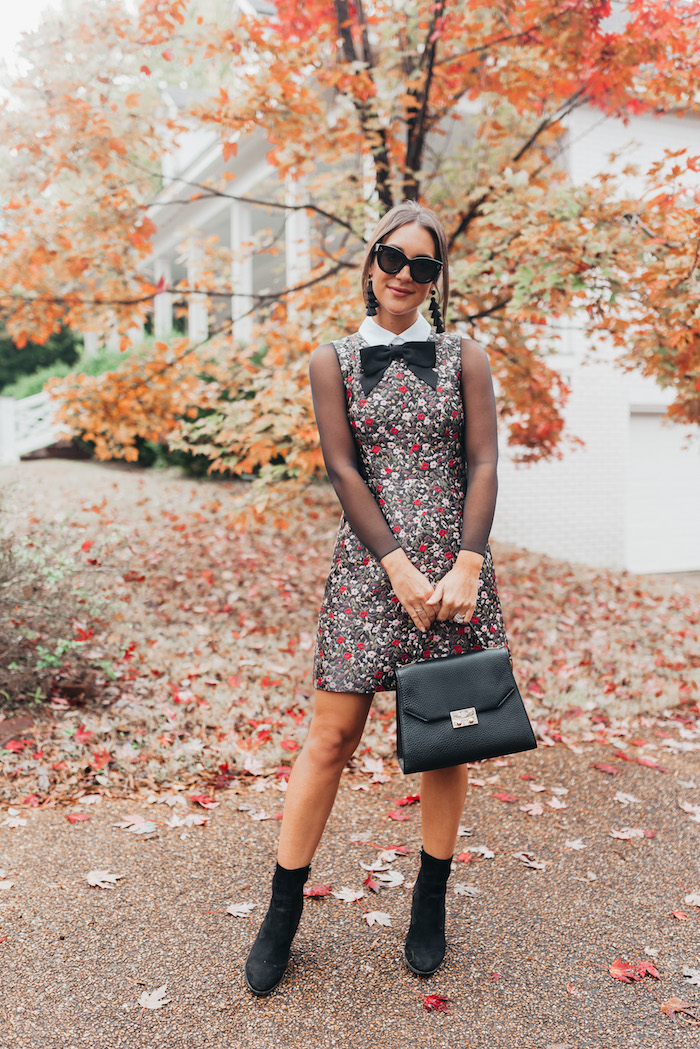 If this isn't the cutest little dress ever, I don't know what is.  When I was packing for Mississippi, I knew I had to throw in some ladylike pieces. You know how it is when you go home – you're around town, haven't seen all the familiar faces in a while and you don't want to be schlepping around in sweatpants.
Plus, if you have a Southern momma, she appreciates it when you "get dolled up." More of some epic Southern phrases in this post – y'all blew me away!
I found this little number at Nordstrom (currently 40% off), you can always count on Kate Spade for the cutest and must intricate designs! This was my first time styling a pussycat bow and it really is such a flattering style on everyone. I am linking two more styles I love below!  I think this dress would be perfect for a holiday party! You could also wear it with tights or OTK boots. In the spring you could wear it sleeveless!
In other news, please note that we literally took these photos while it was sprinkling on us and would intermittently run to the car when the drops got heavier. It was about 70 degrees and humid, but these leaves were too gorgeous so I stayed motivated. All the fall leaves in the South right now really have me missing home… I don't even listen to country music and I made a Dixie Chicks playlist on Spotify. God bless!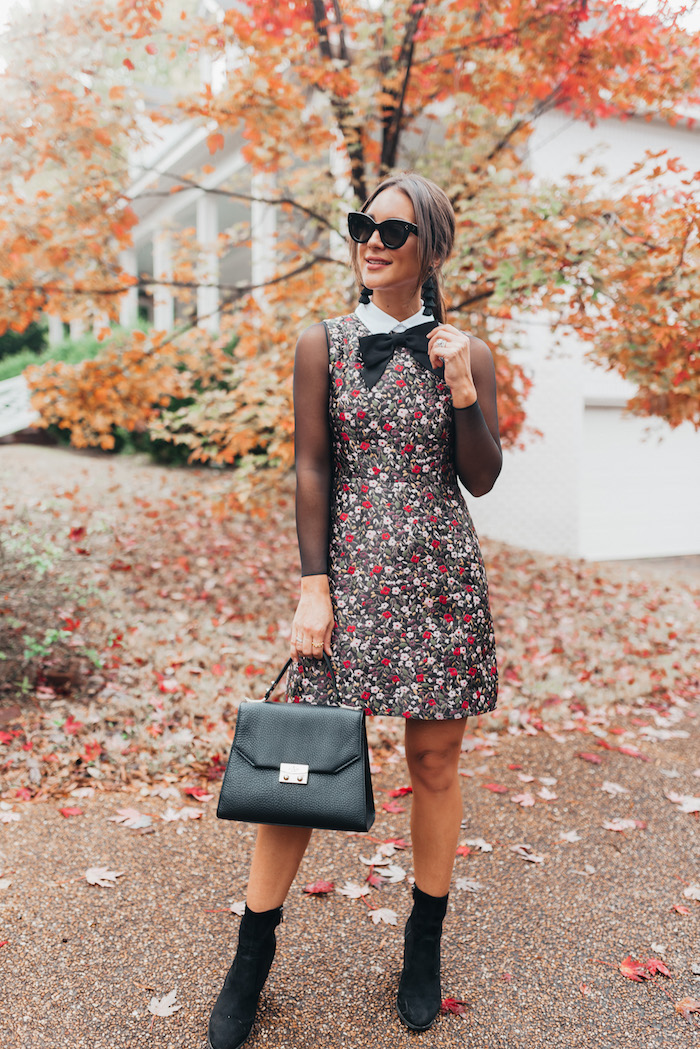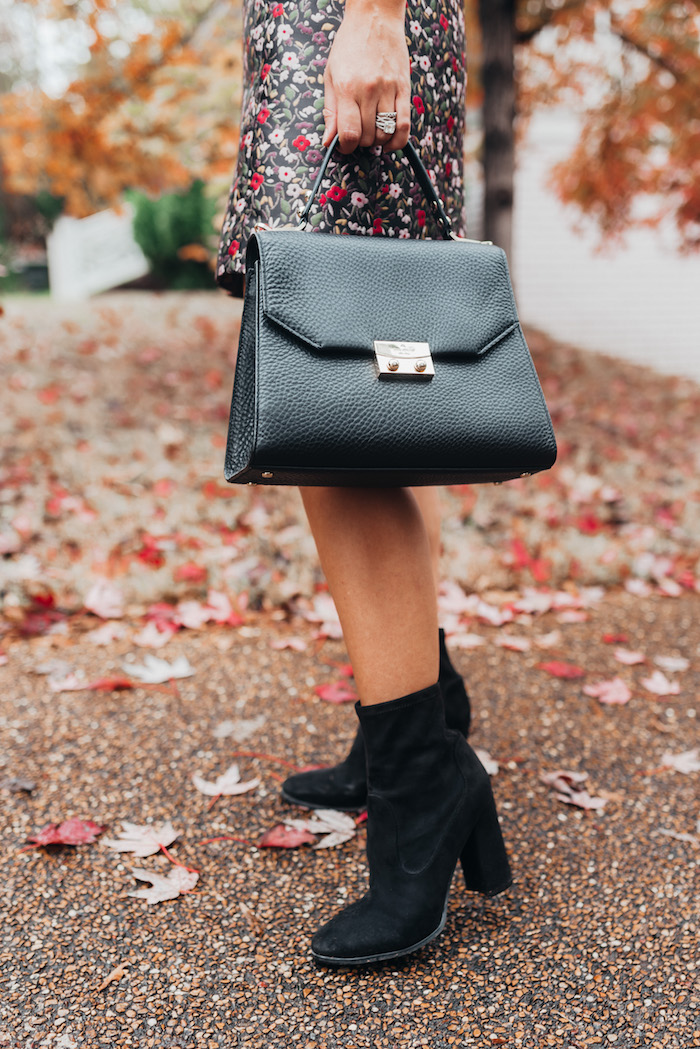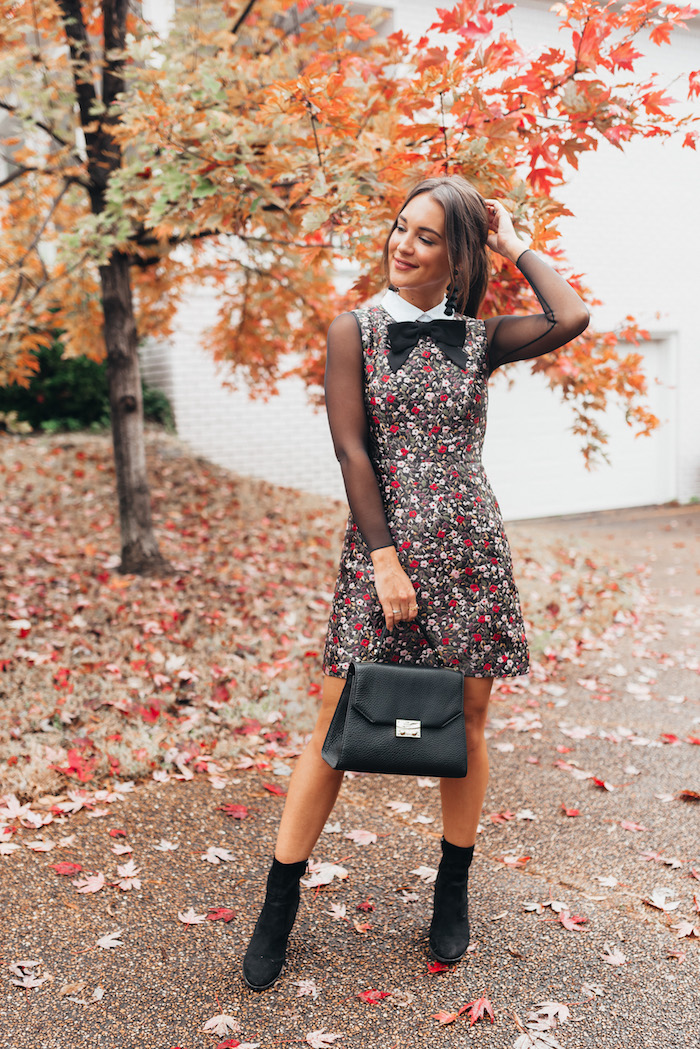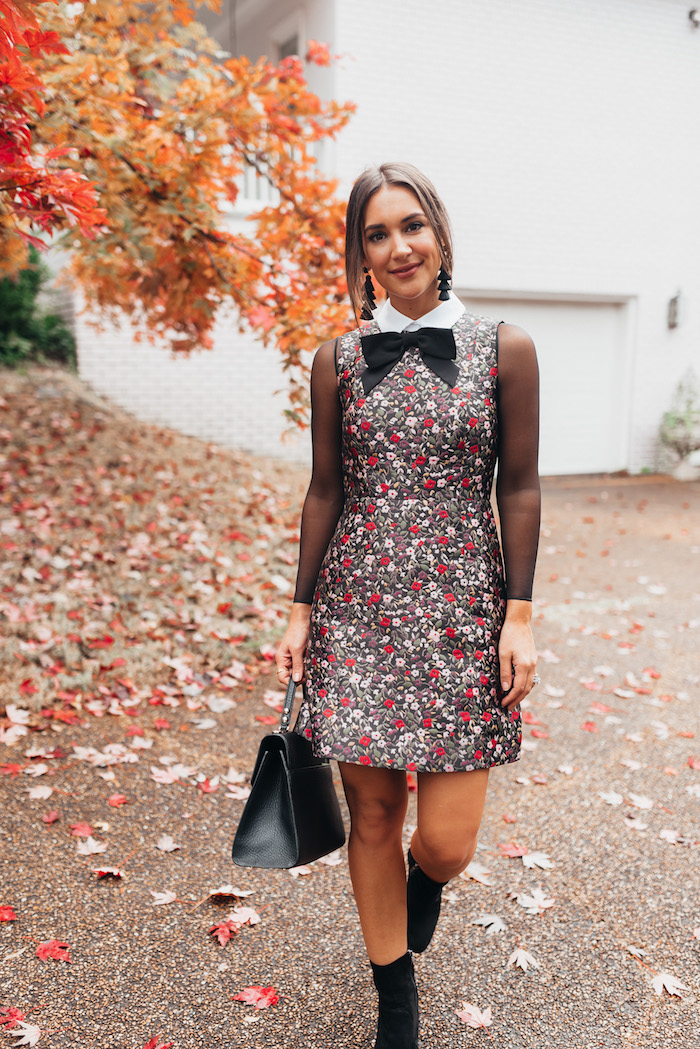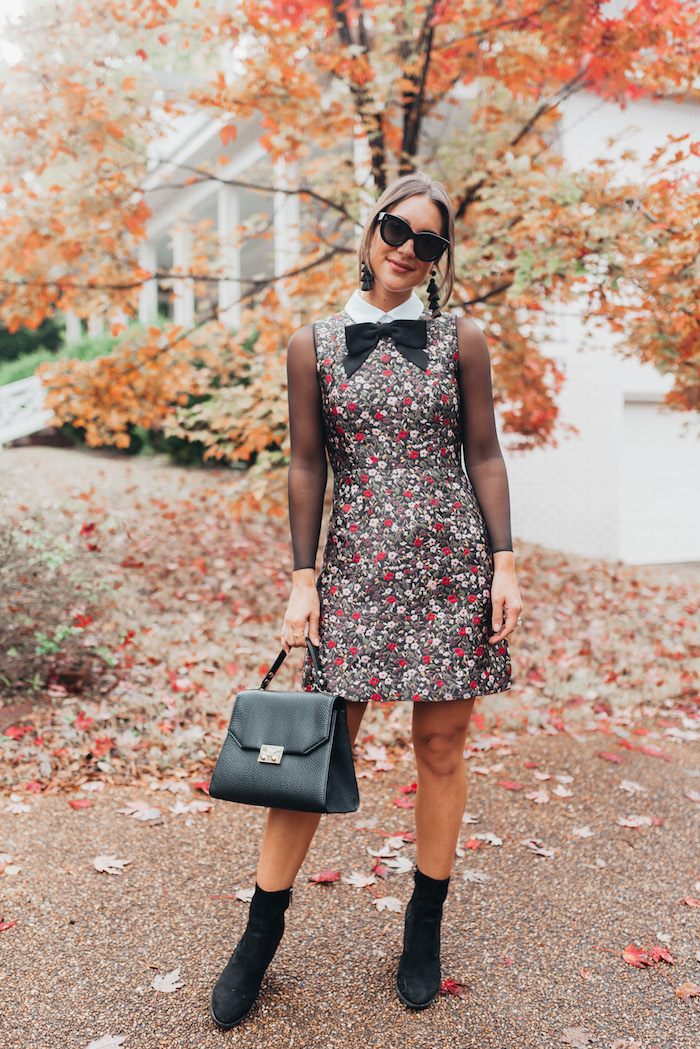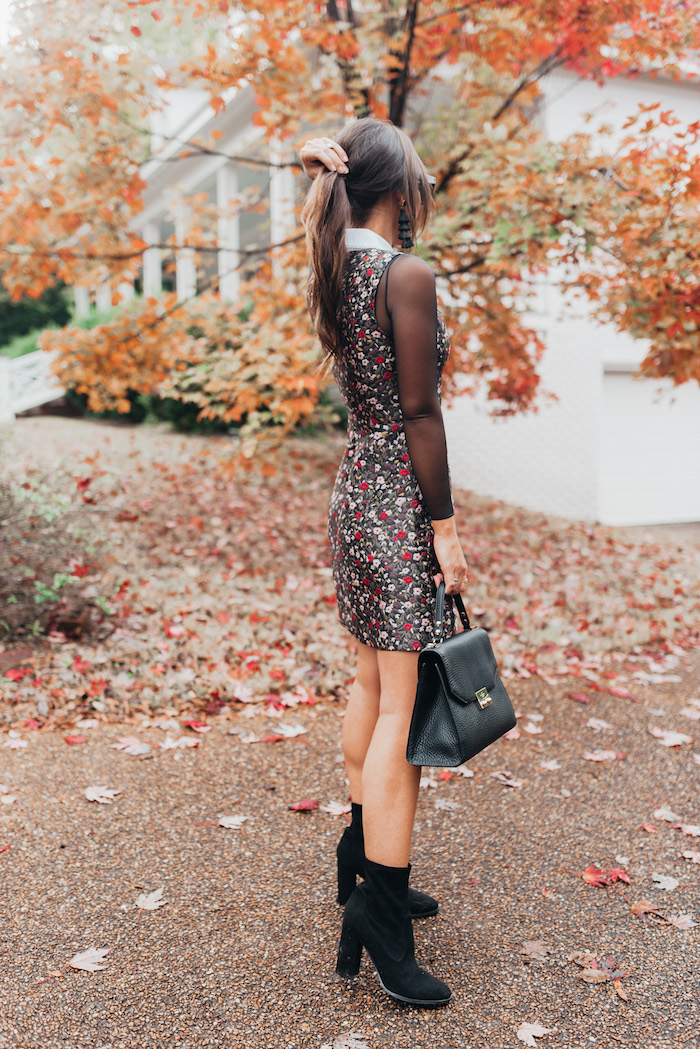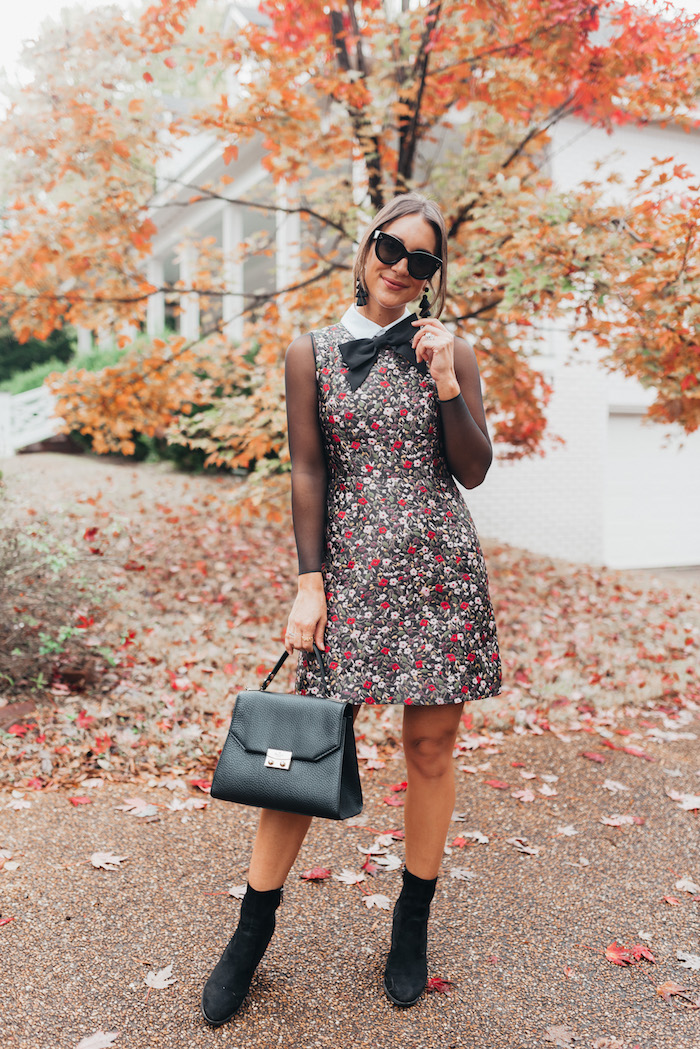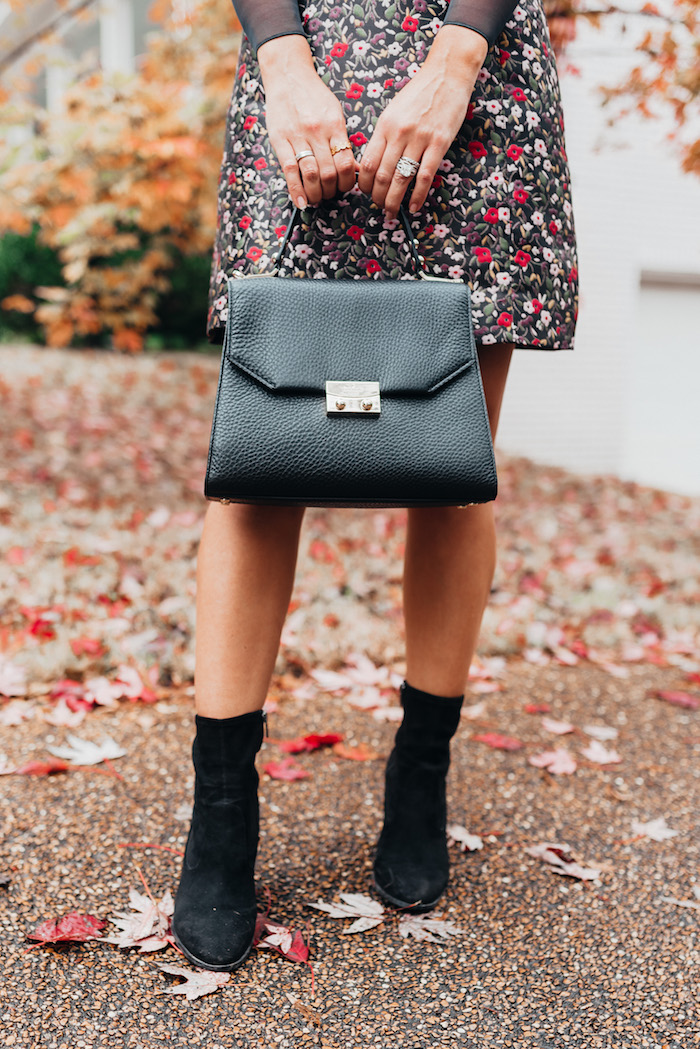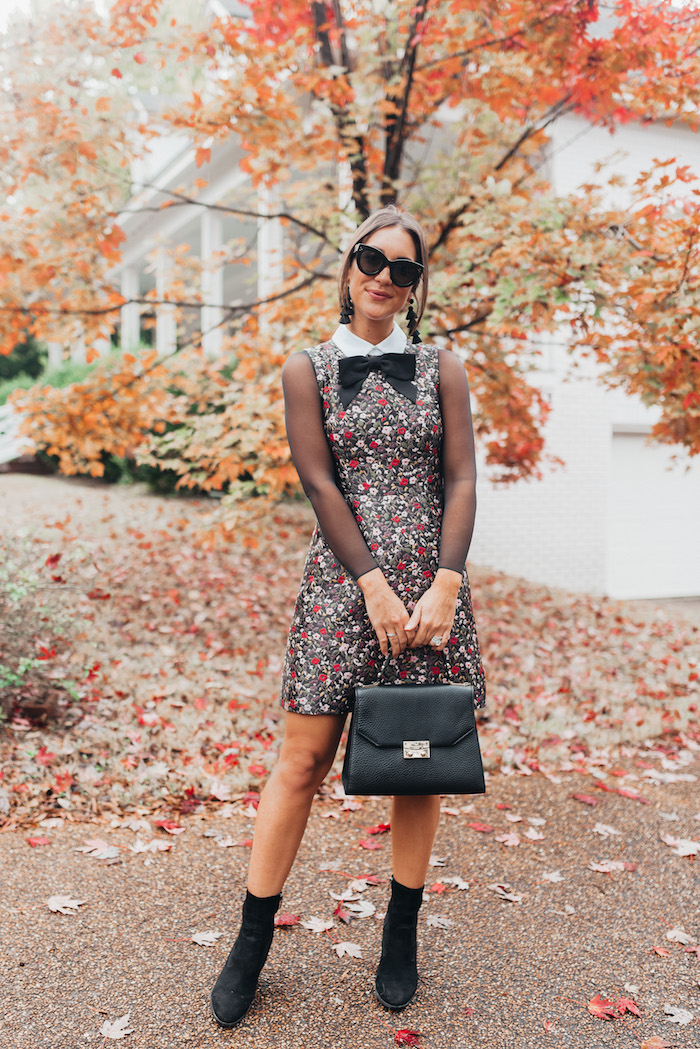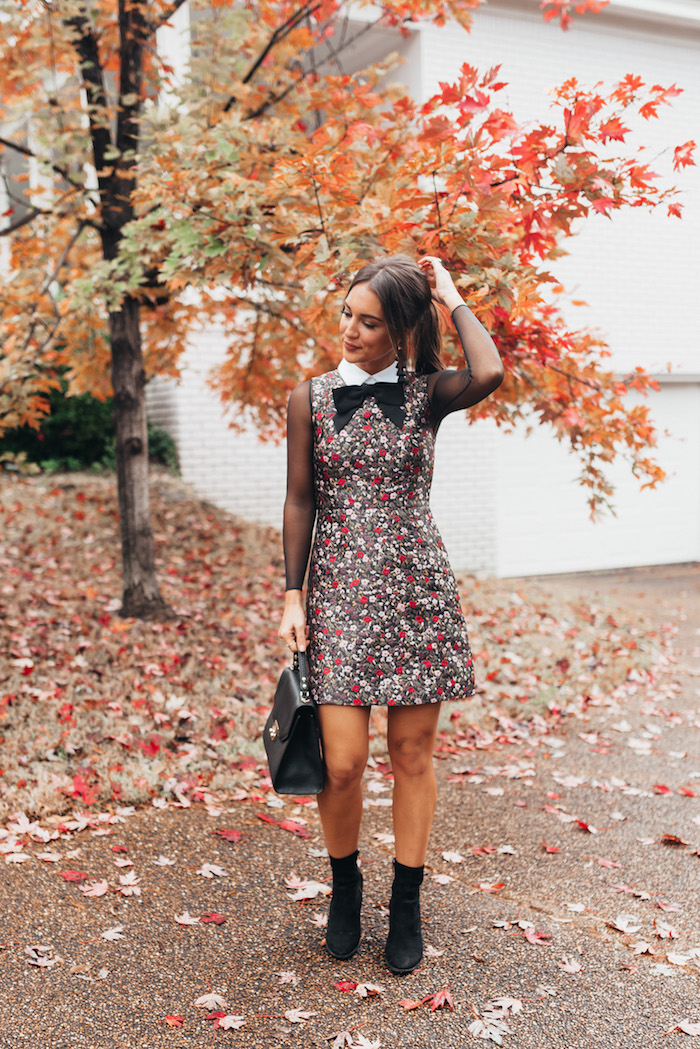 dress (40% off), also love this one and this one | bag | similar booties (30% off), also love these | sheer bodysuit, also love these | earrings – comes in 9 colors! | lip in Fawn | similar sunglasses here and here, love these for a splurge
Thank you so much for reading! Tell me your thoughts on a pussycat bow or neck bow… and let me know if there's anything else we can call this style – ha! XO –
Brought to you by Nordstrom