I'm so excited to share some posts on CBL that were snapped during my visit back to the South. I've been back about once every year (a spring trip featured here!), but none of those visits have been in November. I had forgotten about the magical two-week window of fall bliss in Mississippi, and I have some really fun fall content from Oxford, Mississippi to share in the next week or so!
This particular post was snapped by my always patient and helpful Mom, who took me around the corner from their house to the most majestic and gorgeous Southern home that has all The Notebook feels, doesn't it!?
I kept my fall layers light because I was visiting during a temporary humid/warm weather wave. This sweater is from Frock in Oxford, and I must take a moment to thank EVERYONE who showed up for our little meet & greet last week. Not to toot all of our horns but… when I meet you guys and you're fun, funny, stylish and all-around cool, I'm like, "yes! My readers are the best!"
I love meeting all of you and thinking, "we would totally be friends if we lived in the same place." I can't even describe to you how amazing that feeling is. Love you MEAN IT!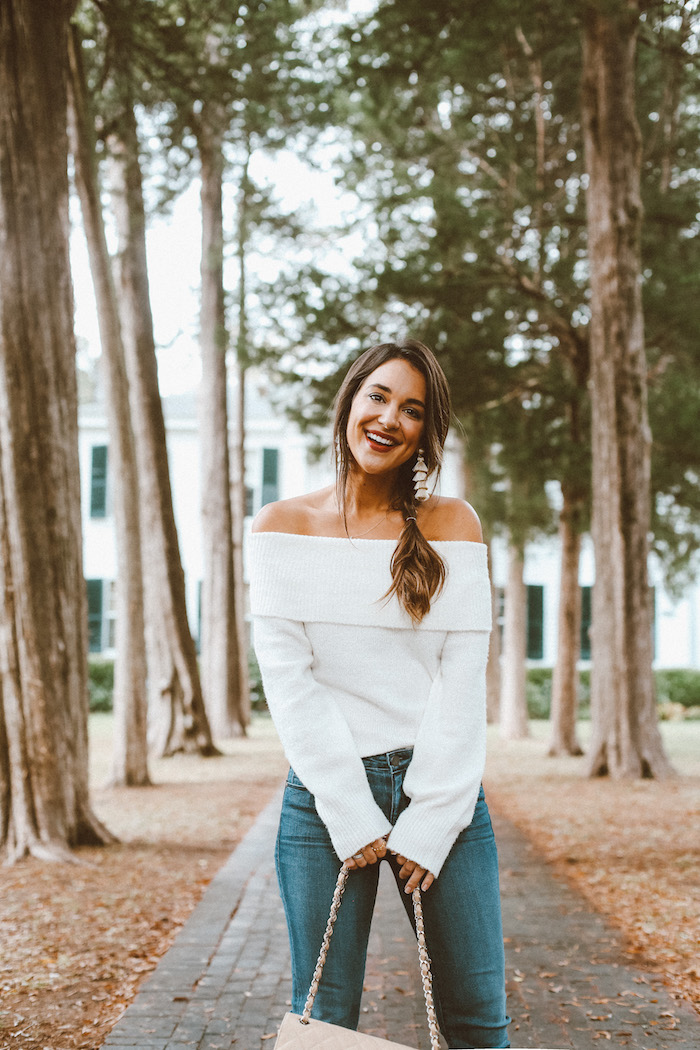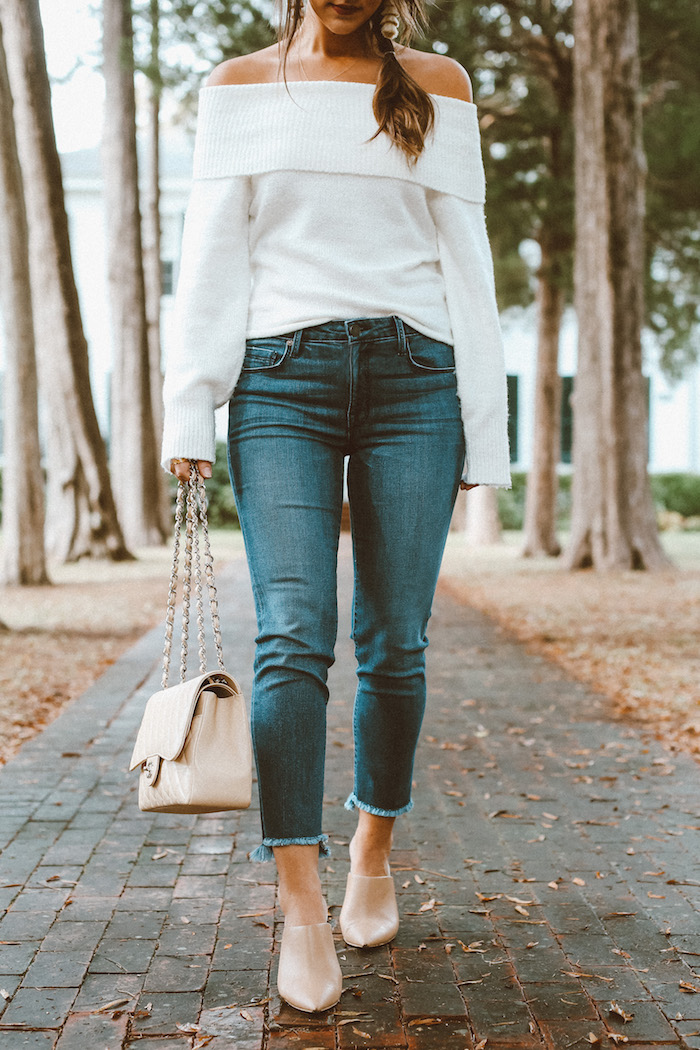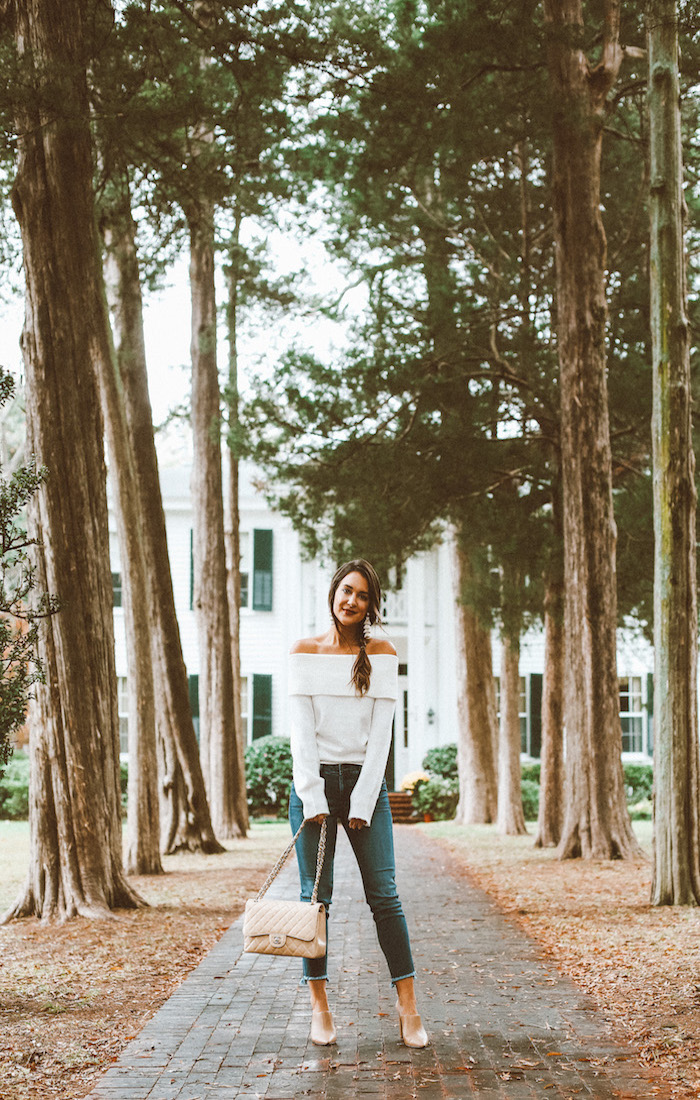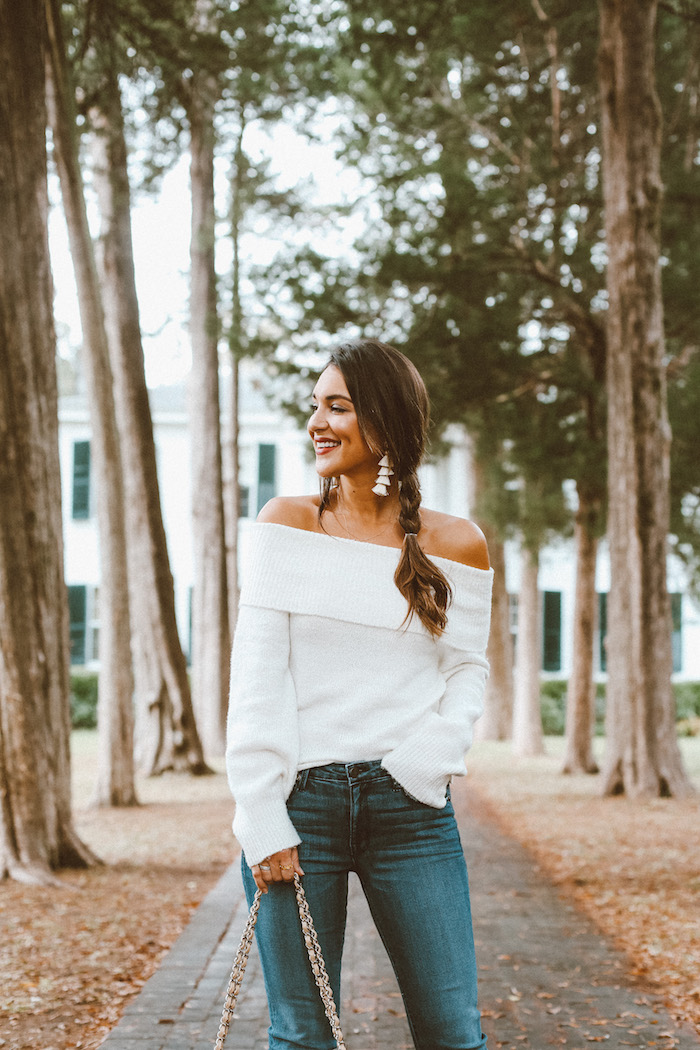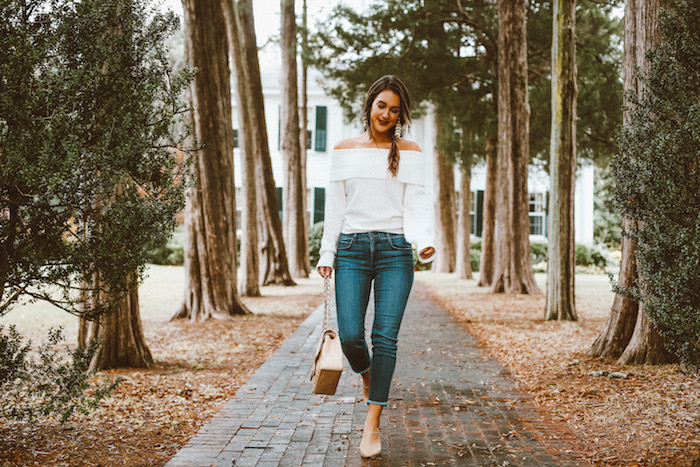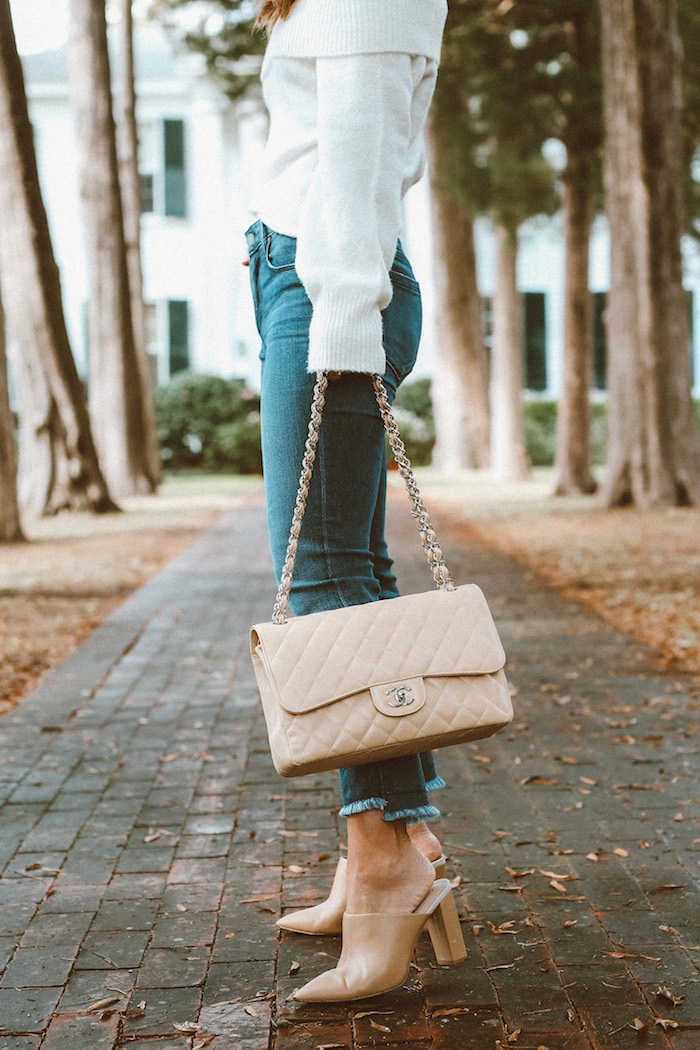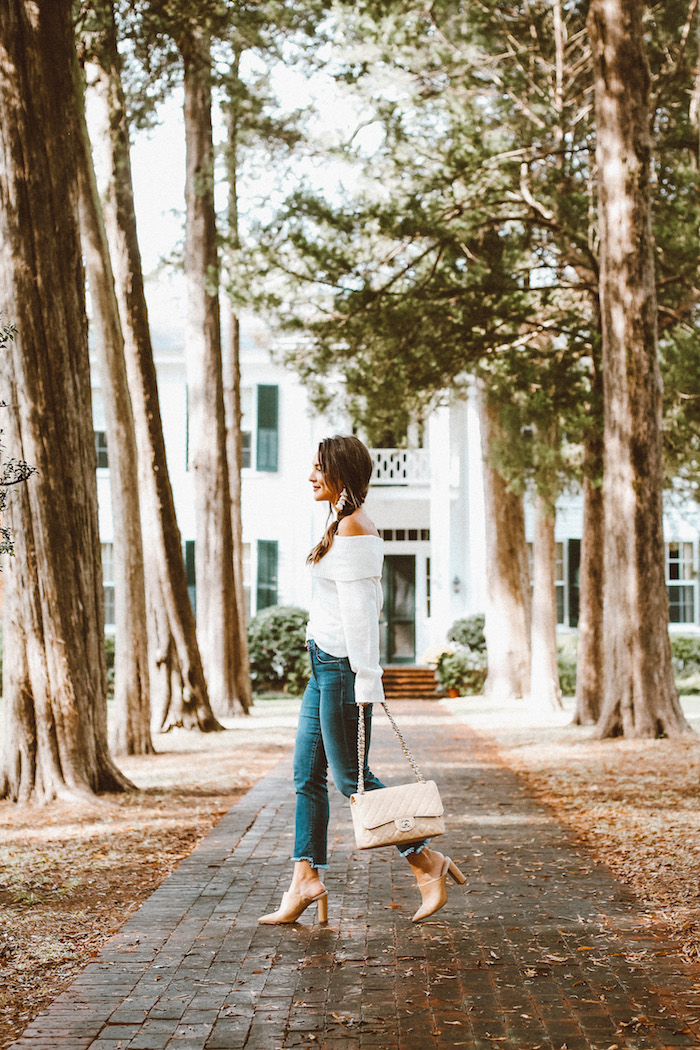 photos by Mom
sweater – Frock Boutique, also love this one and have and love this one | denim (if you're in between sizes I would size down) | mules – designed with Shoes of Prey, also love these and these | bag, similar look for less here | lipstick in Fawn | earrings
Thank you so much for reading! XO –