– snagging these striped leggings for 40% off (code is GOFORIT, makes these under $20!) –
– loving the new Urban Decay x Kristen Leanne collection and especially loving the highlight palette and Bun Bun Lipstick –
– Christian finally snagging some new sneakers, these are a part of the Zappos The Ones Collection – a throwback to old school styles. So cool, I have my eye on these! –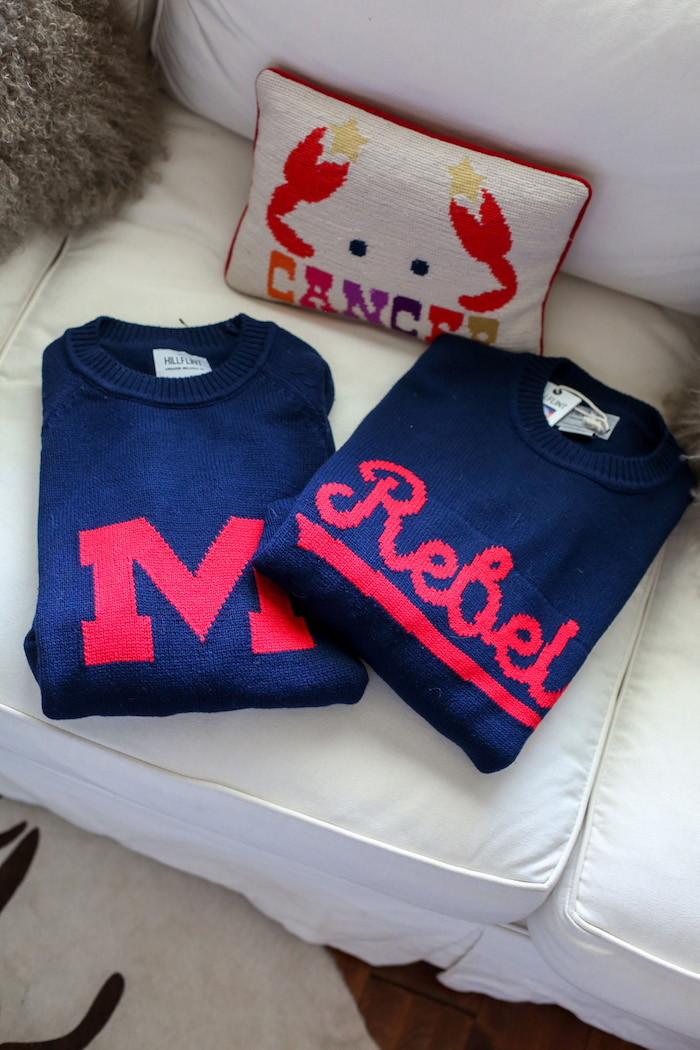 – adding these two sweaters to my collection, I can actually rep my alma mater in style, love it! –
– stocking up on dry shampoo – Marshall's always has these for $7.99 (the cans are 13.5oz!) –
By now we should all be getting settled into 2018, which means writing "2017" accidentally on checks and paperwork should be slowly ceasing (truthfully, this always takes me more like a month to get the hang of the new year).
We got a lot of rain this week, and if you're a Californian you know how special the rain is! It made the temperatures drop quite a bit.  Although it's also brought some pretty devastating mudslides, so lots of prayers being said for those who have lost loved ones or their homes in the Central Coast.
Christian has Monday off for MLK Jr. Day, and we're still trying to figure out what to do to take advantage of his extra time off. Do you guys get Monday off too? Would love to hear what your weekend plans are!  I'm trying to twist his arm to go to California Adventure… but we'll see if he goes for it.
Last but certainly not least, I can't go without sharing how moved I was at Oprah's speech at the Golden Globes. WOW.  I've always jokingly said "there's God, Jesus, then Oprah," but I found myself clapping for her on the sofa of our living room.  She is incredible, and I feel lucky to be alive during her lifetime so I can soak up all the words and wisdom that is Queen Oprah.  Would love to hear what you thought!
Thanks so much for reading and have a beautiful weekend – XO –