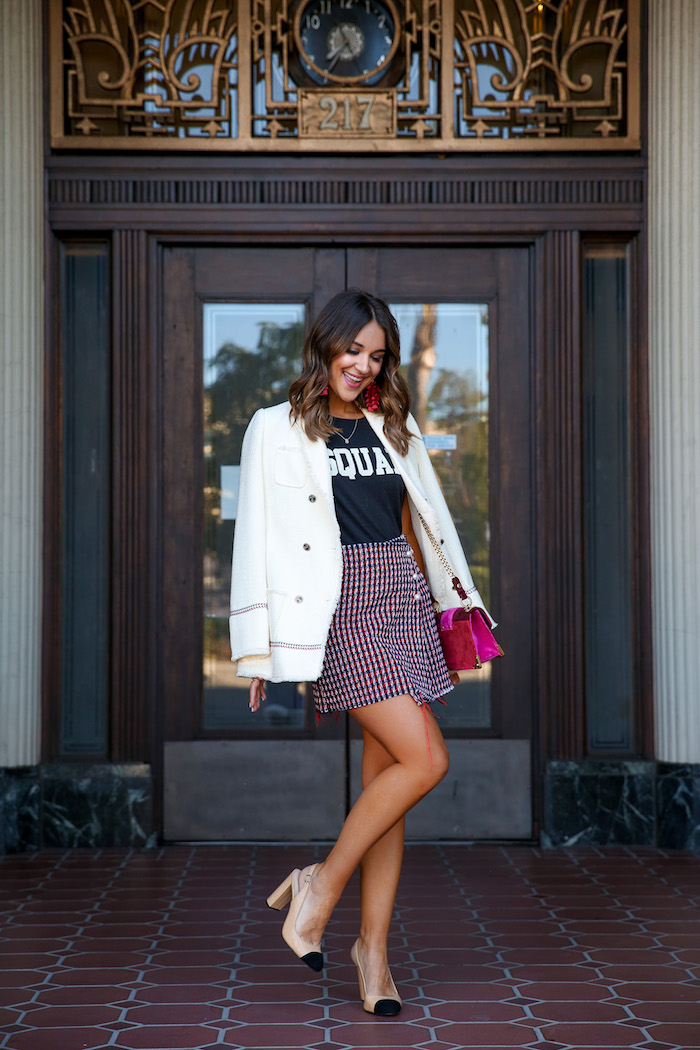 I have been mixing high and low price points in outfits for as long as I can remember. I grew up in a small town where the fashion options were: JCPenney, Payless, Wal-Mart or Sears, so I learned to get creative.
I think mixing and matching can be intimidating to a lot of people but I promise, it doesn't need to be!  I've shared this with you guys before, but when you're looking to splurge, keep it to accessories or classic pieces.  In this look, the only piece over $60 are the handbag and shoes.
These kinds of items (particularly bags, jewelry and outerwear) tend to hold their value if taken care of, much more so than other closet items.
And even saying that, the shoes in this look are a designer dupe!  When you have a fabulous bag, beautiful jewelry or a classic blazer or jacket, it automatically elevates everything else you're wearing. I think the bag in this outfit makes the skirt look much more luxe than a $52 tweed wrap skirt.
I know I preach this all the time, but versatility is everything.  When I was helping my sister with her own closet recently, I pulled a leather purse strap off a shelf and tied it at her waist like a belt.  Just because you've always worn a certain dress one way doesn't mean you can't layer a sweater over it with booties to create a completely different outfit for free.
If you're in a clothing rut, dedicate some time to get creative in your own closet before purchasing something new!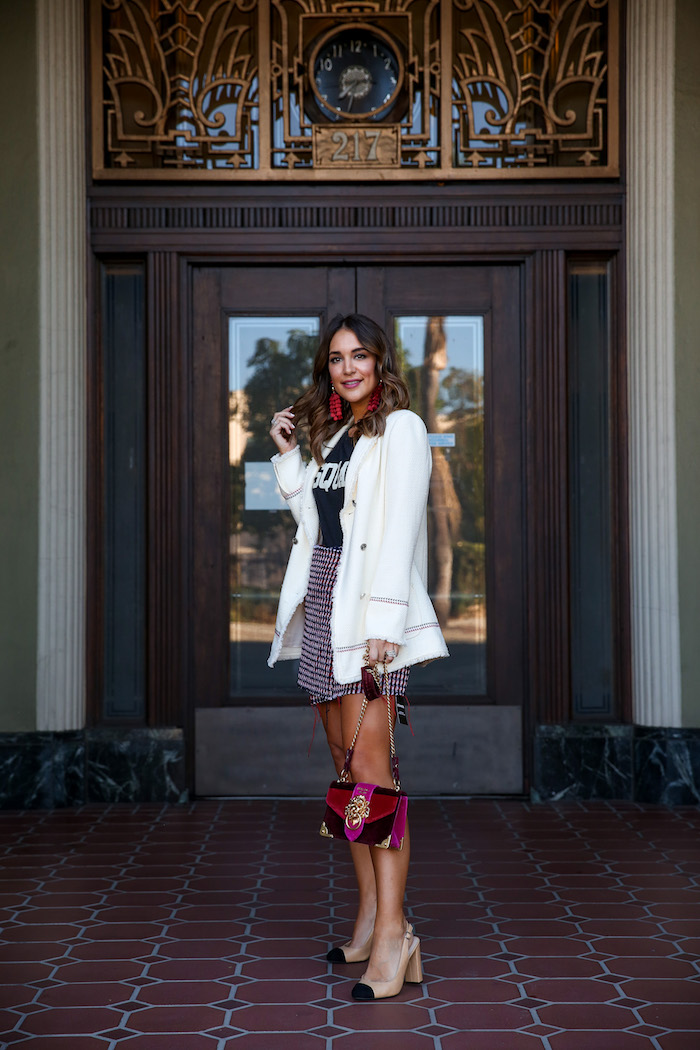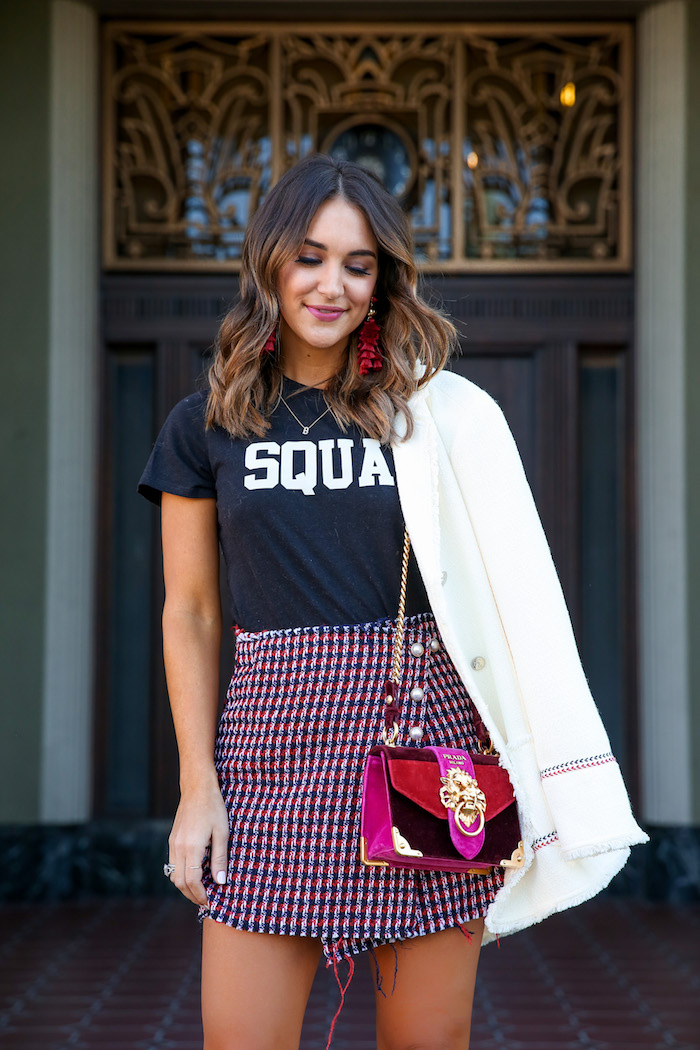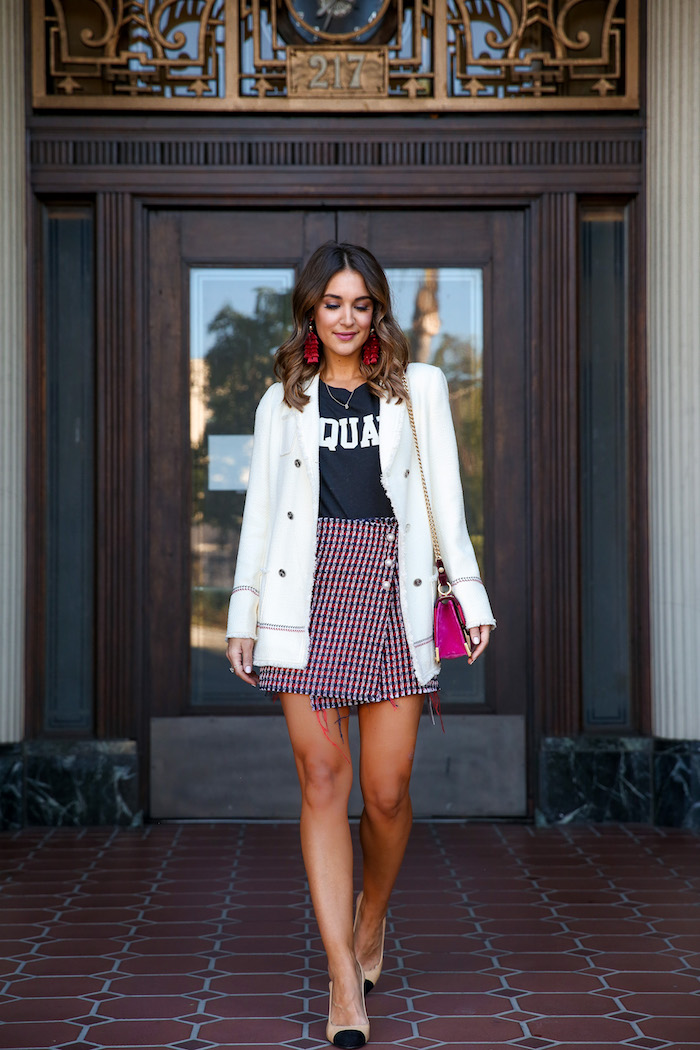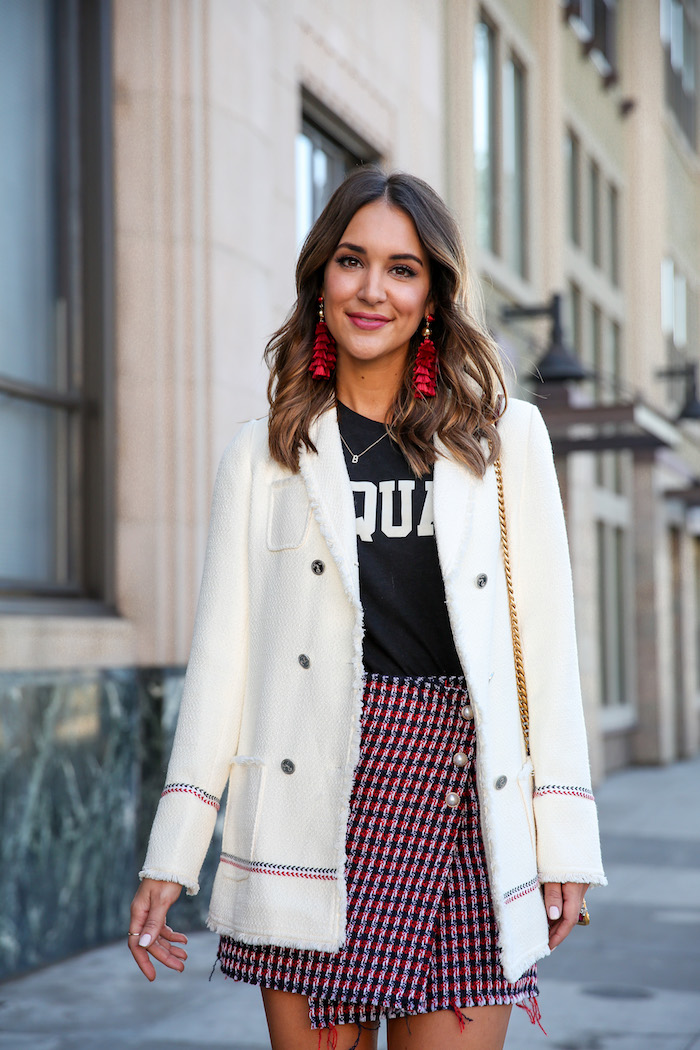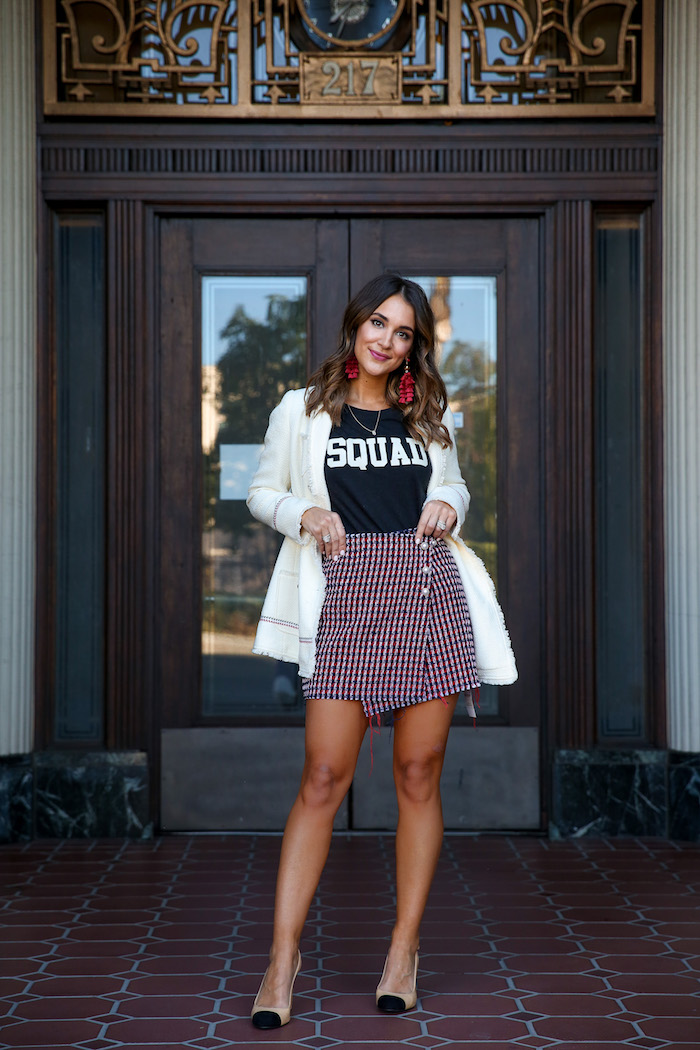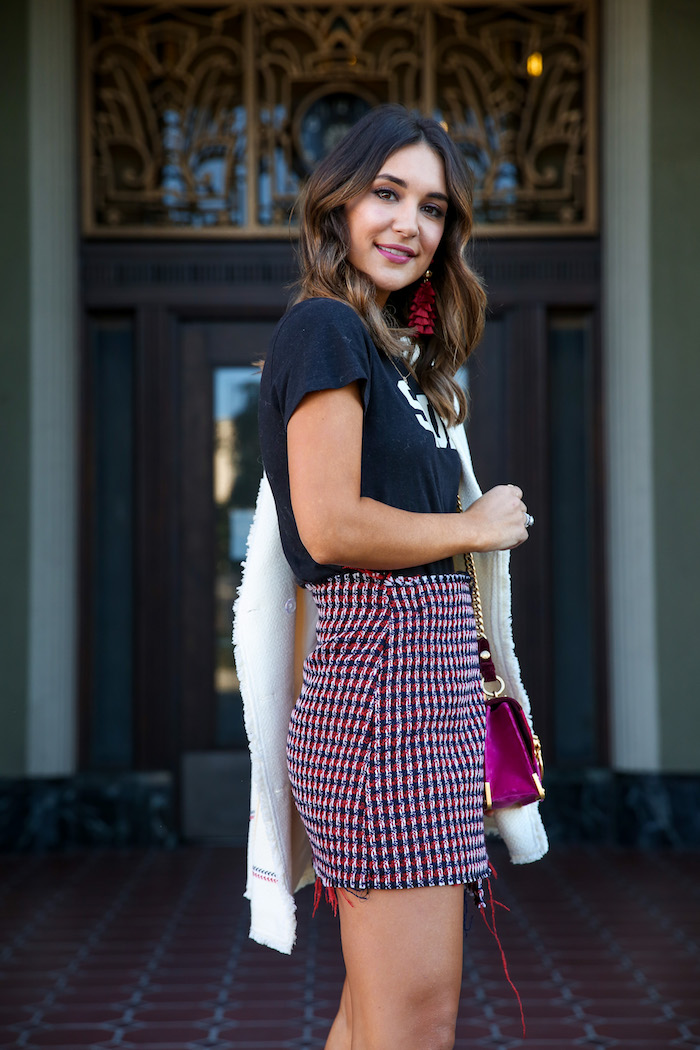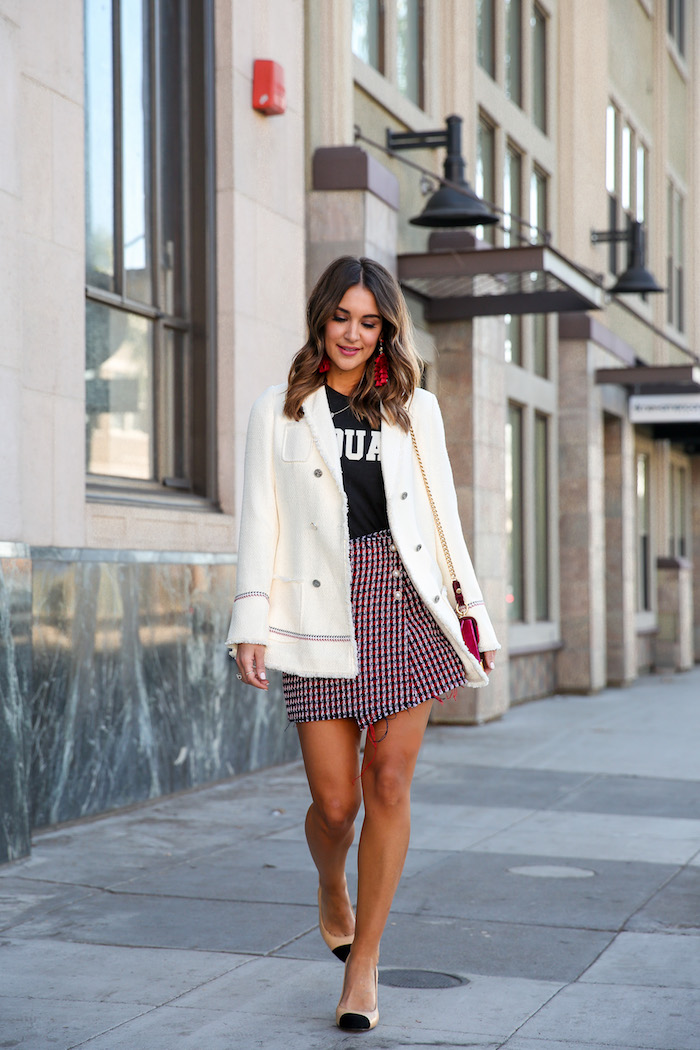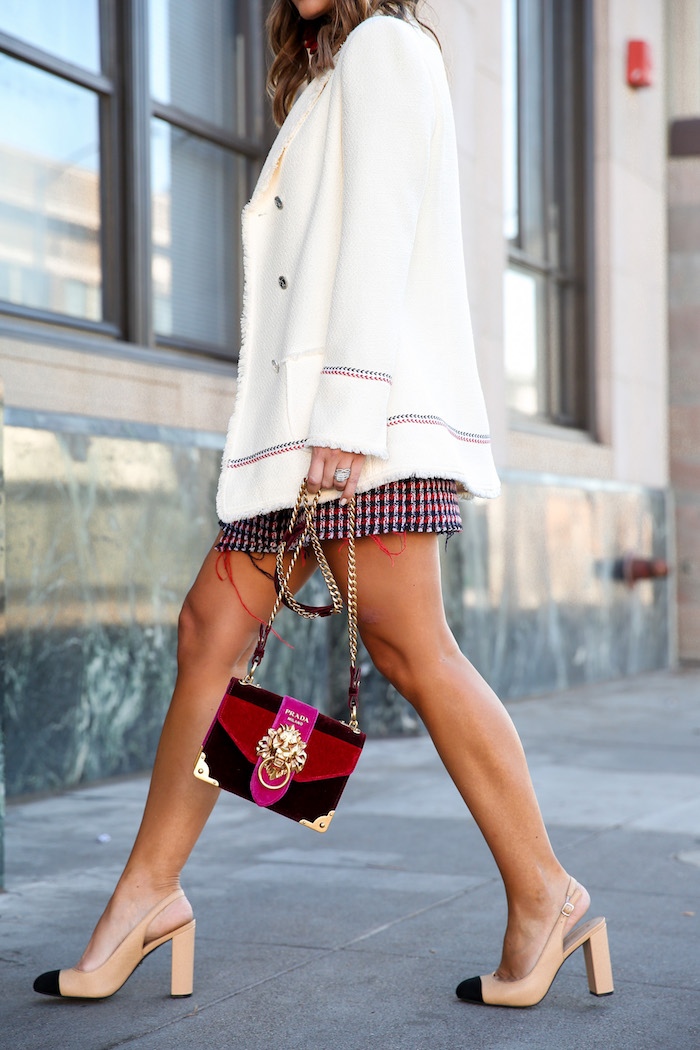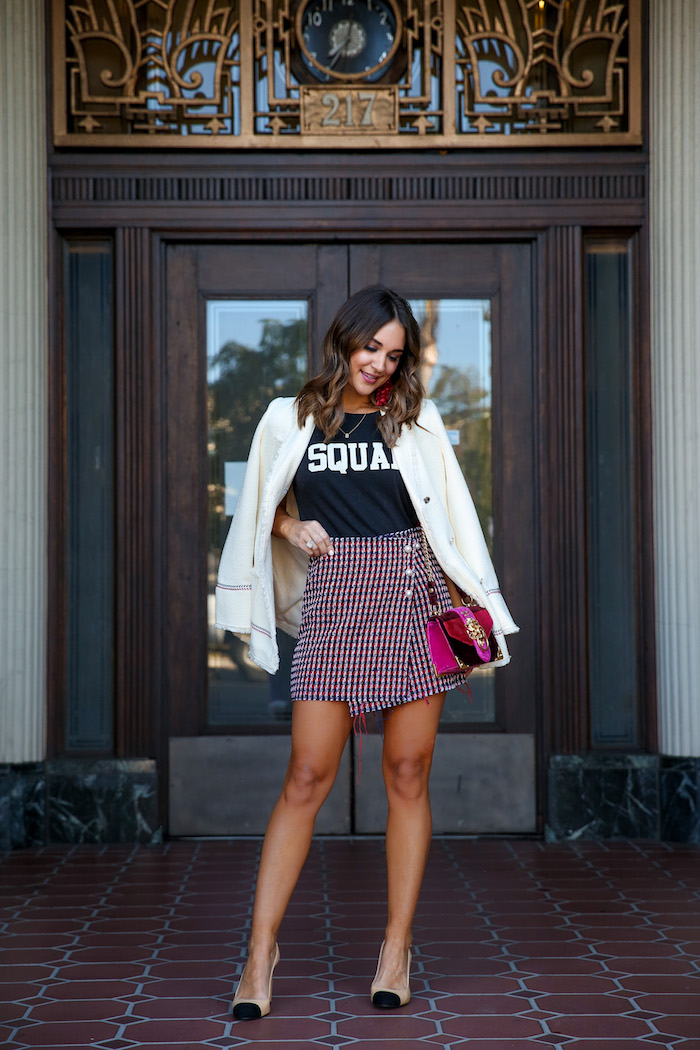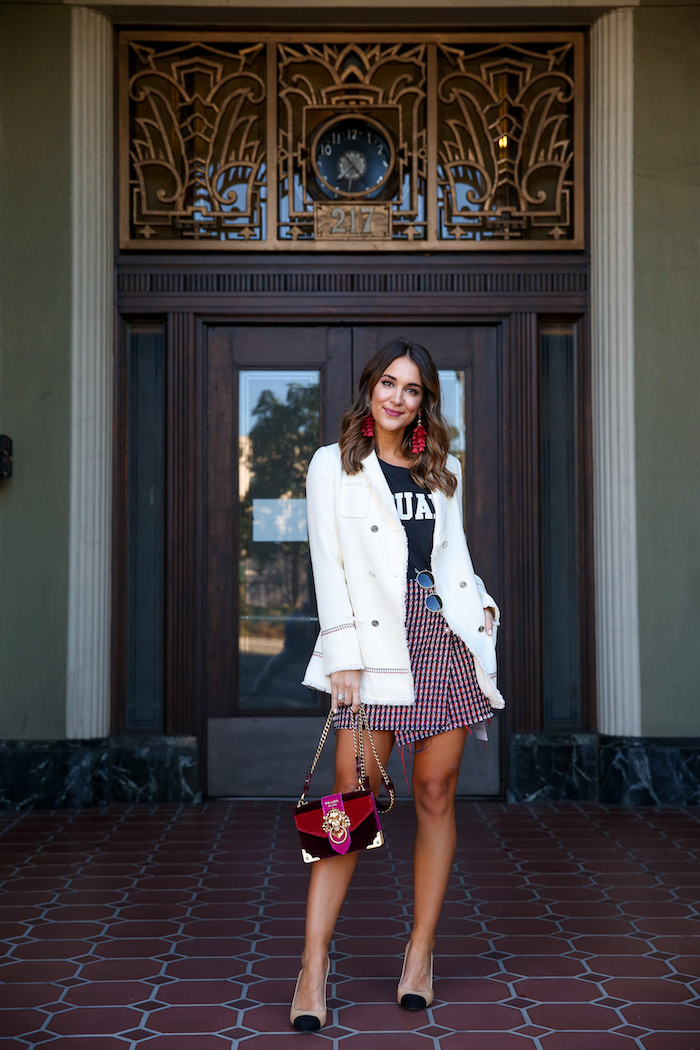 photos by Vincent Elejorde
skirt, also love this one and this one | tee, also love this one and this one | love similar blazers here, here and here | heels, also have and love these (also available here) | bag (sold out), similar styles here and here, look for less here and here | earrings | sunglasses
I'll never stop mixing and matching. I may live in a city with millions of people now, but you never know – I could be back in a small town in 10 years.  Trust me, I'll be mixing Wal-Mart and Target with Chanel and Prada – #dontcare!  You do you, girl!
Thanks so much for reading – and if you have any high/low price point mixing tips, I'd love to hear! XO