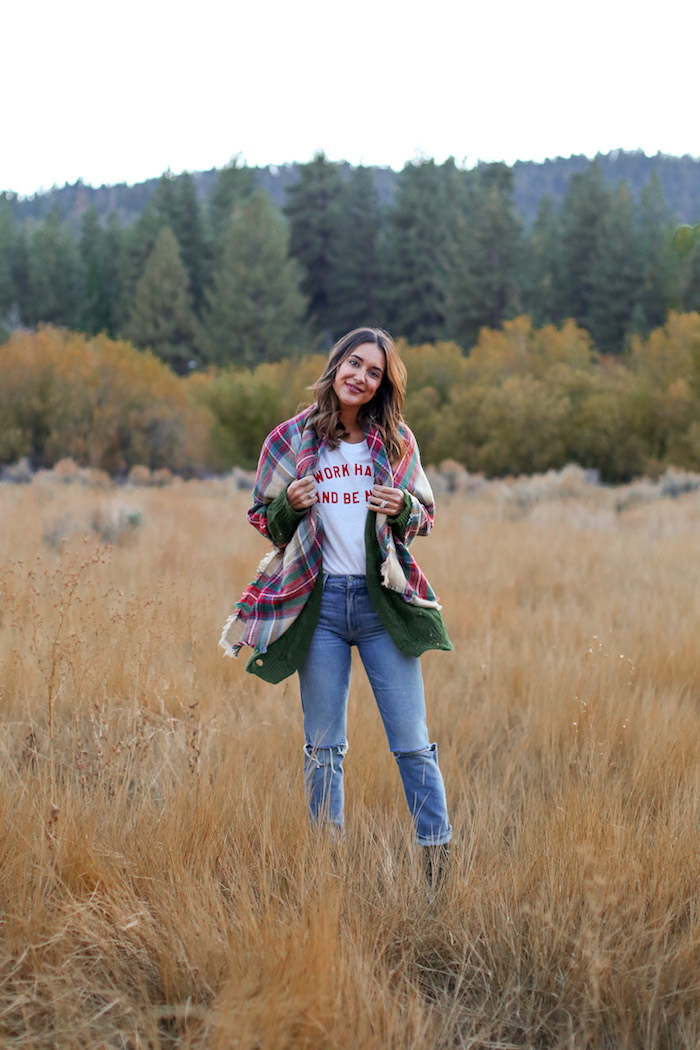 Aaahhh, resolutions.  Some love 'em, some hate 'em – and truthfully, I see both sides. BUT I do love Queen Oprah's manifestation/"secret" mentality, so I like to set realistic, achievable goals every year. Plus, it's always interesting to look back and see what was a hit and miss in the previous year!
I thought I could show you guys  how I do that –
First I like to dive back into the previous year's goals. Mine are here. I try to evaluate what I achieved, what I didn't and why.  I think I really tried to tap into each resolution except one: weekly date nights with Christian.
Excuses, excuses, I know… but my travel schedule and Christian's work schedule don't make it easy. He became one of the chief residents this year, which added responsibility and hours to his weekly workload. SO, my attempt to work-around this is just to try harder.  Maybe I need to wake up super early to cook breakfast for us sometimes when the nights are too hectic.  It's still a goal, and I'm not going to give up!
With that evaluation behind me, let's set some new goals shall we?
Eat your greens.  I've shared on Insta-Story, but I'm eating plant-based in January. This means I'm going to be eliminating animal products (meat and dairy) for a month. I recently watched What the Health on Netflix and a short educational video on YouTube (I'll share in the comments if any of you want to watch it but warning: it made me sob) that inspired me to try this and see how it goes! I plan to share weekly pros and cons along with my meal plan/eating journal each week on CBL, so stay tuned if you're interested!
I've done Whole30 a few times and you can find all those posts here.
Create video content. This is has been on my "to do" list for many, many months but I know it's a lot of work and definitely has  learning curve so I keep putting it on the back-burner.  I've recently expanded the CBL team which has allowed more open time in my calendar to take on new projects… and also means no excuses!
Weekly date nights. Still a priority, and as shared above, I plan to get creative to find ways to make it happen more consistently.
Think positive.  I learned a lot about myself when watching this documentary. I think I've gotten a lot better over the years, but looking at things in a positive light, seeing the lesson or light in frustrating situations is something I'm always trying to do more of.
Be more spontaneous.  I am 100% Type A – always have been.  This means I can be selfish with my time and (happily) live by my agenda. LIVE BY IT.  Christian is totally not this way and he is always so wonderful at getting me to dip my toe into spontaneity on occasion.  He knows I need a little pep talk and I'm like, "Kathleen! You don't even have kids, GO! Do whatever!"
I'd love to hear how you guys tackle resolutions, reviewing your previous year's goals.  Can you tell I'm Type A just by this post!? #geez
Thank you so much for reading, sharing and being a part of this blog with me. Really, you guys don't know what it means to my life and our little family. You've given me my dream job. XOXO –