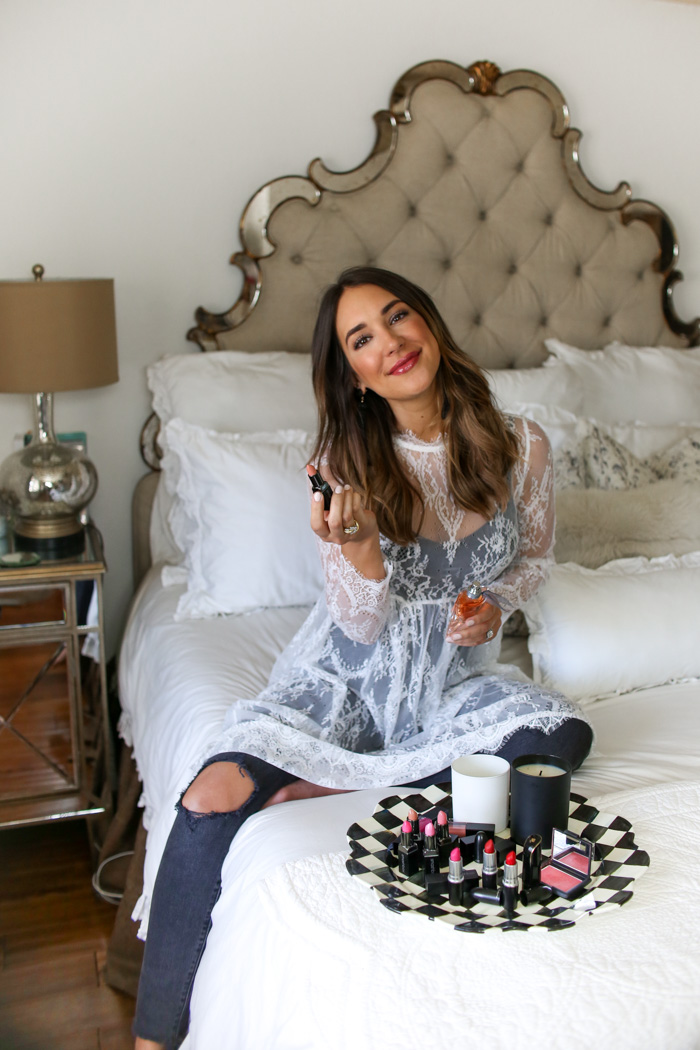 I've been an eBay shopper since high school (yes, you read that correctly… I was trolling the shared family computer for vintage Lacoste polo shirts), so I'm obviously excited to partner with them today to talk about gift ideas for Mom!
Mother's Day is around the corner, and I think beauty picks and fragrances are always a great gift idea.  Even if it's a statement lip color that she can pull out for a party or date night, it's always fun to give her something that she might not buy for herself.  What most people might not know is that over 80% of the items listed on eBay are actually brand new!
When it comes to fun lip colors, you can't beat Smashbox and MAC.  I wear Smashbox's Be Legendary Matte Lipstick and Always On Liquid Lipstick.  I love the color payout of both!  My mom is the person who actually introduced me to MAC, so I know that a classic matte color of theirs is a surefire hit.
I've had this Lancome fragrance for a year or so now, and every time I wear it Christian makes a comment. It smells so good! A little sweet and flirty (hints of magnolia), but it's such a popular fragrance I think it would be a great pick.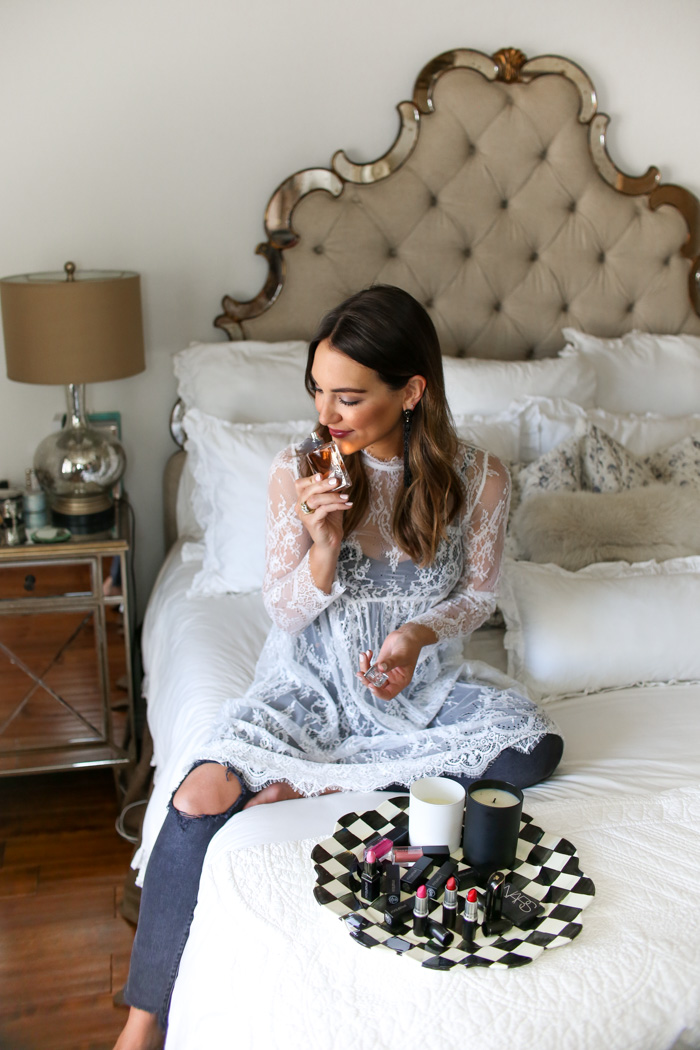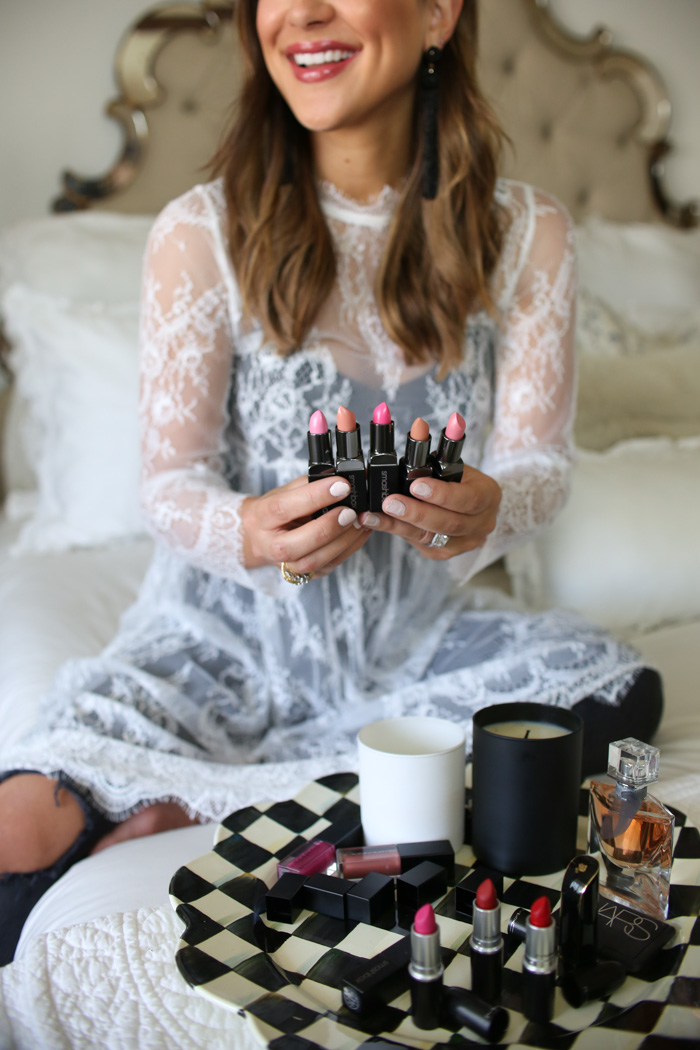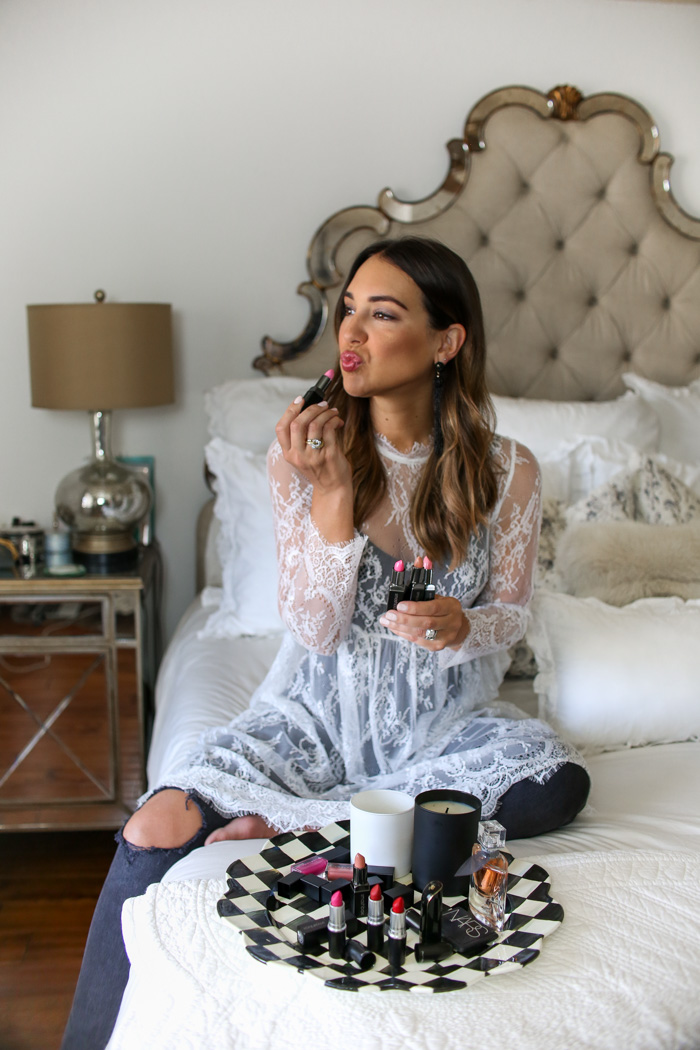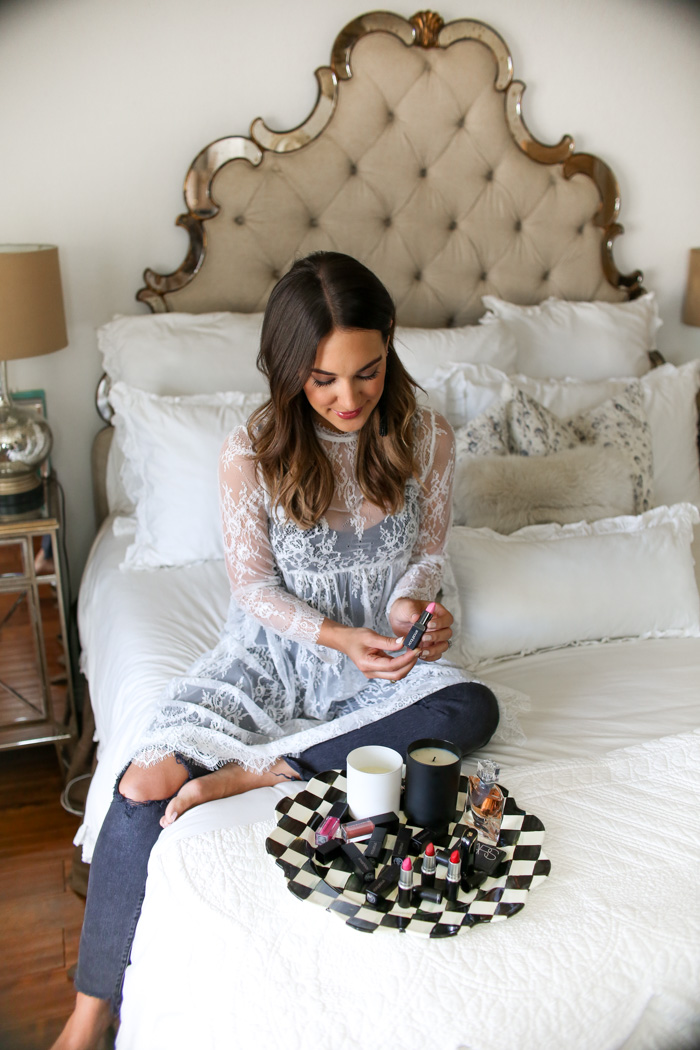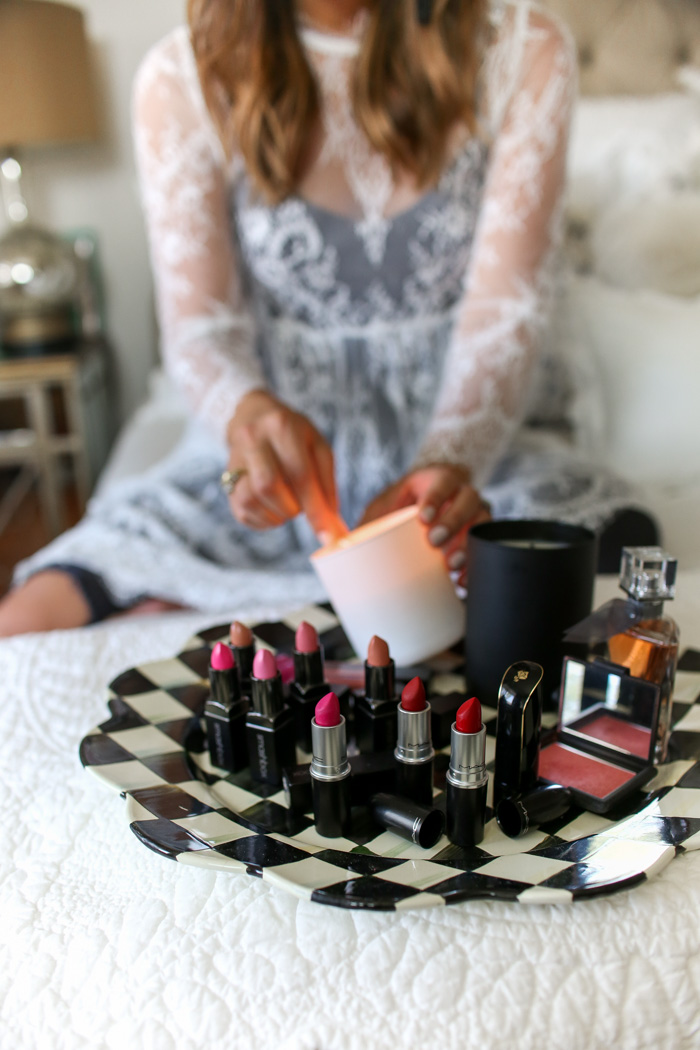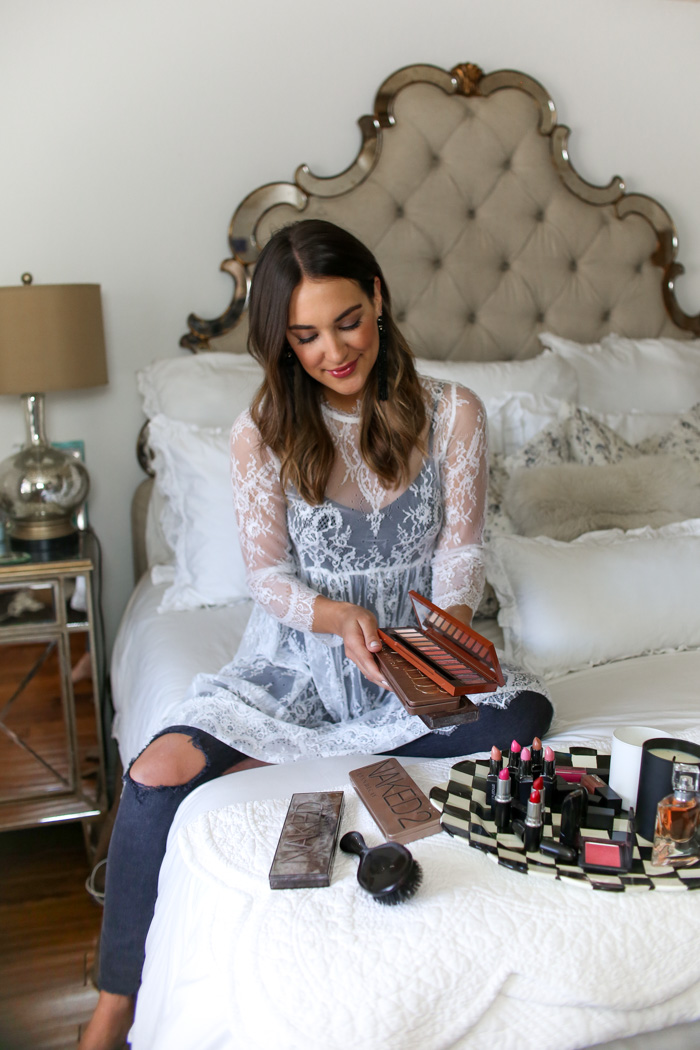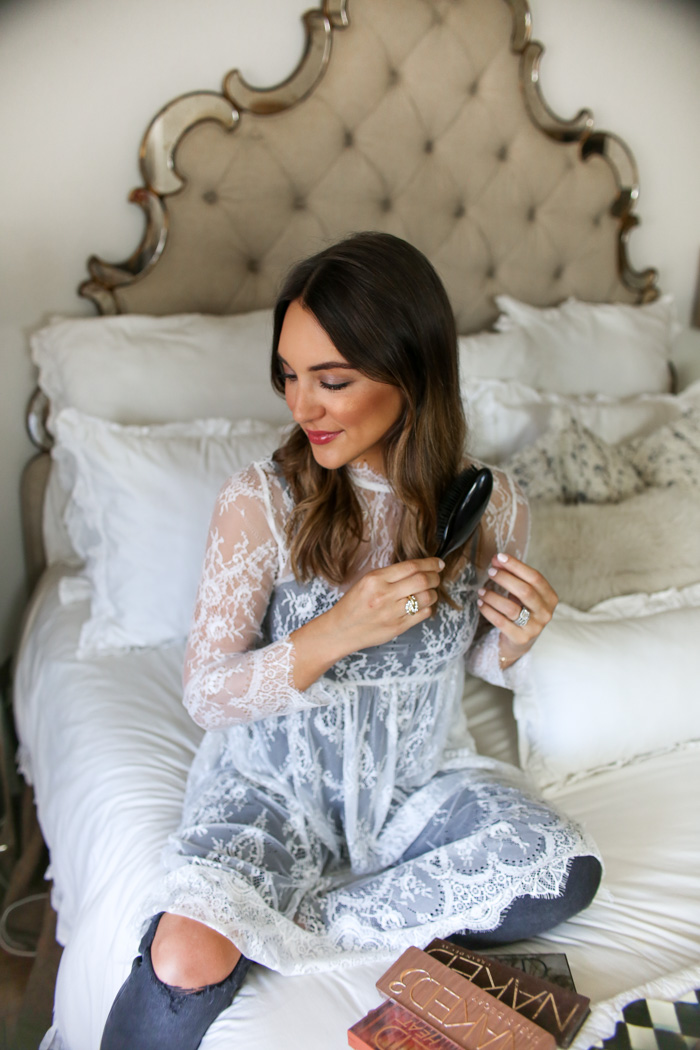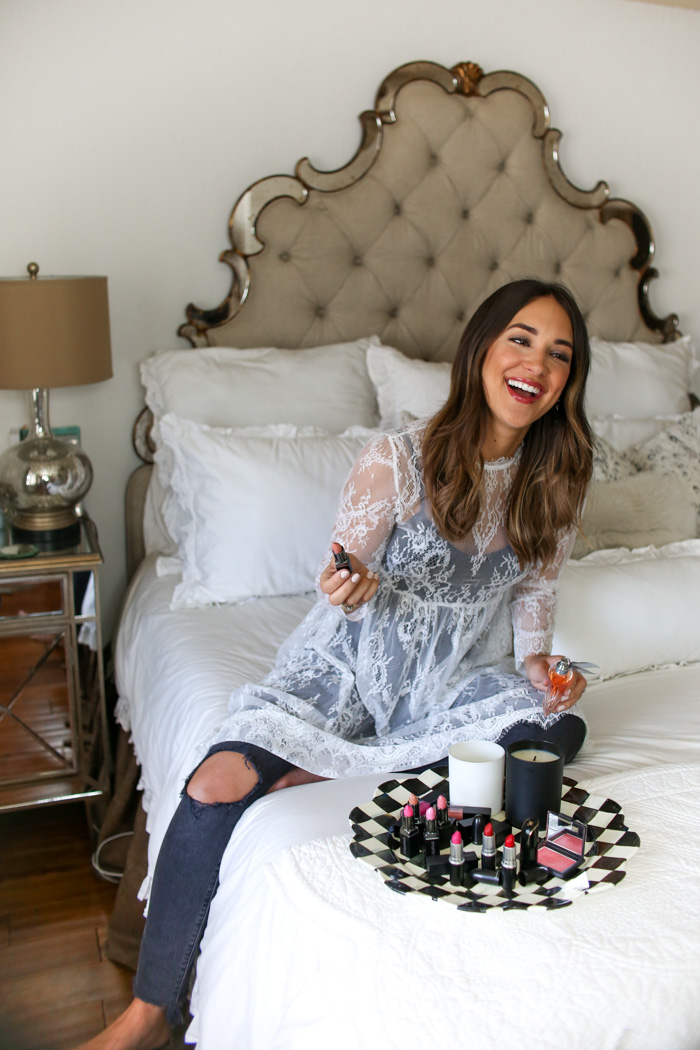 photos by Christian Barnes
Smashbox Be Legendary Matte Lipstick | Smashbox Always On Liquid Lipstick | Lancome La Vie Este Belle | Nars Blush | MAC Classic Matte Lipstick | MacKenzie-Childs Platter, also available here | Urban Decay Naked Palettes, also available here | Mason Pearson Hairbrush | denim, also available here | similar lace tops/dresses here, here and here
A few other items I think would be great are an Urban Decay Naked Palette (you know I have each one and I've actually given my mom one for a holiday before!) and a Mason Pearson brush. Both of these items will last you years.
Have you ever shopped on eBay before? I have gotten so many great things there, both used and brand new.  I'm telling you, once you start you'll realize two hours have passed and you're bidding on a Polly Pocket. This is not a drill!
Would love to hear what you plan to get your mom this year for Mother's Day and your experience with eBay.  You can also find the most current deals on their Daily Deals page.  Thanks so much for reading and sharing! XO –
brought to you by eBay