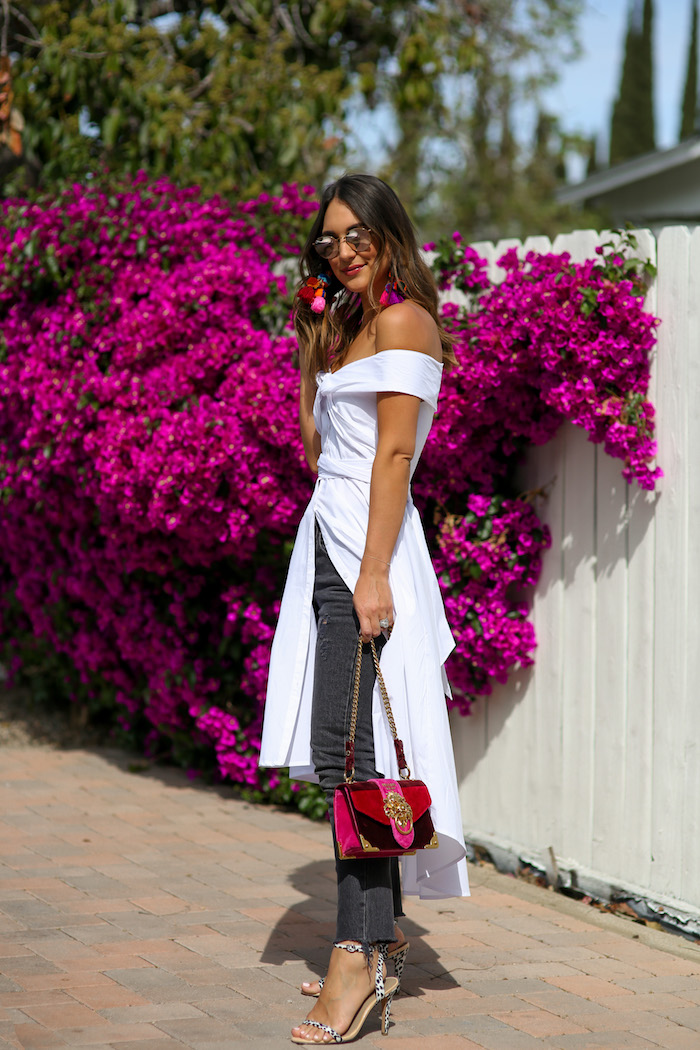 I recently went down a fashion-inspired rabbit hole that is Tash Sefton.  She is an Australian fashionista who thinks outside the box and has this laid back, cool girl interesting but not too styled look that I can't get enough of.
One thing I saw her doing that I'd never thought about before was turning a dress into a top.  I think this idea works particularly well with a dress that buttons down the front like this one.  You can unbutton the bottom and let it hang naturally for that "who, me?! I just couldn't decide what to wear so I wore both" kind of look.
I have another shirt-dress-as-a-top look coming soon but a little bit different… and 9 to 5 approved!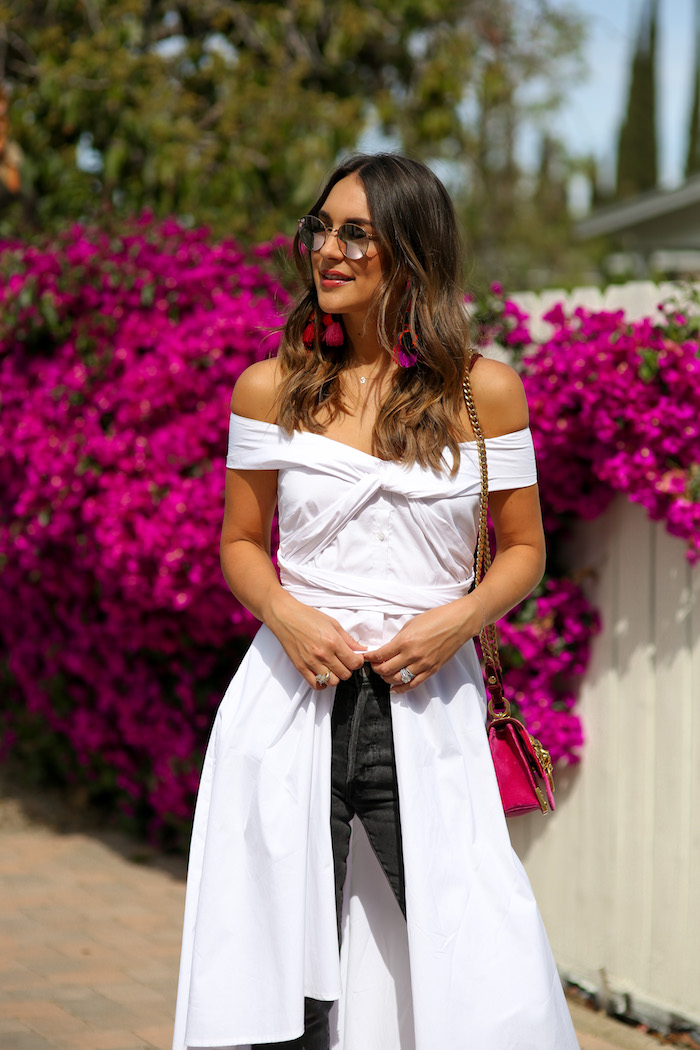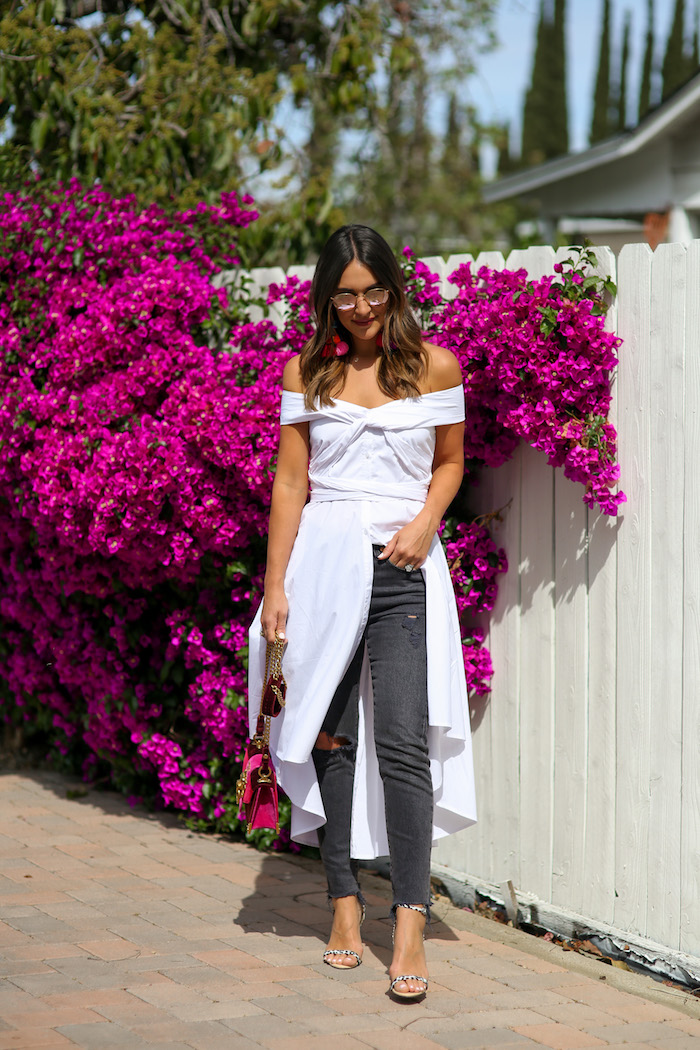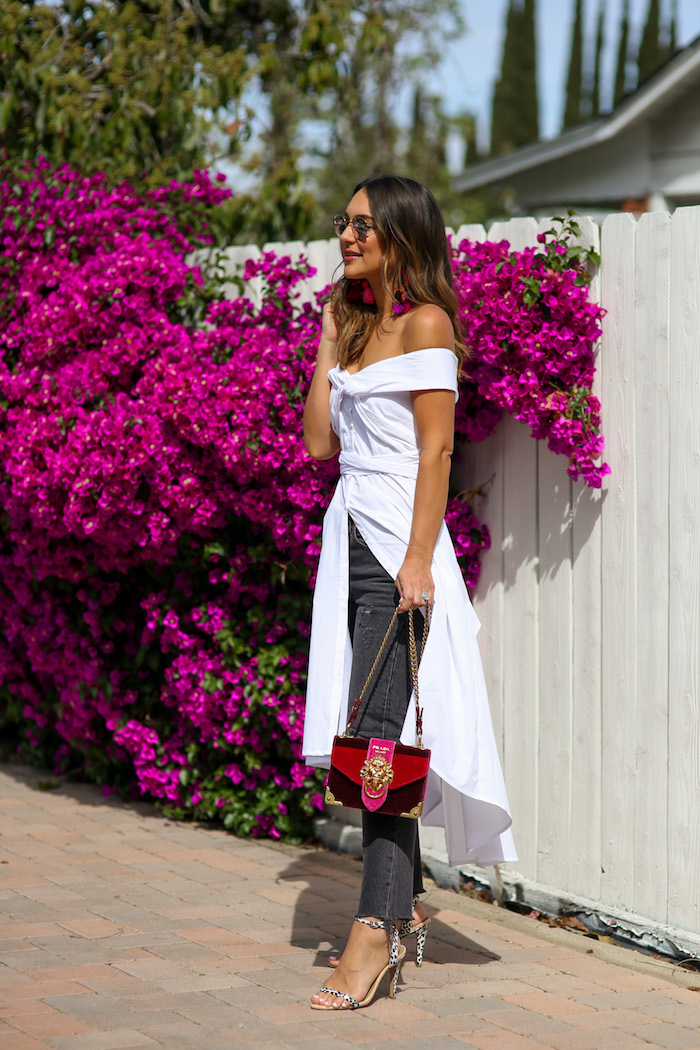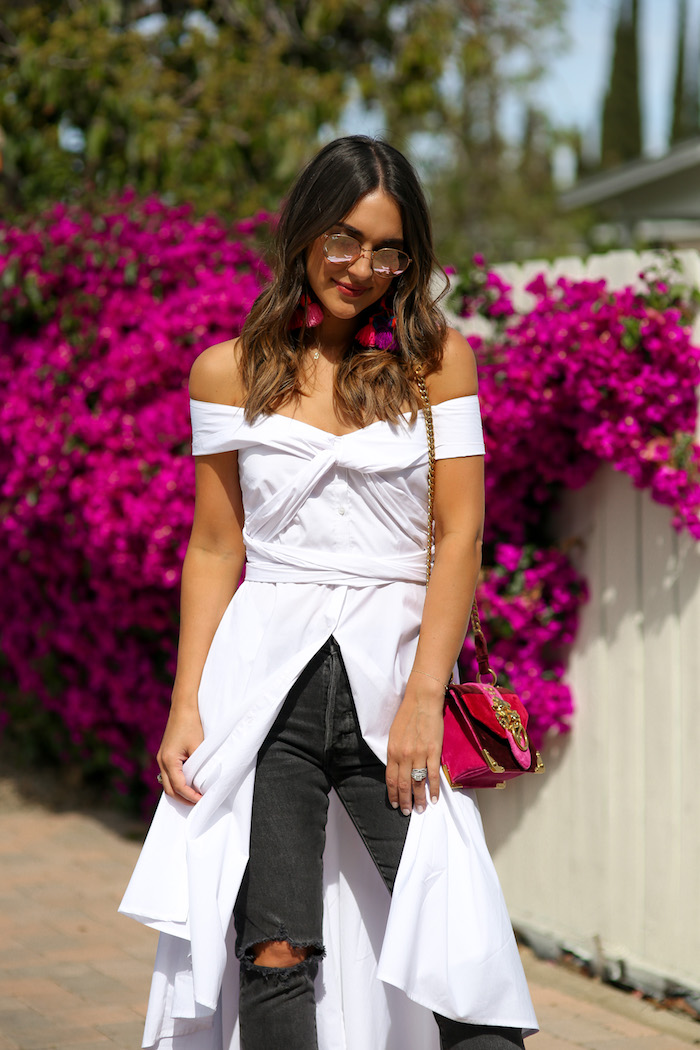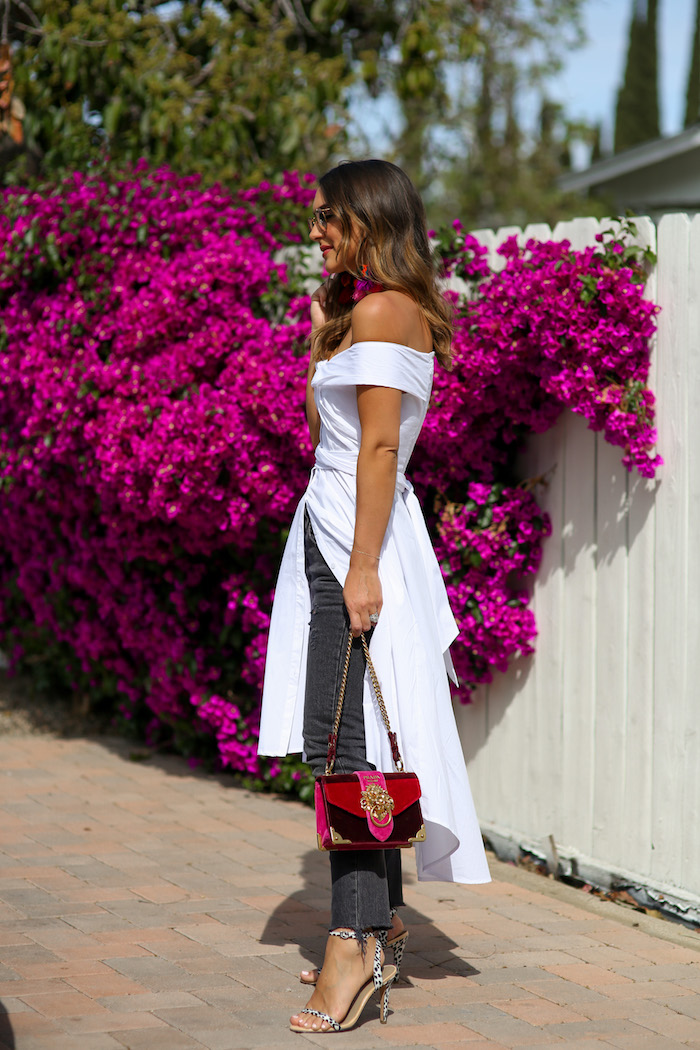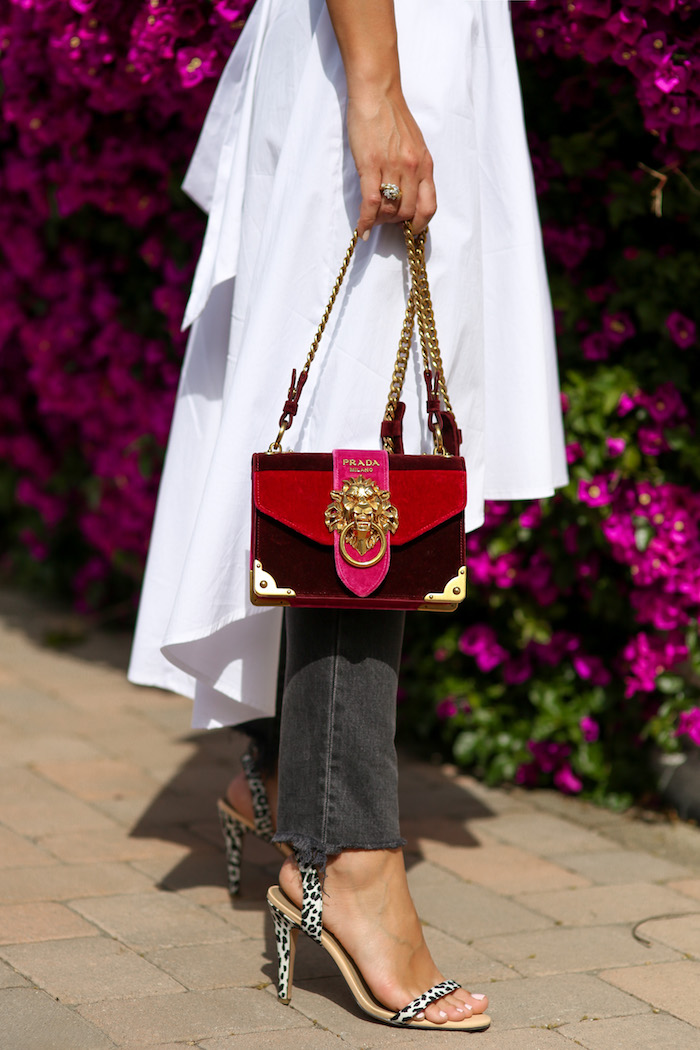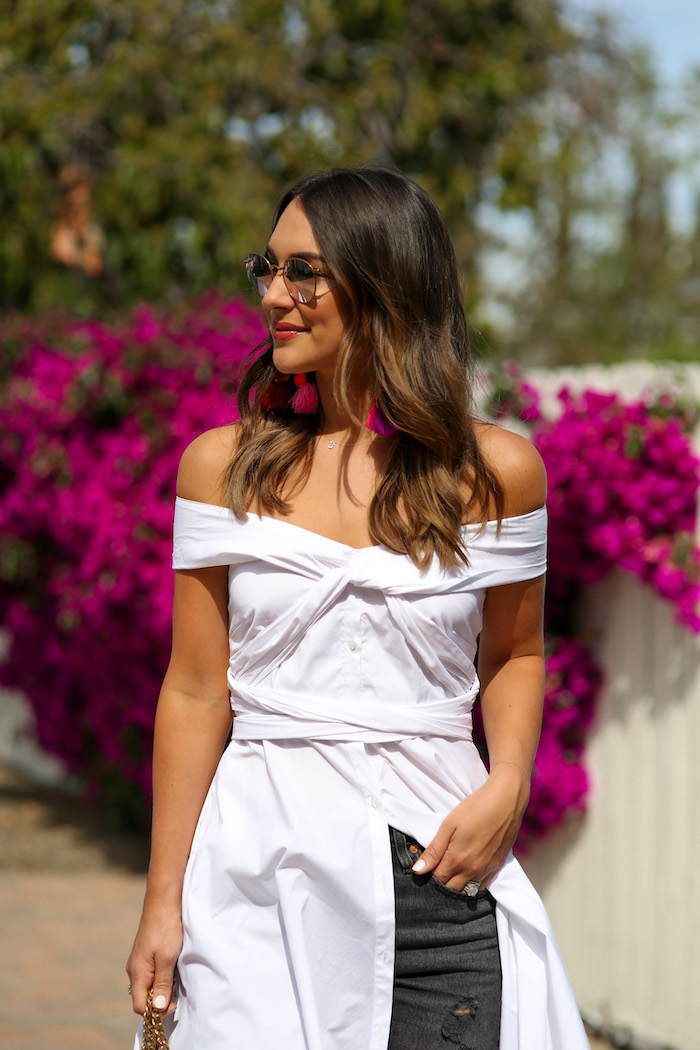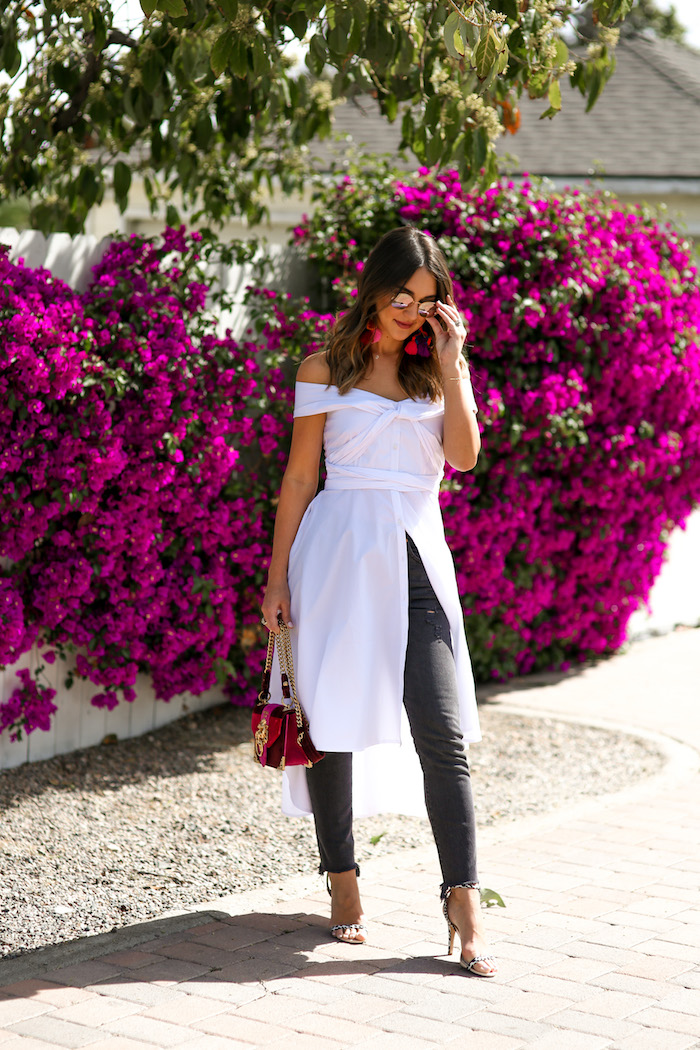 photos by Christian Barnes
dress | denim (run TTS) | heels – custom, similar pair here and here (on sale!) | earrings – also love these | bag – sold out, love this one and this one, similar style for less here | sunglasses
Would you ever consider wearing a shirt dress as a shirt? I'm telling y'all – get all your wears out of it, sister!  You know I love discovering ways to maximize my closet.
I'd love to challenge you to look in your closet and see if there are any dresses that button down the front.  Unbutton everything below the belly button, throw on some skinny jeans and see how you feel. You might be surprised!
Thanks so much for reading and sharing – XO –