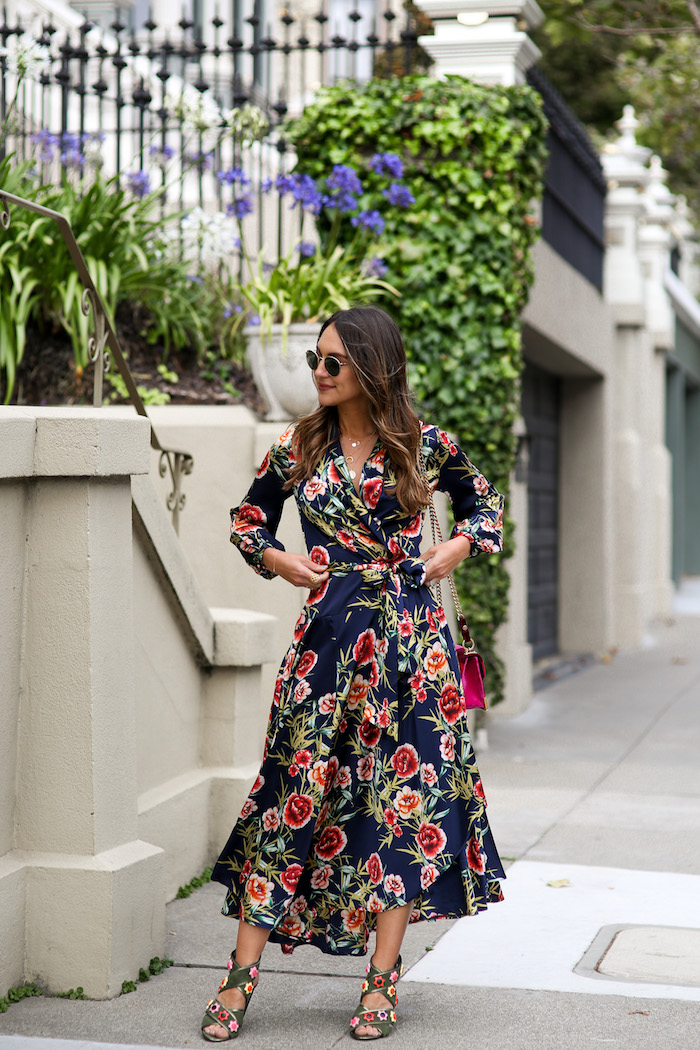 Bring on all the patterns today, sister! I hope everyone had a fabulous holiday weekend. I got to spend 24 hours with Christian before leaving town today for the week… so it was a day to be treasured!
Doesn't this outfit feel very Carrie Bradshaw-inspired? And between that and this cool breeze coming through the window by my desk (my desk by the window also feels very CB), it seems about time to pull out my SATC dvd's…
But let's get back to this outfit.  If you search "wrap dress" on this site, you'll find tons of posts dedicated to my love of this silhouette. I think it's such a flattering style for women. I always reached for a wrap dress anytime I had a job interview, important meeting/presentation or fancy luncheon. It can be modest and professional while still giving you shape.
I'm linking some of my favorite patterned wrap dresses below. You can mix prints with them like I have here, or you can keep it simple with a pump. Mix it up, sister!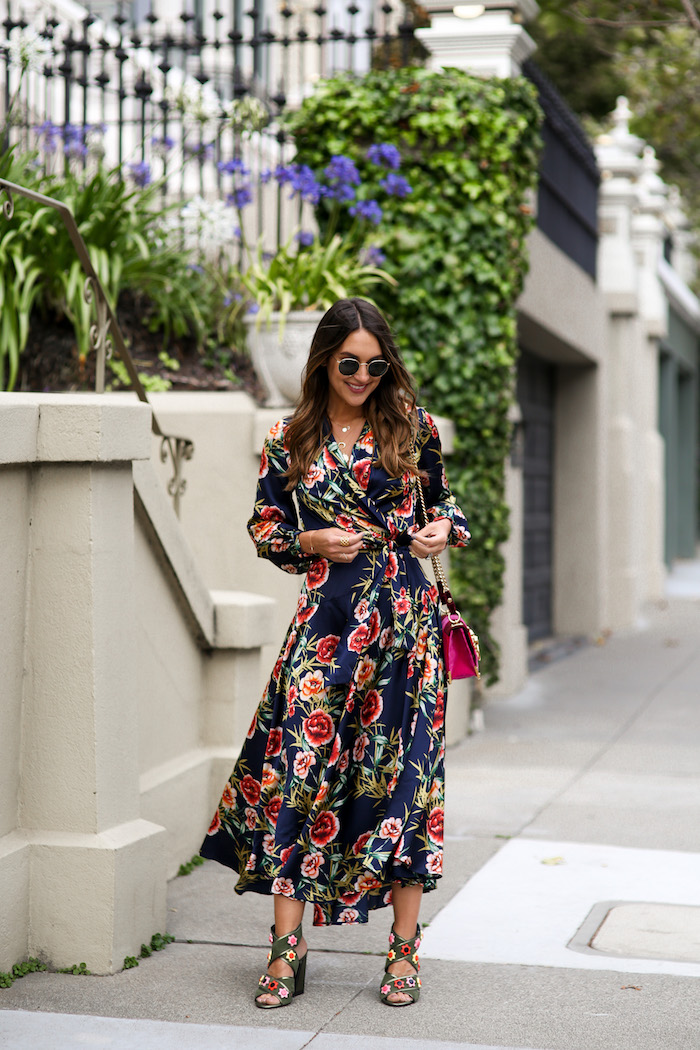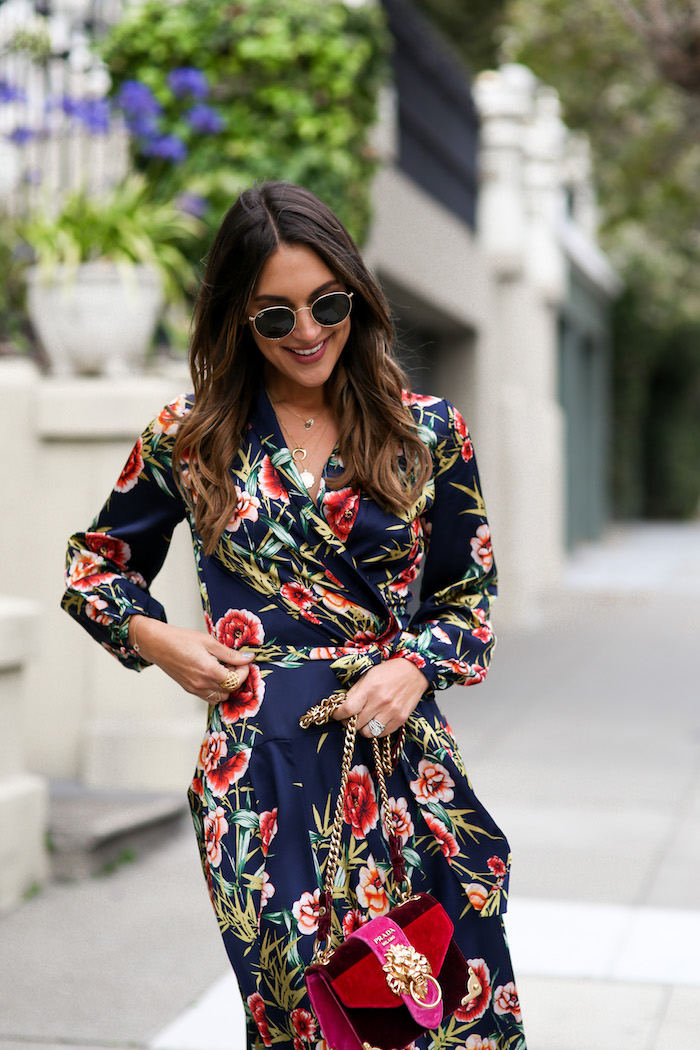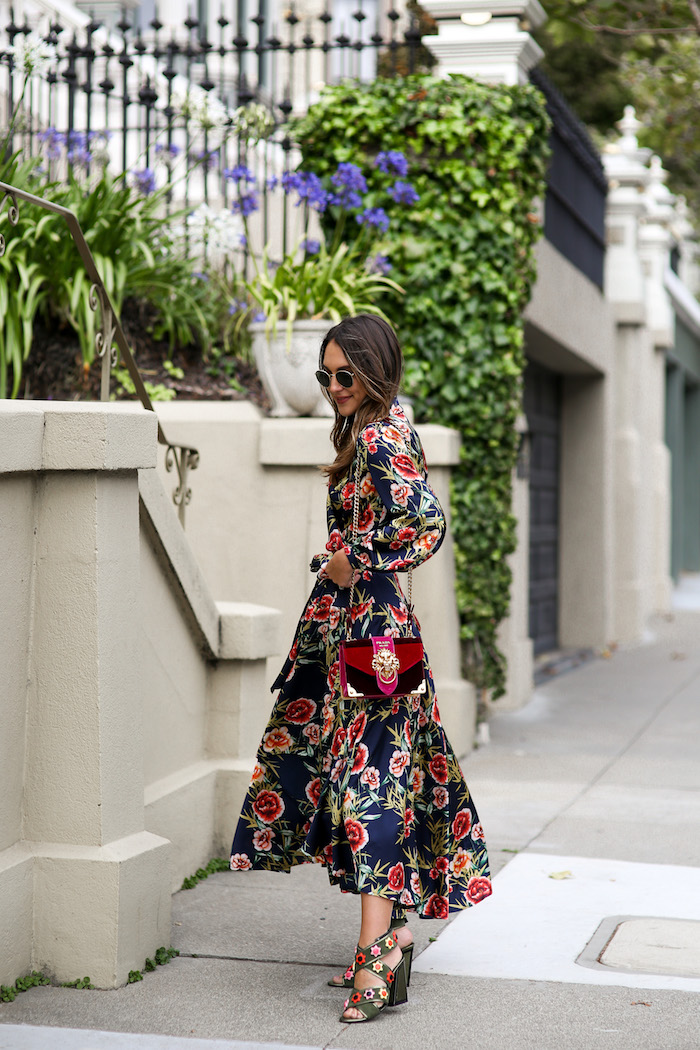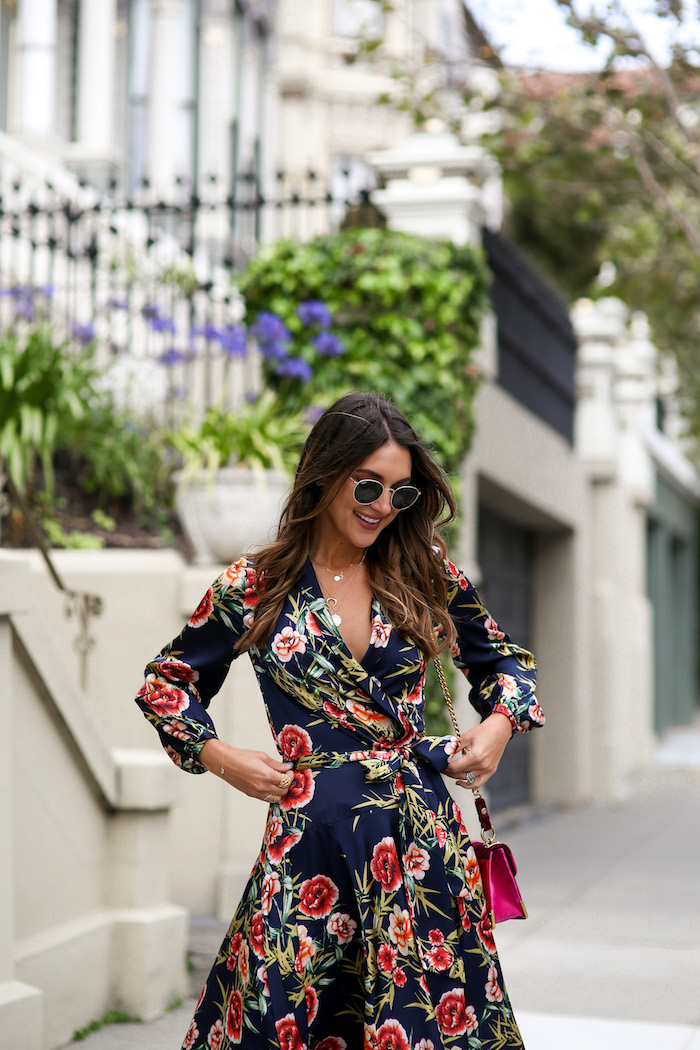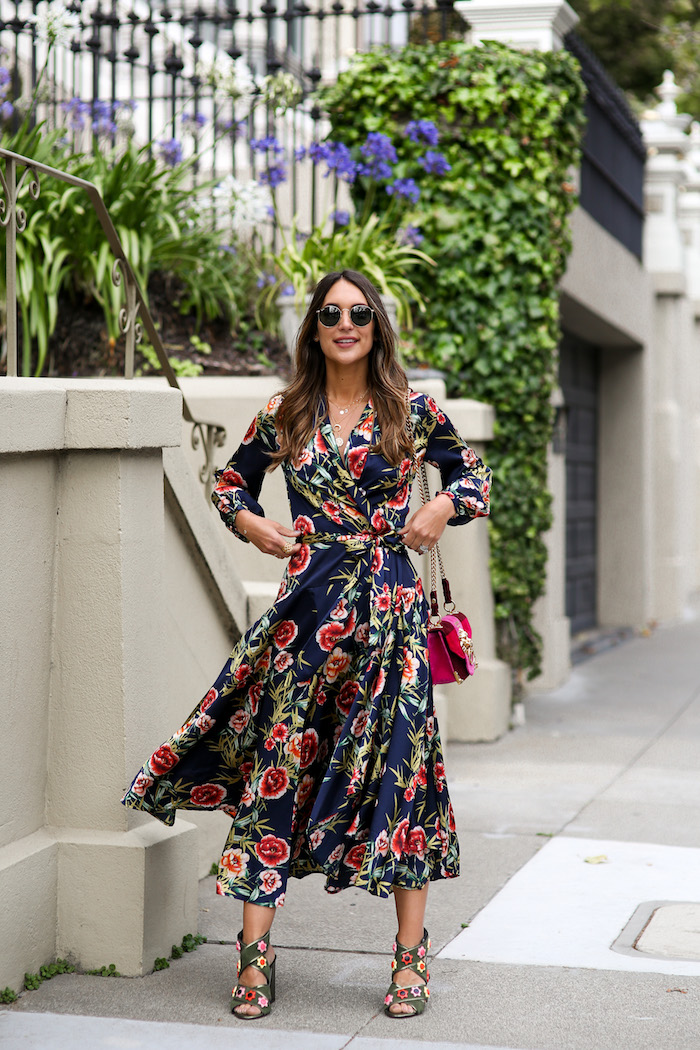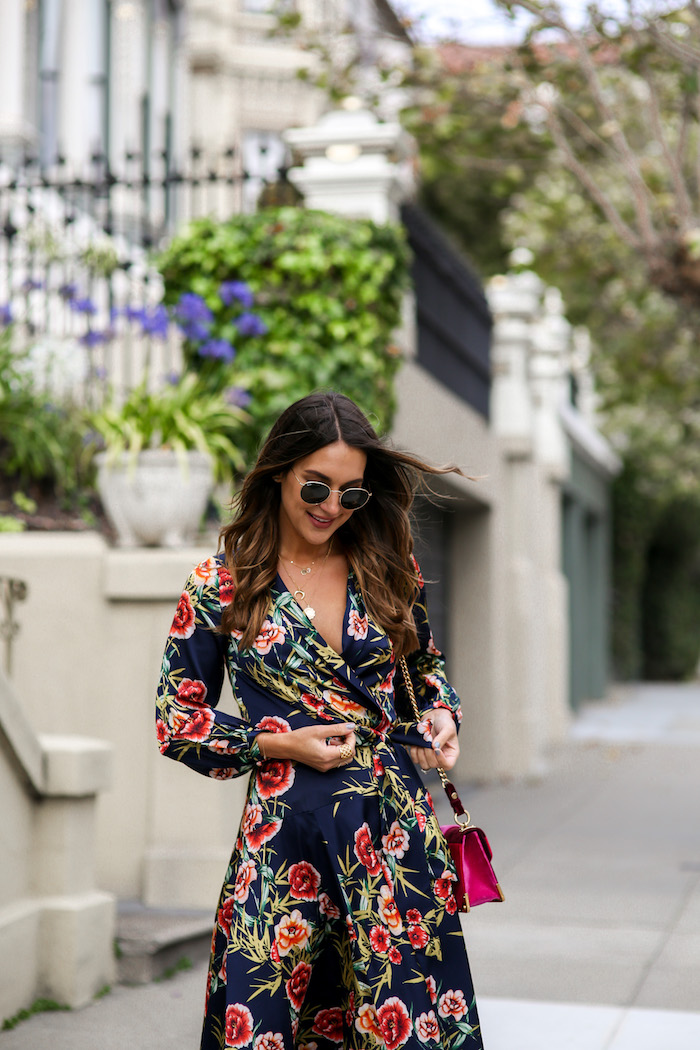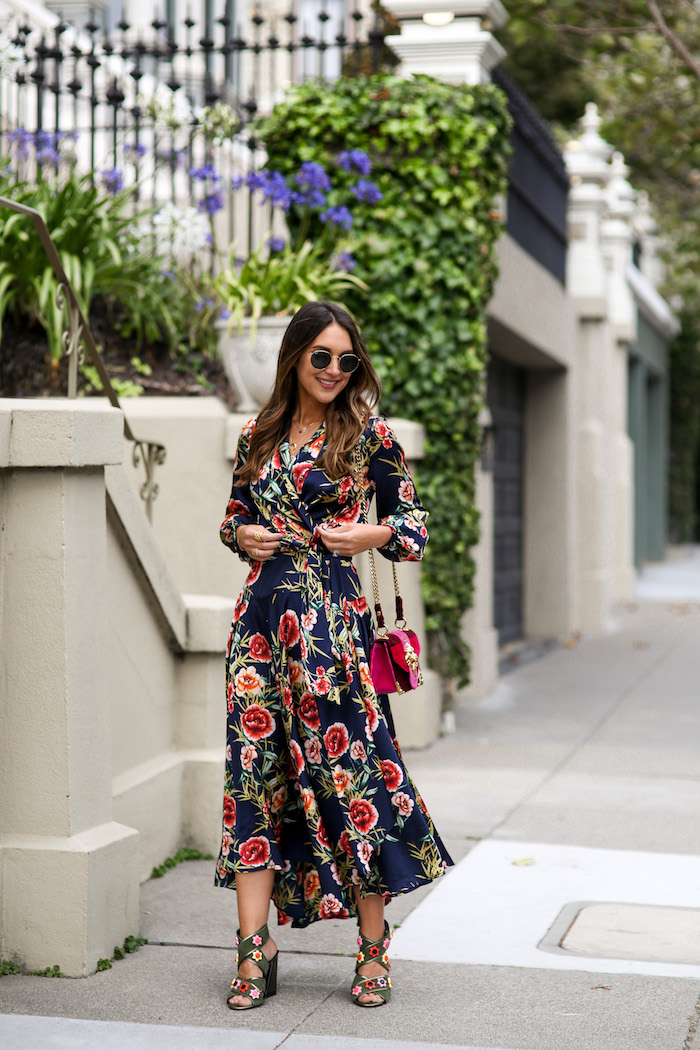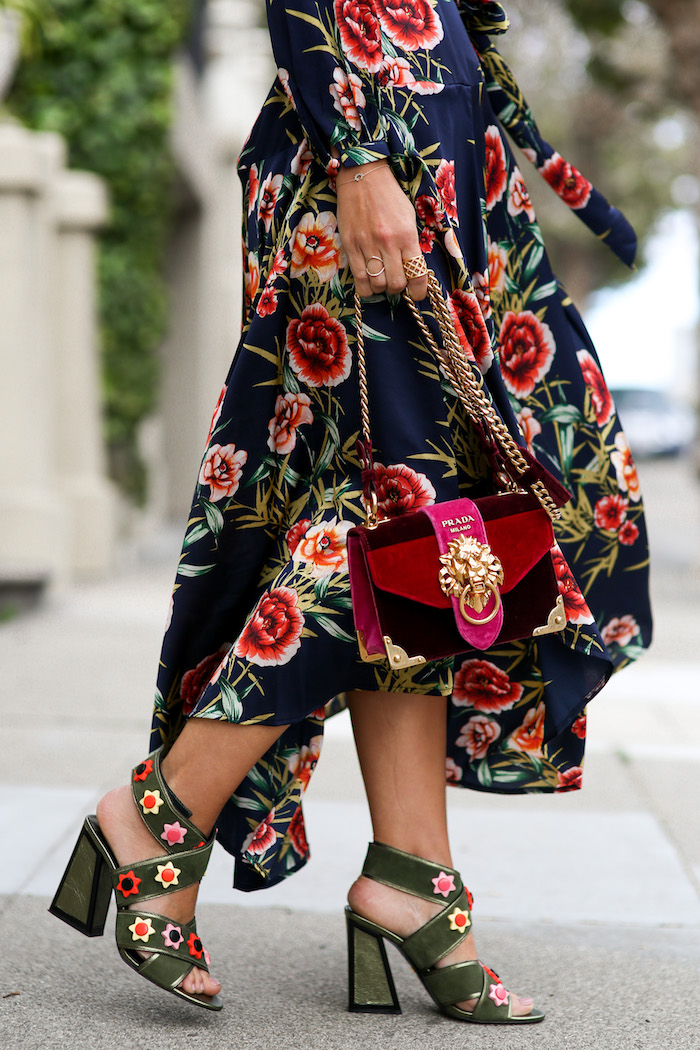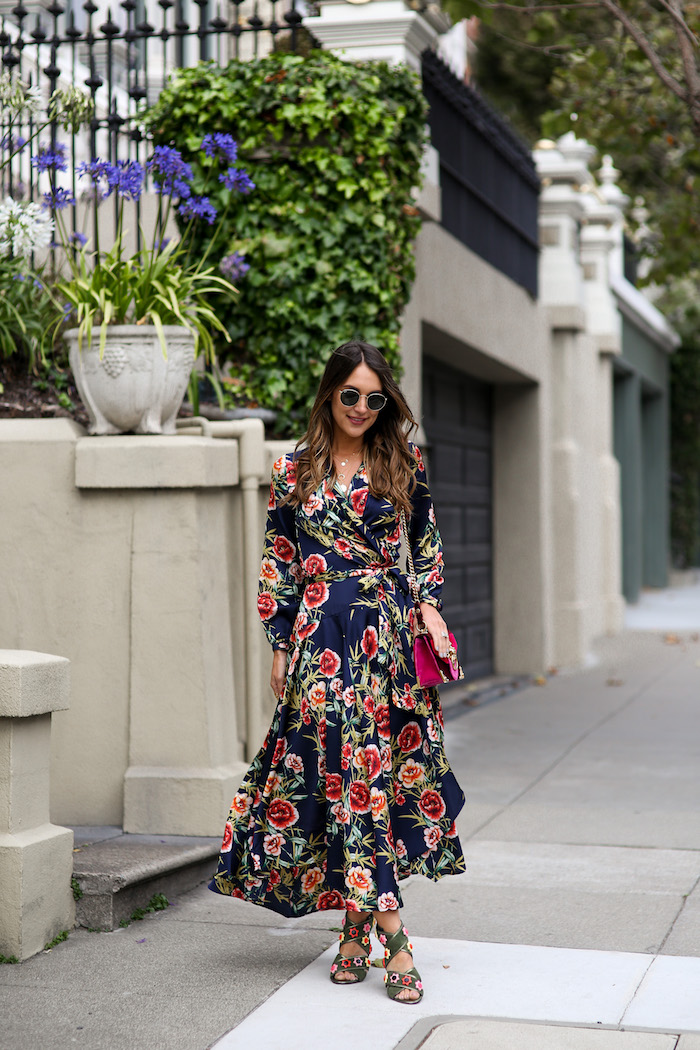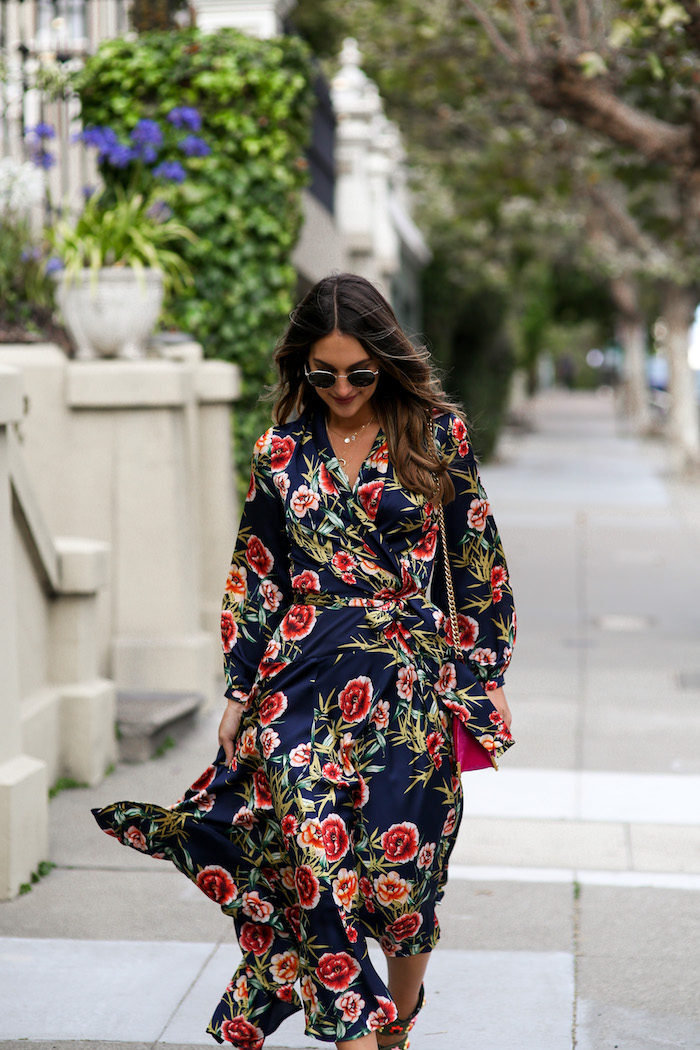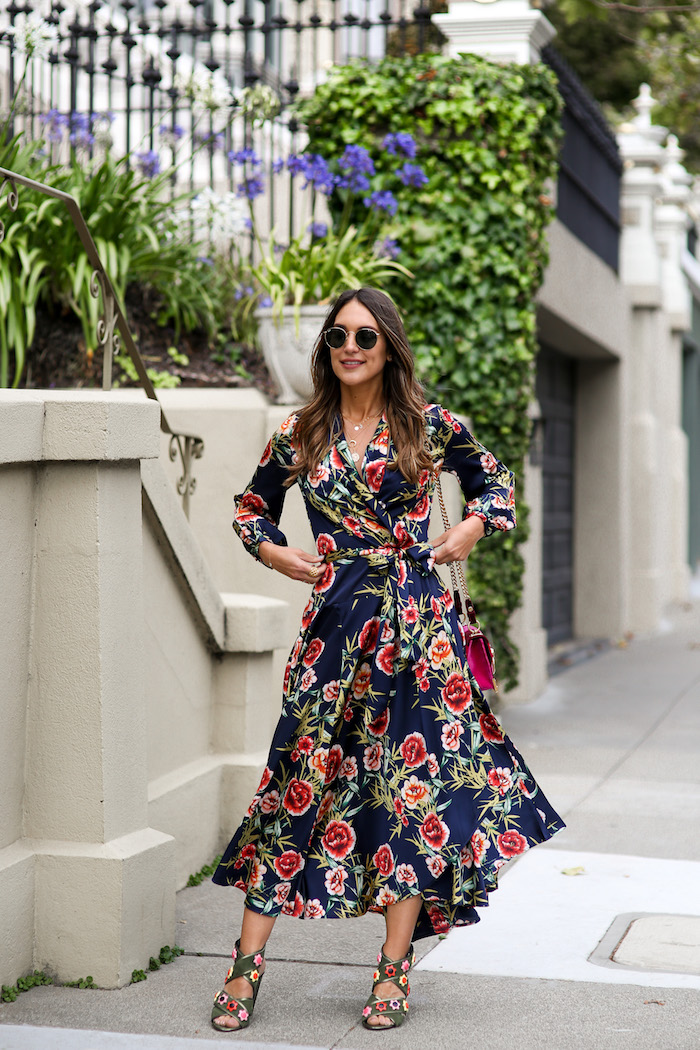 photos by Christian Barnes
dress (50% off and almost sold out!), also love this one and this one | heels, also love these and these | sunglasses | bag (sold out) similar bag here (on sale) and love this one | necklace 1, 2, 3 | "3" necklace and "c" bracelet | index finger ring | x ring
Do you have a go-to dress silhouette?  I'd love to hear!
What's not pictured here are the many Marilyn Monroe moments I had in this dress. You would think it's long enough, but it was SO cold and windy when we snapped these (if you look closely my nose is red) – Christian was laughing so hard!  Yeah, yeah – real funny when he's wearing a sweatshirt and jacket and I'm in this lightweight dress!
Thank you so much for reading and sharing – XO –