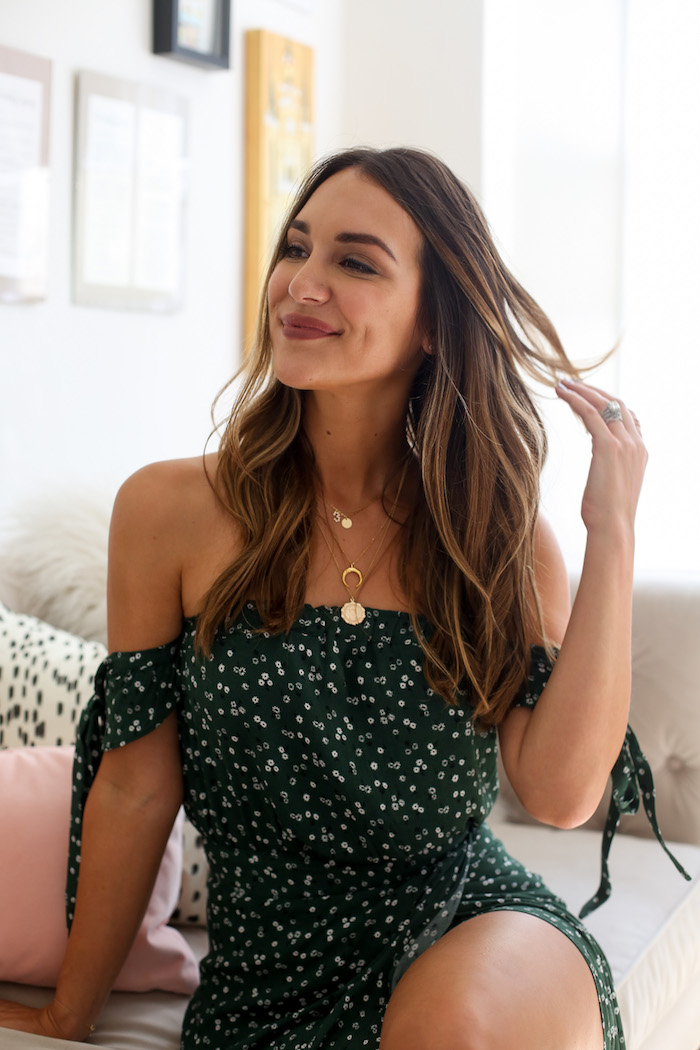 When I was in Anguilla back in July, two of the fabulous fashionistas on the trip, Helena and Sai, had this layered necklace game that I was totally enthralled with.
When it comes to jewelry, I go through phases. I used to wear tons of bracelets and no necklaces. Later I fell in love with all things statement necklace. Then I became earring-addicted and never wore bracelets. And now I'm having a delicate necklace moment. My relationship with jewelry is all over the place.
I came home from that trip and started going through all of my necklaces, looking for what I could layer. You guys know I love Dana Seng Jewelry (shared in my FAQ and here), so I combined her pieces with a new Etsy shop I discovered and love – Simple Dainty Jewelry.  She's actually based in San Francisco!
Other shops I love for delicate pieces are Katie Dean Jewelry and Adornmonde.  Below I'm sharing some of my favorite necklaces for layering (and a great coin necklace is most definitely a must).
AND before I forget! I want to answer a FAQ from you guys –
How do you keep them from tangling?
Sadly the answer is that there is no secret. I sleep and shower in most of these so I simply untangle them in the morning (gently!), and usually that's enough to get me through the day.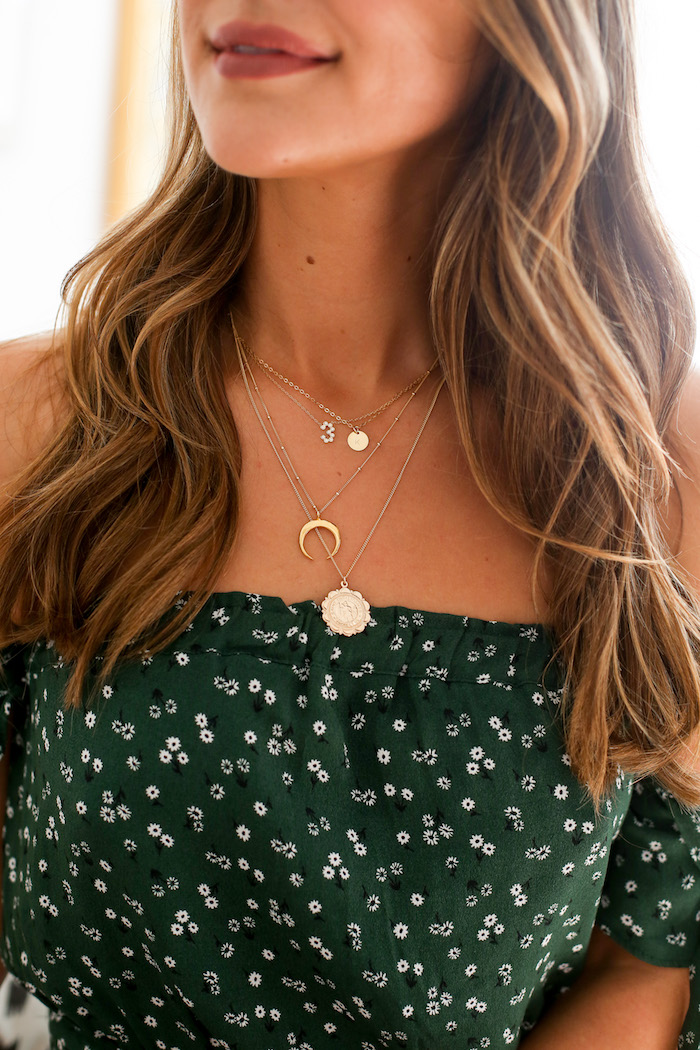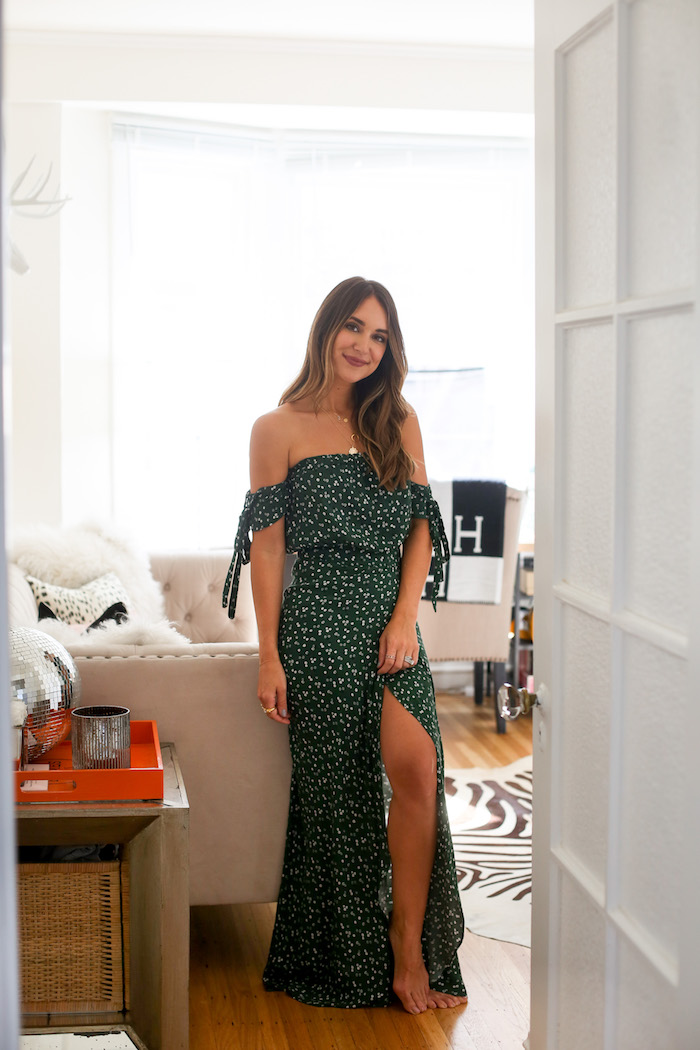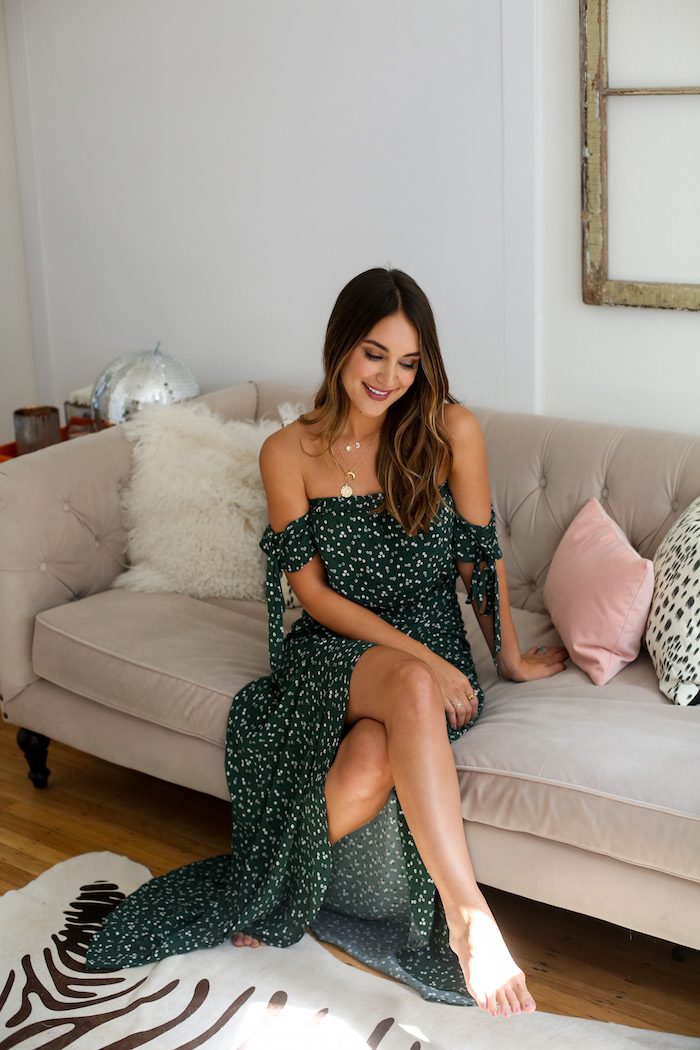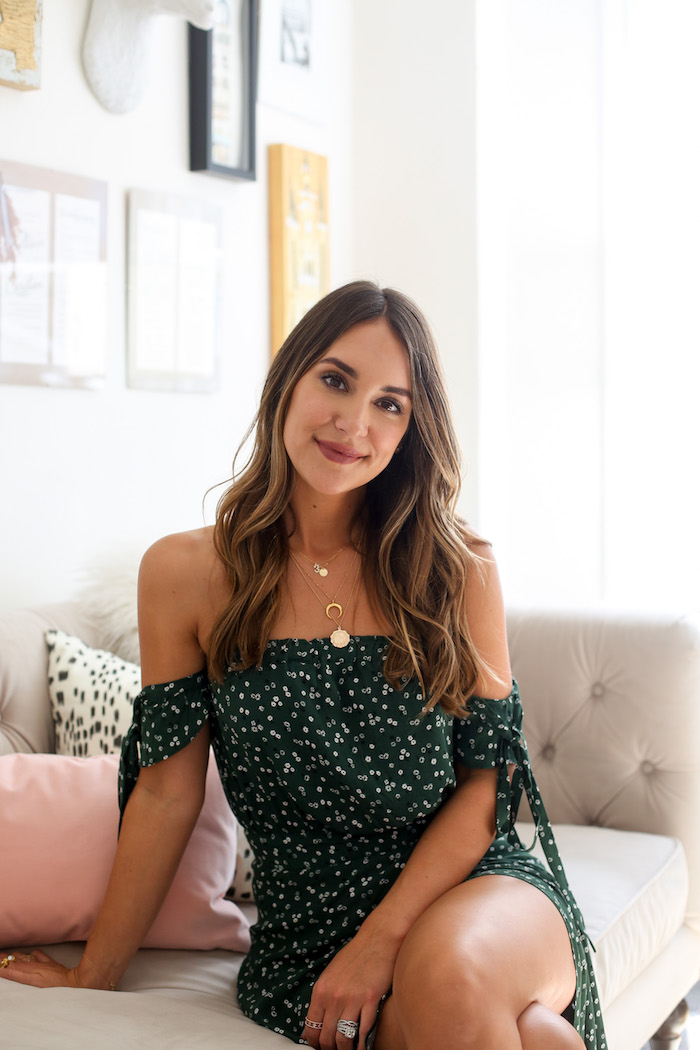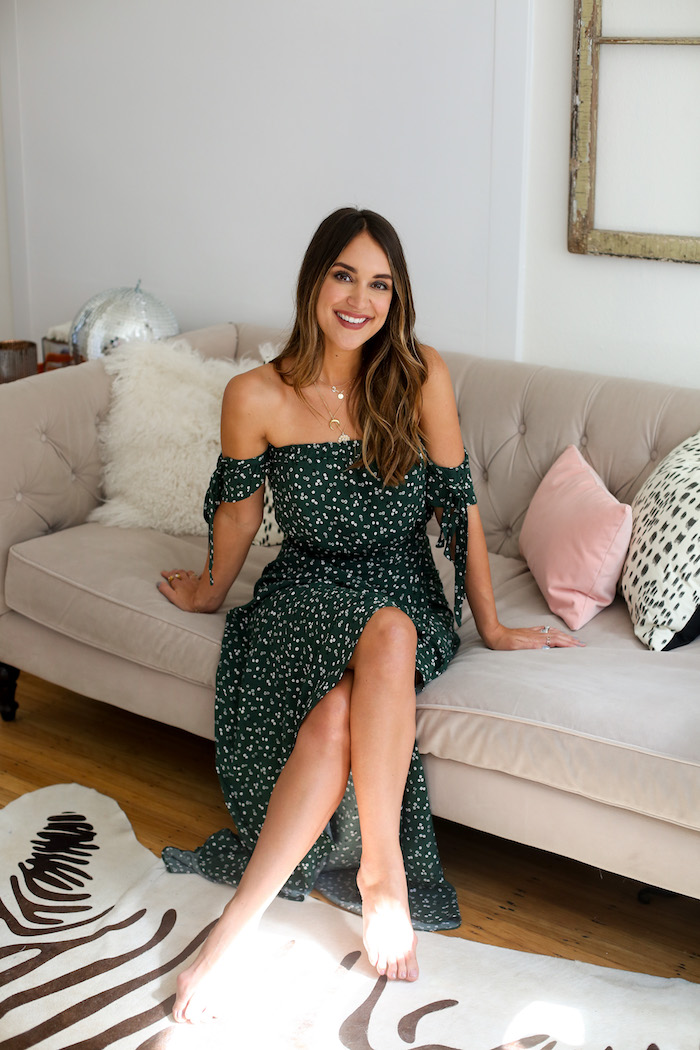 photos by Christian Barnes
"3" necklace | pendant necklace | horn necklace | coin necklace | dress c/o Vici | rug c/o Summerhouse, also love this one (on sale) | sofa | fur pillows, also love these | spotted pillows | pink pillow
Below are some necklaces that I think would look fabulous layered up! I don't think they all have to layer up perfectly. You can see in these photos that two of the necklaces are similar lengths… so what? I switch them out and sometimes I go longer – you do you. Make it your own!
I'd love to hear if you are a layered necklace kind of girl. Maybe you're a bracelet or earring lover – gimme the scoop!
Thanks so much for reading – XO –