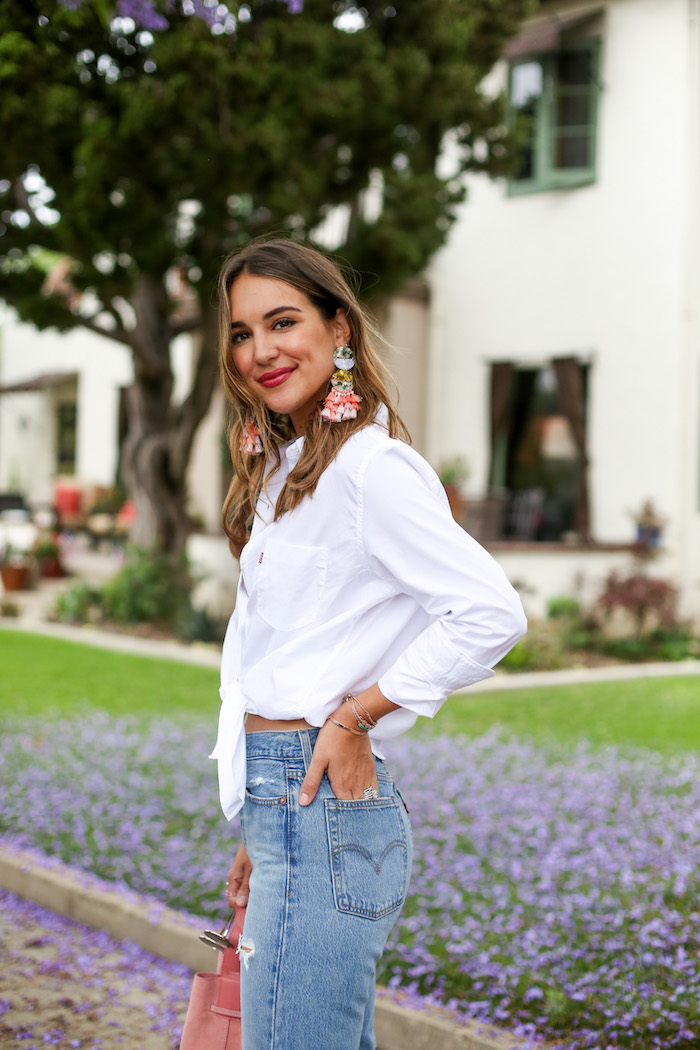 Heels so nice, I pulled them out twice… in one week!  Ok truth be told, these photos are from June before we moved from OC, and I forgot about them. So forgive me!
There are so many reasons I could preach about the topic of bold accessories. If you're looking to put together a simple yet still interesting look, stick to a classic foundation wardrobe (i.e., solids) and let your accessories pop.
A great pair earrings or heels can take you a lot further than you might think.  These earrings are currently on sale for $25 and I think they are so fun!  They look great with your hair down and in my opinion, a pair of statement earrings (or a necklace) looks even better with your hair pulled back. Chic!
I also love a pair of statement heels with jeans or a midi skirt. You can wear a little black dress and then a great pair of heels elevates the look to another level.
And of course, one of the best reasons to invest in great accessories: they always fit. No judgement, just sayin'.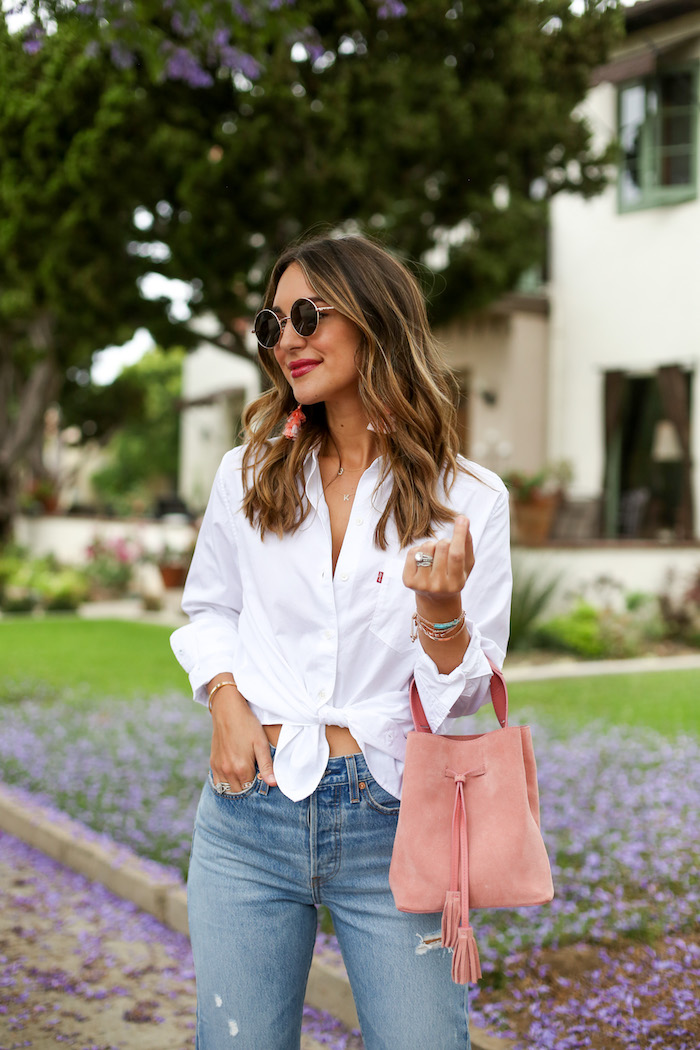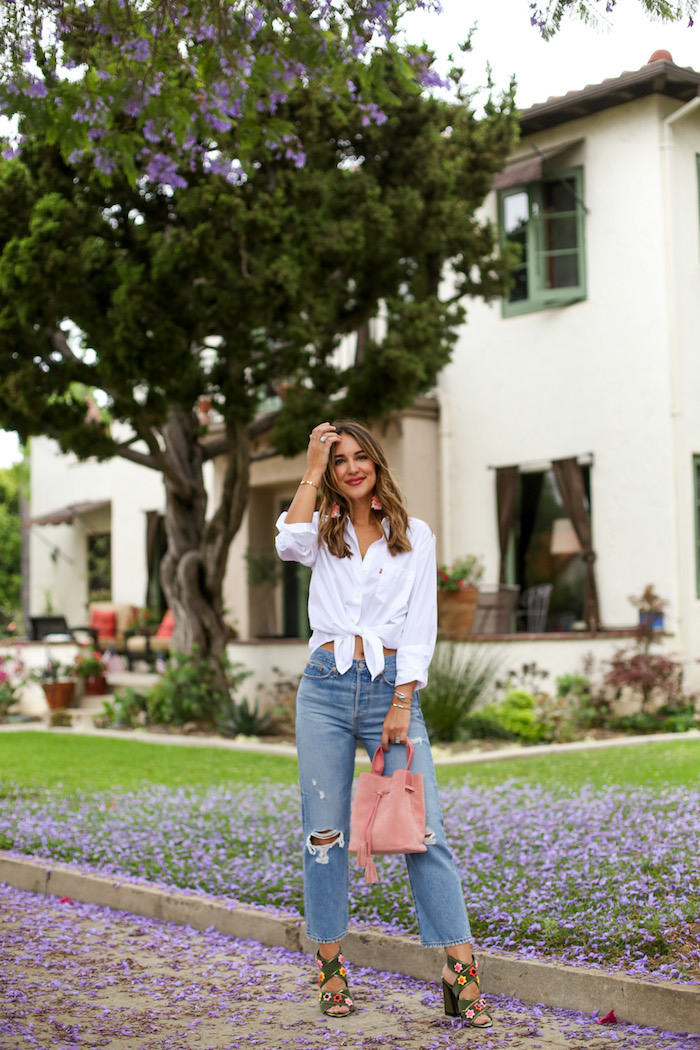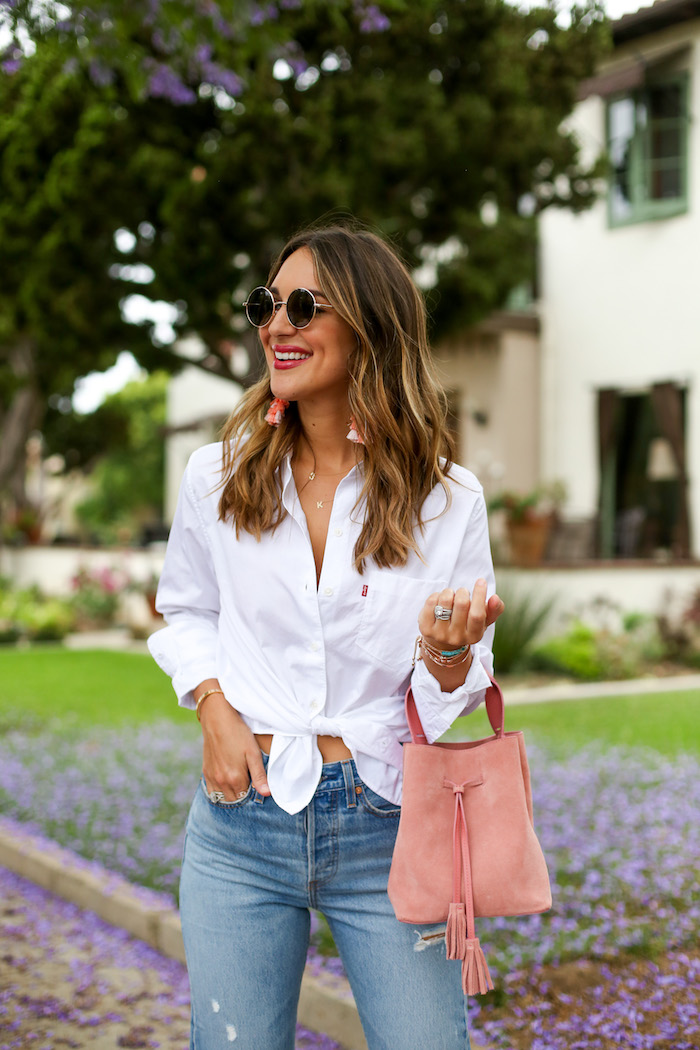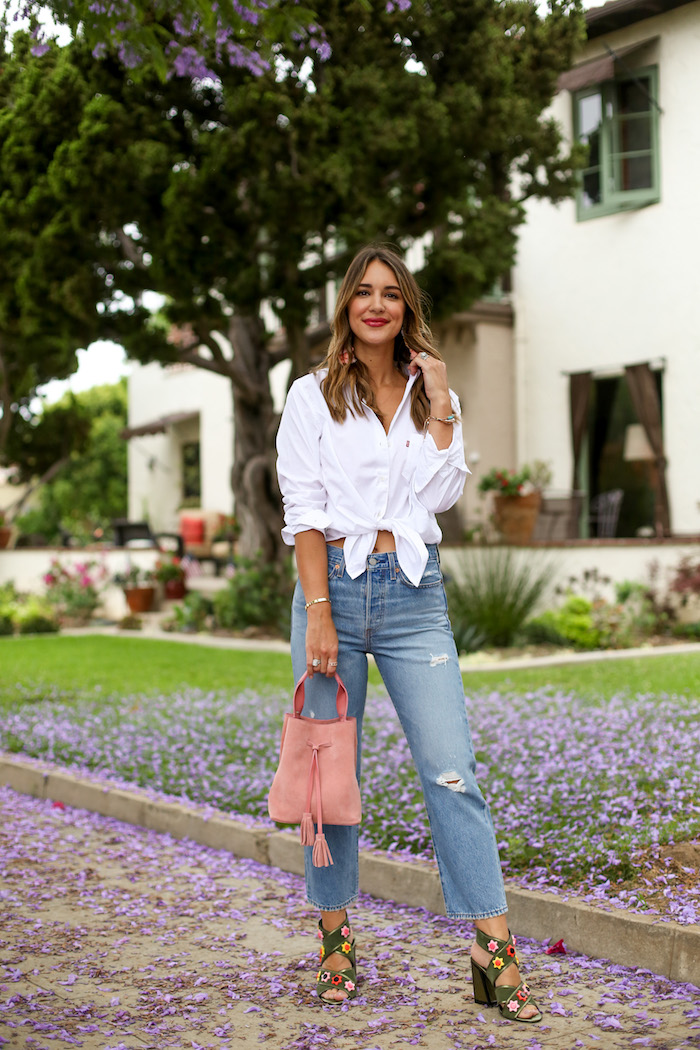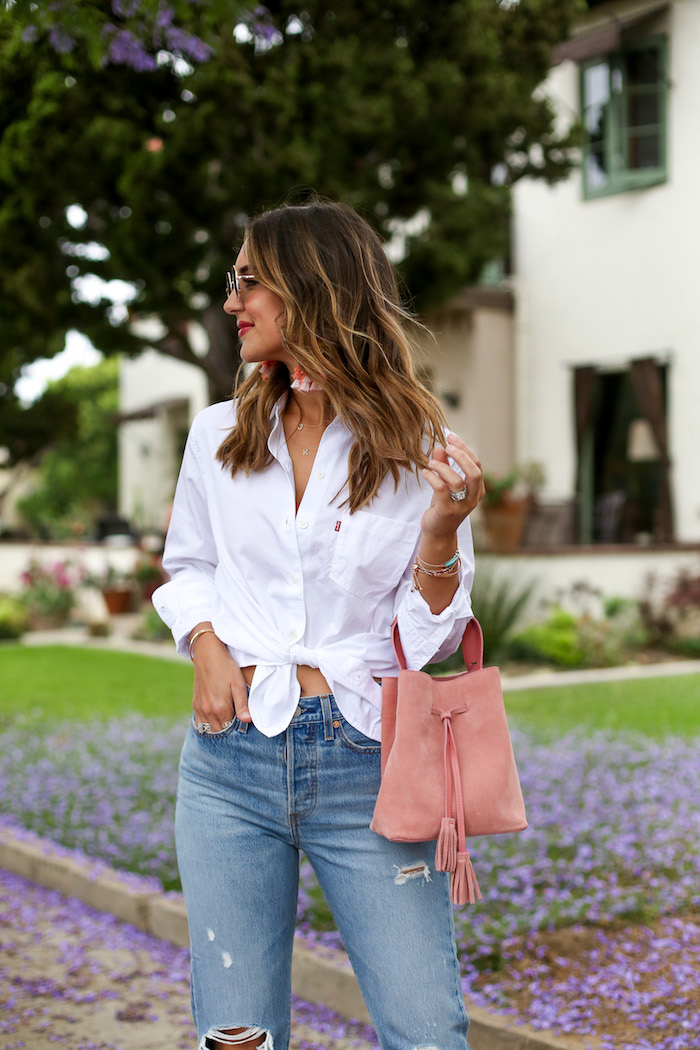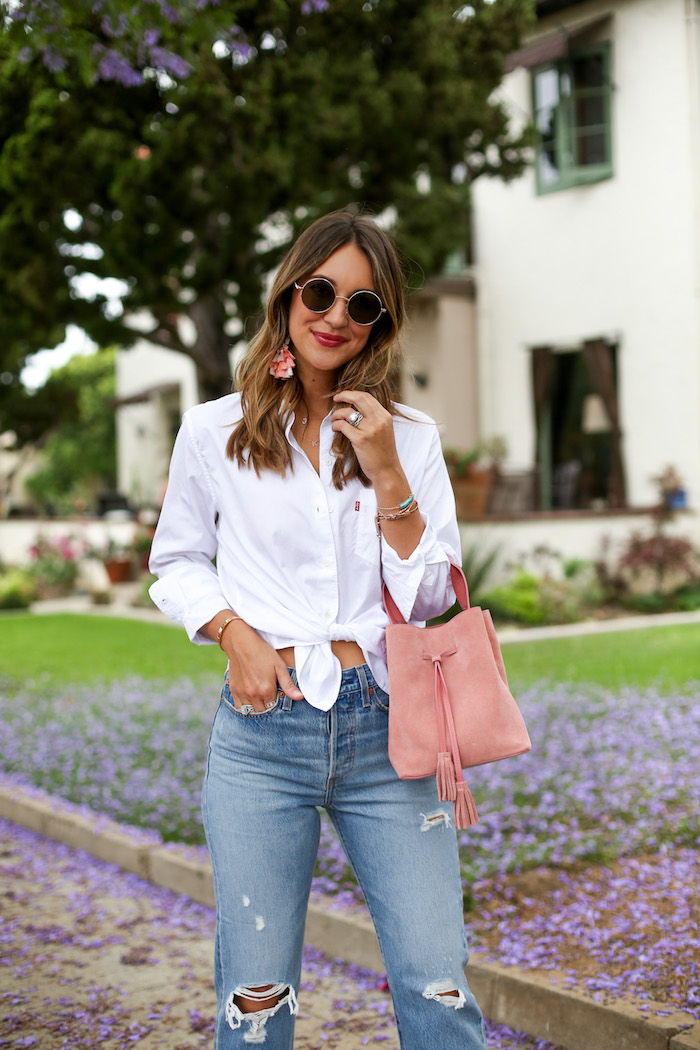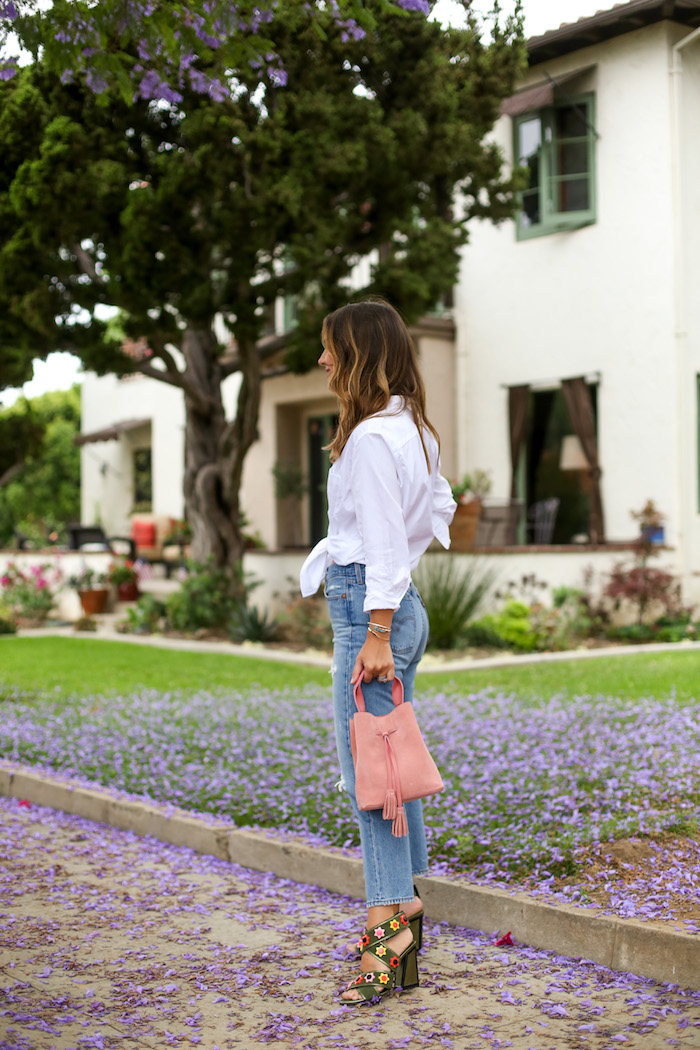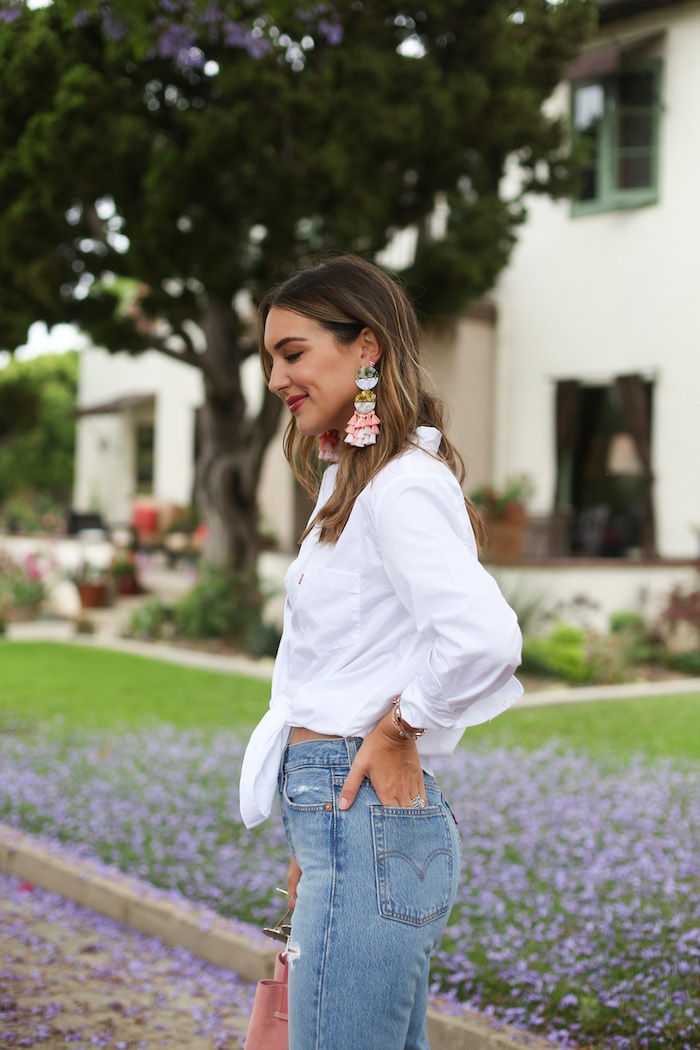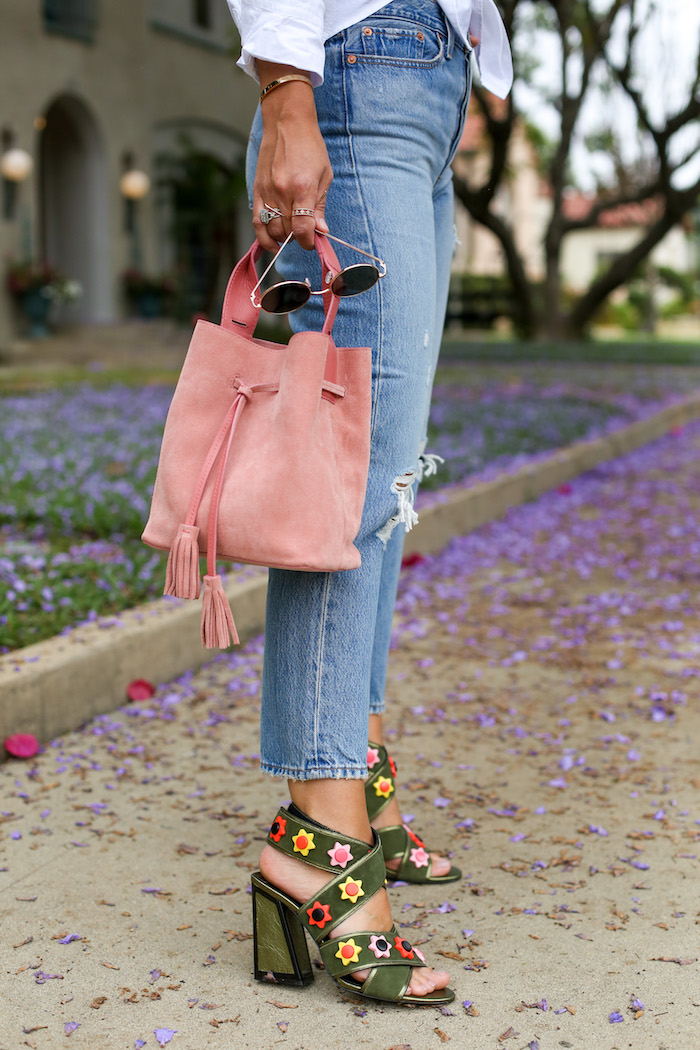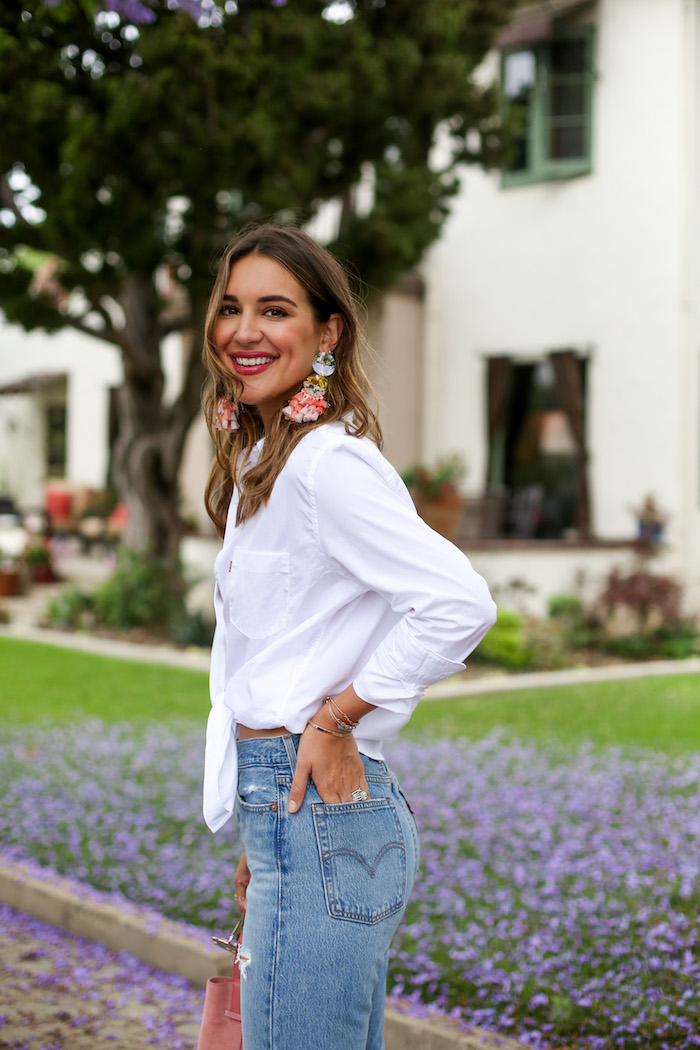 photos by Christian Barnes
shirt, also love this one and this one | denim (also available here), also recently ordered these and love these | heels, also love these | bag, also love this one and this one (on sale) | sunglasses (under $10!) | earrings (on sale), also love these and these | bracelets 1, 2, 3, 4 | index finger ring
Can you get down with some bold accessories? I think this strategy is an easy go-to for the girl who doesn't want to spend a lot of time thinking about what to wear or putting together new outfits.
If you're looking for efficiency, find something easy that works for you and stick to it!
Thank you so much for reading! XO –