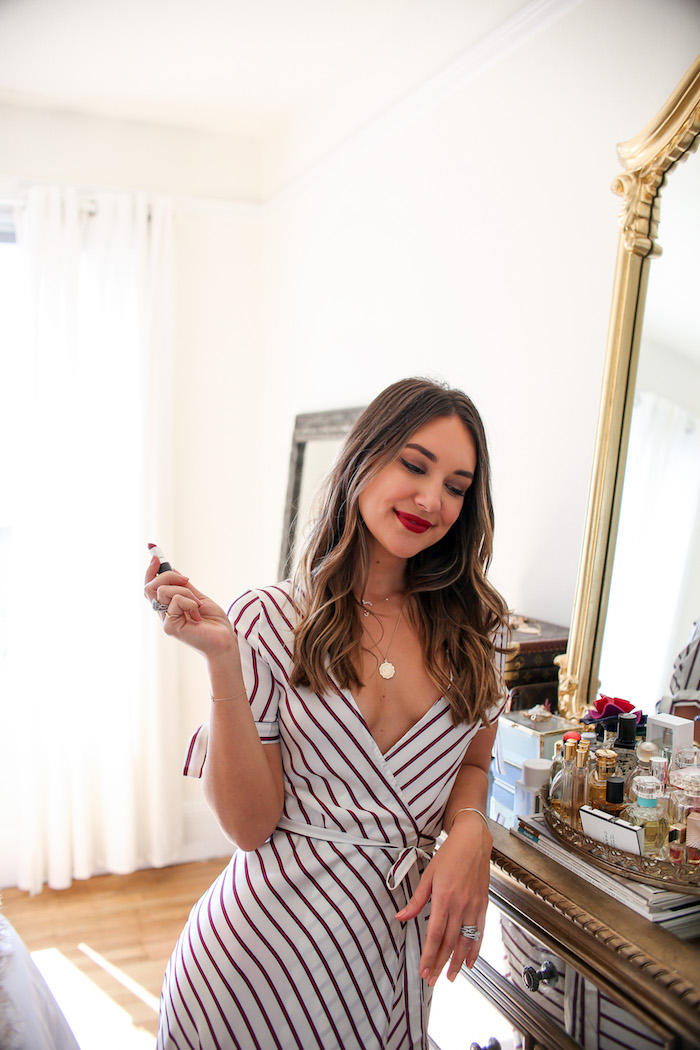 The red lip.  She's classic, timeless and makes a statement all on her own.  In my opinion, every woman should have a red lipstick in her beauty drawer! I picked up this red lipstick from Nordstrom last year, and it's my front-contender for a fall red lip.  MAC has always been a leader in the bold lip color game, and you can't go wrong with their lipstick.
Today I thought we could take a deep dive in to the red lip and how you can find the perfect shade to make you feel like your ultra femme self.
Skin Tone Breakdown:
Fair | Fair skinned ladies tend to have a naturally pink undertone. You can complement that by using cool-toned red lipsticks with hints of blue or coral shades. These kinds of colors not only make fair skin look brighter without washing it out and they also make teeth look whiter. Helloooo Ruby Woo!
Light | These gals typically have more of a yellow undertone, so an orange-y red picks up the golden undertones to brighten their complexion. Loving this in Mangrove for my fair ladies!
Medium | These ladies gain and lose sun color easily, so an orangey-red works for summer (emphasizes the bronzed skin… enter Lady Danger) and blue-red is perfect for fall and winter (I love this in Russian Red).
Olive | Olive skin tends to have yellow-green undertones, so they look best in orange-y red when they're sunkissed (like this in Le Orange) and a rust/brick red in cooler months (try this in Rouge Vinyle).
Deep | On dark complexions, a deep, bright, matte red really pops. As in true, candy-apple reds, cherry shade like this one in "Cherry Lush."  They mimic the richness and depth of deeper complexions!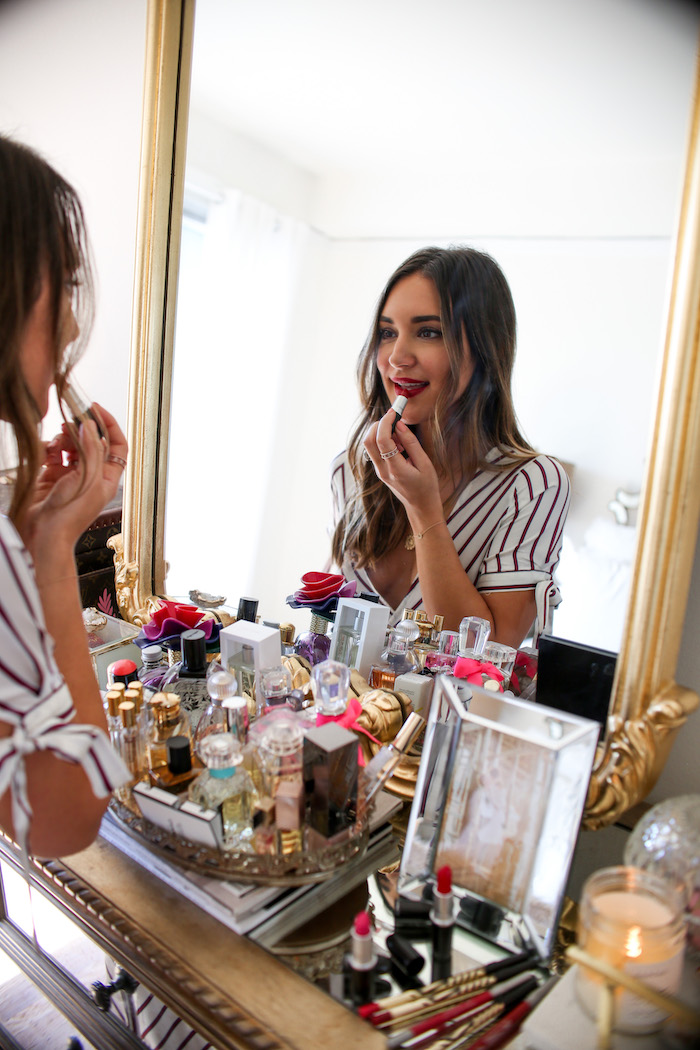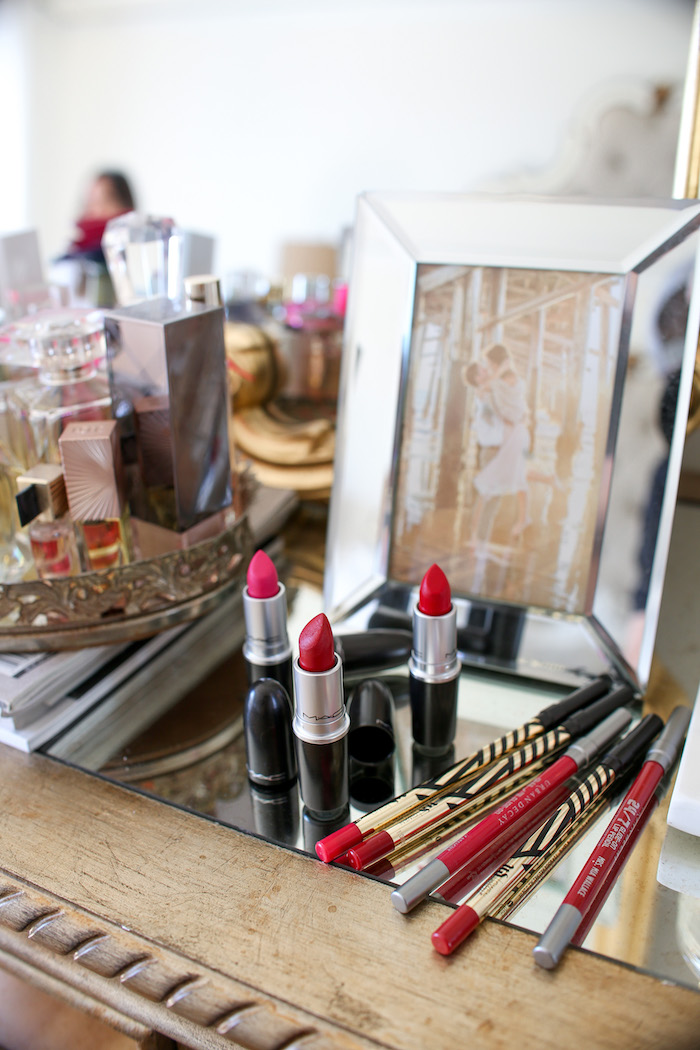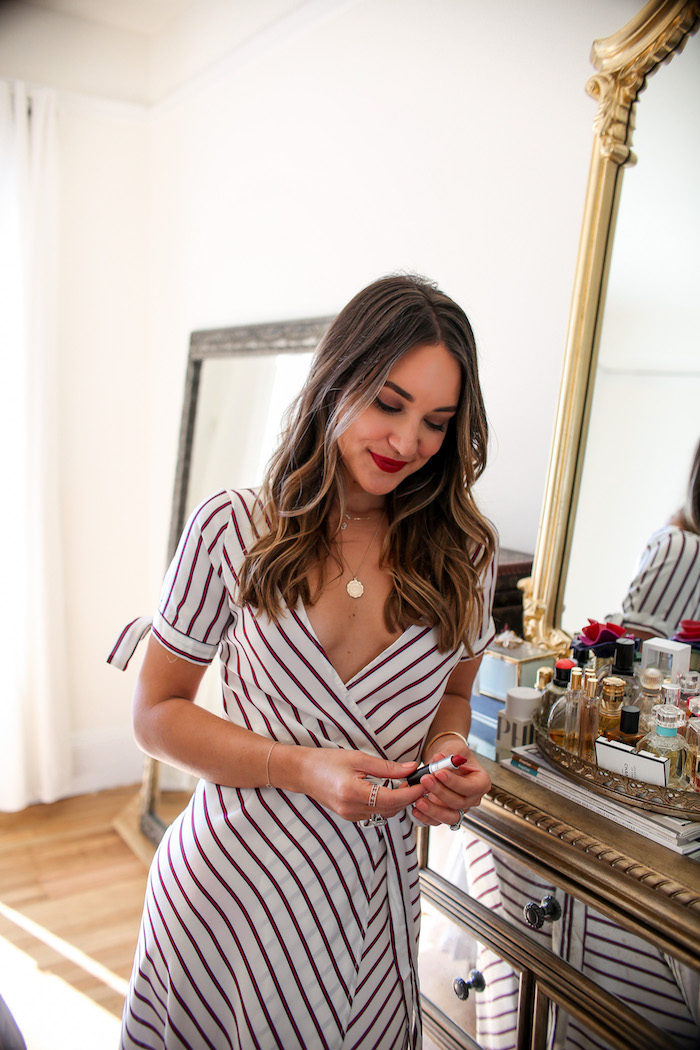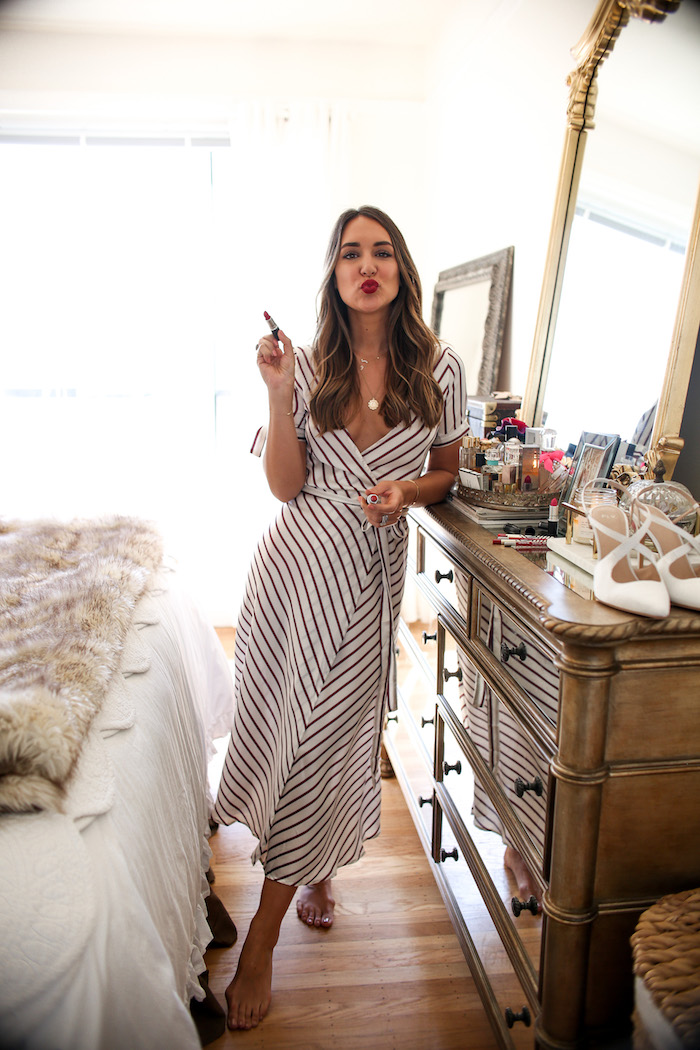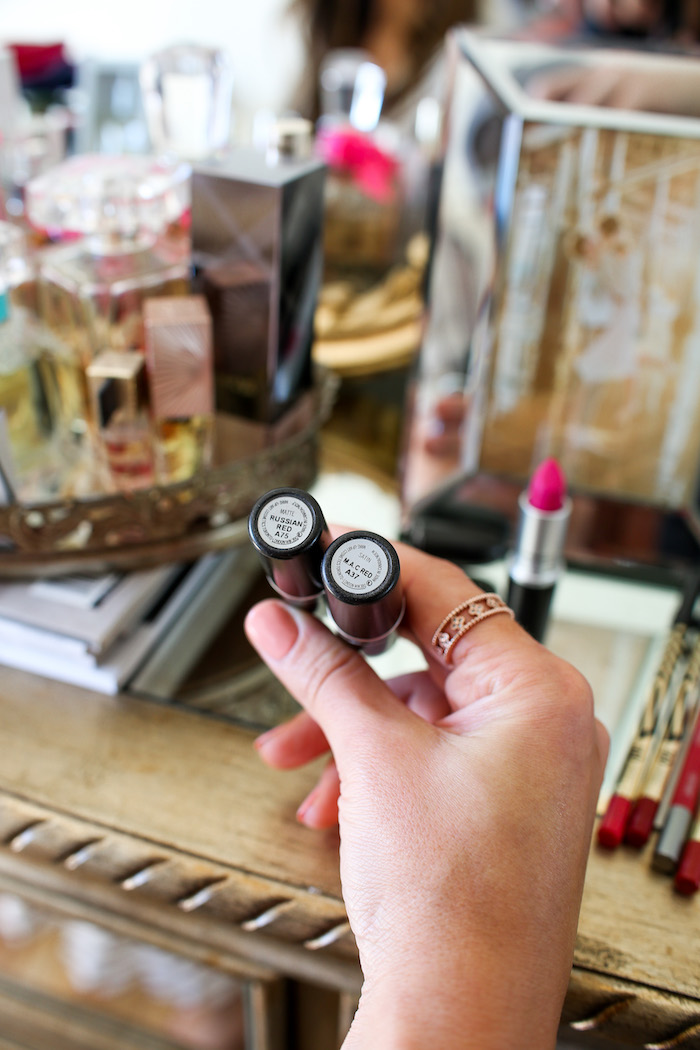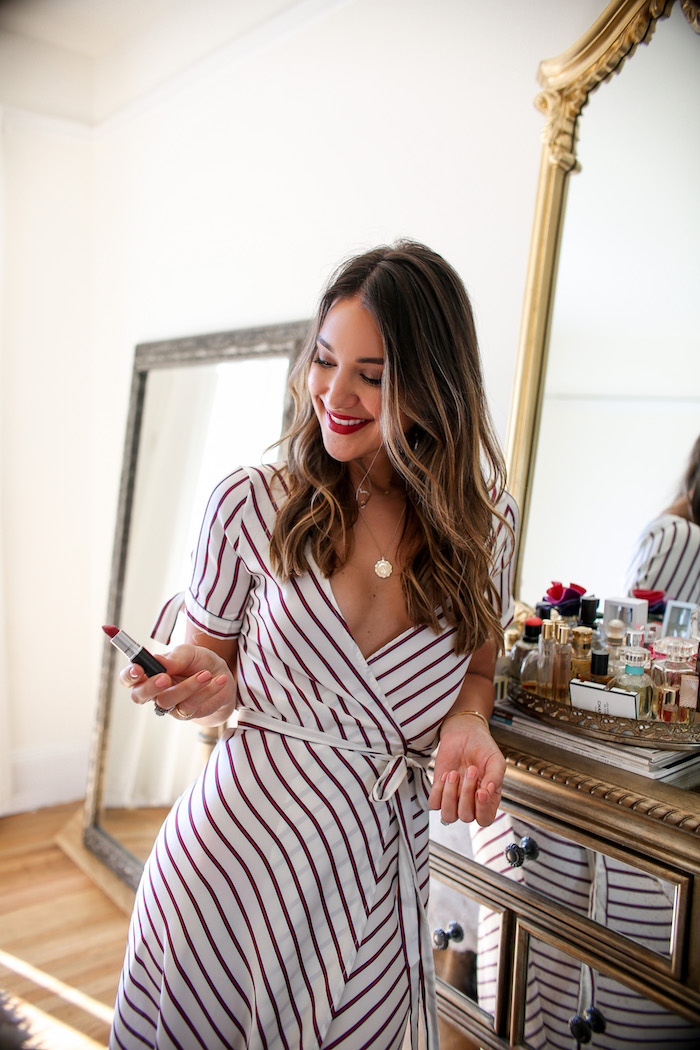 photos by Christian Barnes
lip in Russian Red, more picks below! | similar striped dresses here, here and here | love this coin necklace and how cool is this one?
I dance on the line of medium and olive skin, so I usually stick to orangey-reds and blue-reds.  I'd love to hear your go-to red shade! I'm sharing some of my picks below.
And before I wrap up today's post, another product I've been wanting to try is La Mer. I've almost purchased it when shopping at Nordstrom (literally had it in my cart last week!), but have yet to try this magical product I hear so much about.  The Mysteries of La Mer campaign launched earlier this month, and I think fall might be the perfect time to give my skin some luxe TLC.  If you're a La Mer lover, I'd love to hear your thoughts and experience!
Thanks so much for reading and sharing – XO –
brought to you by Nordstrom