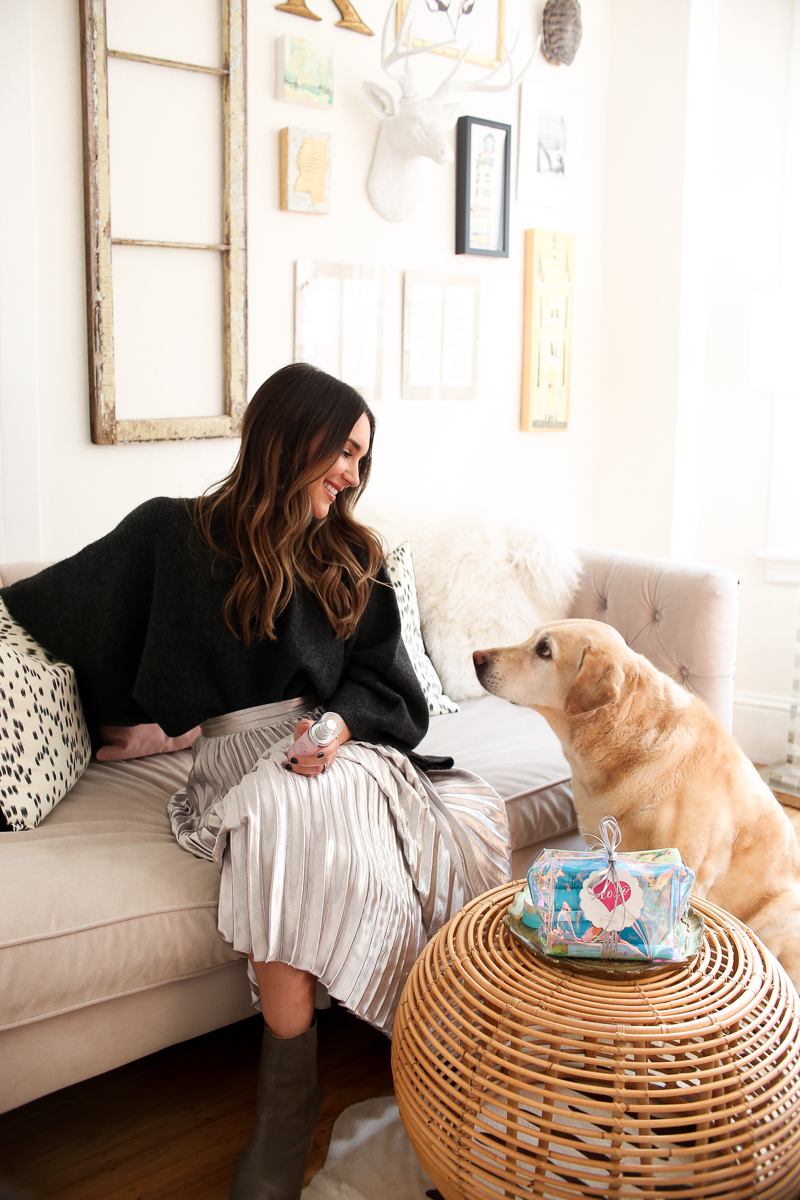 Yesterday I took you guys into my medicine cabinet, and today we are taking some of that skincare love a little bit further with a gift idea for your skincare-obsessed lady in your life!
I've mentioned my love for Tula products many times on this blog and social (you may remember reading about them here).  As someone with sensitive skin, I've always been really picky with what I put on my face. I have been using Tula products for years and the quality for the price really can't be beat.
I am especially addicted to the day/night cream and exfoliating treatment mask, and have recently tried their new sheet masks for special self-care nights. I'll put it on and use a facial massage roller on top of it, leaving my skin feeling like silk! The best.
SO, that's why their holiday gift sets are such a great splurge gift idea for the holidays! Or better yet, you can drop some hints if you'd like your name on the gift tag (wink wink).
The one I'm going to share a sneak peek into today is the Ultimate Self-Care Kit.  Scroll down for why it would be my pick and don't forget to use KATHLEEN20 for 20% off!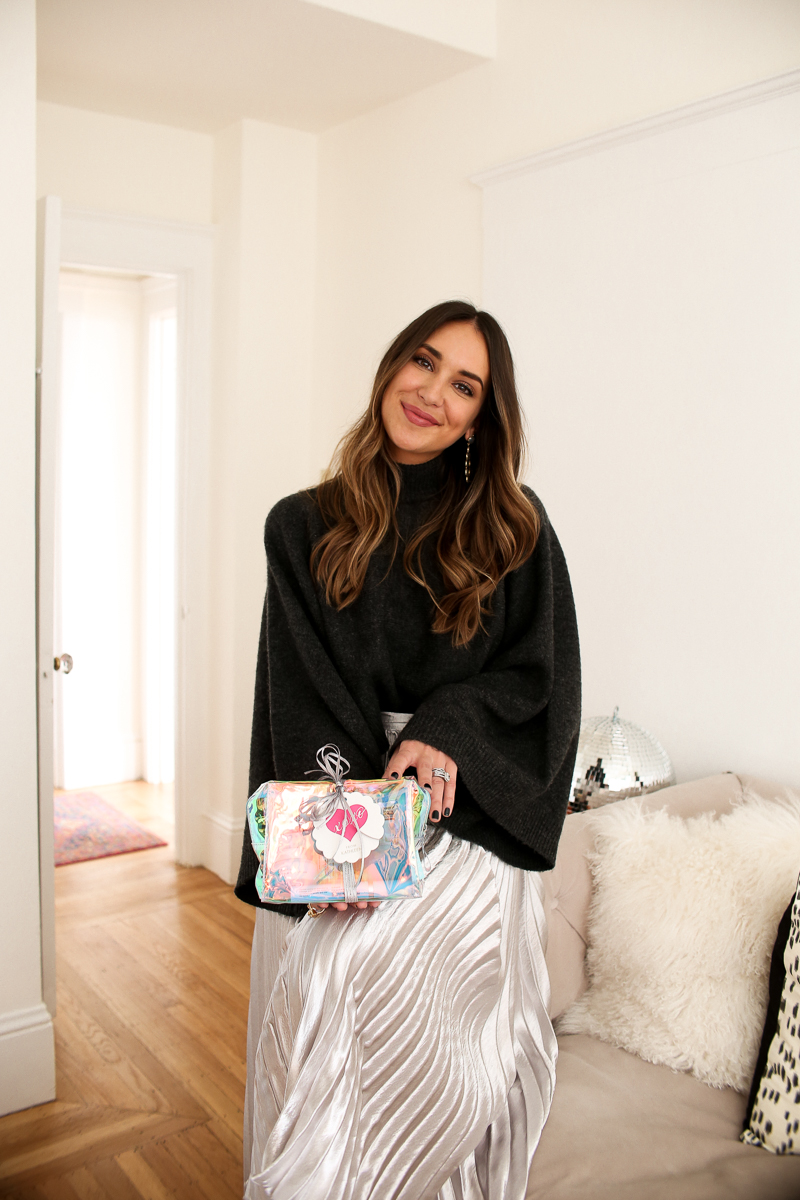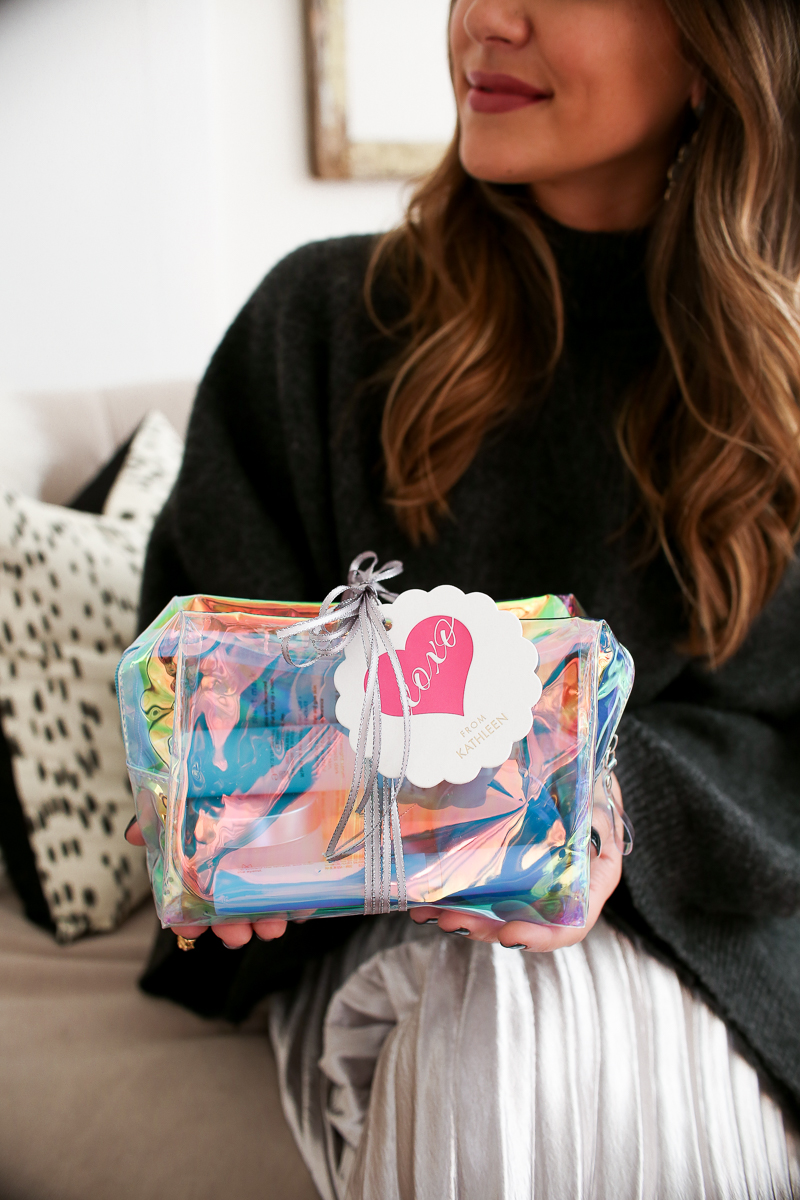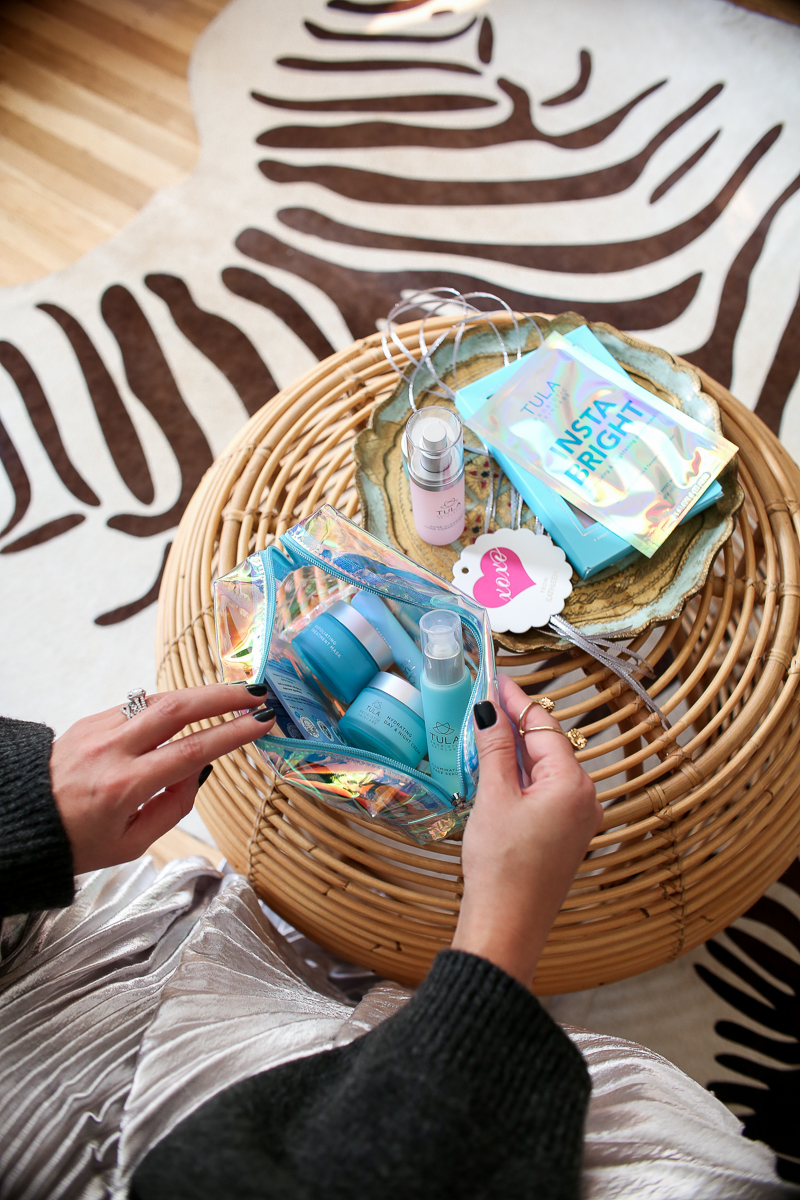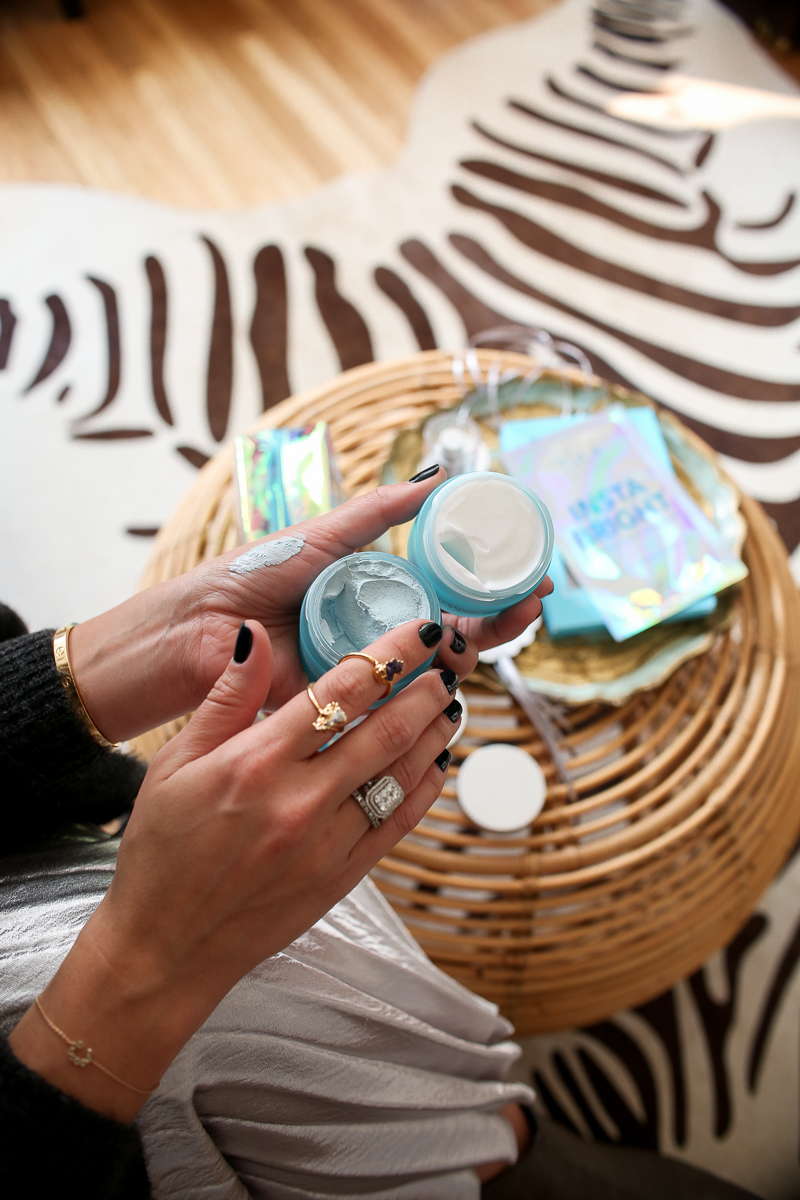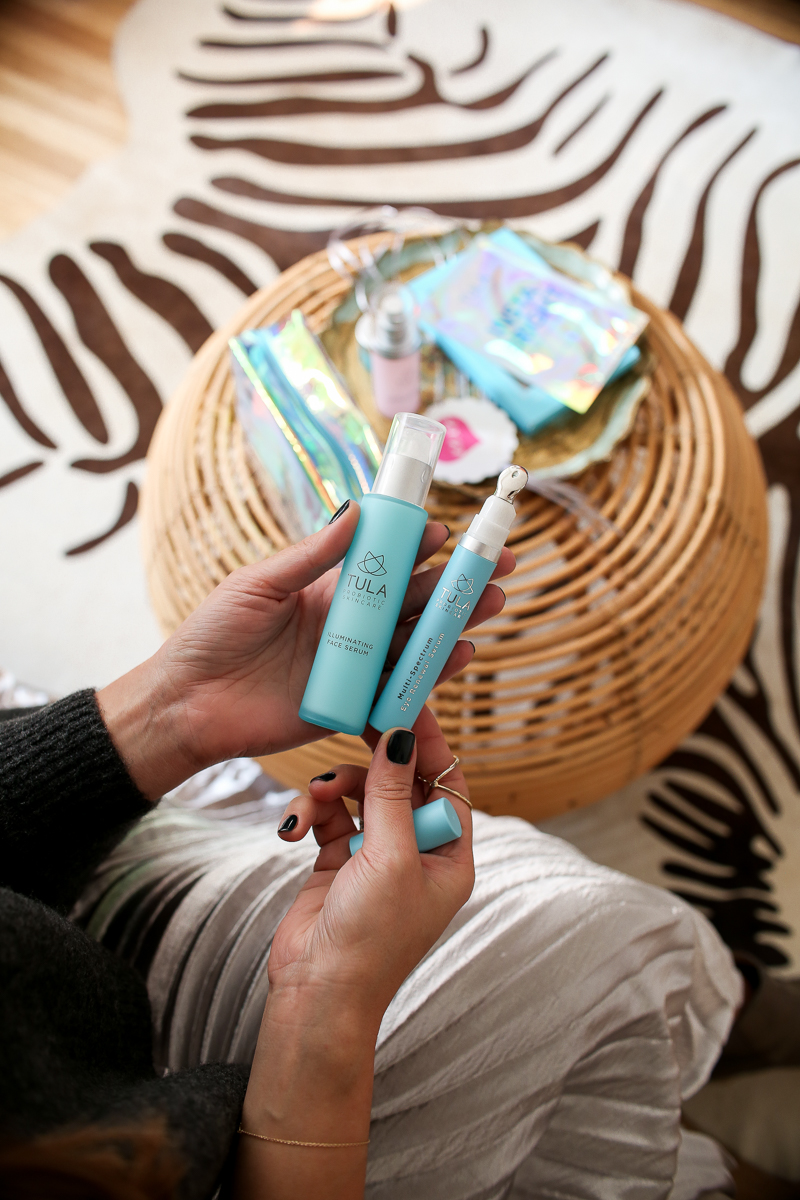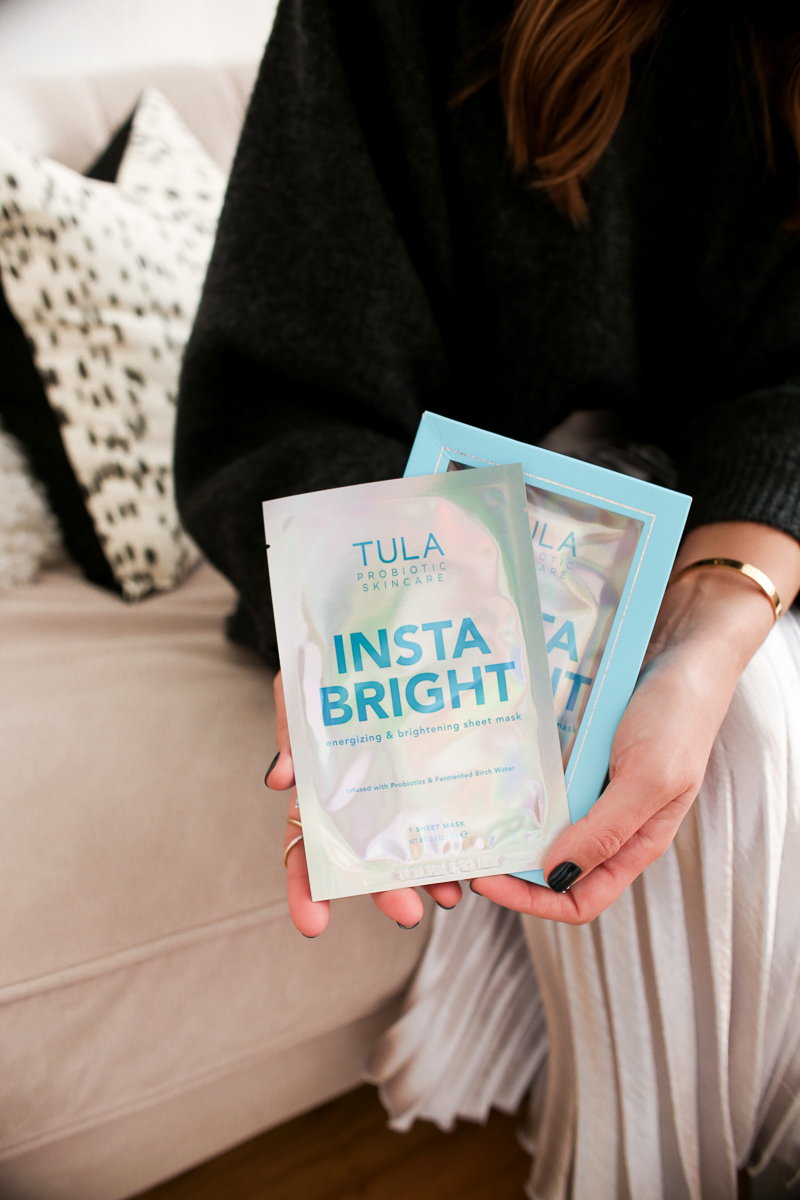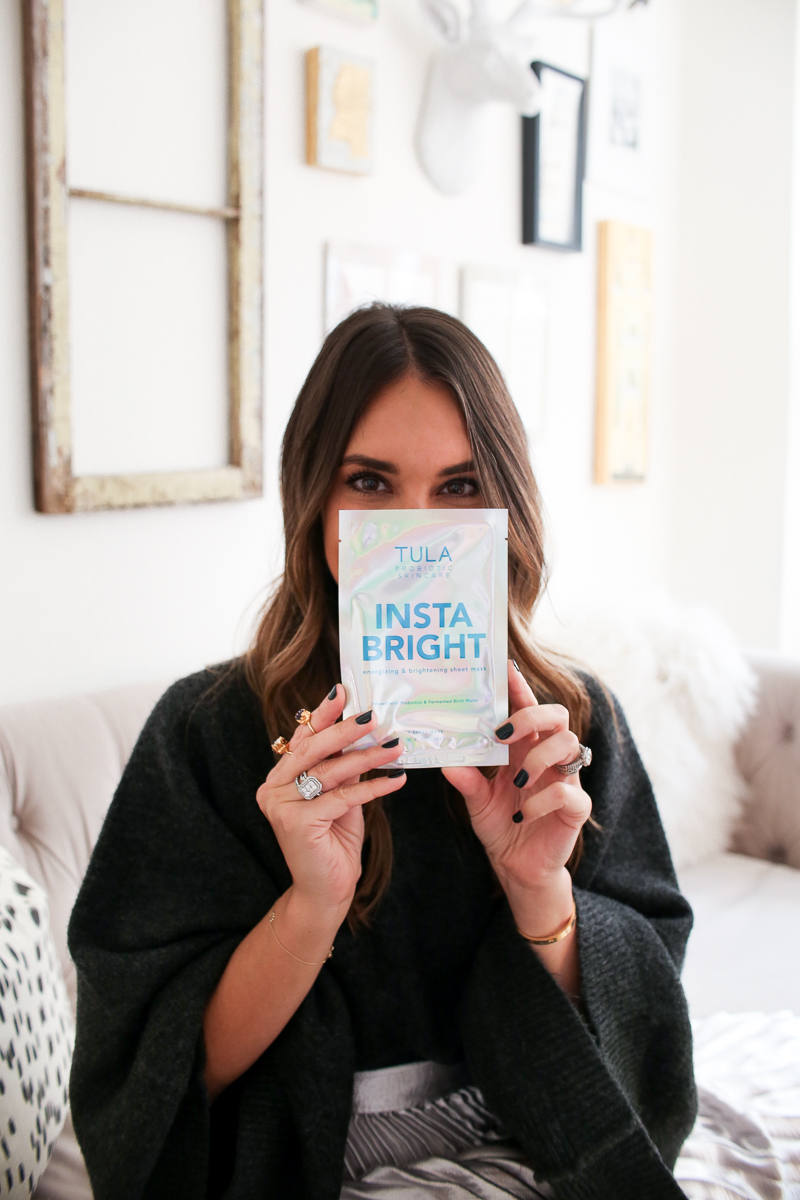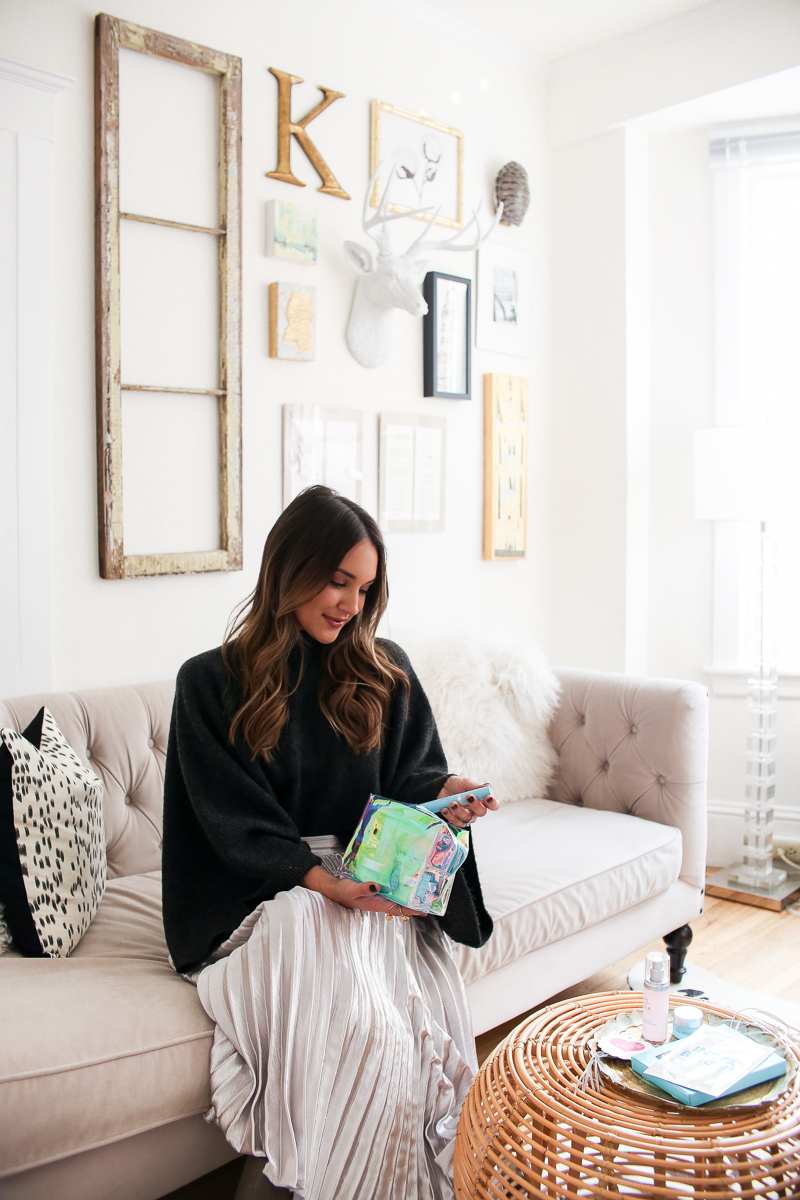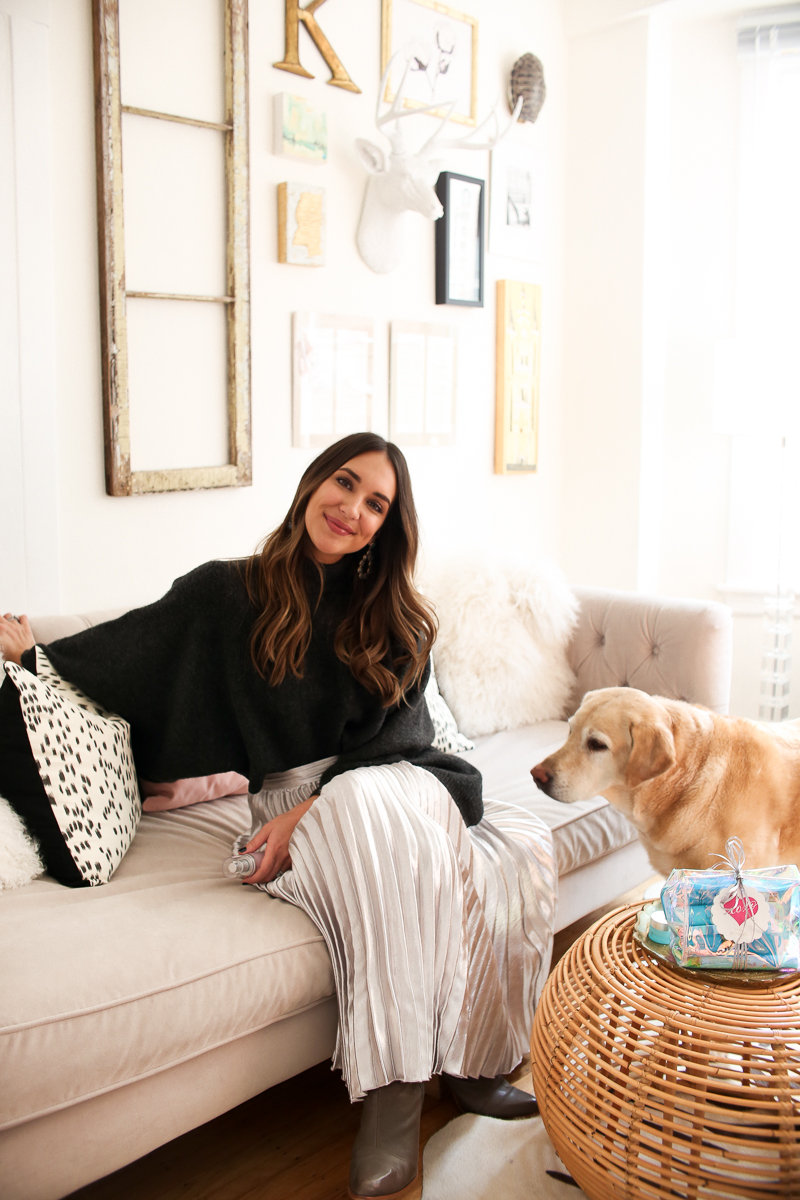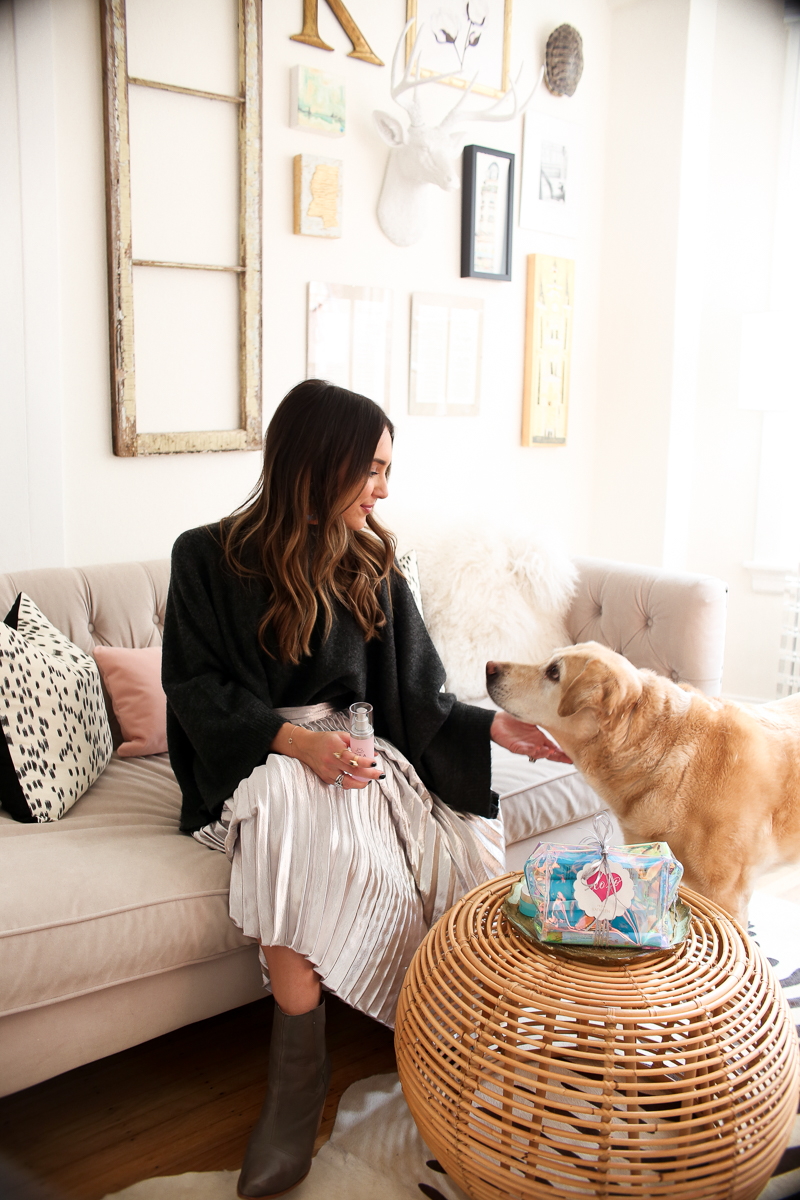 photos by Christian Barnes
sweater | similar skirt here and here | similar booties here (40% off) and here
tula ultimate self-care gift set | revitalizing eye cream | acne clearing + tone correcting gel
This kit includes the day/night cream, exfoliating treatment mask, eye renewal serum, illuminating face serum and two sheet masks!  You get two of their anchor products (the cream and mask), as well as two of the newer serums and limited-edition face masks.  This kit has your daily and splurge day pieces.  Plus you get the translucent cosmetics bag! I love clear bags for travel because you can easily see exactly what you have!
Have you ever tried Tula products? I'd love to hear what you've tried and your thoughts. If you have any questions about these products – let me know!  And don't forget to use KATHLEEN20 when you check out for 20% off!
Thanks so much for reading and sharing – XO –
brought to you by Tula